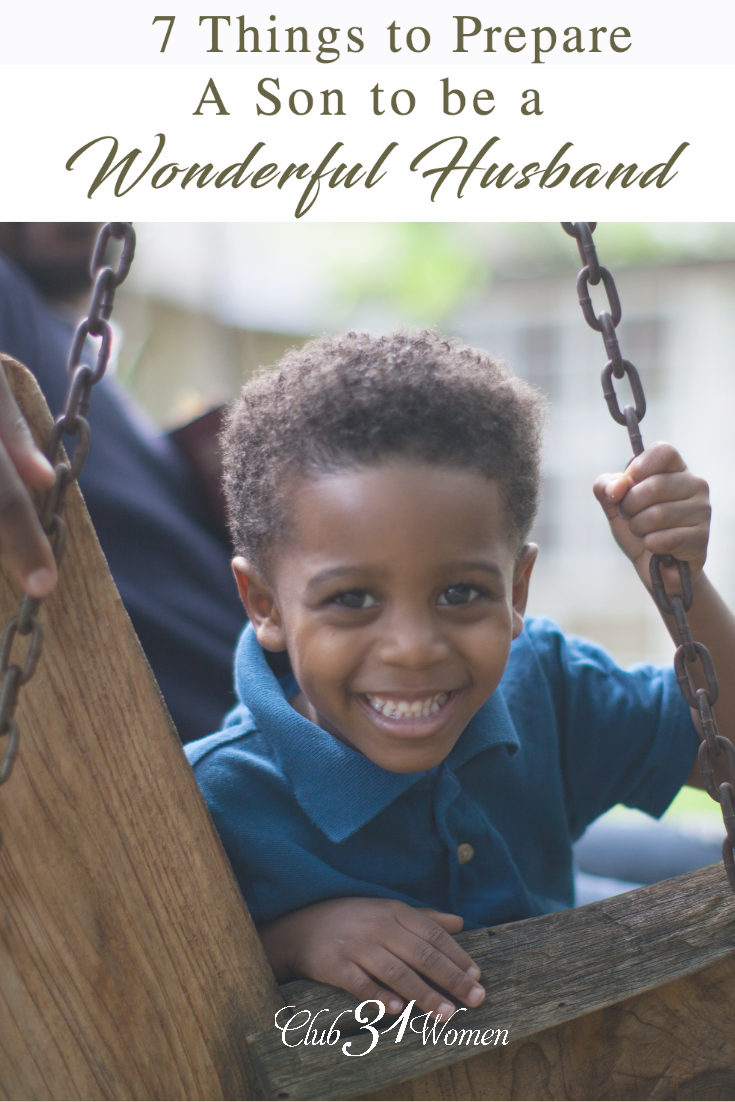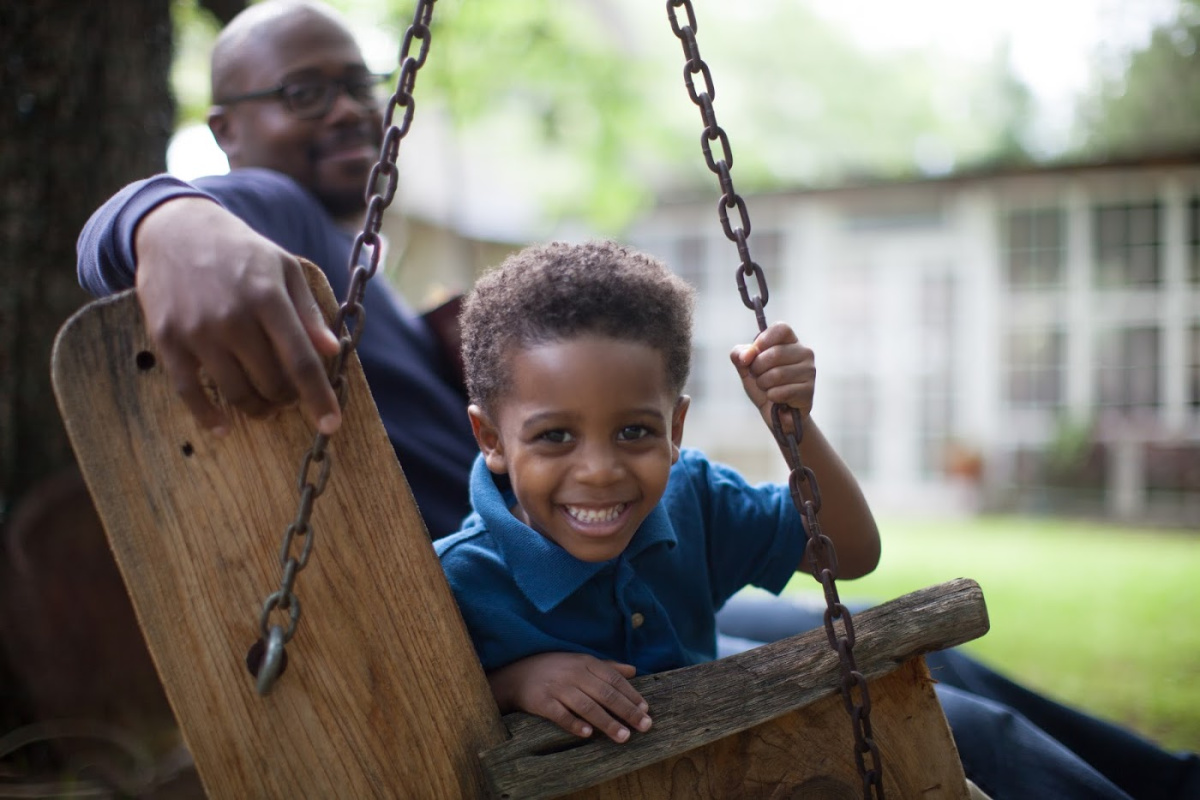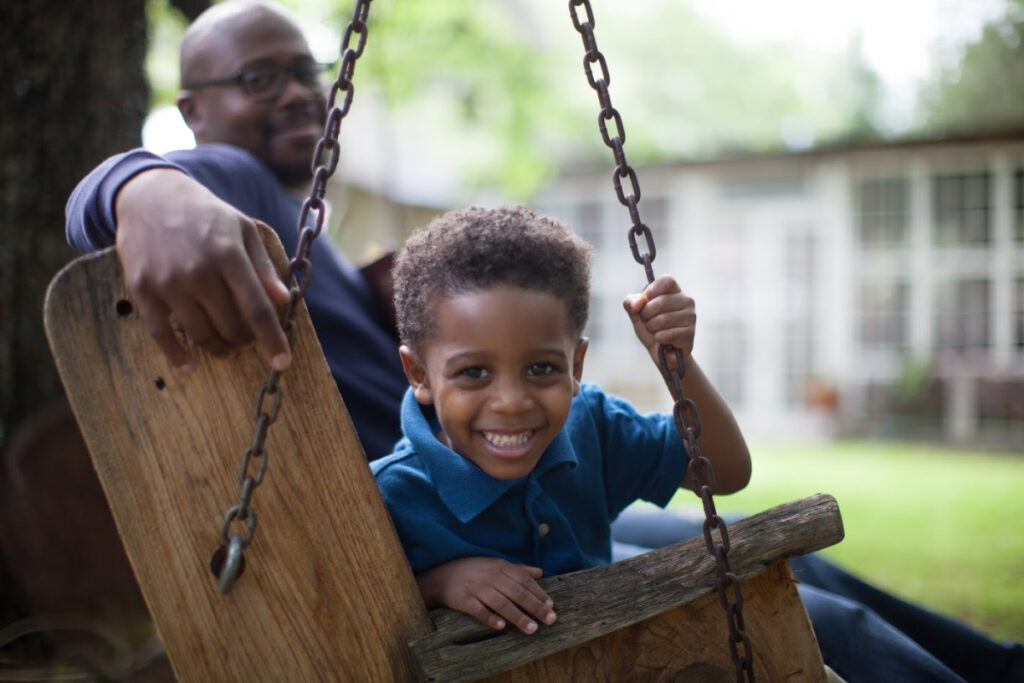 I was minding my own business.
Sitting happily on the front porch swing with my thoughts pleasantly lost in a good book.
When a small missile flew out of nowhere. A small parcel came hurling toward me and plopped down into my lap. Curious, I gently picked it up, and with two fingers, opened it slowly.
The contents were somewhat surprising.
A handful of brightly-colored M&M's – mostly chipped and melted – but M&M's all the same.
Then I saw his sweet face popping up from behind the swing. His boyish grin revealing that he was rather pleased with the success of his mission. A loving gift for his mom. Tiny chocolates from his private stash.
And it touched something deep down in my mama's soul.
He eagerly explained, "It's chocolate. For you. Because I thought you might like them while you were sitting out here."
He was right, of course.
I don't know what I would have liked better at that moment than a small pile of melty M&M's lovingly gathered from his small, sweaty hands.
And I thought to myself, "Boy! That's just the kind of thing to make for a wonderful husband someday."
Thoughtful. Kind. Generous. Sacrificial.
Some of the finest qualities you can have in a husband.
Then it also occurred to me that I can be more purposeful in how I prepare my son. I can teach and encourage those qualities that I know will honor God and bless a future wife.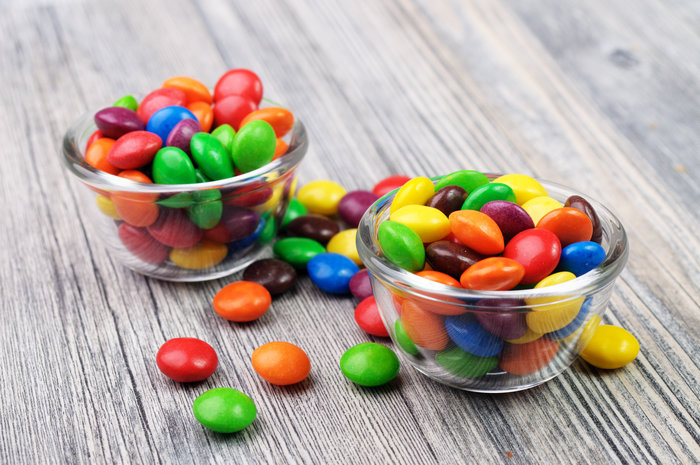 7 Things to Prepare Your Son to be a Wonderful Husband
1) Live Faithfully.
Study the Word of God and walk in the Spirit. Stay true to your Lord and to your wife.
…And the life I now live in the flesh I live by faith in the Son of God, who loved me and gave Himself for me. (Gal. 2:20)
2) Give Thoughtfully.
Be mindful of those little things that speak love to the other person. Look after those around you and quietly bless them with a touch of kindness.
Put on then, as God's chosen ones, holy and beloved, compassionate hearts, kindness, humility, meekness, and patience. (Col. 3:12)
3) Walk Purely.
Abstain from immorality. Don't look at it, and don't participate in it. "There is power in purity." ~ Matt Jacobson
Flee also youthful lusts; but pursue righteousness, faith, love, peace with those who call on the Lord out of a pure heart. (2 Tim. 2:22)
4) Work Diligently.
Learn to work hard and to work well. Be a good steward of your talents and your time.
Whatever you do, work heartily, as for the Lord and not for men, (Col. 3:23)
5) Listen Carefully.
Pay careful attention to the Spirit's prompting. Listen to the needs of others – and especially your (future) wife's heart.
Know this, my beloved brothers: let every person be quick to hear, slow to speak, slow to anger. (Jas. 1:19)
6) Take Responsibility.
For your attitude. For your character. And for your walk with God. Don't fall into the trap of thinking that things just "happen to you," but take charge of your life and your actions.
So whoever knows the right thing to do and fails to do it, for him it is sin. (Jas. 4:17)
7) Love Selflessly.
Put others' interests before your own. Be willing to sacrifice for the sake of people around you – including the one who is close beside you (your someday wife). Practice living this way now, so that you're ready to "lay down your life" for her when the time comes.
"Greater love has no one than this, than to lay down one's life for his friends.(John 15:13)
So these were some of my thoughts while I was happily crunching away on those colored bits of chocolate. Grateful for the boy he is today and anticipating the kind of man he will become. My hope and prayer is to prepare our son to become a wonderful husband to a dear young woman someday.
In His grace,
Lisa Jacobson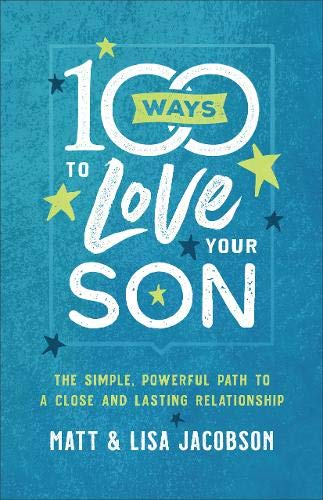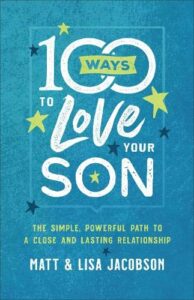 *Some of this post is taken from the newly-released 100 Ways to Love Your Son and is available HERE.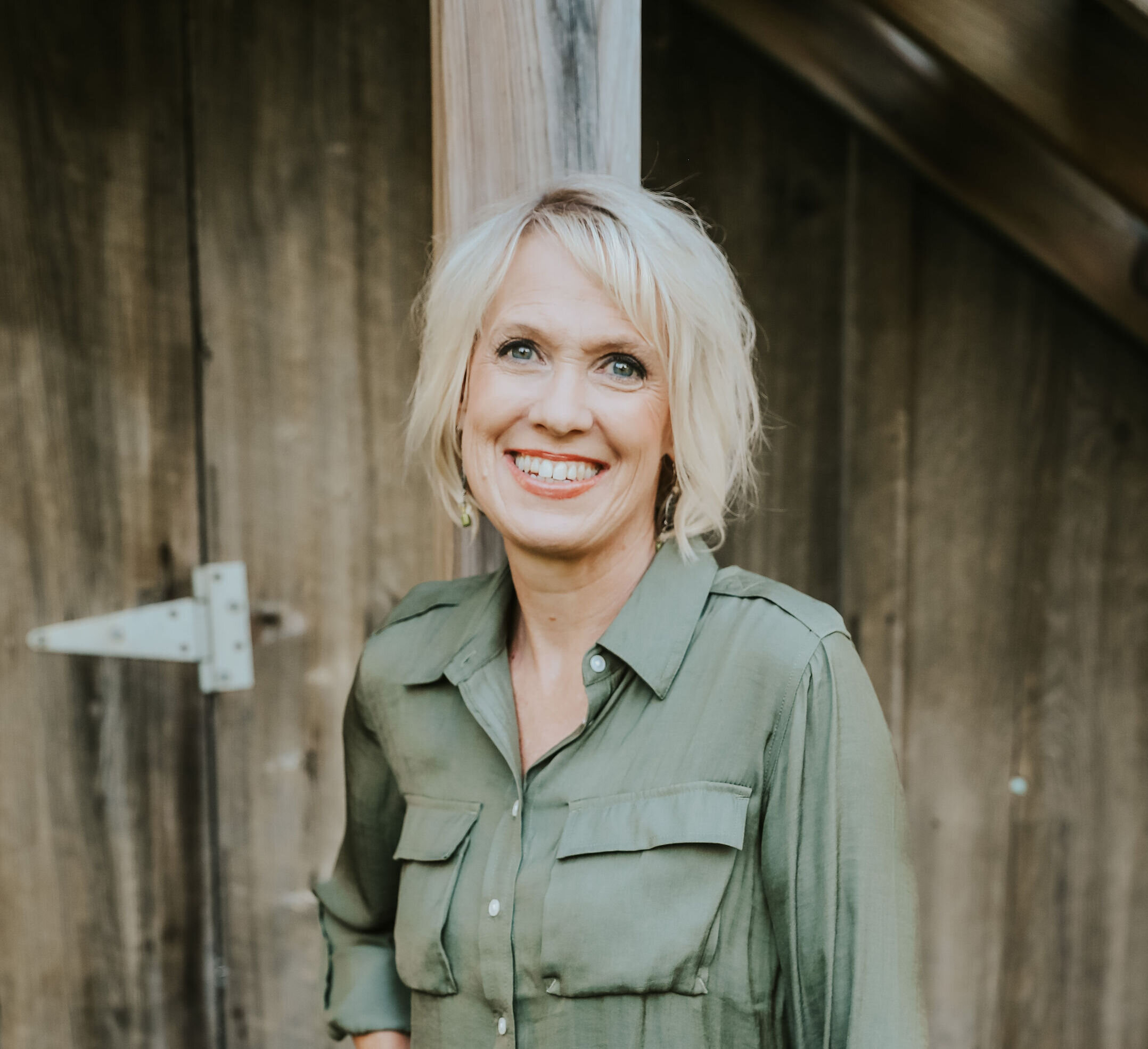 Lisa is the happily-ever-after wife of Matt Jacobson and together they enjoy raising and home-educating their 8 children in the beautiful Pacific Northwest. She encourages women to embrace the rich life of loving relationships and the high calling of being a wife and mother. Lisa is the author of 100 Ways to Love Your Husband and her husband is the author of 100 Ways to Love Your Wife. Matt and Lisa are also the co-hosts of the FAITHFUL LIFE podcast where they talk about what it means to be a biblical Christian in marriage, parenting, church, and culture.