How Your View of Sex Affects Your Daughter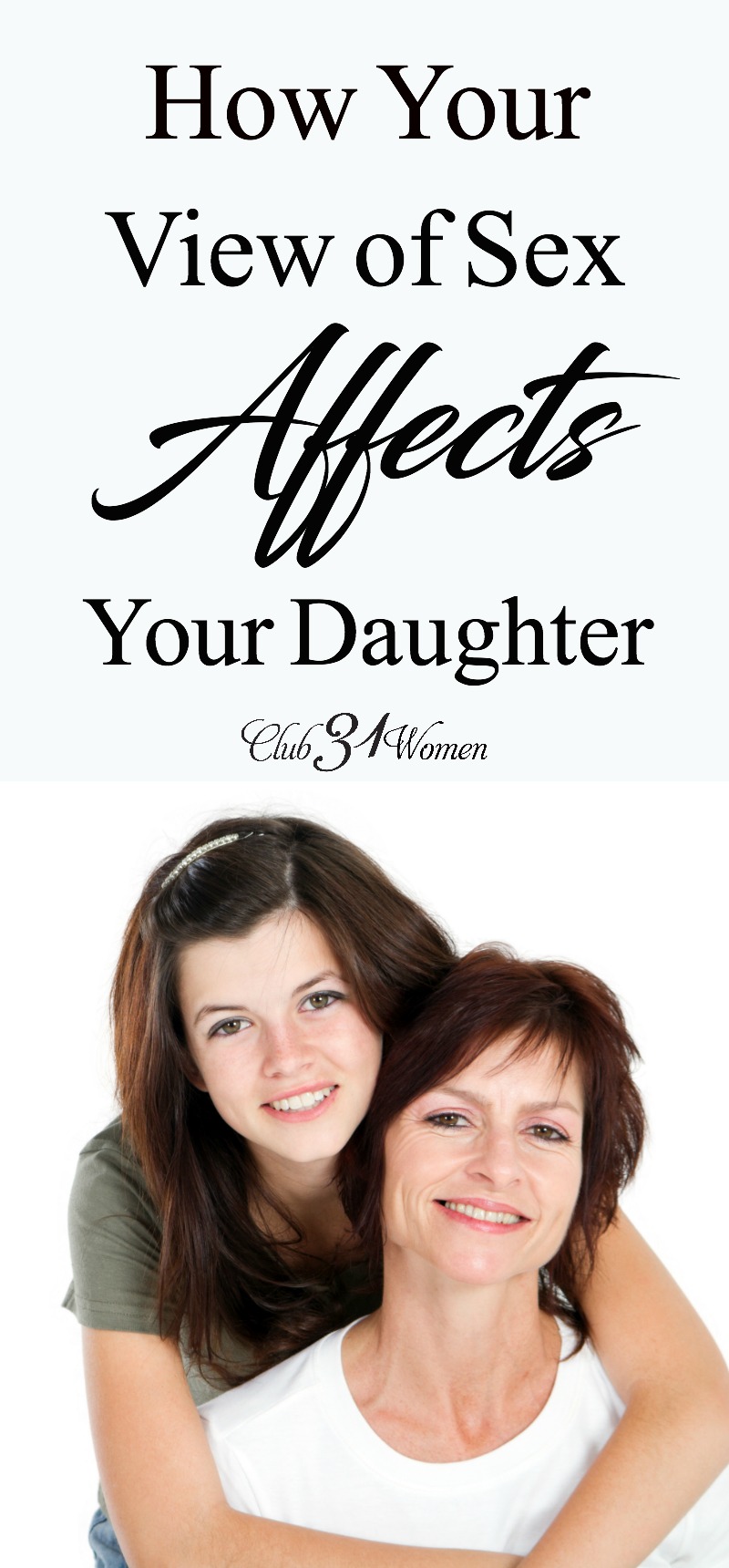 Have you considered your own view of sex and it could affect your marriage? Or how it has a profound impact on your daughter's view?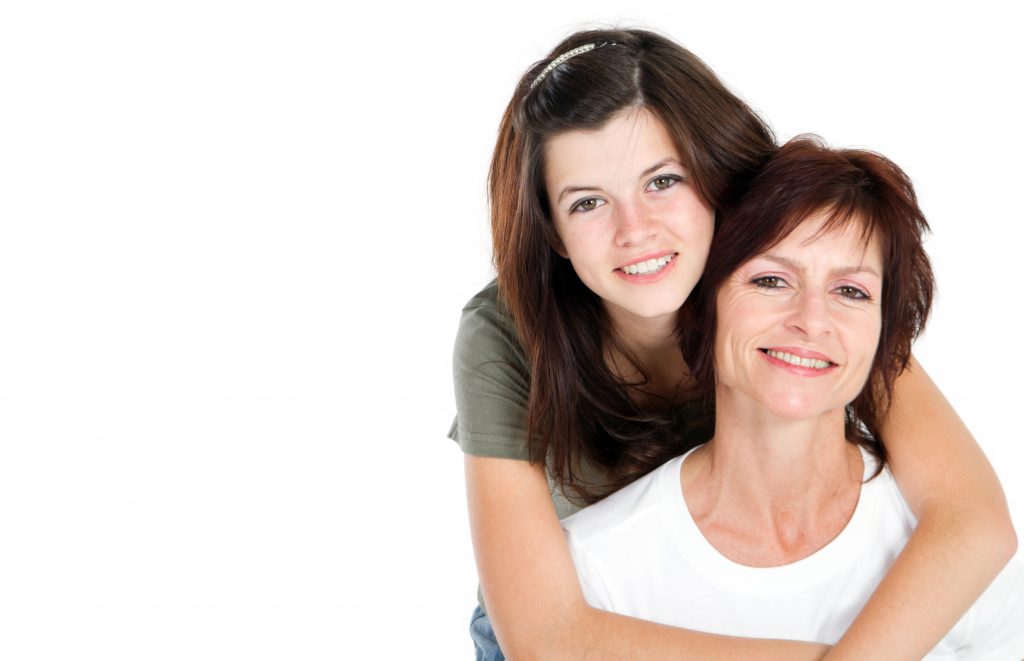 Last week we discussed five things NOT to do when explaining sex to your daughter.
Yet the conversation about sexuality begins long before your child is old enough to hear it from you! It begins in your heart and mind. How we view sex, and our own sexuality, determines how we present it to our daughters.
Your view of sex has a profound impact – not only you and your marriage, but on your daughter and her marriage. As her most trusted source for a biblical view of sex, you are the very first lens through which she views her sexuality. How you view your own sexuality impacts what she sees.
Unfortunately, many wives and mothers struggle to look at their sexuality in a positive way. Due to the pain of past abuse, a history of sexual sin and shame, or simply physical struggles with sex in marriage, they can barely look at their own sexuality with joy and freedom – much less explain it to their daughter in that context.
If this sounds like you, there is hope for renewed joy in your sexuality! You can reframe your view of sex, seeing it through the eyes of your Designer. He will equip you to share the beauty of God-designed sexuality with your daughter in due time.
Viewing sex positively is a journey, and here are three truths to help you along the way.
A Negative Sexual Perspective is the Enemy's Work
A negative, shame-ridden view of sexuality is not from God. God's design for sex existed before the Fall of Genesis 3, and though sin has twisted and marred the beauty of sexuality in this world, God's boundaries for it (marriage) preserve a safe place for its glory to be revealed.
Female sexuality is beautiful before and after marriage. Our reproductive design is incredible, and we are even physically equipped with more nerve endings in our sexual organs than men – which means we can enjoy sex in marriage even more than they can! You wouldn't know this from how the world and church talk about sex in marriage: as a drudgery, a duty, and anything but a joy. This is what the Enemy wants.
Satan wants Christian women to view their sexuality as a source of shame, because if he can convince them to be ashamed of their design, he can slowly destroy the power of married sex. He can weave insecurity and doubt into the marriage bed, driving a wedge between the intimacy of husband and wife. He wages this battle in our minds!
You can counter the Enemy's work by letting Christ renew your perspective of sexuality. Allow Him to transform your mind in this area! Allow yourself to take joy in your created design and in your relationship with your husband. This joy will, in turn, translate to how you teach your daughter about sex.
Your Past Does Not Define You
I once wrote a blog post called "Virginity is Not God's Goal". At first, the title is shocking. Of course, God wants us to be virgins until marriage – right?
The answer is yes – and no.
God wants us to walk in holiness prior to marriage, and that includes sexual holiness. But if physical virginity were God's only goal, there would be no redemption for women who have sinned sexually. We know from Scripture that this is not the case!
If you have a history of sexual sin (even from long in the past), the Enemy will do everything he can to use it against you. He will assault you with inadequacy, insecurity, and shame, telling you that you can't teach your daughter about sex because of your past. Don't listen to his lies! Our God is a God of redemption, and if you've repented of past sins, God can and will redeem your sexuality. He can use your story as a powerful way to teach your daughter His design for sex.
To get to a place where you can communicate your story to your daughter shame-free, you need healing and freedom. You may need counseling if you've never worked through this before, and I'd suggest finding a prayer partner to pray with you on this journey. Just remember that God's heart is your healing! Your past sexual actions do not define your sexuality – God does.
This post may contain affiliate links through which Club31Women might get a small compensation – with no additional cost to you.  See my disclosure policy here.
You Can Embrace True Sexual Freedom
Our world defines "sexual freedom" as the ability to sleep with whoever you want, when you want. This is what our daughters are up against in this world! But this "freedom" is actually bondage: bondage to our own desires, to shame, and to the consequences of sexual sin.
Jesus offers us a different kind of sexual freedom. This is the freedom to embrace our design, to live it out in holiness with peace, joy, and love.
For single women, this means allowing their sexual desires to remind them of God's loving design for their bodies, and letting their desire for marriage to drive them to the Lord.
For married women, sexual freedom is rejoicing in the beauty of your body and the loving safety of sex in a godly marriage.
When you embrace a positive sexual perspective – a biblical sexual perspective! – you can't help but relay the joy of Christ when you talk to your daughter about sex. This joy defeats the plan of the Enemy, who wants your daughter to look at sex with fear, ignorance, and shame. By letting Christ change your own view of sexuality, you're battling the Enemy on behalf of your daughter – and finding freedom for yourself.
*This is Part 2 of a 3-Part Series on discussing sexuality from a biblical perspective. You can read Part 1 "5 Things NOT to Do When Discussing Sex With Your Daughter" HERE. Stay tuned for Part 3 next week!
**********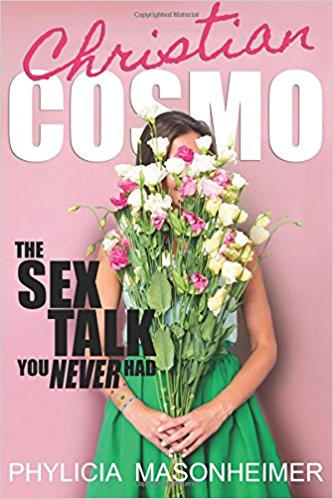 With the church silent on the topic of sex, thousands of Christian young women learn about sex from the pages of Cosmopolitan Magazine: the only place that frankly explains what sex actually is. Unsure what is biblical and what is cultural, these girls come to dating and marriage misunderstanding their own sexuality. No one ever taught them about sex from God's perspective. Christian Cosmo is the sex talk many girls never get. Rather than learn about sex from the culture, Christian Cosmo answers sexual questions from a Scriptural standpoint. By reframing sex for the single girl, we lay the foundation for God-honoring marriages and end the stigma on female sexuality.
This new release Christian Cosmo is highly recommended and available—>HERE
Save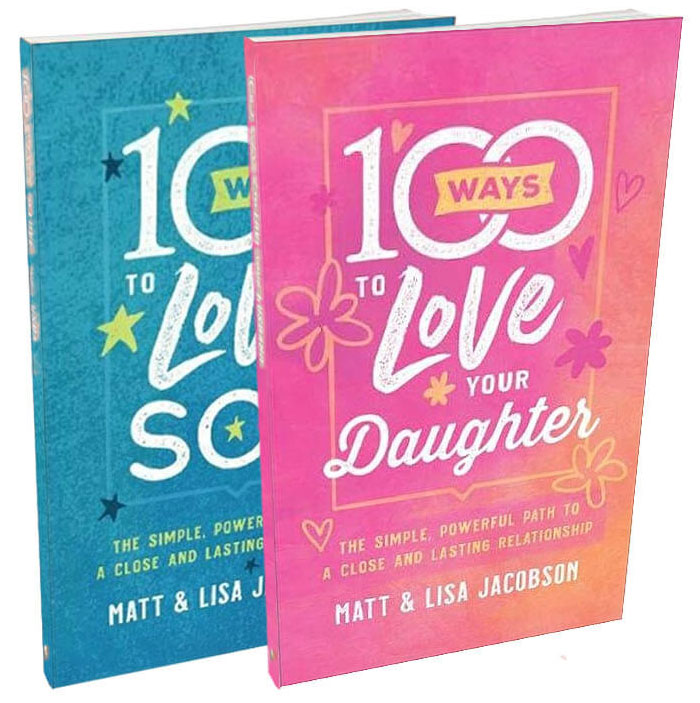 100 Ways to Love to Your Son/Daughter
You love your son and daughter–but that doesn't mean you always know the most effective ways to show that love, ways that will connect with their hearts, and stick with them no matter what life throws their way.
These practical books by the authors of 100 Ways to Love Your Wife and 100 Ways to Love Your Husband give you 100 specific, actionable ideas you can implement to show love to your children, no matter what age they are.
The best part? The short, bite-sized readings make it easy to start right now!