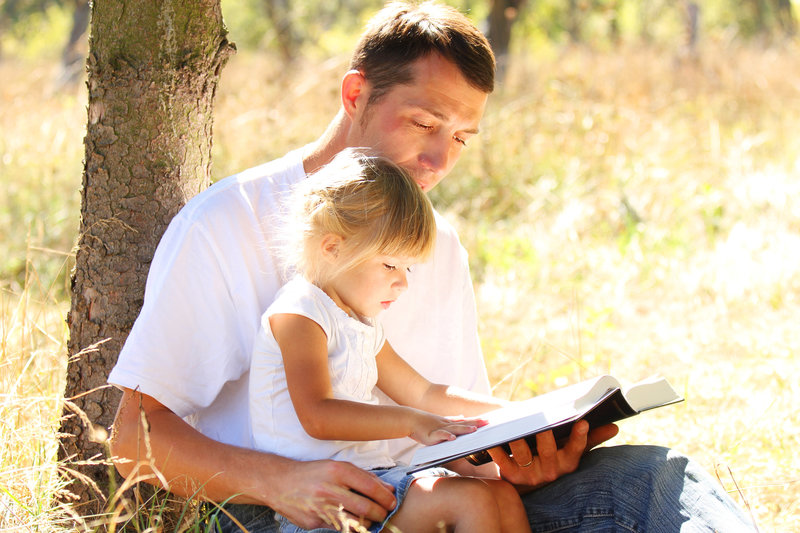 As soon as I saw him interact with his younger brothers and sisters, I knew, I just knew, that one day he was going to be a great dad.
Wait, I take that back.
I knew that one day he was going to be an amazing dad to any future kids he had.
I was just hoping they would also be mine.
But back up. I wasn't even married to him, or engaged for that matter. I had only known my now husband for about a month then, and already I was dreaming about marrying him and starting a family someday!
Lucky for me, he felt the same way.
But I'm not sure he felt that way a month after we had known each other. He took his time promising himself to me, while I was ready to jump right in and marry him, like yesterday and at 19 years old.
There was only one problem.
I had been informed by one of my doctors that it would be difficult to nearly impossible for me to have children.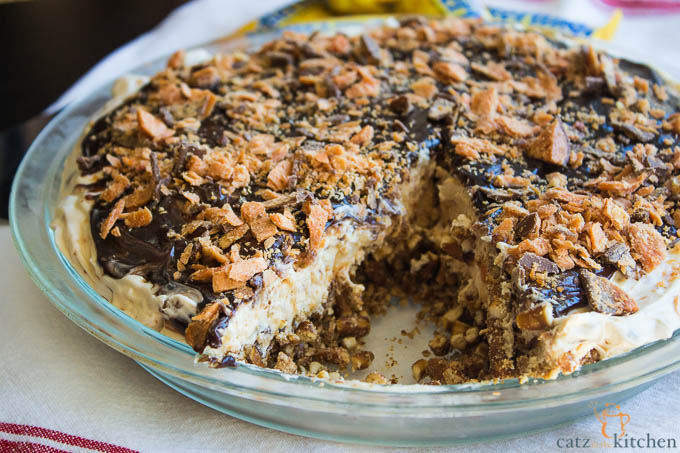 Crazy In Love
We met in June, two weeks after I graduated high school. In January Josh told me he loved me for the first time. By April we were engaged and married by August.
I was 19 years old and he was 18 years old.
Just little baby newlyweds all goo-goo eyed and crazy in love.
Three weeks after our honeymoon, a nudge of intuition pushed me to buy a specific kind of test, you know…the kind that tells you if your life is going to change dramatically in about nine months?
I had planned on taking the test on my lunch break, but when my mother-in-love walked into the building where I worked, my inability to keep a secret got the better of me, and I told her my suspicions – she in turn encouraged me to take the test right away. So I did.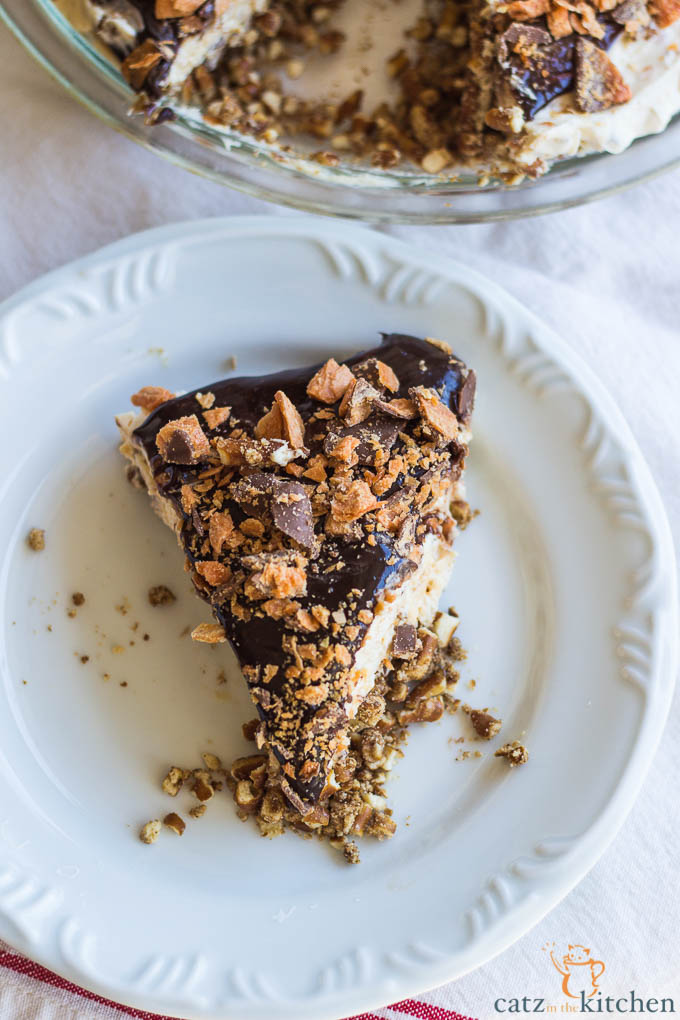 Right away a pink line indicating that I was going to be a parent popped up and my heart nearly burst.
I was pregnant. I was pregnant with his child.
We were going to be parents, and I would finally get to see him with a little tiny baby cradled in his arms…an image that has been prominently glued to my memory, an image that makes my heart leap and almost burst at the thought.
Behold, children are a heritage from the Lord, the fruit of the womb is a reward. Like arrows in the hand of a warrior are the children of one's youth. Blessed is the man who fills his quiver with them! ~ Psalm 127:3-5
Three kids (two daughters and a son) later, I still feel the same way as I did when I watched him first interact with his siblings. But now my heart skips a beat because I see him laughing, playing, comforting, and training them, not to mention teaching and showing them the love of Christ.
What more could I ask for in a husband and father?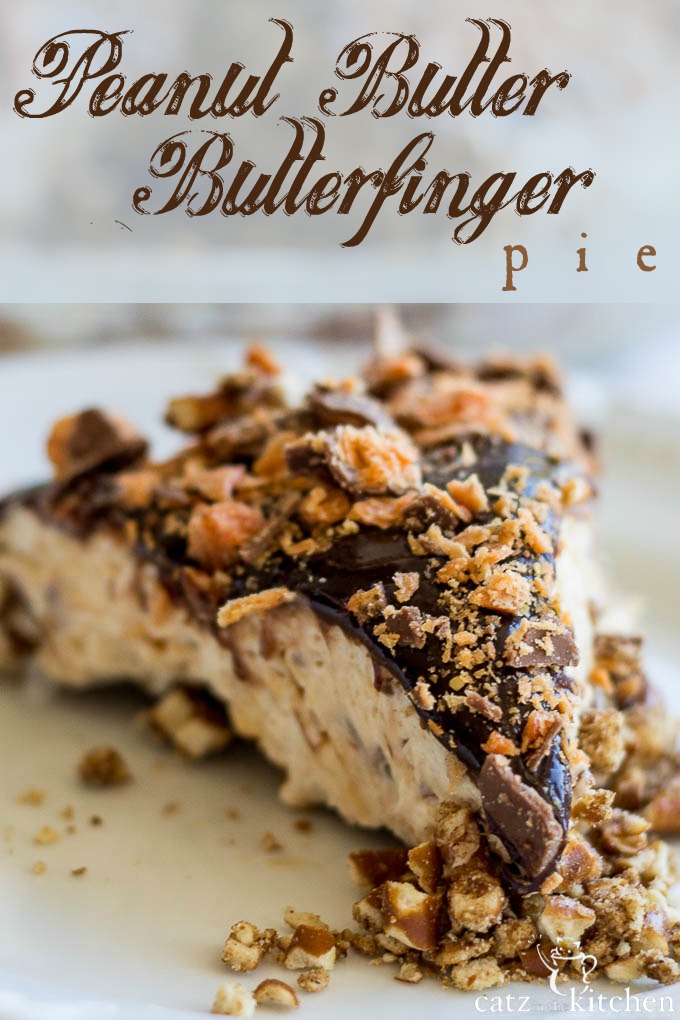 Peanut Butter Butterfinger Pie
It's our church's Father's Day tradition of serving all the men pies after our Sunday service (they serve us breakfast on Mother's Day).
My husband is kind of crazy about any kind of peanut butter dessert so I generally try to make something that I know he specifically will enjoy. This Peanut Butter and Butterfinger pie is definitely one of those, and if the father of your children is anything like mine, I promise that he will enjoy this pie for Father's Day, too.
*What are some of your Father's Day traditions?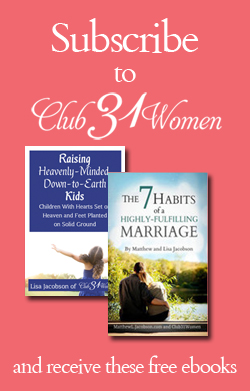 *If you'd like these posts delivered directly to your inbox (and get 2 FREE eBooks), Subscribe here: CLUB31WOMEN.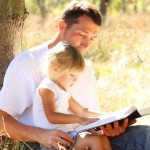 Peanut Butter Butterfinger Pie with a Pretzel Crust
Sweet and Salty is the theme of this creamy peanut butter pie. With chunks of Butterfinger and a salty pretzel crust, it's the perfect dessert to serve this summer.
Ingredients
1

pkg

(8 oz) cream cheese, softened

1/2

cup

sugar

1/4

cup

creamy peanut butter

2

cups

Cool Whip

, thawed

12

(fun sized) Butterfinger candy bars, finely chopped

1/2

cup

hot fudge topping

, melted

2

cups

crushed pretzel crumbs

6-8

tbsp

butter

, melted
Instructions
Pre-heat oven to 250 degrees. In a food processor, process pretzels until they are fine little pieces. (You do not want a true crumb. You want the pretzel to still have some of it's former shape.) In a saucepan or microwave safe bowl, heat butter until melted. Use 6 tablespoons of butter if you want your crust to be crumbly. Or 8 tablespoons if you want a slightly firmer crust. Combine pretzel crumbs and butter until completely incorporate and pour into a 9-inch pie plate, make sure the bottom is evenly covered and the crumbs go up the sides.

Bake the pie crust for 10-12 minutes. Remove and place on wire rack and allow to cool.

Finely chop 9 of the fun-sized candy bars, reserving 3 for topping the pie.

In a large bowl of your stand mixer using the paddle attachment, combine cream cheese, sugar, and peanut butter and beat until blended. Add whipped cream and the chopped Butterfingers and beat gently on a low speed until evenly distributed. Pour the peanut butter batter on top of the baked pretzel crust and gently, using a spatula, spread the mixture until it is evenly spread over the crust.

Add the hot fudge topping to a microwave-safe bowl and heat for 30 seconds. Stir. It may not be completely melted after 30 seconds, so heat for an additional 10 secs, stirring after each interval. Gently pour and spread the hot fudge topping over the top of the pie, gently spreading the chocolate around, but leaving about a 1/2-inch space around the edge of the pie.

Chop the remaining 3 Butterfinger bars and scatter the Butterfinger crumbs over the chocolate. Refrigerate for 6-8 hours before serving.