Scrumptious Autumn-Spiced Pumpkin Bread
Who doesn't love scrumptious pumpkin bread? This simple but wonderful recipe is the perfect thing to bake on a crisp fall day!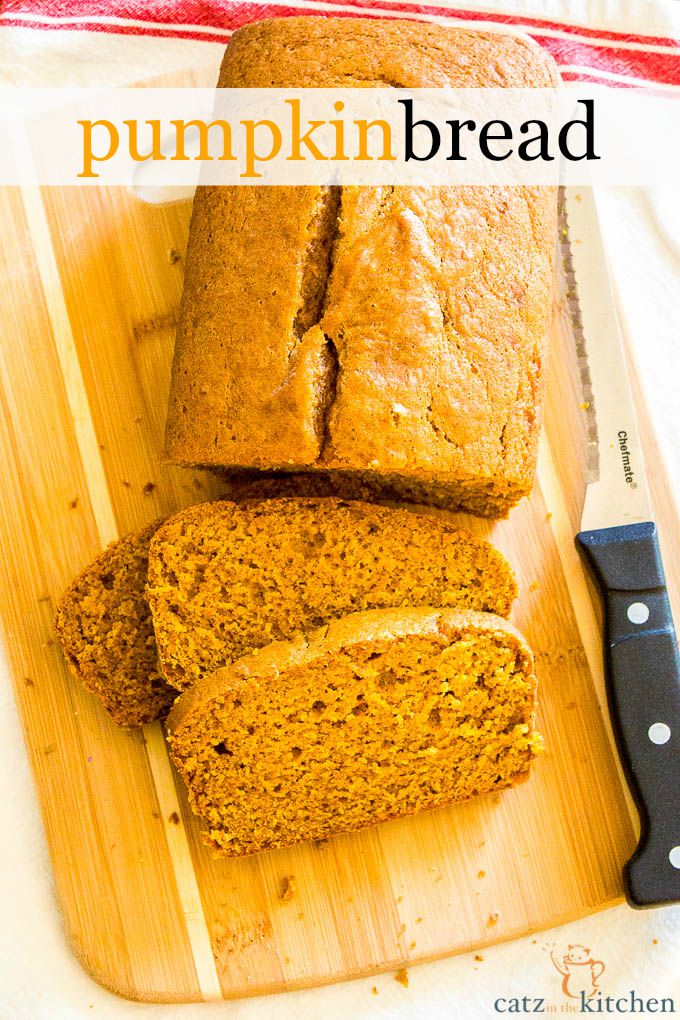 Have I ever mentioned how much I love fall baking?
Oh, how I do. I prefer to bake with pumpkin, cinnamon, chocolate, and autumn spices over the ingredients of any other holiday – though I do have a soft spot for Christmas baking, too.
To me, baking is a lot like reconnecting with an old friend.
No matter how long it's been (it's usually not very long for me!), the reunion is always sweet, always worth doing, and always a blessing.
Every fall for the last six years, I've retreated into the kitchen to make a batch of this pumpkin bread recipe, which yields three scrumptious loaves of simple autumn goodness.
I can't claim to have very many "family recipes" passed down to me from the ages. This recipe however, feels as cherished as a recipe that's been handed down from generation to generation.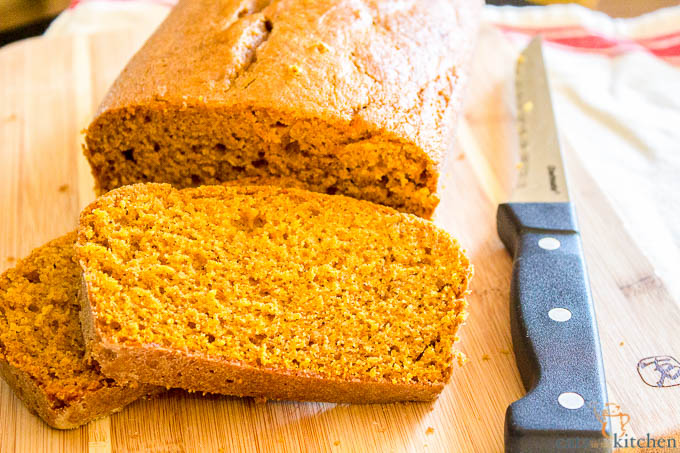 I first met Cindy in first grade.
I was the "new" girl, having just moved out to the country. Cindy was one of the girls assigned to me my first day of school to help show me around and get me acquainted with my new surroundings.
I liked her instantly.
We became friends in elementary school, enemies for awhile in middle school (we both liked the same boy), and best friends in high school. She even came to my wedding!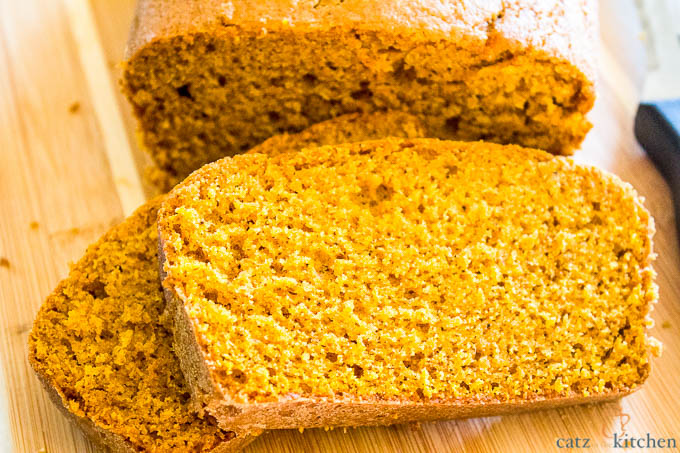 Cindy was a girl I greatly admired. Not only was she beautiful, smart, and funny, but she was also peaceful and content.
I think that had a lot to do with the fact that she loved the Lord and knew that her identity was found in Him (no matter what happened in school!).
And even though I wasn't walking with the Lord at the time, just the simple gesture of her telling me that she was praying for me meant a lot, because it wasn't something she just said. It was something she meant.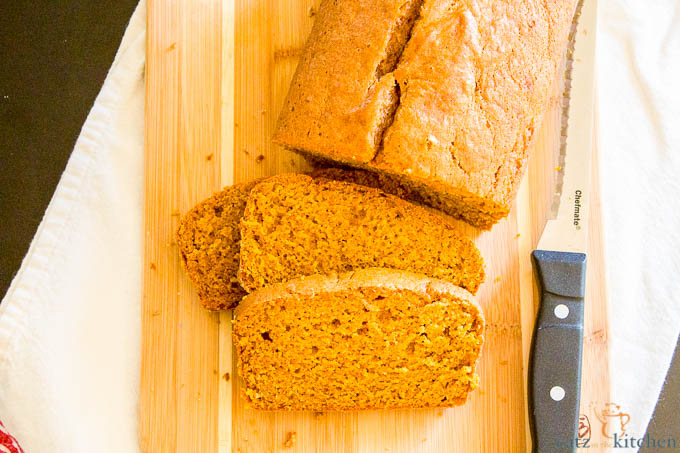 So, when I wander into the kitchen to make pumpkin bread, I naturally think of her, my mind running through all of these memories and how she prayed for me all those years ago.
I didn't even know it or understand it, but between her, one other friend, and my Grandma, I had one small but powerful prayer warrior group.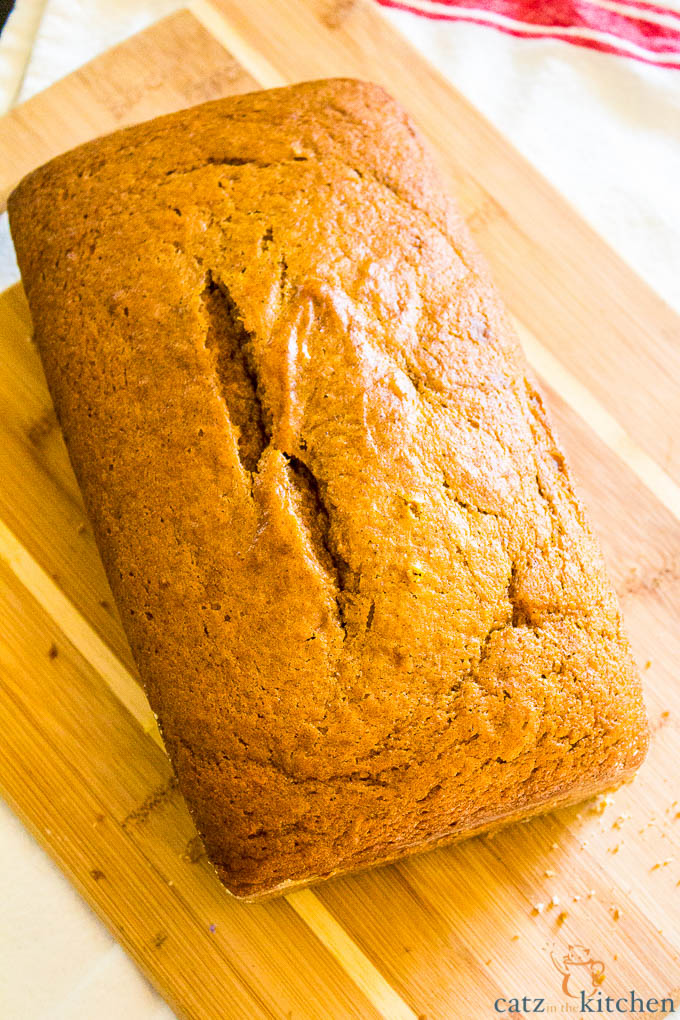 Prayer is more powerful than many people realize (or believe). It changes lives, moves mountains, and speaks to the heart of God of whatever our souls are crying out for.
"Devote yourselves to prayer, being watchful and thankful." Colassians 4:2
What I love about prayer is that there is no right or wrong way to do it. You can pray in the shower, while you're drifting off to sleep, or while you're mixing batter for pumpkin bread in the kitchen!
*Where do you find yourself praying the most often?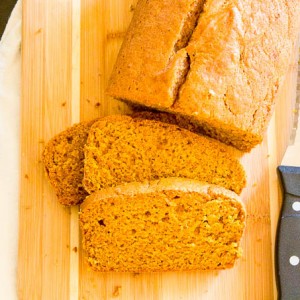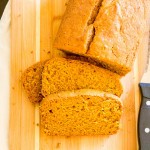 Pumpkin Bread
Moist, sweet, and full of all those autumn spices you love. Serve your friends and family by sharing one of the extra loaves of homemade pumpkin bread.
Ingredients
3

cups

pumpkin puree

1 1/2

cups

vegetable oil/applesauce

4

cups

white sugar

6

eggs

4 3/4

cup

all-purpose flour

1 1/2

tsp

baking powder

1 1/2

tsp

baking soda

1 1/2

tsp

salt

1 1/2

tsp

ground cinnamon

1 1/2

tsp

ground nutmeg

1 1/2

tsp

ground cloves
Instructions
Pre-heat oven to 350 degrees. Grease and flour 3-9×5 loaf pans.

In a large bowl, mix together the pumpkin, oil, sugar, and eggs until well-incorporated. In a medium sized bowl, whisk together the flour, baking powder, baking soda, salt, cinnamon, nutmeg, and cloves. Gradually pour into the pumpkin batter a little bit at a time, stirring after each addition until the mixture is well-blended.

Divide batter evenly between the loaf pans and bake for 45-60 minutes, or until a toothpick comes out clean when inserted into the middle.

Allow to cool completely in pans before removing the bread. Run a knife around the edges of the bread in the pan to loosen. Store any remaining bread in plastic wrap.