The Greatest Gift to Encourage Your Child in a Faithful Life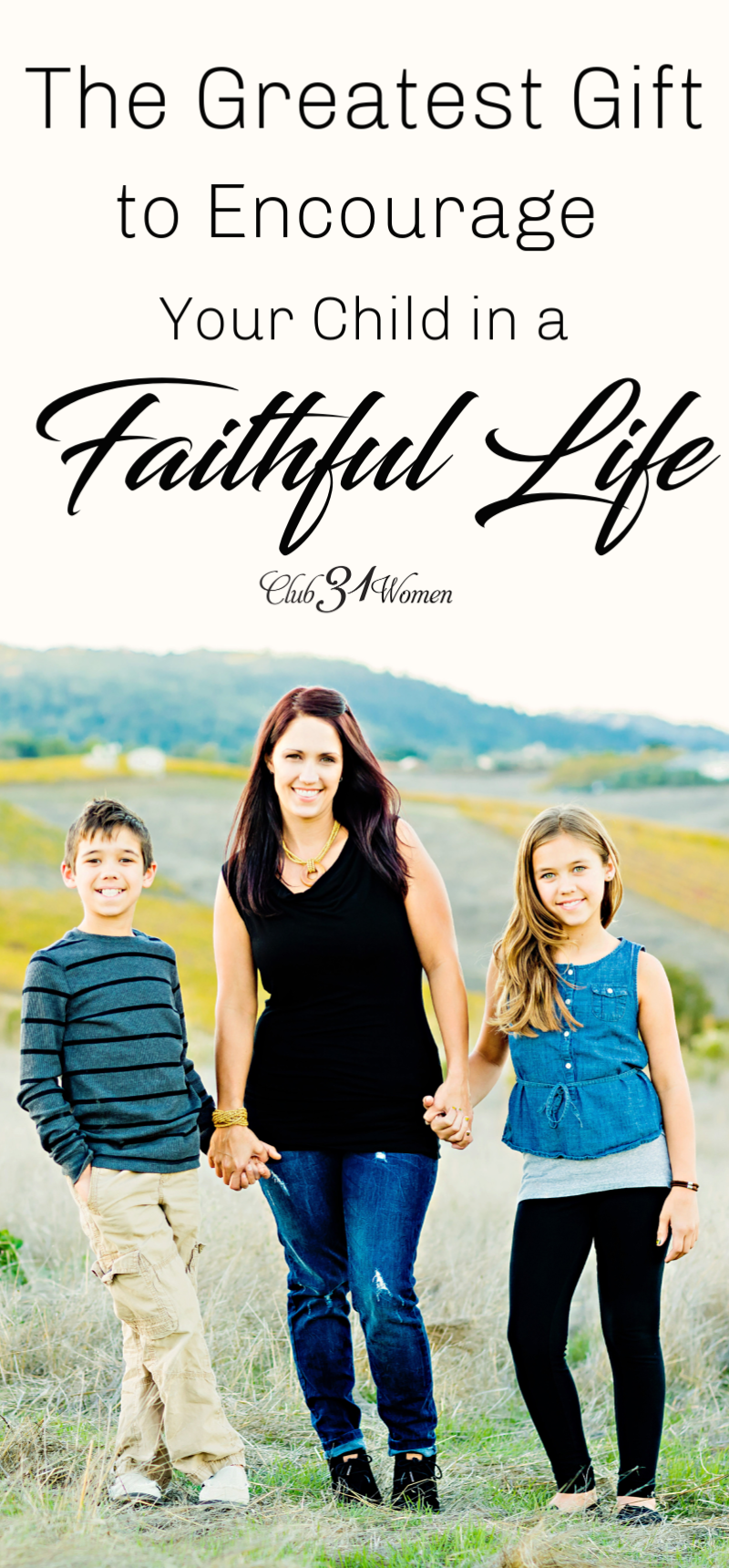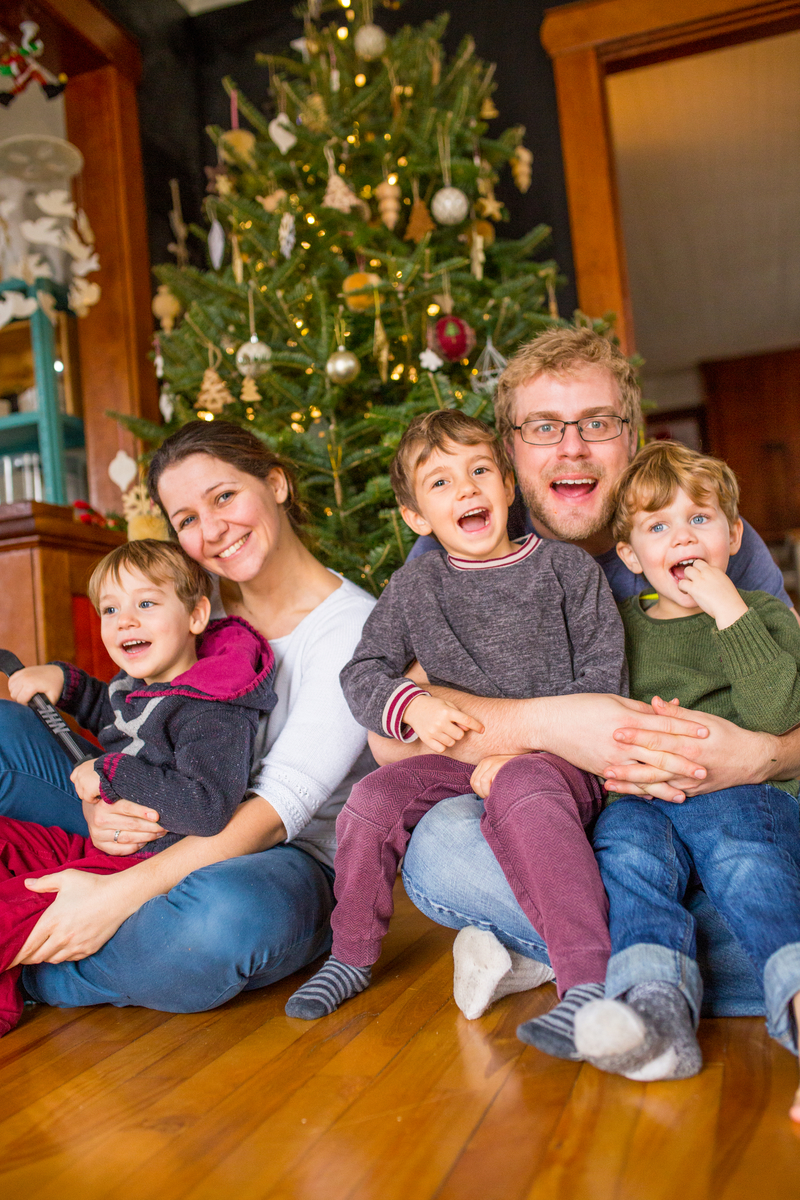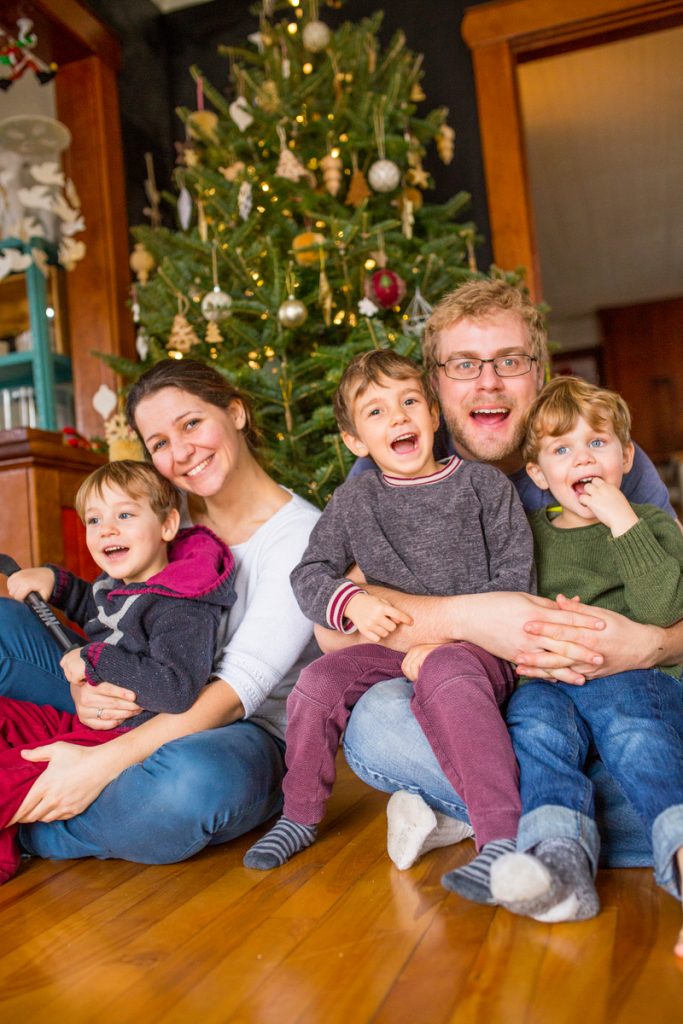 More than anything, I want our children to walk faithfully. To live a life faithful to God.
I'm not saying they need to be "perfect"—just that I deeply desire them to walk with God.
And not only now while they're here under our roof, but when they leave our home too.
It's what I prayed for our older children (4 who now live across the country) and what I continue to pray for the four younger ones still at home.
So I believe in the power of prayer and try to be a good example. Our family is involved in a loving church, and we do our best to teach our children what is right and true.
And I'm guessing you do much of this too. But to be perfectly honest? I'm not sure it's enough.
This post may contain affiliate links through which Club31Women might get a small compensation – with no additional cost to you.  See my disclosure policy here.
How can we encourage our kids to live out a faithful life?
Really, when it comes down to it? They need to know and love the Word of God.
Plain and simple. Bottom line.
Because when our kids go out into the world, it's not enough to have my voice whispering in their ears—it's HIS voice they need to hear.
Sure, they can (and do) come to me for advice, but how much better to seek wisdom from His Word. They can (and do) call me when they're sad or lonely, but how much more comfort will they find in the God of hope. They can (and do) ask me for help with making the hard decisions, but ultimately it's God's Word that will be their best guide.
So how do you instill a love for God's word in your child?
We want more than "head knowledge" for our family. We want them to embrace God's truth with their hearts as well. Here are some ways you can encourage your kids to grow in their love for the Word…
Read the Bible.
Let your kids see you reading the Bible and show them how much you enjoy this time. Read it out loud to them. Invite them to read it to you. Don't let this be a matter of duty, but one of delight. They'll take their cues from you!
Talk about the Bible.
Share a verse that has particular meaning to you, or applies to the situation at hand. Don't "save it" for Sundays or Bible study. Make it a part of your everyday life. Tell the story of David when they're up against something hard or seemingly impossible. Share the courage of Esther as she risked her life to talk to the king. Talk about the people throughout the Bible—their weakness, their strengths, but above all, their part in the story of God's redemption. This is exciting stuff!
Listen to the Bible.
You can listen to the Bible being read on an app or on Audible. One of our favorite ways is to listen to a dramatized version of the Bible. When our older kids were little, they would lay on blankets spread across the floor and listen for hours and hours. They got so they could act out many stories and quote large portions of the Bible after listening in this way.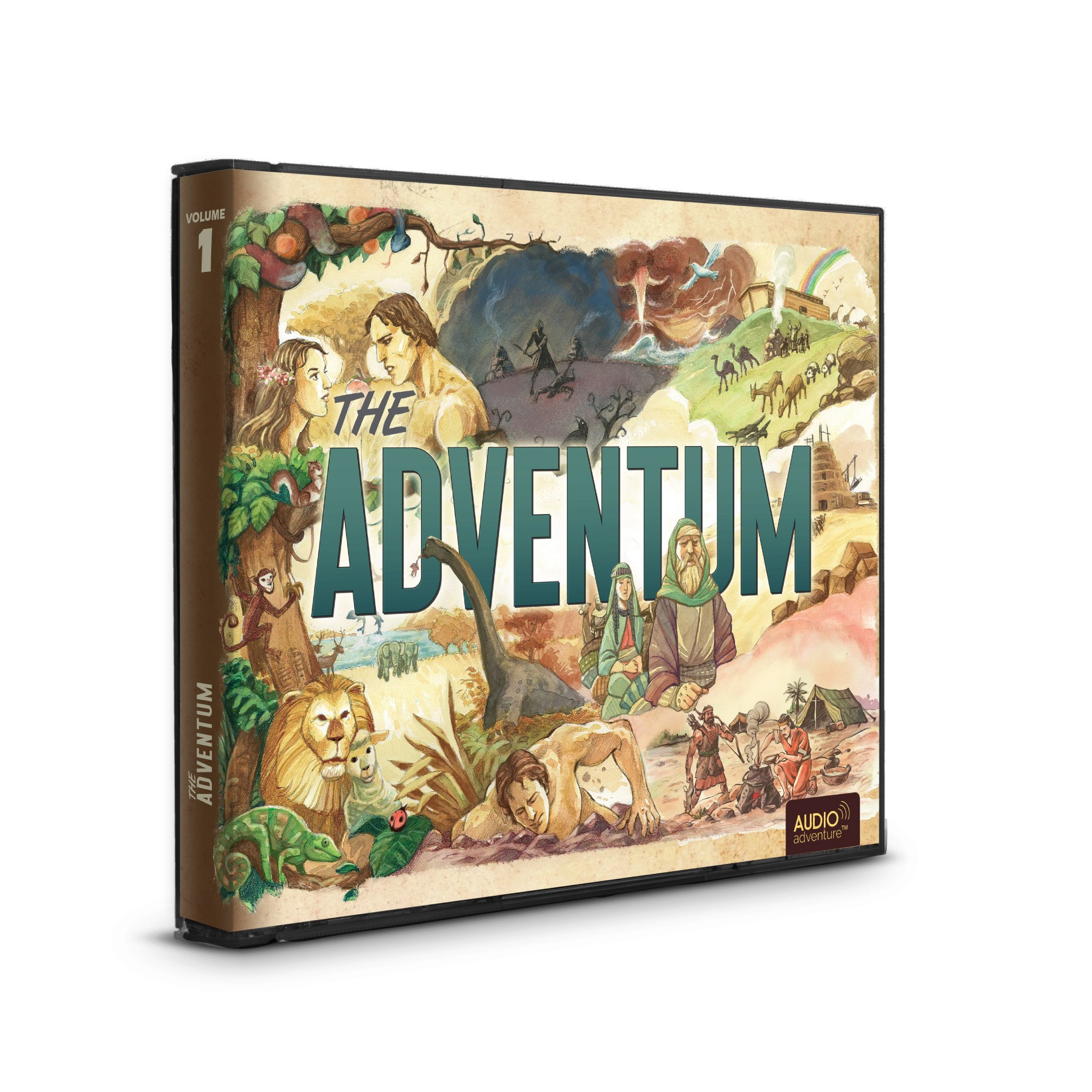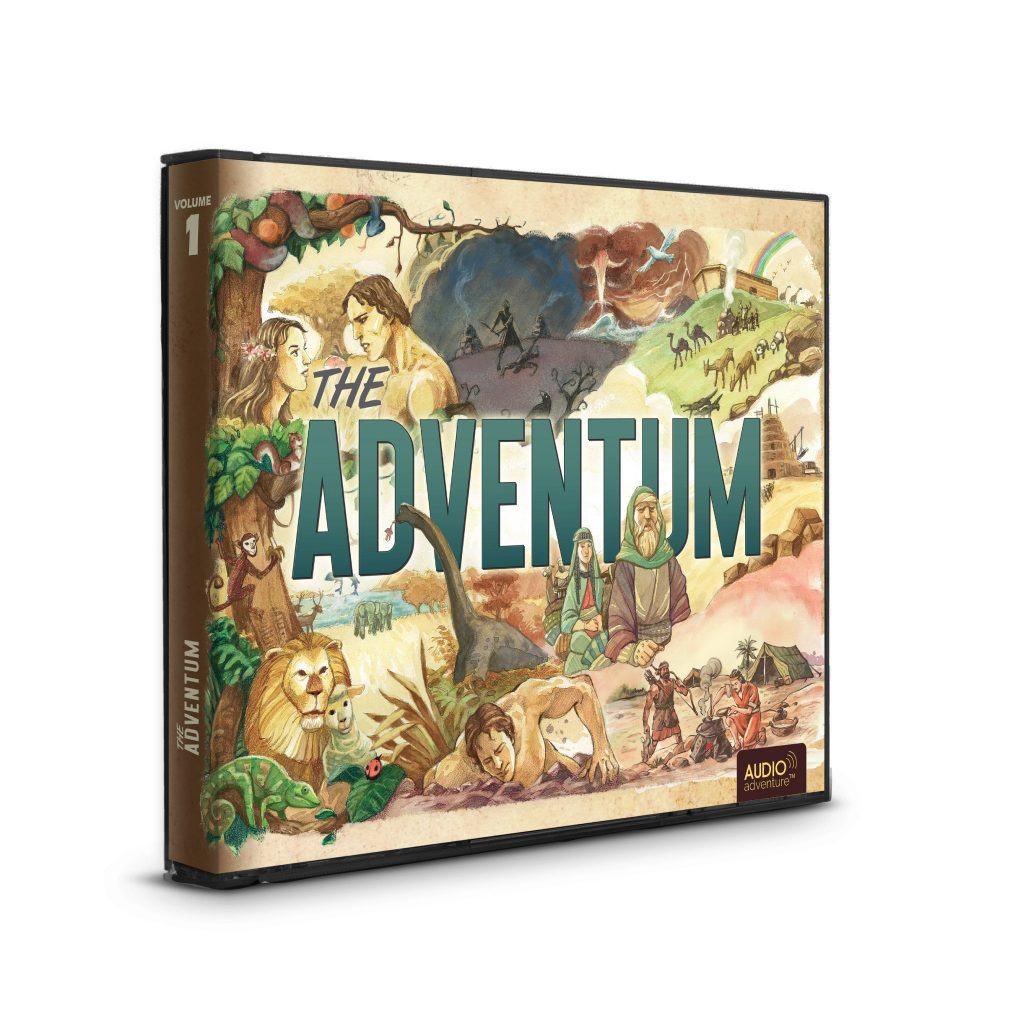 What's your favorite resource for listening to the Bible?
So glad you asked. 🙂 Here's my new favorite resource for a dramatized version of the Bible: it's called The Adventum. It's what that I'm recommending to everyone who asks!
The Adventum is a brand-new audio adventure (from the makers of Jonathan Park, another favorite!) – a gripping adaptation that retells the greatest stories of the Bible in an entirely new way. It stays true to the characters of the Bible and where the voice of God is used, it's taken directly from Scripture verbatim. I love this approach!
Why, as a Mom, am I so enthusiastic about The Adventum?
Such a fantastic way to introduce your family to the inspiring stories in the Bible.
An easy and natural way to spark interest in the things of God.
Perfect for long commutes and car time. Or while coloring, or playing Legos, or sipping hot cocoa. (You get the idea!)
It's better than screen time. So much better.
Something your whole family can enjoy.
And if you want to know what other parents are saying? Here are just a few of the many 5-star reviews:
★★★★★ WE ALL COULDN'T STOP LISTENING (Mom of 5, 2018) I started vol. 1 on our drive to church and we were so captivated that the kids requested to continue when we got home, and we all ended up listening to the whole volume in one sitting! I wiped away tears several times throughout the story. This is a stellar professional audio drama with great music and effects that exceeded my expectations. It ignites the imagination of adults and children alike, transporting you into the world of Genesis and its people in a fresh, exciting way while staying true to the bible.
★★★★★ ENGAGING FOR EVERY AGE (Leah, 2018) From the first chapter my 5-year old daughter was hooked. My husband even wants me to download them onto his phone, so he can listen in his van at work.
★★★★★ FRESH, CAPTIVATING, AND MAKES THE BIBLE EXCITING (Jacob, 2018) I don't think that—to this day—a company has ever dramatized the stories of the Bible in such a unique and fresh way.
Our mission is to provide Biblically-based, Christ-centered audio adventures that entertain, educate and strengthen the faith of Christian families.
Our prayer is that THE ADVENTUM becomes an inspiring and captivating resource for Christians of all ages; that it not only increases a hunger for the Scriptures but also sparks intrigue, excitement and a deeper love of our awesome God.
So you can see why I'm so excited about recommending this amazing resource to you!
When and where can I find The Adventum?
Okay, I've got good news! It's ON SALE right now!
And can I just add that these would make fantastic Christmas presents? For your own family, and maybe others too. It's definitely at the top of my list this year!
The Adventum is
BONUS: You can use the special coupon code PARTRIDGE20 for an extra 20% discount! I hope you enjoy The Adventum as much as our family does!
*I should mention they have 100% NO-RISK PROMISE. If you try The Adventum and if your family doesn't love it, they'll refund you. So there's absolutely no risk in giving it a try.
Now from our family to yours,
* I was thrilled when the people at The Adventum approached me about sharing their audio-adventure with you. So while this is a sponsored post, please know that the content and opinions expressed here are entirely my own. (See my full disclosure here.)