5 Powerful, Practical Keys to Grow Your Family God's Way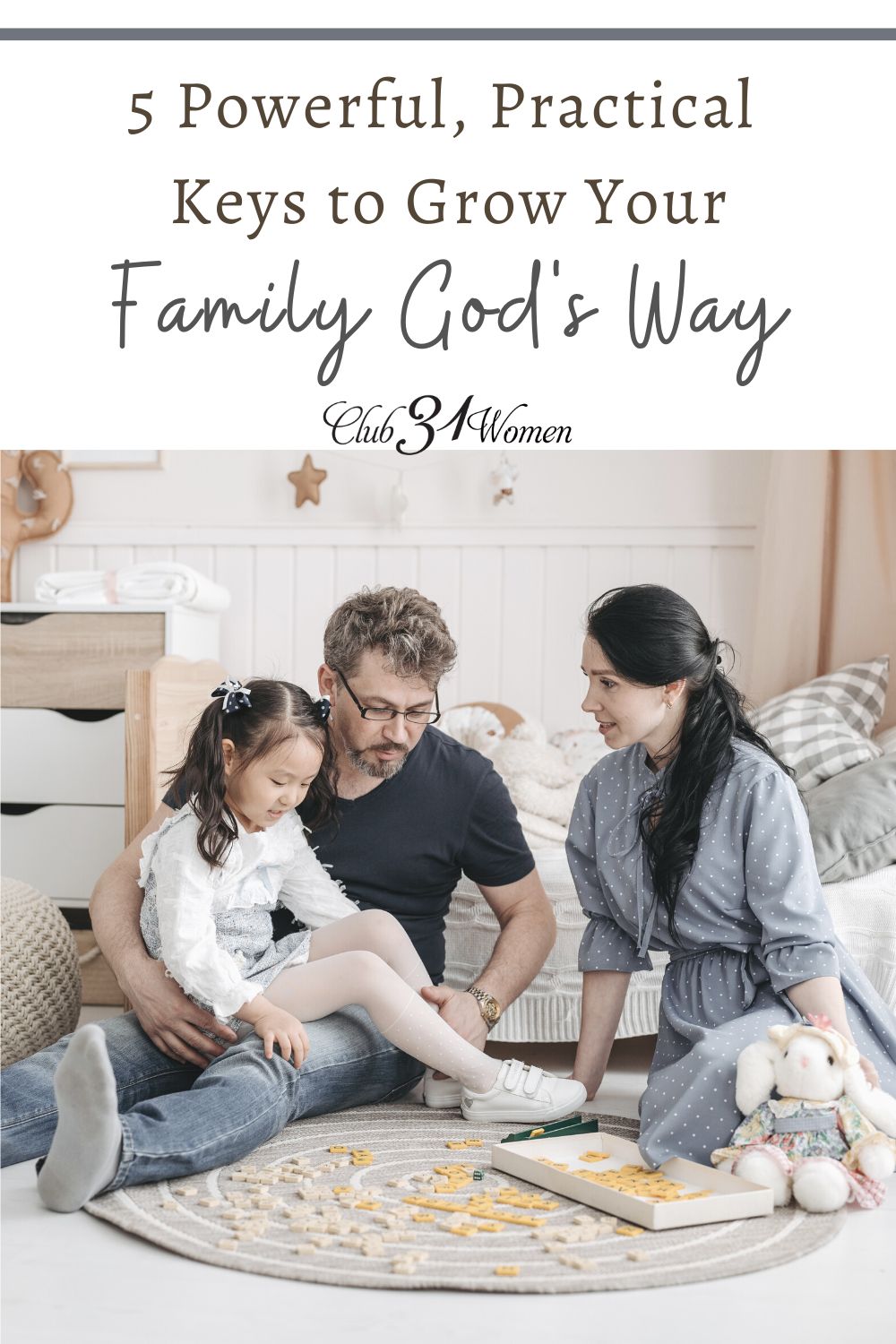 If you're not sure what path to get on to grow your family God's way, here are some amazing, key components to get you headed there.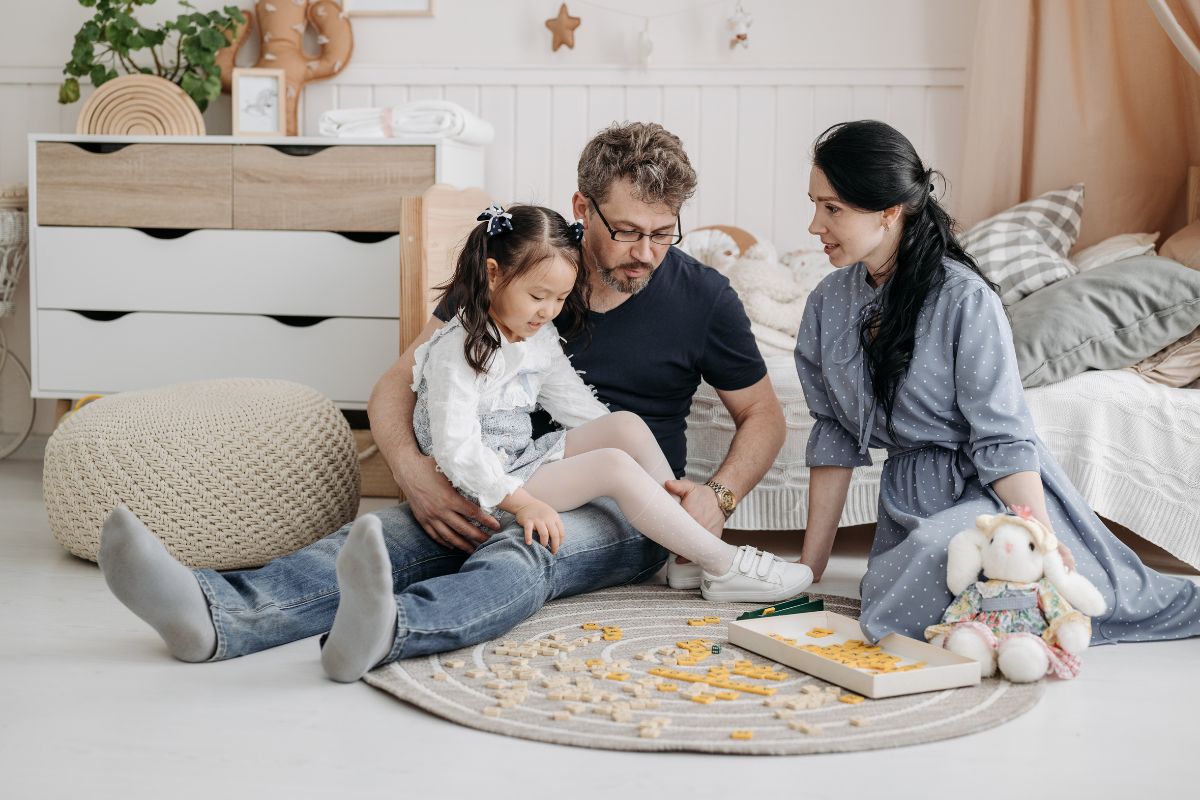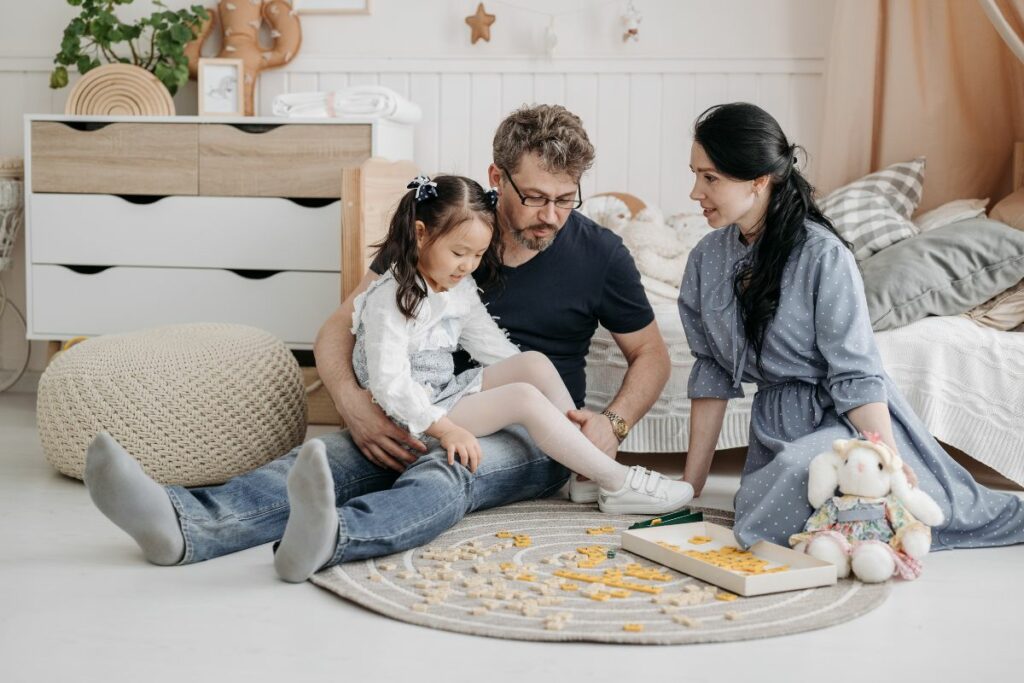 "If only I could spend a day in her home! If I could just watch her grow her family. See what she does and hear what she says to her children—even how she says it…it would be incredibly helpful!"
I expressed my heart's cry to my husband many times in those early years of parenting. I longed to be a good mother and do right by my kids! And yet I felt both inadequate and ignorant on how to go about it. So I looked everywhere for moms who were a little – maybe even a lot – further down the road in parenting than me.
And when I found one? I'd bombard her with as many questions as she might allow.
How can I reach my child's heart?
What do you do if your child is lying?
How can I build my children up? Give them confidence?
What do you do about bickering and fighting between siblings?
And so many more!
But, above all, how can I teach and encourage our children to love God and look out for each other?
Then, as this older woman did her best to answer my questions, I'd madly scribble down notes, desperate to glean as much of her wisdom as possible. Even if I didn't end up parenting precisely as she did, it gave me something to think (and pray!) about as she shared her wealth of experience.
A Goldmine of Advice, Experience, and Encouragement
Now maybe this is where you're at right now.
And perhaps you're reading this and ready to request the cell numbers of these same wise moms so that you can ask your own set of questions on how to grow your family.
I understand and would gladly share their contact information (if only I could! ).
But I can pass on a resource from another wise and godly mother. It's called, Raising Families the Jesus Way, a new book written by Mary Garcia alongside her husband, Frank, and two young adult children, Sarah and Sal. I'm telling you, it's a goldmine of advice, experience, and encouragement!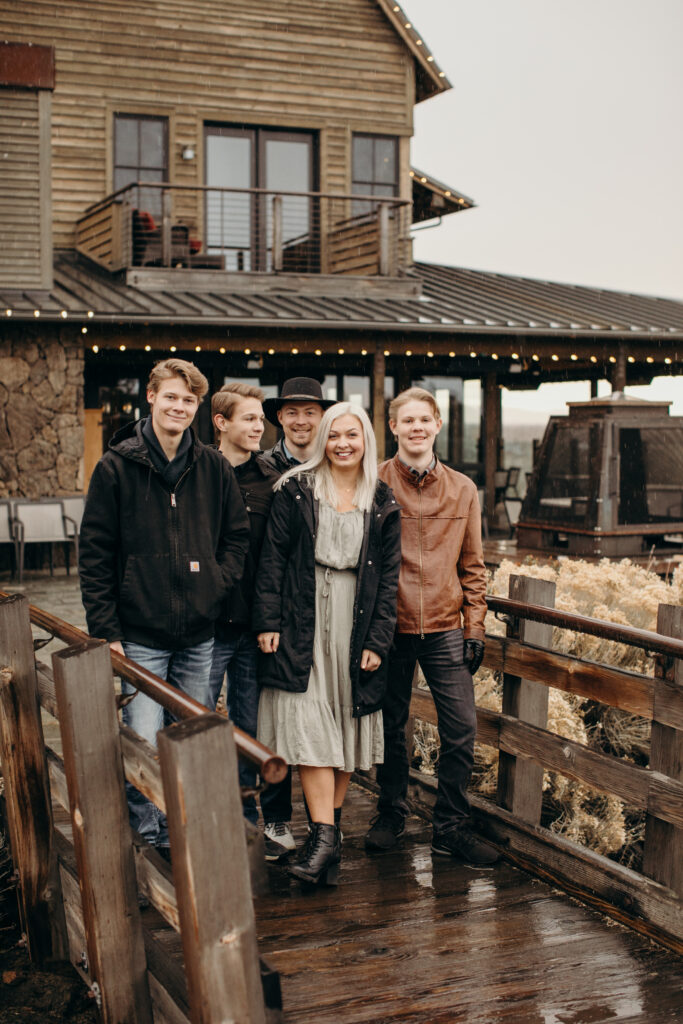 Below is just one example of the powerful content you'll find in Raising Families the Jesus Way:
5 Practical, everyday ways to grow your family (using GRACE)
G—Give your kids the capability to express their emotions.
Here the authors talk about the importance of your kids' feelings, but without necessarily "being ruled or guided by them." Instead, they emphasize the importance of our thoughts and emotions grounded in God's Word. What a powerful gift to give our children!
R—Raising your voice is not the way to communicate.
As a former yelling mom, I especially appreciated this one. Mary Garcia gives ideas on how to avoid yelling and what to do to make it right if/when you've raised your voice with your kids.
A—Allow them to be creative.
One of the greatest gifts we can give our kids is the space and opportunity to develop their creativity. I was inspired by what she said about her now-adult children. She described them as some of the "most creative people" she's ever met, with one being an inventor and engineer and the other as the owner of a clothing company. Don't we want this kind of thing for our kids?
C—Converse positively about your kids.
"Make sure the labels you put on your kids in passing conversations are not limiting, but empowering." Most of us realize the impact of the labels spoken directly over our children, but not all are aware of the effect of words spoken about them. Our influence is impossible to underestimate.
E—Encouraging, not fixing, is the most effective way.
As a mother of eight children, I could not agree more with this one. The longer I parented, the more I realized how critical it is to avoid "fixing" our kids but rather encourage them to be who God made them to be—not what we, consciously or unconsciously, want them to be.
Now, if you're anything like me, you could chew on just these five things for weeks to come. However, this portion only covers a few of the 214 pages of the book, Raising Families the Jesus Way. In it, you'll also find chapters on topics such as "Parenting the Heart," "Spiritual Leadership," "Training Your Children," and many others.
*The GRACE content is taken directly from Raising Families the Jesus Way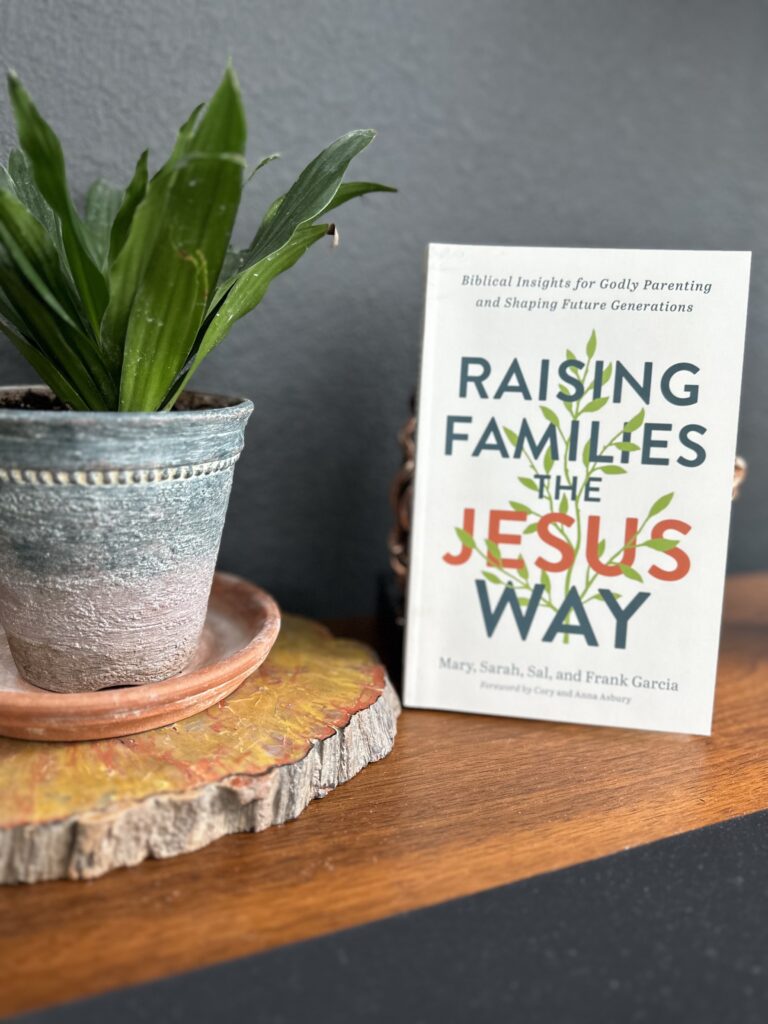 Written for families by a family.
While the mother, Mary Garcia, does most of the writing, her husband also contributes. Plus, throughout the book, both their adult son and daughter share their thoughts and insights from their perspective and experience.
Spirit-filled rather than formula-driven.
If you've followed Club31Women for any length of time, then you know that we try to stay clear of formulas when it comes to parenting. Wisdom, advice, tips, and suggestions—yes! But formulas—a no.
Biblically-based parenting.
Rather than relying on the "wisdom of the age" and current parenting trends, the Garcia family consistently points back to the Bible as the foundation for our families and lives.
Wisdom combined with humility.
I appreciate how the authors share what has worked for their family, but also occasionally what they wish they would've done differently or better. Personally, I've found motherhood a rewarding but humbling experience, so I am always glad to hear a tone of humility in a parenting book.
Putting it into practice.
At the end of each chapter, the authors have a short section offering ideas and examples of how you can apply the principle in your home. So often, we embrace the teaching found in a book; we're just not sure where to start or what that might look like in an everyday situation. So I love the practical suggestions!
Raising Kids That Will Transform Tomorrow
No matter where you are on your parenting journey — from toddlers to teens –, I highly recommend Raising Families the Jesus Way as an excellent resource to help you raise godly kids today so they can go on to transform tomorrow.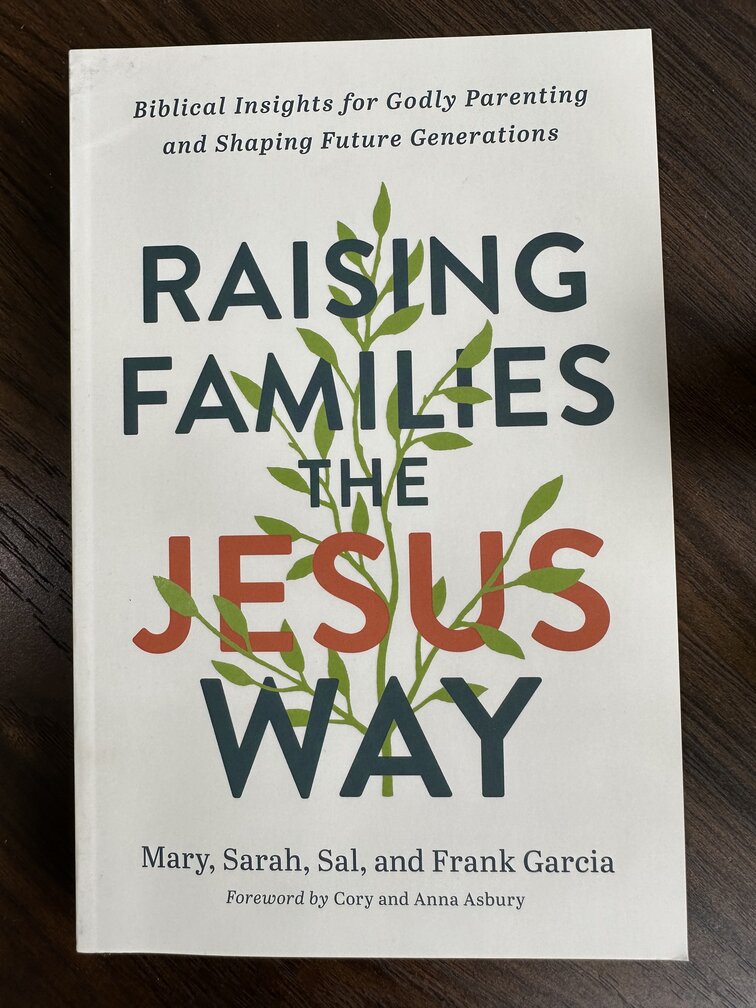 In today's culture, raising godly kids is harder–and more important–than ever. In this innovative new book, pastors Frank and Mary Garcia team up with their adult children, Sarah and Sal, to offer you powerful, practical keys to grow your family God's way.
Full of rich wisdom and practical application, this real-world guide ultimately shows how you can shape future generations by becoming the godly role model and support your kids need.
[with warm thanks to Baker Publishing Group for their partnership in this review]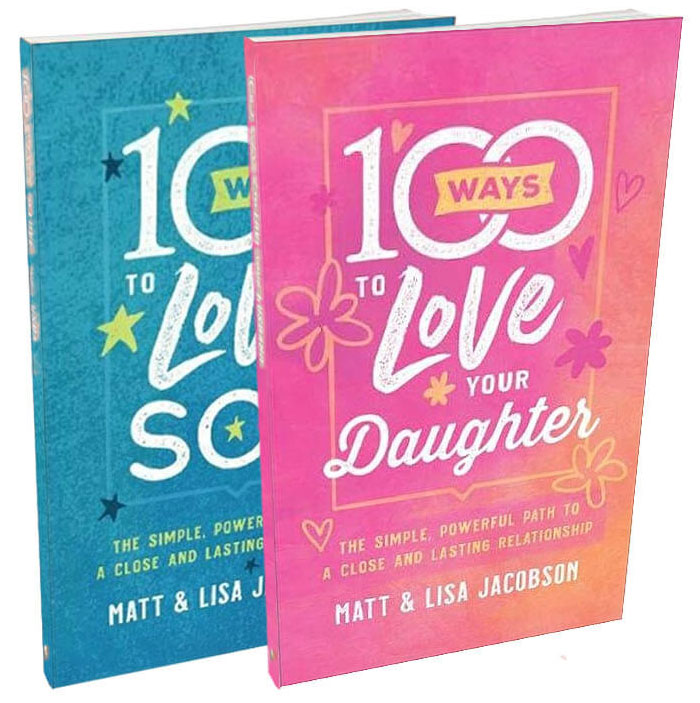 100 Ways to Love to Your Son/Daughter
You love your son and daughter–but that doesn't mean you always know the most effective ways to show that love, ways that will connect with their hearts, and stick with them no matter what life throws their way.
These practical books by the authors of 100 Ways to Love Your Wife and 100 Ways to Love Your Husband give you 100 specific, actionable ideas you can implement to show love to your children, no matter what age they are.
The best part? The short, bite-sized readings make it easy to start right now!