Every Child Will Treasure These Beloved Picture Books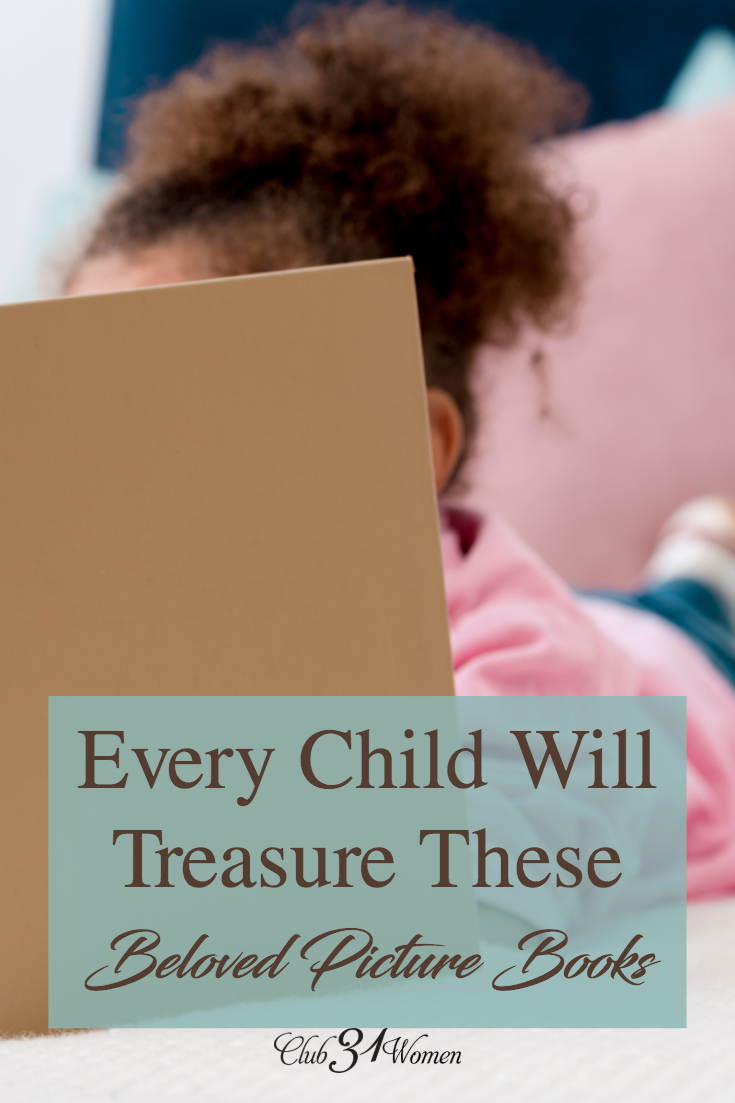 This post may contain affiliate links through which Club31Women might get a small compensation – with no additional cost to you.  See my disclosure policy here.
Nurse Nancy had a special spot high on the bookshelf. And no matter how many times I heard the story, I never got enough of this book that was one of my mom's prized possessions. Given to my mom by my grandma, who was a real live nurse, I'm sure that Nurse Nancy was part of my 5-year-old decision that I would grow up to be a nurse.
Today I may not be a registered nurse working in a hospital, but I take care of my fair share of "owies" for my toddler. And my small daughter, who loves books just like her mother, now has her own copy of Nurse Nancy. Natalie's bright yellow book may look newer than the treasured copy I grew up with, but it is still an extra-special story.

In fact, I never thought I'd see the day when I'd be tired of reading Nurse Nancy, but since my Natalie asks for it to be read multiple times most days I'm beginning to wonder if maybe we need a break from this story. But then I remember the importance of repetition of great stories and how this sweet book is part of Natalie's heritage. And somehow I am willing to read Nurse Nancy yet again to my sweet daughter. Then as Natalie walks around quoting Nurse Nancy (and its companion, Doctor Dan), I'm thankful again for the great books I grew up with and for the chance to share them with my children.
Here are a few of the picture books I enjoyed as a child, as well as some new favorites in our household. Books that have already been read over and over and over to my daughter. Books that I hope you also may enjoy.
When I was little we read and reread Little Rabbit's Loose Tooth, and I was thrilled to obtain my own copy a few years ago. While I've not yet introduced Little Rabbit's tooth adventures to Natalie, it is one that I know we'll enjoy together before too long. From the foods Little Rabbit consumes to her speculation about tooth recycling this is an entertaining read.
This sweet story of how Bobby and Martha help Mommy do housework and grocery shop is one I've probably already read a hundred times to Natalie. I remember being especially enthralled with the old washing machine, and the fact that Martha gets to wash her dolly's clothes!
The lilting rhymes of Jamberry were new to me when it was gifted to us at Natalie's birth, but they've swiftly become a favorite. The topic of strawberries, blueberries, and blackberries, as well as such inventions as trainberries and trackberries are guaranteed to make you hungry and the catching rhymes may just repeat themselves in your head throughout the day.
This winsome account of Mrs. Bird's quest for a better house is also a great lesson in contentment and one that I'm glad my daughter enjoys. Mr. & Mrs. Bird discover that while the grass may look greener on the other side of the fence, often we don't realize what we have until we've left it.
Natalie reenacts Doctor Dan's wagon fiasco with the dolly often, and any time a bandaid is needed she comments, "Better than new! Just like Doctor Dan!" This story of a little boy who helps his sister and daddy deal with injuries is a sweet story.
The name, "Tyler," is written inside our copy of this book, in the painstakingly neat printing of a young student. There's something special about reading one of daddy's old books, and Natalie loves hearing about Logan's sunflower adventure and what he learned along the way. I love the way each page of the book includes a Bible verse that is somehow connected with that page, and it's fun to think of my husband listening to this story when he was a child!
My Bible-Time Nursery Rhyme Book is truly tattered, though I can still quote large portions of its sweet poems. My mom recently gave Natalie her own copy of The Bible-Time Nursery Rhyme Book. We enjoy reading about baby Moses, Noah's ark, and how God made each of us special.
I was excited to discover that Emily Hunter has authored other books than Bible-Time Nursery Rhyme, and this book was a fun addition to our shelves. Filled with short poems as well as longer stories (Natalie seems to inevitably pick the longer stories to be read) it emphasizes various virtues. Maybe a third of the poems are repeats from The Bible-Time Nursery Rhyme Book, but the rest are new and also quickly becoming favorites in our household.
I'm convinced my Natalie could "read" Nurse Nancy by herself if she wished, but this story with handy candy pills and a run-in with a bees' nest apparently must be reread to be truly enjoyed. And so we read again about Nancy's play hospital being called into service and her brothers realizing that maybe playing ambulance is a fun alternative to their baseball games.
This story of David (as well as Marilyn Lashbrook's books of Jonah and Peter, James, and John) is told in a simple and engaging way. While I've kept my copy up on the top shelf to save it from little fingers that sometimes bend pages, Natalie has enjoyed it whenever I've pulled it out. Phrases like "he wanted lamburgers for lunch!" and "whack went the stone on the big bear's snout" are stuck in my mind from years ago; they entertain while helping a child become familiar with David's faithfulness to God in his shepherding.
Grandma's vintage copy was thoroughly enjoyed by us grandkids, and now Natalie's grandparents have gifted her copy of this classic Dr. Suess. As we read of the goofy animals that are determined to stack yet another apple on their heads, their insistence that "Not one will drop!" makes the inevitable catastrophe that much more exciting.
Bats are just not on my list of charming animals, but when an author creatively combines them with a library there is no putting down the book! These bats are drawn to the library just like I am, and like my daughter, they live "inside a book instead of simply hearing something read."
This book belonged on the shelf next to Grandma's Dr. Suess books, though now I realize that it is not actually written by Theo LeSieg. However, this entertaining tale of a creature who is adamant that he wants to become a zoo animal is definitely written in the fun-loving style of that fabulous author.
While Brown Bear, Brown Bear was new when Natalie was born, it's already a bit tattered from the hundreds of times it's been read. This classic is often part of Natalie's FaceTime reading times with her grandma. It's a delightful way for her to practice her colors while reading about various animals.
Ducklings in any form remind me of my brother, Matthew, and his ducks. He must have been five or six that year his mama duck had babies, and it was exciting for all of us. Nowadays, this sweet tale of Mr. & Mrs. Mallard's quest for the perfect home for their babies is frequently requested at our house. And even if I can't quite figure out how to pronounce "Ouack," I still think it's cute that the ducklings' names rhyme.
I was older when I discovered Laura Joffe Numeroff's books. But they swiftly became favorites despite the fact I was outside the target audience's age. Though isn't that what makes a good book, if it's enjoyable for many ages? We currently have four or five of these "if you give…" books on our shelves (including If You Give a Moose a Muffin, If You Give a Cat a Cupcake, and If You Give a Pig a Party), and I'm always on the lookout for more! Natalie thoroughly enjoys this story where one thing leads to another, including apple trees, treasure hunting, and kite flying.
Eekebee by Jack Pearson
Our Eekebee was a book on cassette tape, and whenever I read it to Natalie I feel like I should be imitating the author's voice to tell this story of a small mouse. Eekebee needs a crutch to walk. But despite his handicap, he is able to rescue Bazog, the Lion King, from a terrible trap. This book closes with a "dear parents" note about how we should train our children to make a difference through love and faithfulness.
"Just like George!" are not always the words you want to hear from your toddler, especially when it involved antics on a ball. That first day Natalie imitated George I caught her trying to stand on a big red ball. Thankfully she now understands that most things George does are not to be tried by little girls! These yellow books are full of escapades of an irresistible, small monkey, and will enthrall the children in your life.
Chickens have long been a favorite animal of mine. When I discovered Minerva Louise in a used bookstore, I was instantly hooked. Together, Natalie and I enjoy this account of a hen who visits the house with the red curtains; although I must admit I'm a bit horrified that Minerva Louise decided to sit on a pie!
As a child, this darling tale of a mouse and his strawberry was one I enjoyed when I visited cousin Gretchen. Just recently we were given a copy, and it quickly became one of Natalie's favorites. Flipping through the pages as an adult I thoroughly appreciate the mouse's intense facial expressions. I also appreciate the expertise with which the narrator convinces the mouse that the strawberry should be shared.
I've suddenly noticed that many of my beloved picture books were either from Grandpa and Grandma's bookshelves or given to my family by them. It's driving home the fact that the love of reading is a family tradition. A tradition I'm thrilled to pass on to my children.
What books that were part of your childhood do you share with your children?
Off to the library,
Jennifer Church
This post may contain affiliate links through which Club31Women might get a small compensation – with no additional cost to you.  See my disclosure policy here.
Here at Club31Women, we recognize that not everyone has the same taste or point of view on books, music, or movies, but we offer these short reviews for your consideration. Our hope is that you will find something new and wonderful on this list of recommended resources!
~ Club31Women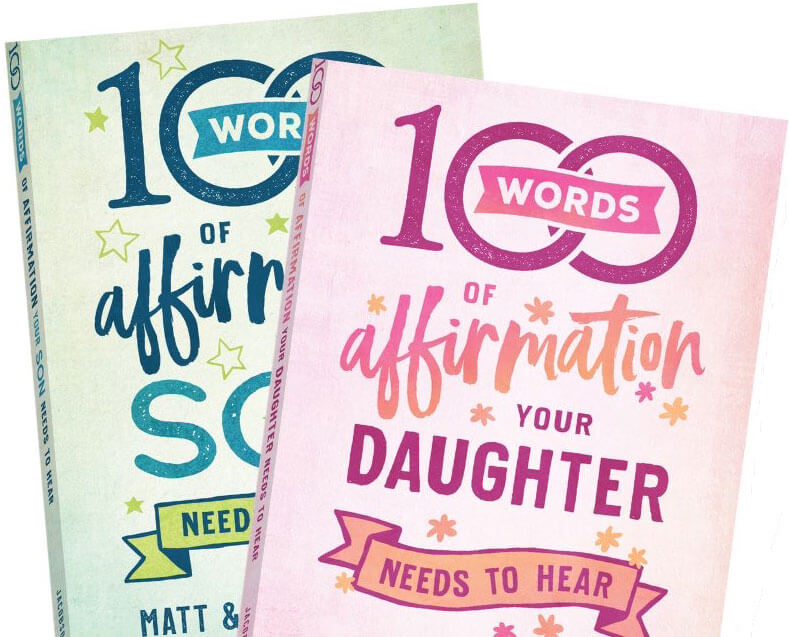 100 Words of Affirmation Your Son/Daughter Needs to Hear
Matt and Lisa Jacobson want you to discover the powerful ways you can build your children up in love with the beautiful words you choose to say every day–words that every son and daughter needs to hear.
These affirmation books offer you one hundred phrases to say to your son or daughter – along with short, personal stories and examples – that deeply encourage, affirm, and inspire.
So start speaking a kind and beautiful word into their lives daily and watch your children–and your relationship with them–transform before your eyes.