Beautiful Blueberry Swirl Cheesecake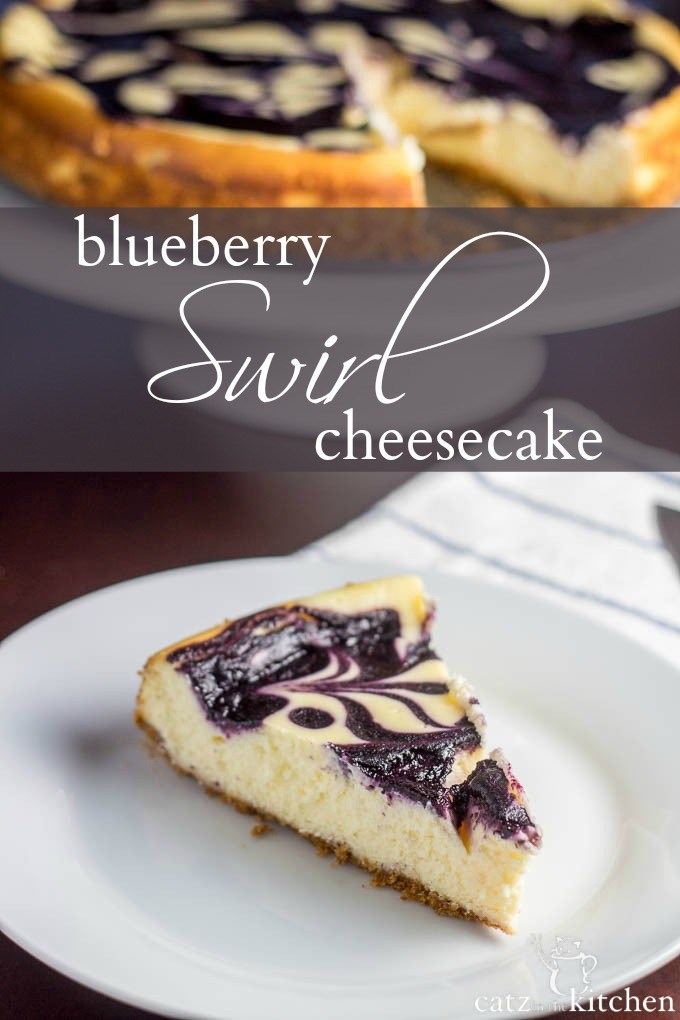 This post may contain affiliate links through which Club31Women might get a small compensation – with no additional cost to you.  See my disclosure policy here.
Without looking at the calendar for March or April, I can always tell when Easter is approaching.
Every year, there is a tree in front of our church doors that begins to bloom beautiful magnolia blossoms. It only happens once or twice a year, but that first, magnificent bloom is always right before Easter.
It amazes me how plants are able to come back to life after dealing with so many obstacles (unless they're annuals!). The trees, plants, and flowers endure freezing temperatures, hail and snow, wind and rain. Yet they persevere because God has designed them to be sustained through whatever climate they are placed in and any harsh seasonal changes that may come!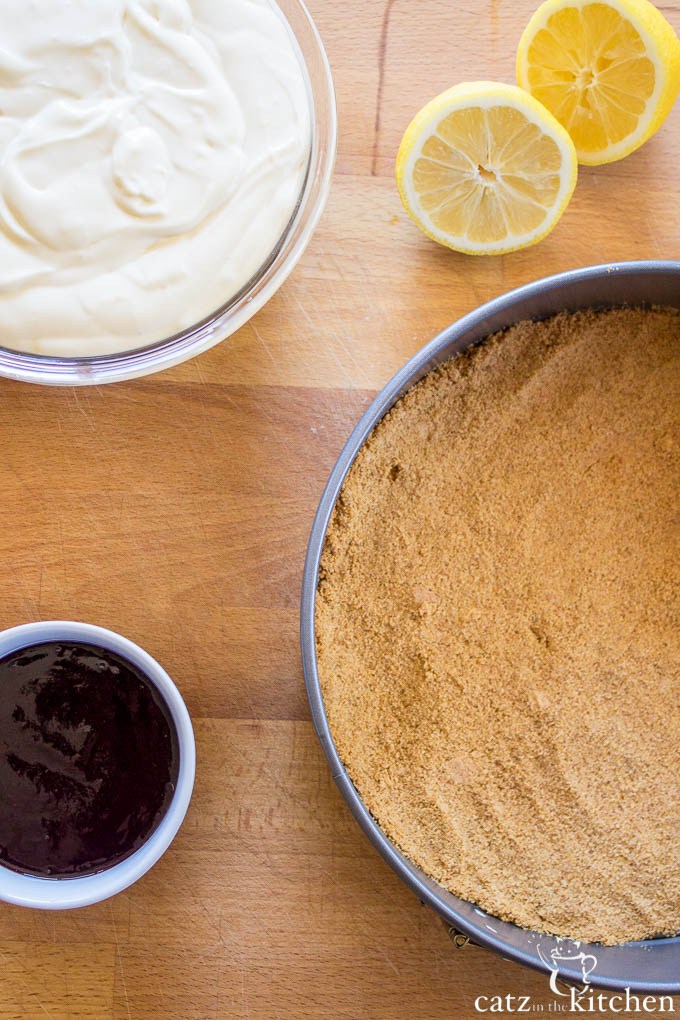 They endure through the obstacles, they fight the good fight, and they hold on, until brighter and warmer days come their way…and then they bloom and declare the glory of the Lord!
Much like we're intended to do, don't you think? We're told to expect obstacles when (and because) we follow Christ.
But we're not alone in our obstacles.
Just like when our Savior was laid in the tomb – God was working behind the scenes to raise Him three days later!
"He is not here, for He has risen." Matthew 28:6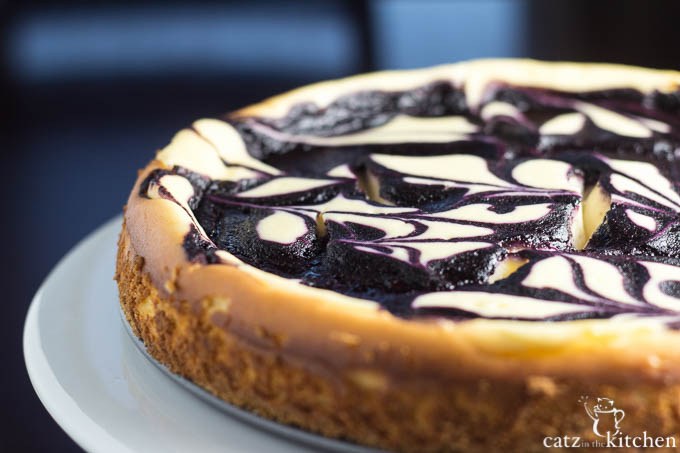 Last Sunday, my father-in-love shared in his message that, "Our God is the God of the impossible." No one else could have moved a huge stone from a tomb and raised our Savior from death. No one else can shape a baby in the womb or heal the sick the way He can. No one else cares about our needs and can help us move forward the way He does.
Easter is a time of hope and praise – to hope and praise for the things we cannot see, knowing God is in complete control of it all.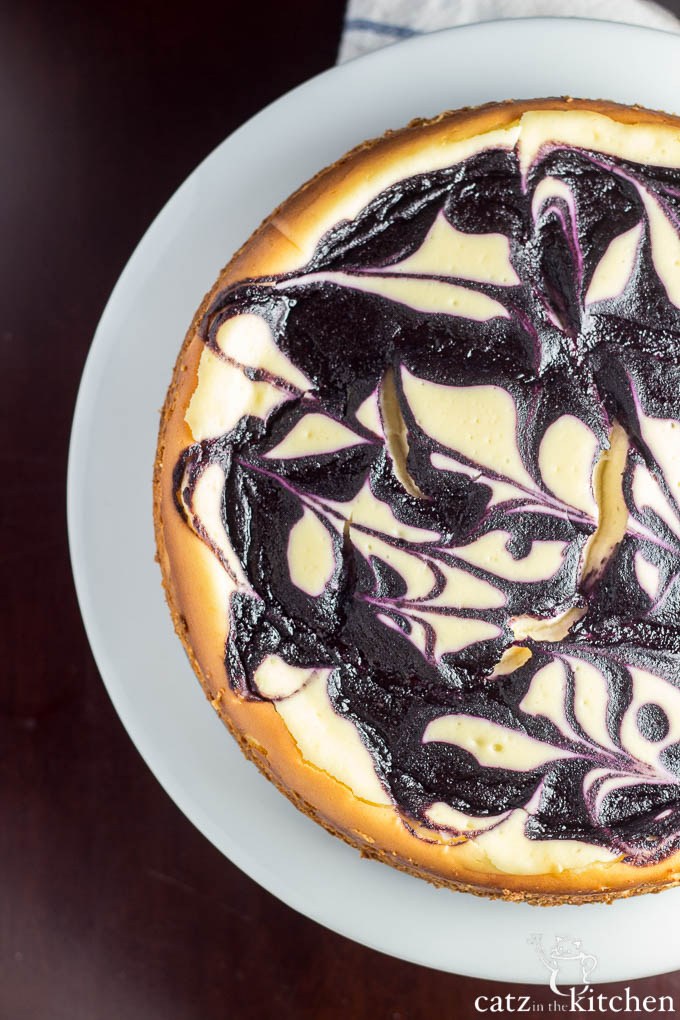 Nothing compares to the life Christ can give us, but I do know how to make your Easter meal a little bit sweeter!
My daughter Grace adores cheesecake. It's her favorite dessert and the one she always requests. I love cooking and baking for my family and if you've got a cheesecake lover in yours, I bet you'll enjoy this treat!
I know a lot of people are intimidated by cheesecakes. Don't be! It does take a bit more time to prepare, but I promise you can make it!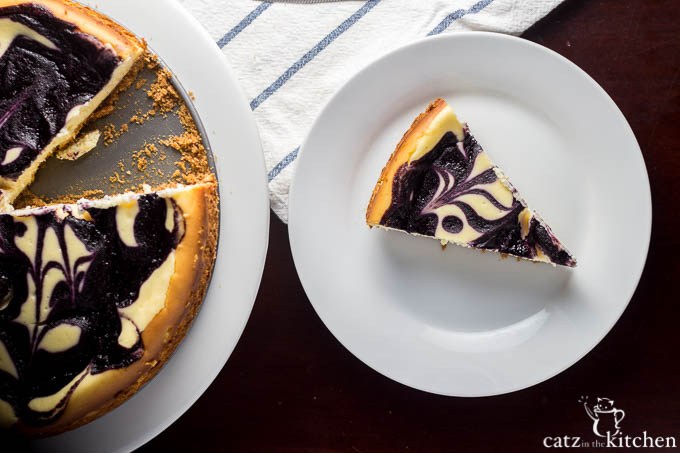 This cheesecake is not only beautiful to look at, but that blueberry swirl is just too delicious! It reminds me of how delectable and beautiful spring can be…just the way God planned it to be.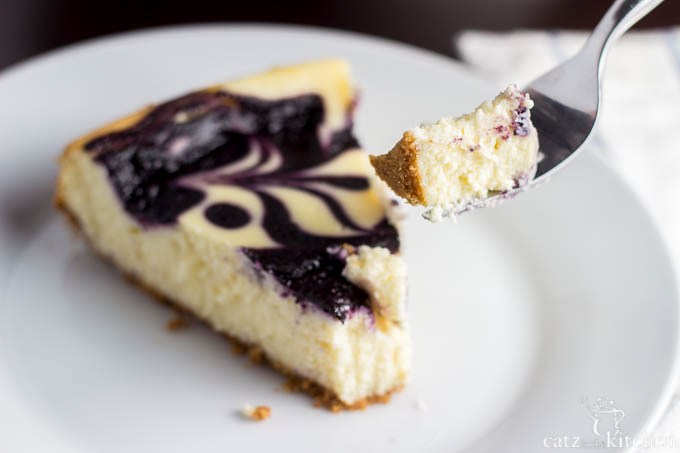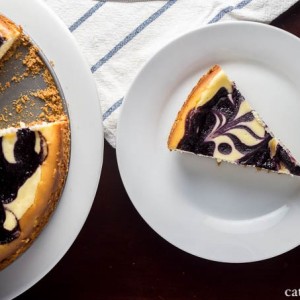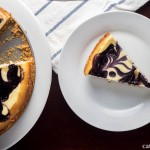 Beautiful Blueberry Swirl Cheesecake
It's pretty, it's tasty, it's easy...and it's cheesecake. This blueberry swirl cheesecake recipe is begging you to make it...won't you?
Ingredients
Blueberry Sauce
1 1/2

cups

fresh blueberries or frozen

, thawed

1/4

cup

sugar

1

tbsp

lemon juice

2

tsp

cornstarch

1

tbsp

cold water
Crust
1

cup

graham cracker crumbs

(about 16 squares)

2

tbsp

sugar

2

tbsp

butter

, melted
Filling
3

packages

(8 ounces each) cream cheese, softened

1

cup

sugar

1

cup

(8 ounces) sour cream

2

tbsp

all-purpose flour

2

tsp

vanilla extract

4

eggs

, lightly beaten
Instructions
In as small saucepan, combine the blueberries, sugar, and lemon juice. Cook and stir over medium heat for 5 minutes or until the berries are softened. Combine the cornstarch and water in a separate bowl until smooth and stir into the blueberry mixture. Bring to a boil and stir for 2 minutes or until thickened. Remove from the heat and allow to cool and come to room temperature. Transfer to a blender, cover and blend until smooth. Set aside.

For the crust, in a small bowl combine the crumbs and sugar, stir in the butter. Press into the bottom of a greased 9-inch

springform pan

. Place pan on a baking sheet. Bake at 350 degrees for 10 minutes. Cool on a wire rack.

In a bowl of your stand mixer, beat cream cheese and sugar with the paddle attachment. Beat in the sour cream, flour, and vanilla. Add eggs; beat on low speed just until combined. Pour filling over the crust. Drizzle with blueberry mixture, and cut the blueberry sauce with a knife to swirl, working in a figure eight motion.

Return pan to baking sheet. Bake at 350 degrees for 1 hour or until center is set. Its normal for the batter to jiggle slightly, but will firm once it comes out of the oven. Cool on a wire rack for 10 minutes. Carefully run a knife around the edge of the pan to loosen; cool for 1 hour longer. Refrigerate overnight. Refrigerate leftovers.
Save
Save