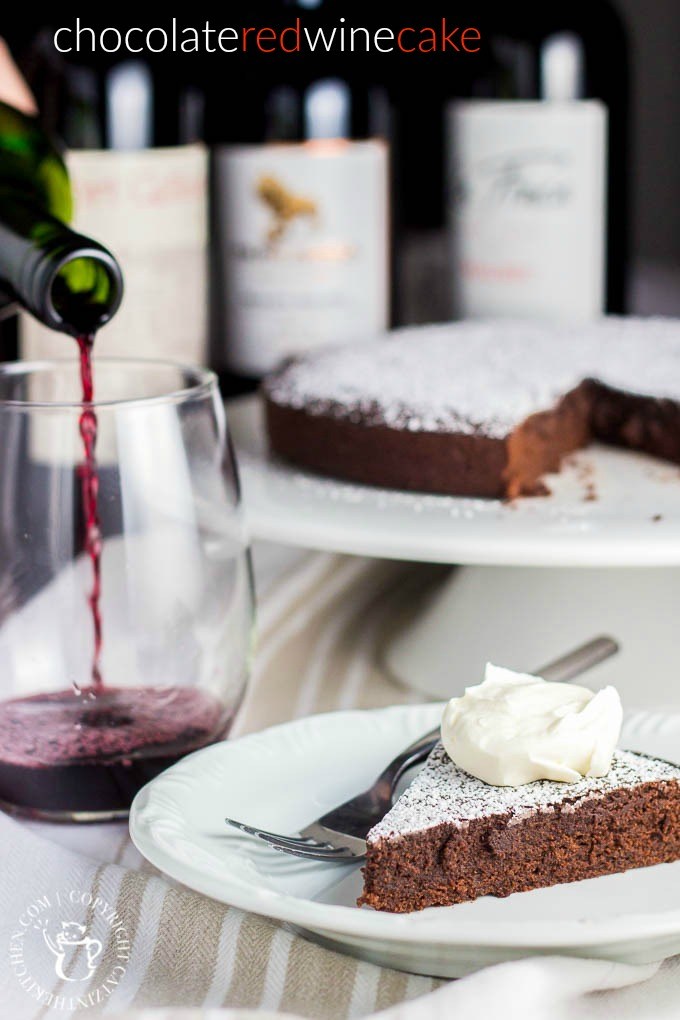 If you are looking for a delightful dessert for any occasion, this chocolate red wine cake is sure to satisfy your craving!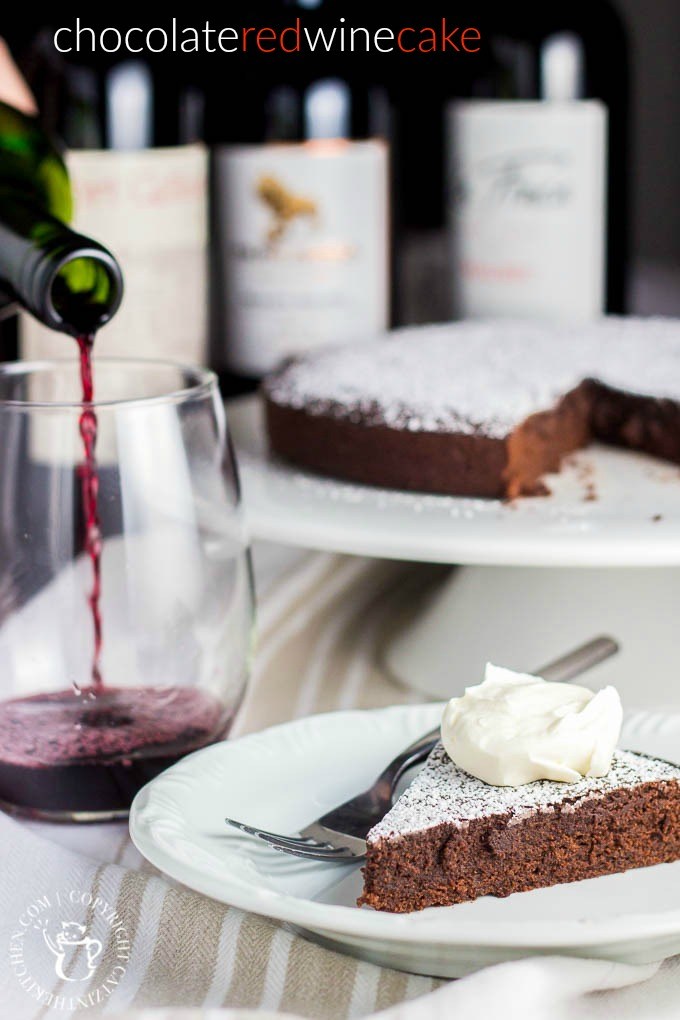 If you are looking for a delightful dessert for any occasion, this chocolate red wine cake is sure to satisfy your craving. Make it to share with the one you love.
Simple Gestures
I still remember our first Valentine's Day as husband and wife as if it were yesterday. We were so young, just babies really…pregnant with our first, baby, actually. Josh was working full time and going to school part time while I juggled two jobs…not very well, I might add. Throughout my entire pregnancy, I suffered badly from morning sickness from the moment I woke up until the time I went to bed, and I was just so tired all the time.
On Valentine's Day, Josh managed to get his schedule down to a half day, while I worked a full eight hour shift. I remember walking into our tiny 600 sq ft apartment and almost squishing a walkway of colorfully wrapped chocolate candies. There was soft music playing, the table was set with a beautiful bouquet of red roses, and as I turned to my right, I saw Josh in the kitchen preparing dinner. But this was unlike any meal he had cooked for me before, which was usually a basic omelette or spaghetti from a jar. Josh was making chicken parmesan – he had a cookbook open and everything!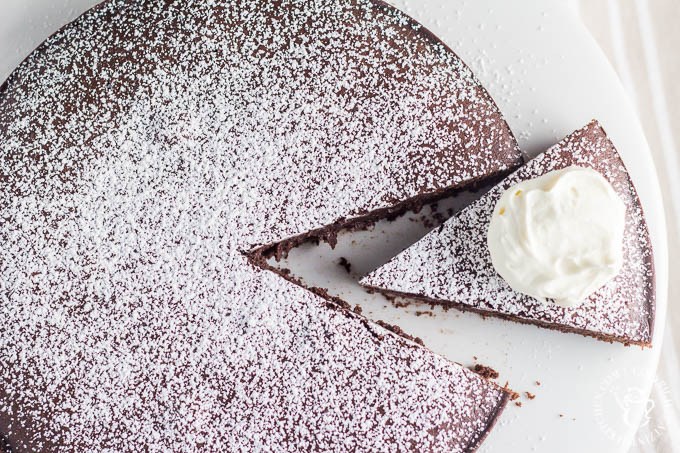 I was just so surprised! He told me to go change into something nice (he was dressed up in black slacks and a dress shirt) and to relax on the couch while he finished dinner (which was amazing, by the way!). I might also add that this one night, I didn't deal with any morning (evening?) sickness at all. A true blessing from God, that!
The Cost of High Expectations
Several years later into our marriage, I'm afraid I began to forget about this simple gesture of cooking dinner for the one you love. My expectations for Valentine's Day soared to some sort of Hollywood blockbuster movie version, and I'm ashamed to say that when my day didn't follow the movie I'd produced in my head…I sulked.
I allowed a worldly, flashy, and admittedly shallow, version of romance to poison my heart for a few years (years of tight finances and very young children) and may have hurt my husband deeply in the process. Eventually, after praying (a lot!) and struggling internally, I found myself reflecting on the basics of that first married Valentine's Day together. A simple, thoughtful gesture of care for the one you love.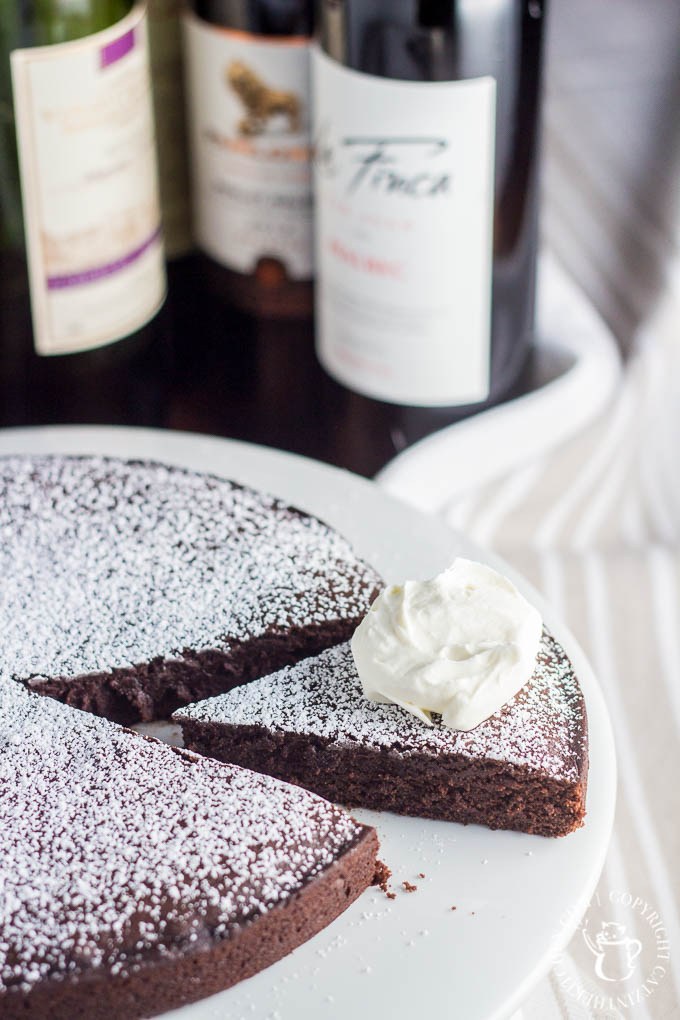 "Love is patient, love is kind. It does not envy, it does not boast, it is not proud." 1 Corinthians 13:4
This post may contain affiliate links through which Club31Women might get a small compensation – with no additional cost to you.  See my disclosure policy here.
Make Valentine's Day Special!
Every Valentine's Day, we make a point of setting aside one night as a family where we enjoy an especially "fancy" dinner. For example, last year, Josh made Bœuf Bourguignon with a cheese plate as an appetizer. Sometimes we play games or watch an appropriate romantic movie with the kids – we really like The Hundred-Foot Journey or Leap Year.
As a treat, I even make a special dessert, like this chocolate red wine cake! I can't even begin to tell you how good it is, not to mention how simple it is to prepare. It's a one layer chocolate cake that I like to dust lightly with powdered sugar for a little bit of extra sweetness and top each slice of cake with a dollop of mascarpone topping (of course!). But…if you can't find mascarpone in your store, don't worry, just top it with some whipped cream or vanilla ice cream instead.
If you're feeding the cake to little ones, don't worry about the alcohol content in the cake – that all cooks out during the baking process and you're left with the beautiful flavor of the wine instead. Of course, if the kids don't like the cake, hey, more for you and your valentine! Let the kids enjoy the ice cream (topped with sprinkles, of course)!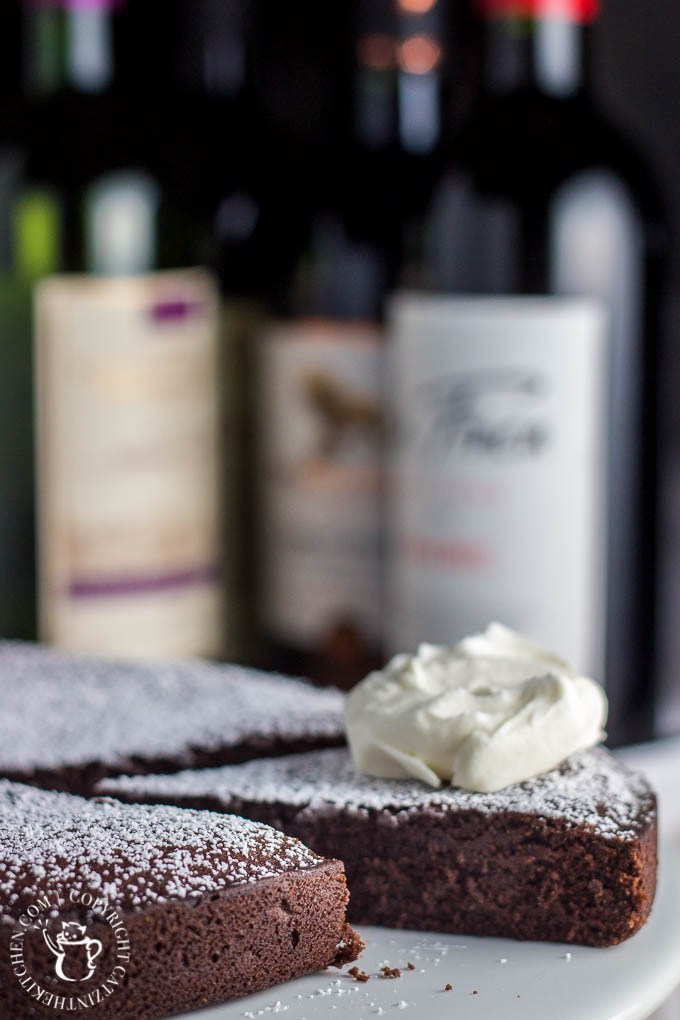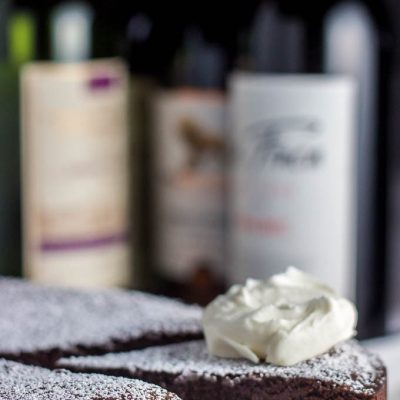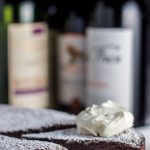 Chocolate Red Wine Cake
Need a dessert that's easy, yet complex, not too sweet, but totally addictive? This Chocolate Red Wine Cake is for you...
Ingredients
For the Cake
6

tbsp

unsalted butter

, room temperature

3/4

cup

packed brown sugar

1/4

cup

granulated sugar

1

large egg + 1 yolk

3/4

cup

red wine

, any kind you like ( I used a Cabernet Sauvignon)

1

tsp

vanilla extract

1

cup

+ 1 tbsp all-purpose flour

1/2

cup

Dutch cocoa powder

1/8

tsp

baking soda

1/2

tsp

baking powder

1/2

tsp

salt

1/4

tsp

ground cinnamon
For the Topping
1/2

cup

mascarpone cheese

1/2

cup

heavy cream

2

tbsp

granulated sugar

1/4

tsp

vanilla extract
Instructions
Pre-heat oven to 325* degrees. Line a 9-inch cake pan with parchment paper and spray the sides and bottom with non-stick cooking spray. Set aside.

In a large bowl with the paddle attachment (electric mixer works too) cream the butter until smooth. Add the sugars and beat for about 3 minutes or until fluffy. Add the egg and yolk and beat well. Pour in the red wine and vanilla extract and carefully blend on a low speed at first so the red wine doesn't splatter and stain your clothes. Then adjust the speed until mixed. Don't worry, this mixture will look odd an uneven. It's supposed too.

Sift the flour, baking soda, baking powder, salt, and cinnamon over the red wine mixture and mix until it's about 3/4 of the way combined. Then fold the batter the rest of the way.

Spread batter into prepared cake pan and bake for 25-30 minutes or until toothpick comes out clean. (The top of the cake will be shiny and smooth.) Cool in pan for 10 minutes on a rack and then flip the cake out of the pan and allow to cool completely.

For the topping, whip ( I used a whisk attachment) the cheese, cream, sugar, and vanilla extract together until slightly stiff peaks form. Dollop the topping on to cake slices. Cover and store remaining topping in the fridge.
Original Recipe sourced from Smitten Kitchen
Blessings,
Chels, Catz in the Kitchen
Save