Why You'll Love These Excellent Books for Your Older Teen Girl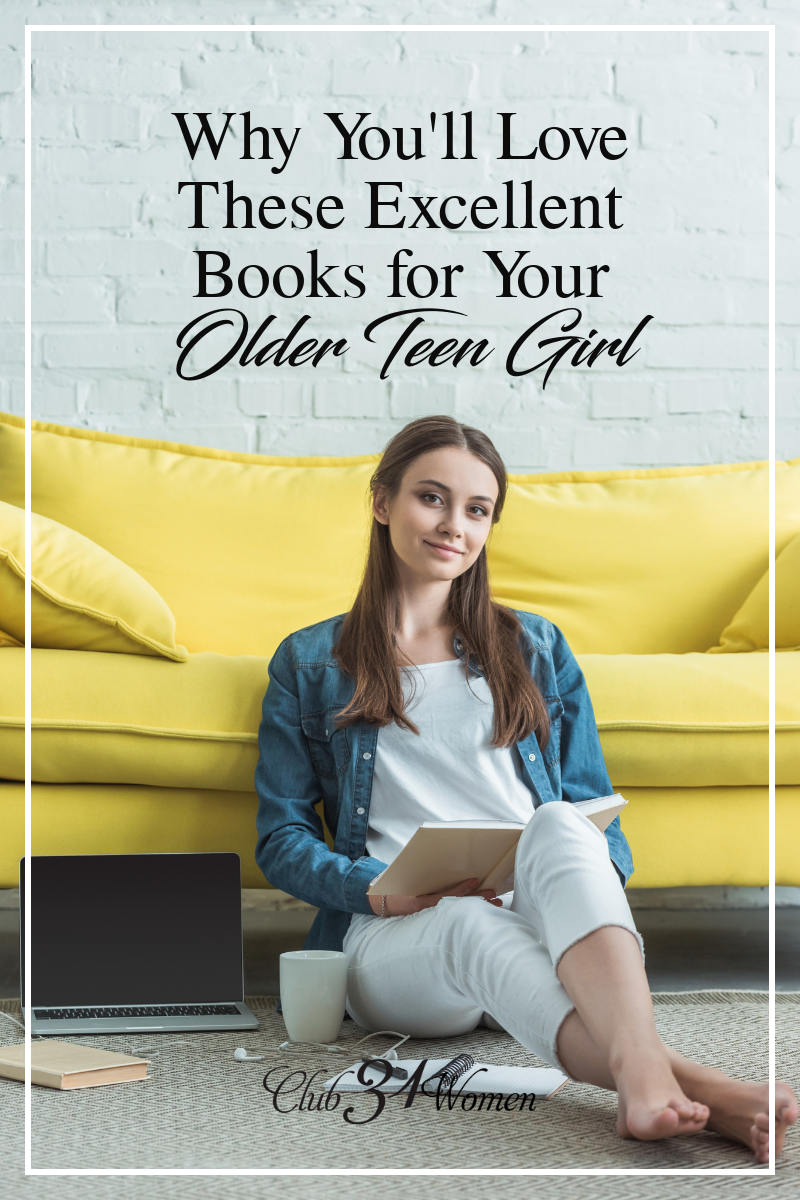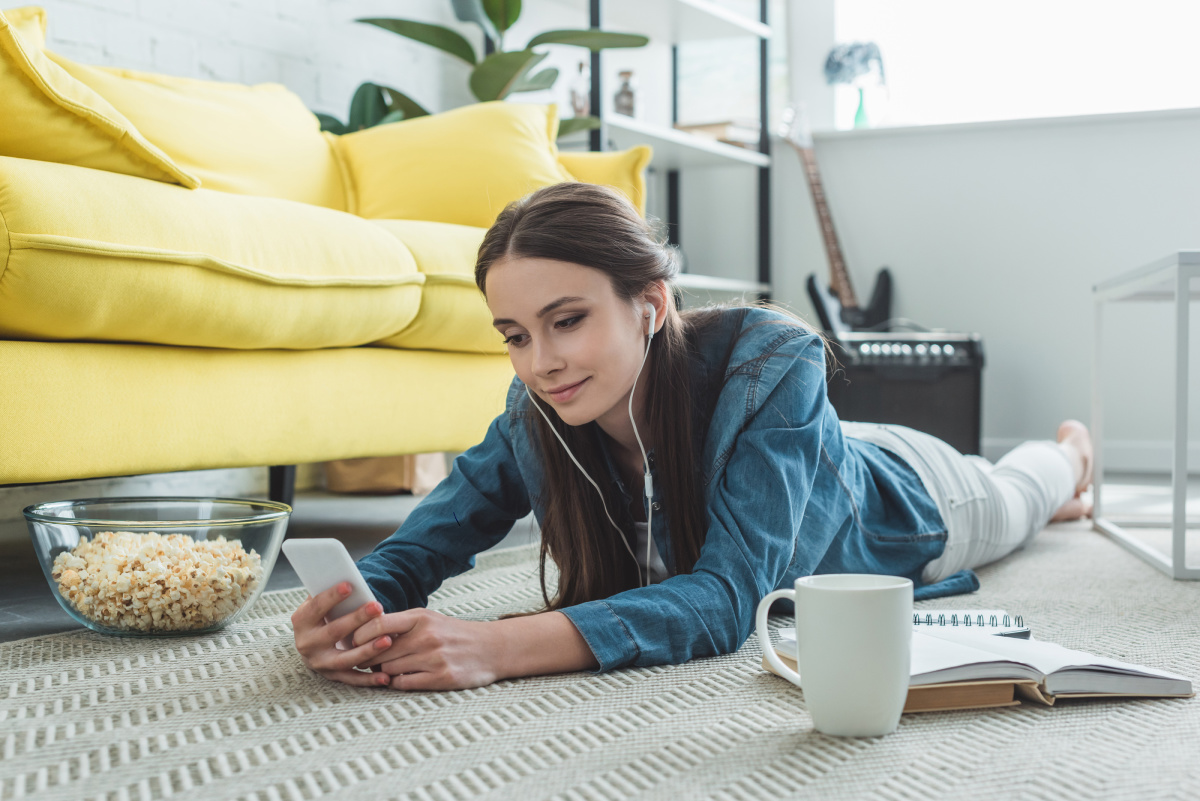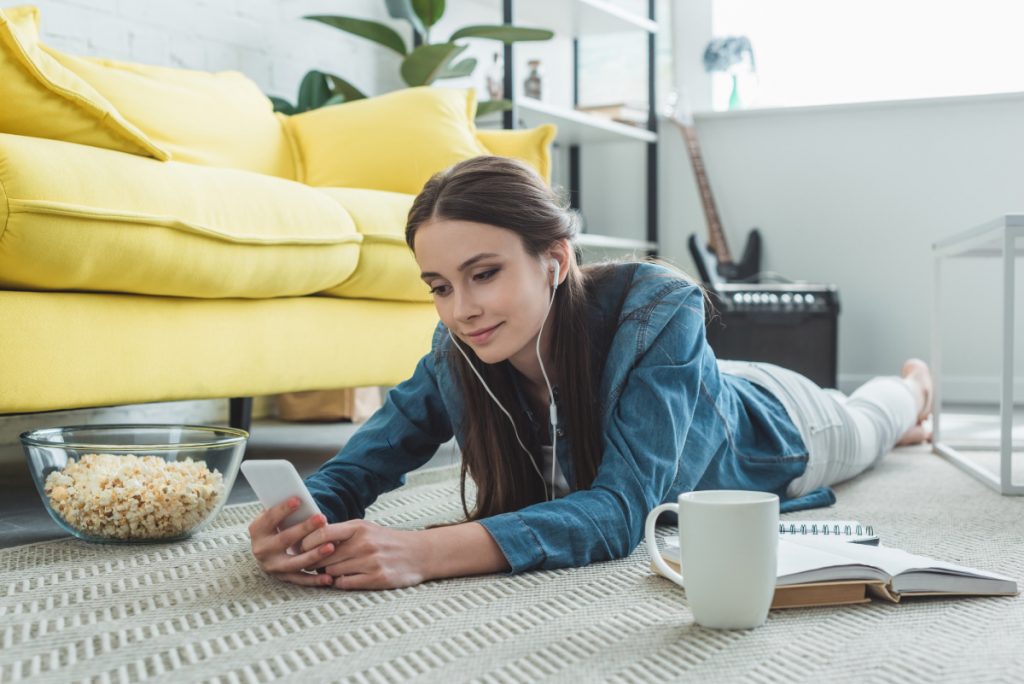 They took away my book privileges for a day. It was the worst punishment in the history of the world.
Sure, the punishment may have fit the crime. But I wasn't reading under the covers late at night with a flashlight because I wanted my books to be taken away! There just weren't enough hours in a day to read.
For a girl who never felt any amount of reading time was sufficient, there were hardly enough books to keep me satisfied. Thank goodness for our small town's library, an older cousin who also read voraciously, and favorite authors who wrote profusely. Every time I discovered another favorite author, I'd eagerly anticipate getting my hands on each and every one of their books.
My favorite authors now number at least thirty or forty, but when one has read thousands of books that's probably excusable! I can't quite describe the qualifications for being one of my favorite authors, but it certainly includes writing books that encourage without being preachy, creating characters to whom I wish to never say goodbye, and the inclusion of unanticipated or adventurous happenings. And of course, a favorite author must have written multiple books that "hit the spot" for me!
If you have an older daughter who reads every possible second, I'd recommend the following titles as excellent choices to add to her reading list. They are books that are calling out to be read and reread. And maybe in these favorite selections of my own, your teen reader (or you!), will find a new favorite author, thus unlocking a plethora of other fabulous reads.
This post may contain affiliate links through which Club31Women might get a small compensation – with no additional cost to you.  See my disclosure policy here.
Fun Reads for the Older Teen Girl
(I'd recommend these books for older/more mature teens as most of them have content that would be inappropriate for a young teen or tween. Others are simply more at an older teen's interest level.)

The Inheritance by Louisa May Alcott (one of my favorite authors)
For years orphan Edith has served as a governess to Amy, who considers her a friend. But the jealousy of Amy's cousin, Lady Ida, is made worse when Lord Percy shows an interest in Edith, and the situation climaxes when money is stolen from Amy's mother.

A Brother Beloved by Francena Arnold (one of my favorite authors)
Joyce's brother, Gene, is badly troubled from a terrible year of captivity, but when Joyce and Gene end up on their family's old homestead Gene begins to come out of his shell. Then Matt, "the twin," enters the picture, and Joyce and Gene are introduced to a wildly adventurous family who loves the Lord. This book has some exciting twists and turns that makes it a real favorite!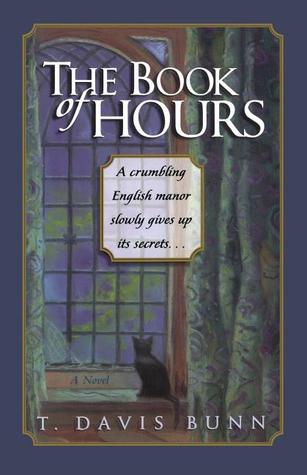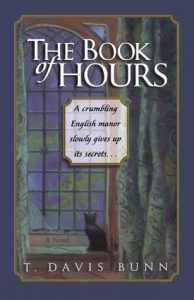 Brian inherited Castle Keep form his deceased wife's aunt, but when he finally arrives to take possession, he discovers the place is to be auctioned off the following week to pay death duties. Then a letter from Aunt Heather starts him on a treasure hunt, and Dr. Cecilia reluctantly joins his search for a solution to the sale of the estate.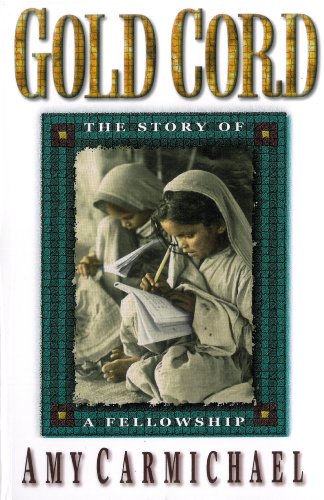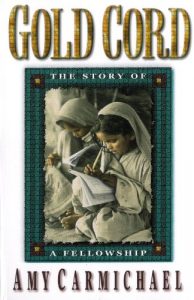 Amy writes about the many children she helped rescue from temple prostitution in India. This compelling true story is one that clearly shows how God led her to start Dohnavur Fellowship, which would be a safe haven for children who otherwise would live a horrendous life. (Please note that because these children were rescued from temple prostitution, there is reference to that life. However, Amy does not go into detail.)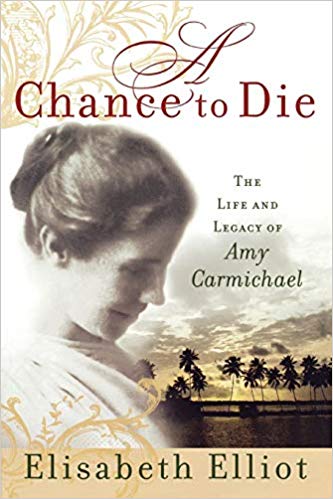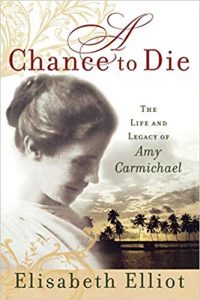 This biography is a truly inspiring story of Amy Carmichael, who loved God and risked much to follow Him. Her years spent in India (see Gold Cord by Amy Carmichael) are an incredible testimony of how God can use us to make a difference in the lives of others. (Please see the warning for Gold Cord & keep that in mind for this book, too.)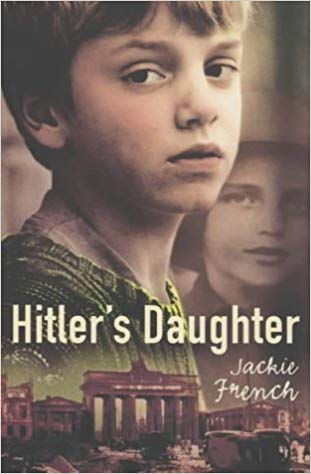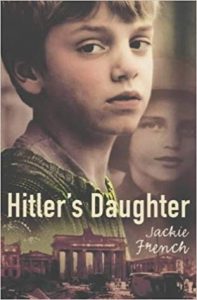 Anna often tells her friends made-up stories, and this time her story is about Hitler's daughter. The possibility of such a daughter existing is fascinating and troubling to Mark, as he battles with the idea of how he would react if his parents were doing terrible things such as Hitler did.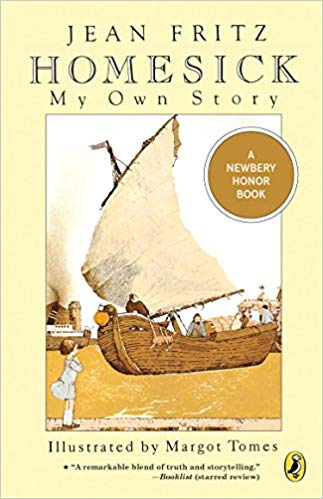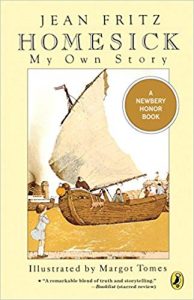 Jean Fritz spent the first nine years of her life in China, where her father was the director of the YMCA. Those years were exciting and challenging, as she dealt with feelings of "this is not home" mixed in with the adventures of walking to the forbidden Mud Flats, teaching Lin Nai-Nai English, and the changes the revolution made in her daily life. (Content Warning: it is mentioned that Jean's friend, Andrea, knows where babies come from and that when home by themselves her family walks around without any clothes on.)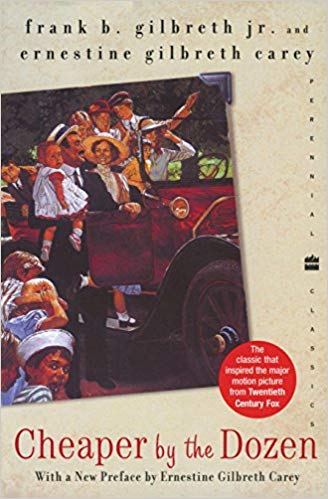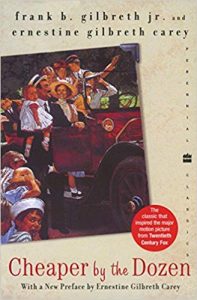 Cheaper by the Dozen by Frank B. Gilbreth, Jr. and Ernestine Gilbreth Carey
The escapades of the twelve Gilbreth children and their parents are vastly entertaining, whether Dad's enthusiasm for his children skipping grades in school or a visit to the very proper grandparents. (Content Warning: one story is told of a birth control advocate approaching Mother asking her to represent their movement, at which point the story quickly becomes a joke on the advocate herself. Another chapter shares how a high school fellow decided to spy on Ernestine in her bedroom but doesn't see "anything" before being caught by the Gilbreth gang.)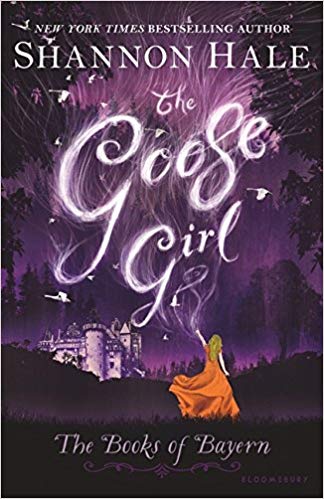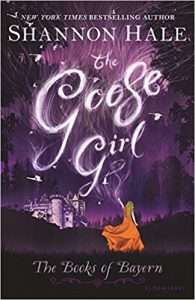 After her brother is named as the next ruler, the displaced Crown Princess Anidori-Kiladra is sent to neighboring Bayern to marry the prince. But when Ani's lady-in-waiting turns traitor, Ani hides as a goose girl while trying to decide on her next steps. (Content Warning: twice a legend is referenced where soldiers were running from a battle, and their wives lifted up their shirts to "show them what they had to lose" if they were defeated. The situation is not dwelt on, but please be aware of this.)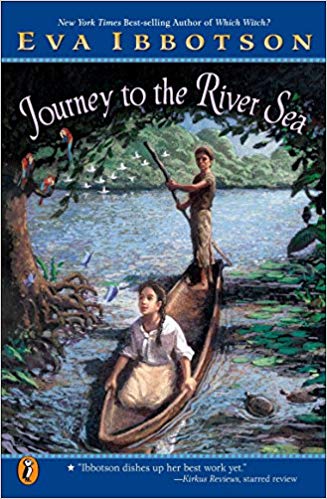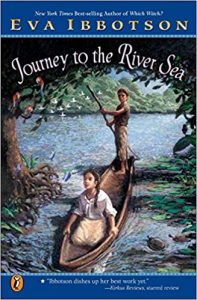 Orphan girl Maia is sent to Brazil to live with distant relatives she's never met. Her adventures on the Amazon river amidst the plethora of interesting and horrid people she meets are full of danger.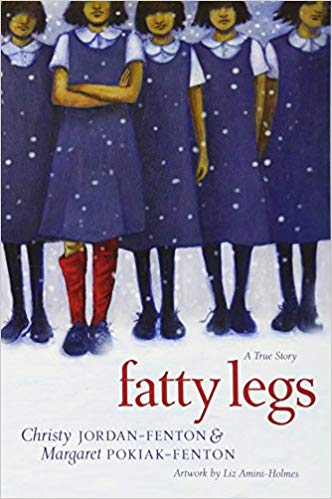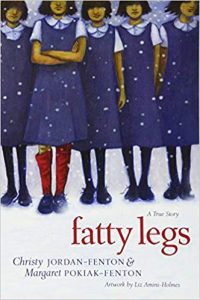 Fatty Legs by Christy Jordan-Fenton & Margaret Pokiak-Fenton
This is a true story of a young Inuit girl who moved to a boarding school run by nuns. Despite cruelty and extreme hard work, Margaret manages to learn to read and triumph over her tormentors.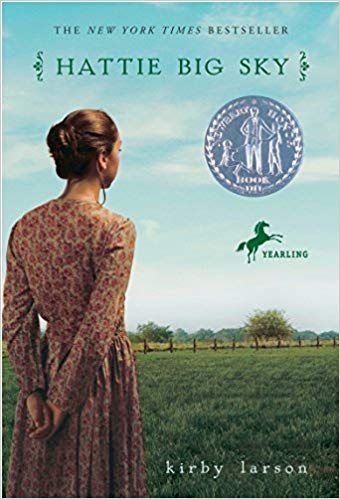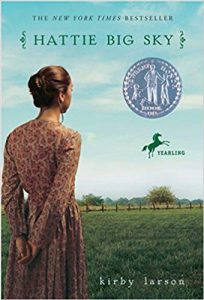 After years of living in various relatives' homes, Hattie relocates to prove up on her deceased uncle's Montana claim. Hattie must deal with uncooperative animals, prejudice against her German neighbor friends, and the seeming impossibility of making the needed payments on the claim.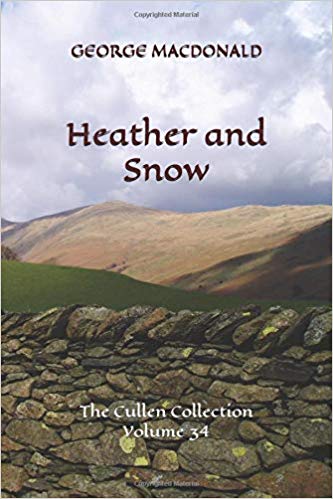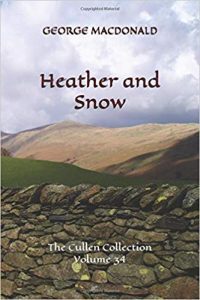 Heather and Snow by George MacDonald edited by Michael Phillips
Kirsty's deep bond with her mentally challenged brother provides a stark contrast to her friendship with the local laird; as her brother trusts "the bonny man" (Jesus Christ), while the laird is only out to please himself. With her simple, but wise manner Kirsty rebukes, advises, and encourages the laird to lose his selfishness and see others how God sees them. George MacDonald writes with such richness, and there are so many truths herein to ponder! (Heather and Snow was also published as The Peasant Girl's Dream.)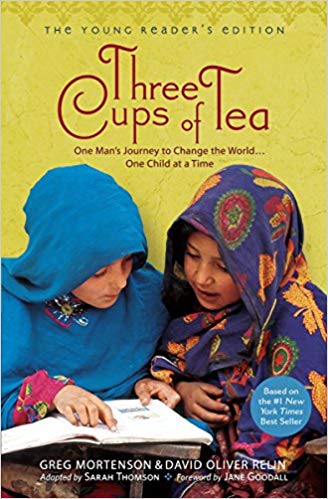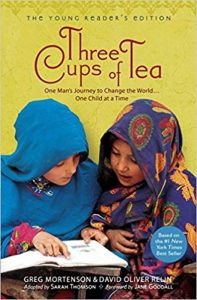 Three Cups of Tea (Young Reader's Edition) by Greg Mortenson & David Oliver Relin
While striving to climb a Pakistani mountain, Greg Mortenson spent time in a remote village and decided to build them a school. The cross-cultural interactions and learning that take place make this a fascinating read. (Content Warning: Greg learns about the religion that the local Pakistanis follow, which is not biblically based.)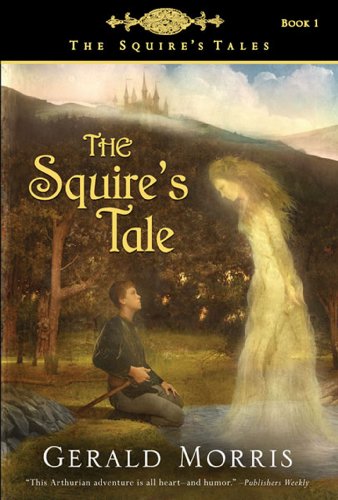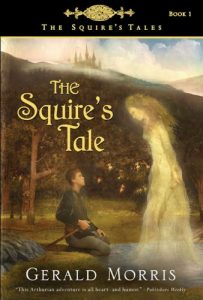 Orphaned Terence becomes Gawain's squire, as they experience the typical adventures of those who follow King Arthur, including damsels in distress and enemies out to destroy all good. This book (and the rest of the series) is full of humor, making it not just any book about King Arthur and his knights. (Content Warning: magic and sorcery.)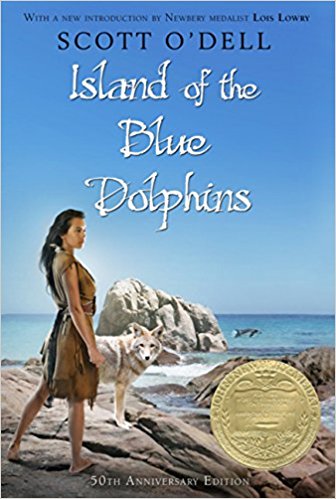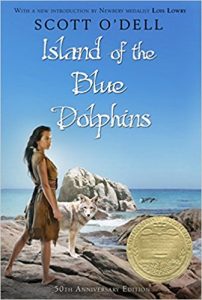 After she is left alone on the Island of the Blue Dolphins, Karana must work hard to survive. Her constant struggles against the wild dogs take a strange turn when she adopts the wounded Rontu. Amidst the busyness of keeping herself fed, Karana wonders if she'll ever be rescued from the island.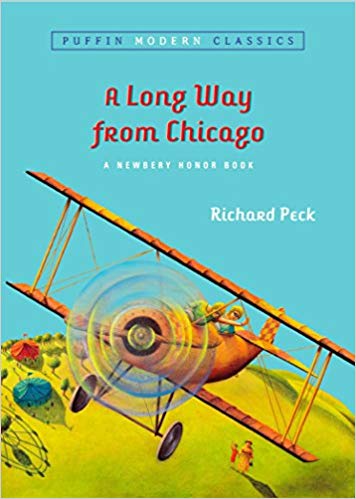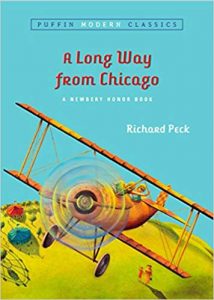 Each summer Joey & Mary Alice spend time with Grandma Dowdel, discovering the many differences between life in Chicago and life on the farm. Grandma Dowdel is not your typical model grandma, and takes pride in outsmarting her neighbors as well as the local authorities.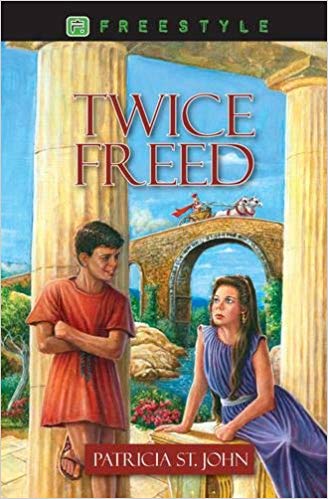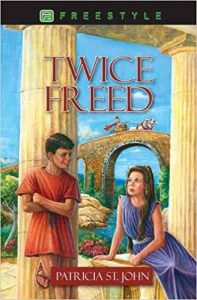 Twice Freed by Patricia St. John (one of my favorite authors)
This is the fictionalized account of Onesimus, the runaway slave who is referenced in Philemon. Onesimus' friendship with the rich Eirene, his service to Philemon's son, and his obstinate refusal to turn to Christ even when those around him are following Jesus all play an important piece in this story.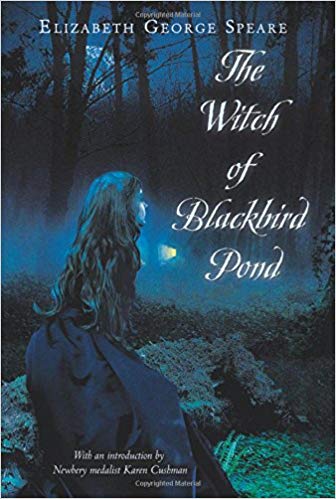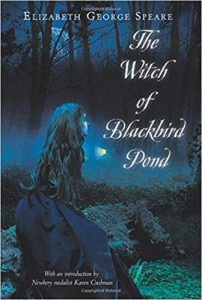 Witch of Blackbird Pond by Elizabeth George Speare (one of my favorite authors)
Upon her move to Connecticut Colony, Kit is faced with the strictness and extreme prejudices of many in the community. Her friendship with an old woman called a witch thrusts Kit straight into the hysteria which caused the Salem Witch Trials.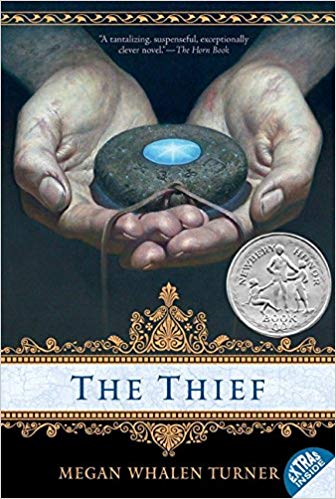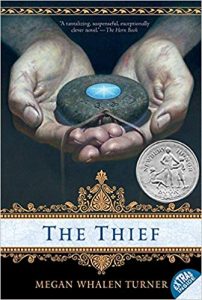 The Thief by Megan Whalen Turner
Three Kingdoms, a queen's thief who brags he can steal anything, and the legendary Hamaithes's Gift (hidden deep in a temple guarded by a river) start off this first book in Turner's Queen's Thief series. Megan Whalen Turner keeps you guessing throughout the story as to what Gen's real motives might be. (Content Warning: magic.)
Are any of these books ones you have also enjoyed? What favorite books or authors are missing from this list?
Off to the library,
Jennifer Church
Here at Club31Women, we recognize that not everyone has the same taste or point of view on books, music, or movies, but we offer these short reviews for your consideration. Our hope is that you will find something new and wonderful on this list of recommended resources!
~ Club31Women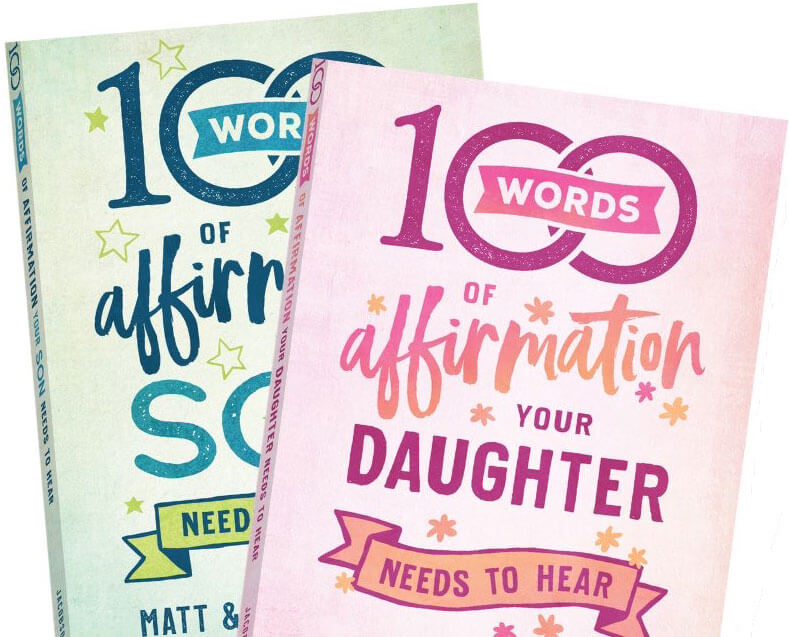 100 Words of Affirmation Your Son/Daughter Needs to Hear
Matt and Lisa Jacobson want you to discover the powerful ways you can build your children up in love with the beautiful words you choose to say every day–words that every son and daughter needs to hear.
These affirmation books offer you one hundred phrases to say to your son or daughter – along with short, personal stories and examples – that deeply encourage, affirm, and inspire.
So start speaking a kind and beautiful word into their lives daily and watch your children–and your relationship with them–transform before your eyes.