Freezer Friendly Dinners for those Postpartum Days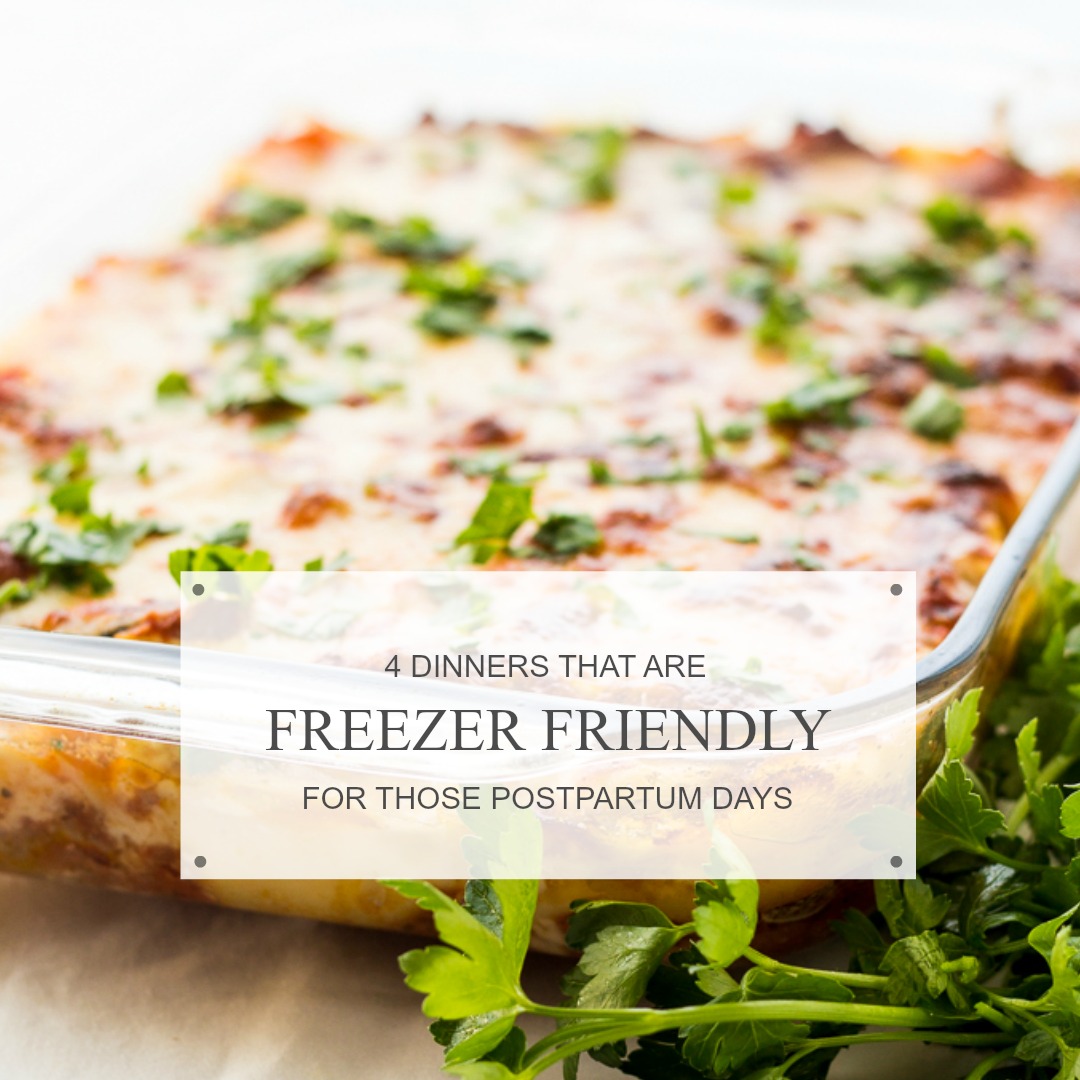 Having a baby will leave you zapped for energy. But a little meal planning can go a long way during those postpartum days.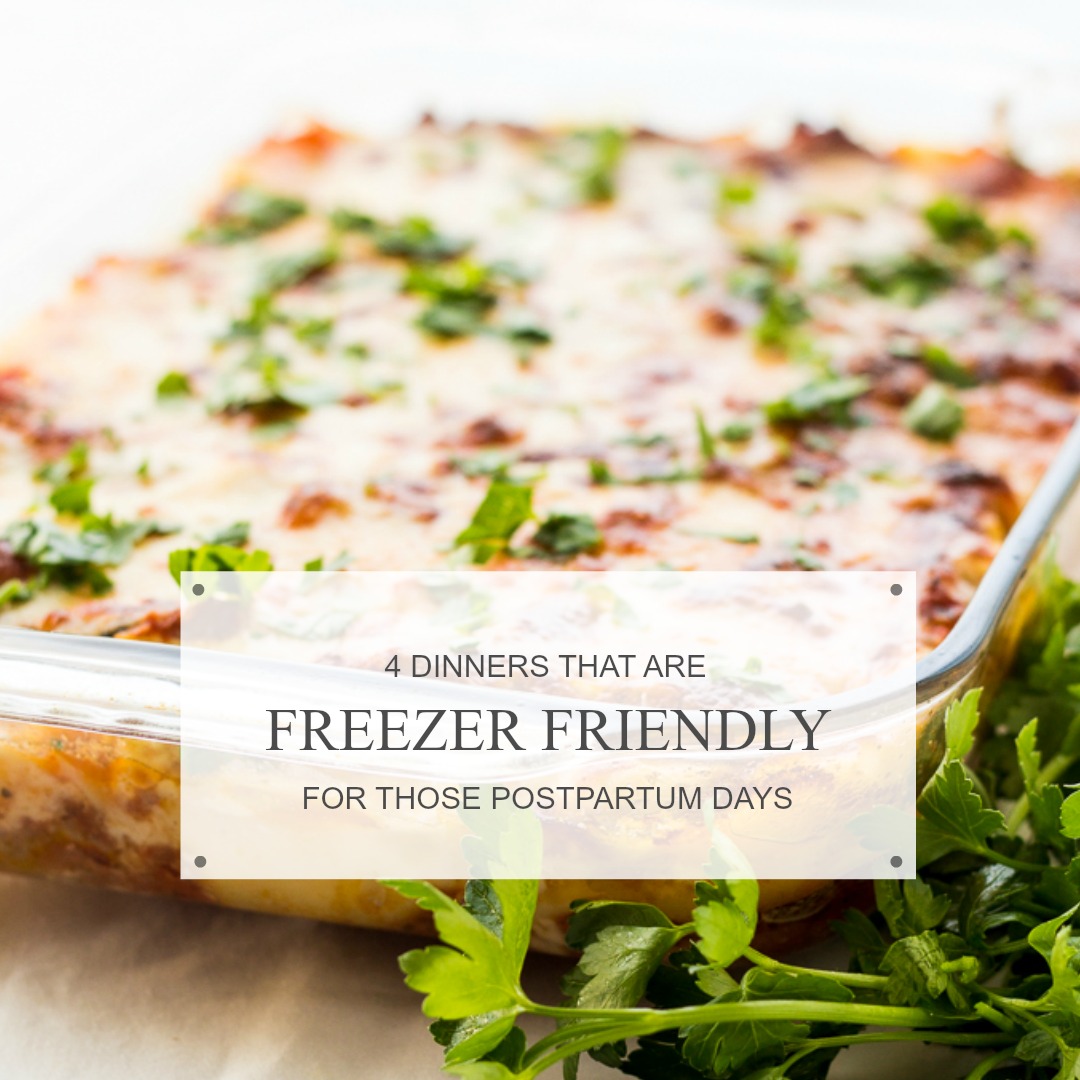 I'm eagerly anticipating the birth of our fourth child in just a few short weeks, and as with many highly anticipated things, there's lots of careful planning (i.e. nesting!) and organization. For some, this is a dreaded countdown swathed in anxiety of the ever-mounting to-do list. But for list-loving people like me, this is my happy place. I make my list, I check it twice, and then I started crossing things off as I complete each task with that matchless feeling of satisfaction and relief.
Maybe you can relate? If not, don't worry – this post is for list and non-list people!
Be Prepared
I think it's easy for us moms to figure out what we need for baby's arrival. If this isn't our first pregnancy rodeo, we may be a bit more prepared, having hung onto past baby possessions like swaddling blankets, strollers, cribs, and clothes. But if you're a new parent, the list of things that baby needs can seem overwhelming. Where do I start?
There are just so many things to think about, prepare, assemble, and acquire a stock of (ahem, diapers!) that we can forget about the postpartum phase of motherhood, which in my opinion can be harder than the pregnancy and even delivery itself. Especially if you are a new mom!
In my own personal experience, postpartum is harder because while I know that my pregnancy will last for a certain amount of time, and I know labor and delivery will be (relatively) brief, whether that's a mere few hours or a few days (yikes!)…postpartum, well, it sticks around for quite some time. It's not just the new body and recovery we have to get used to, but also there is the hormonal aspect that can often lead us into a spiritual battle we hadn't thought of or prepared for.
Don't Get Discouraged
We can be so vulnerable after a new baby is born – dealing with sleep deprivation, hormones, nursing issues, and a body that's been through its own personal battle and needs to heal and rest. I find that it's during these times specifically that I feel the most alone, helpless, and weak – often regardless of all the help and support I actually have around me.
And that is when Satan is going to strike the hardest!
1 Peter 5:8 says,
"Be on the alert. Your adversary, the devil, prowls around like a roaring lion, seeking someone to devour."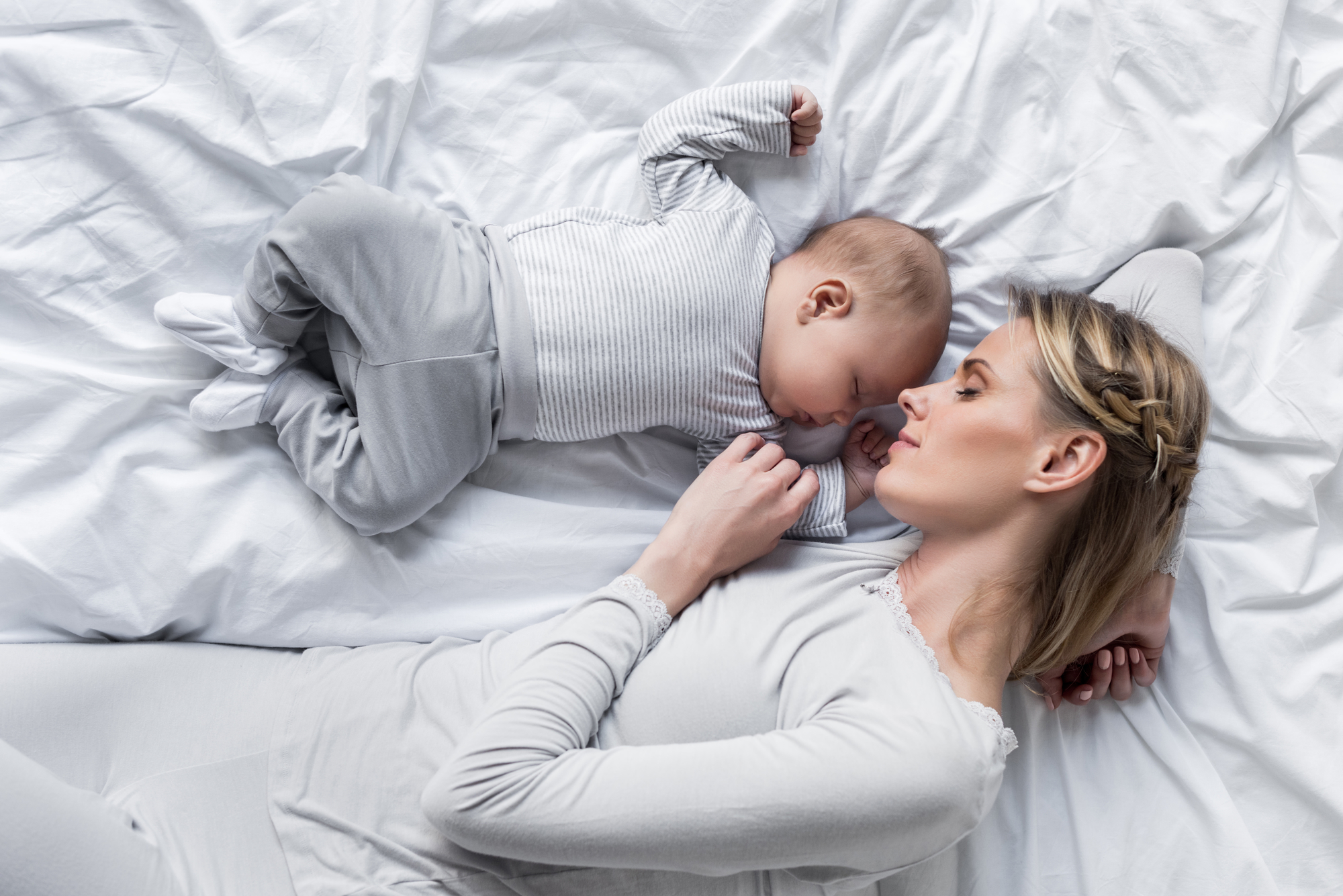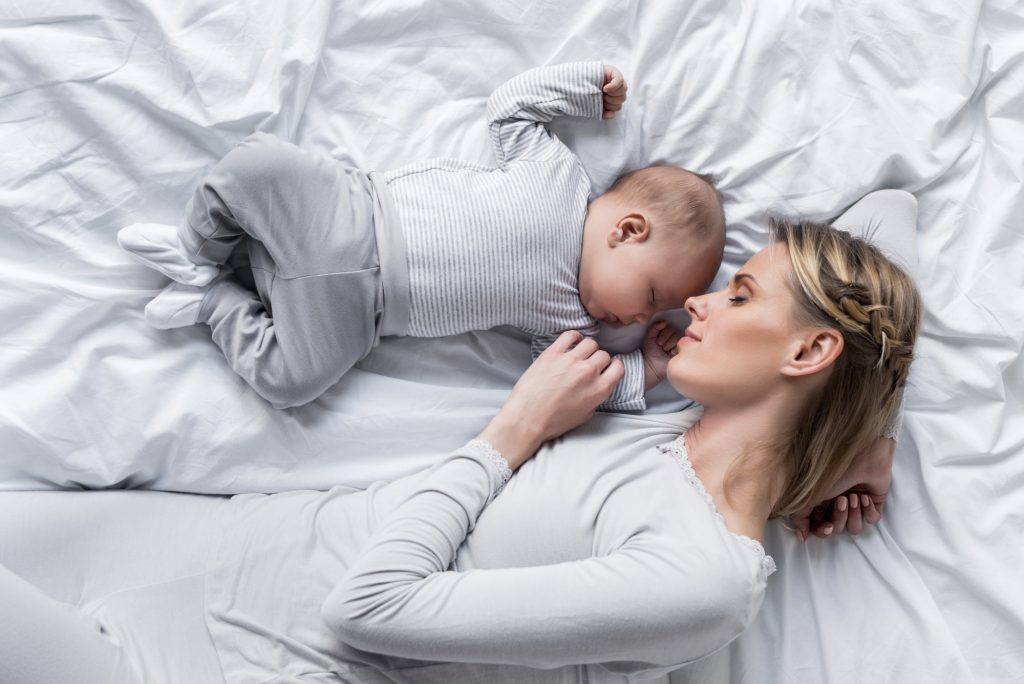 This is exactly when we need support and help from fellow believers, to pray for us and help us out. One way we can "be on alert" is by being prepared. For moms at home, I know from experience that one of the things that I don't even want to think about for the first few weeks is how I'm going to get dinner on the table. It is especially helpful if you've got a church family that will bring some meals for a week or two. At our church, a sign-up sheet goes around to bring meals every other night for two weeks.
Meal Ministry
If you're church doesn't have something like a meal ministry, maybe (if you aren't the expectant mom!) this would be a great ministry for you to reach out and organize – I'll bet that new mom would be grateful!
Even though my church does have this meal ministry, I'm still going to prepare a lot of meals for my own family. Actually, I'm going to enlist my family to help me, because I think for any mom who has experienced the aches and pains of the third trimester, you know how standing for too long, especially in the kitchen where your bump gets in the way of seeing where you're going and aligning properly with the kitchen counters, can sap your energy and just wipe you out. This is a great opportunity for your older kids (and husband!) to help serve you.
Here are Four Freezer Friendly Dinners to help you prepare for baby's arrival:
For more ideas, make sure you are following my freezer friendly board on Pinterest!
With dinner out of the way, you'll have more time for you, for your family, for your recovery, for your baby, and to fix your eyes on Jesus, stay in the Word, and pray, God-willing with the support and fellowship of other believers!
"Submit therefore to God. Resist the devil and he will flee from you." James 4:7
Blessings,
Chels, Catz in the Kitchen
Save
Save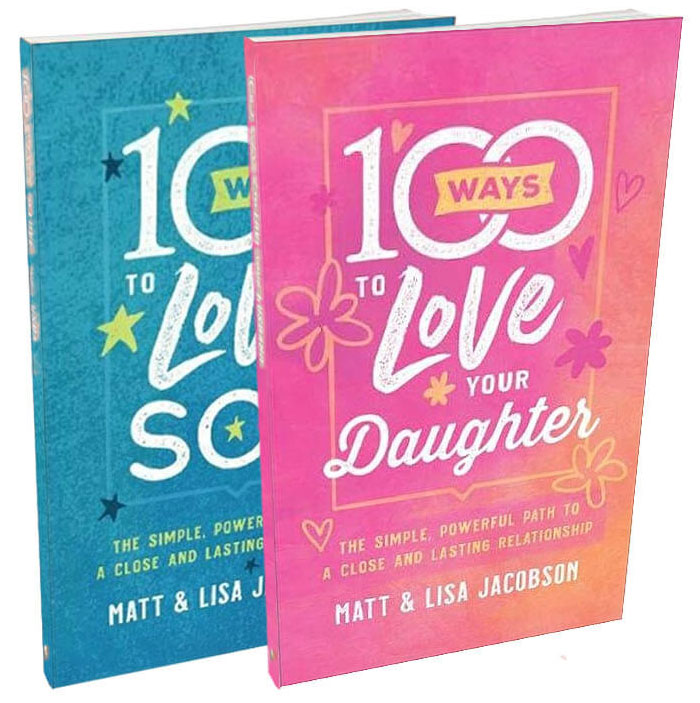 100 Ways to Love to Your Son/Daughter
You love your son and daughter–but that doesn't mean you always know the most effective ways to show that love, ways that will connect with their hearts, and stick with them no matter what life throws their way.
These practical books by the authors of 100 Ways to Love Your Wife and 100 Ways to Love Your Husband give you 100 specific, actionable ideas you can implement to show love to your children, no matter what age they are.
The best part? The short, bite-sized readings make it easy to start right now!