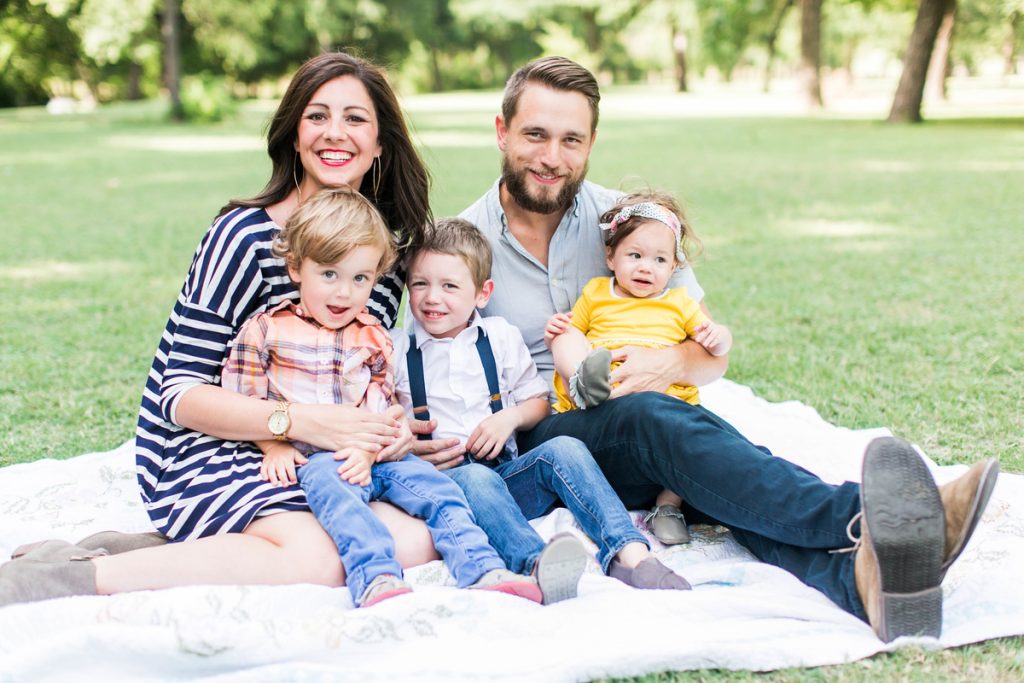 Looking back now, I realize it was a turning point.
A  significant one.
I suppose that's why the scene remains so clear in my mind.
I can still see my husband standing up in front of our church group and announcing this rather personal news.
We were part of a large adult Sunday School class – maybe 100 people or so – and he was our teacher.
But instead of opening our Bibles to I Samuel  Chapter 3 or whatever it was, he began talking to them, as if they were some of his closest friends.
And he said something like this,
We have had a radical change in our home.  And I'm so excited about it that I just want to share it with everyone here.
He immediately had everybody's attention and they leaned a little closer in their seats.
He continued, "My wife has made some changes in our family, and it's made such a difference that I can hardly describe what it means to me.  Our home is more peaceful, and she's happier, and the kids are too. I have to tell you…I love coming home to this."
He went on to explain that I had read an article and – whatever it was that I'd read  – had turned our home upside down.   For the better.
I blushed deeply and squirmed a bit as nearly 100 people turned around and stared at me.
I wasn't so much embarrassed, as surprised, at what he was saying.
I had no idea.  No inkling that it would have such an impact on him and our home.
But apparently, it did.
Because, although normally a private man, there he was shouting it out to the world.
We had experienced a radical change.
And mostly due to this one article.
Who would've thought?
I'm sure the author never dreamed it would make such a difference.  She probably second-guessed herself and wondered if it was "too basic" or "too long" or "too detailed."
Yet it was exactly what I needed.  Desperately needed.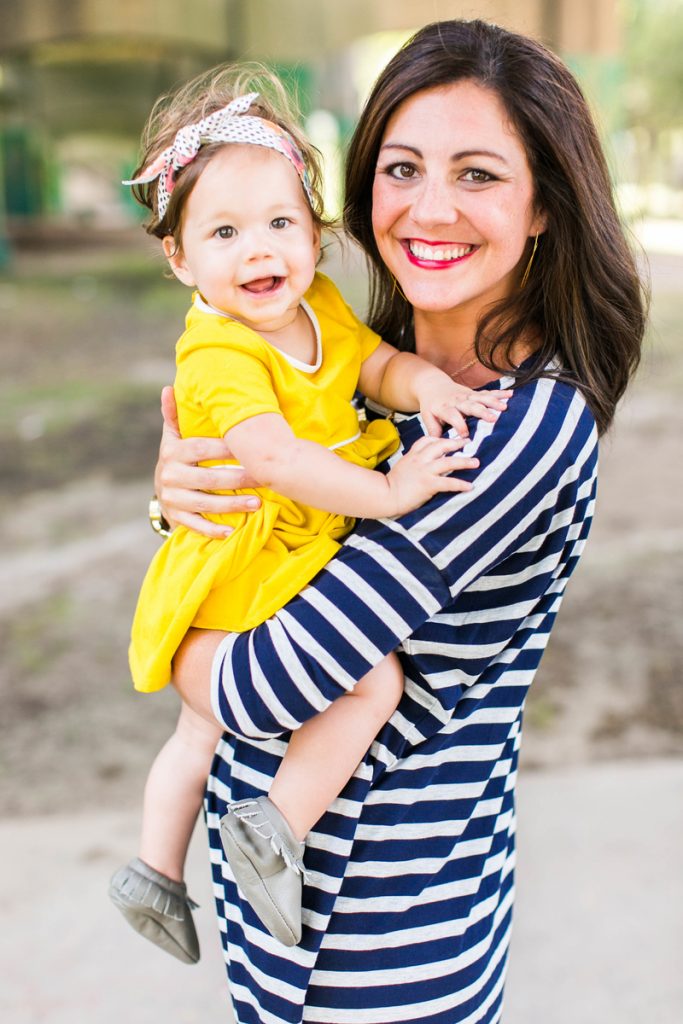 Finding Fresh Hope
I had picked up the piece because of its title: "How to Bring Joy and Order into Your Home With Children in Your House" and with three kids (ages 3 and under)  boy! I could use all the help I could get.
The truth was that I was floundering. Overwhelmed. In over my head.
Although I'd traveled around the world and had a couple of degrees to my name, I was clueless as to how to communicate in marriage, care for children, or run a home.
And we were all paying the price for it.
So when I read the article and started implementing the wise advice from this experienced mom – everything changed.
Okay, maybe not everything.  But things that really mattered.
I now had a good plan and fresh hope.
I read that article and re-read it. I took notes and wrote out the specifics of what applied to us. I mapped out the steps and tried new stuff.  I drank that article up like a woman lost and wandering in the Sahara Desert.
Please understand, I wanted to do what was right. I wanted things to go well and meet everyone's needs.
But how can you do something "right" when you. Simply. Don't.  Know.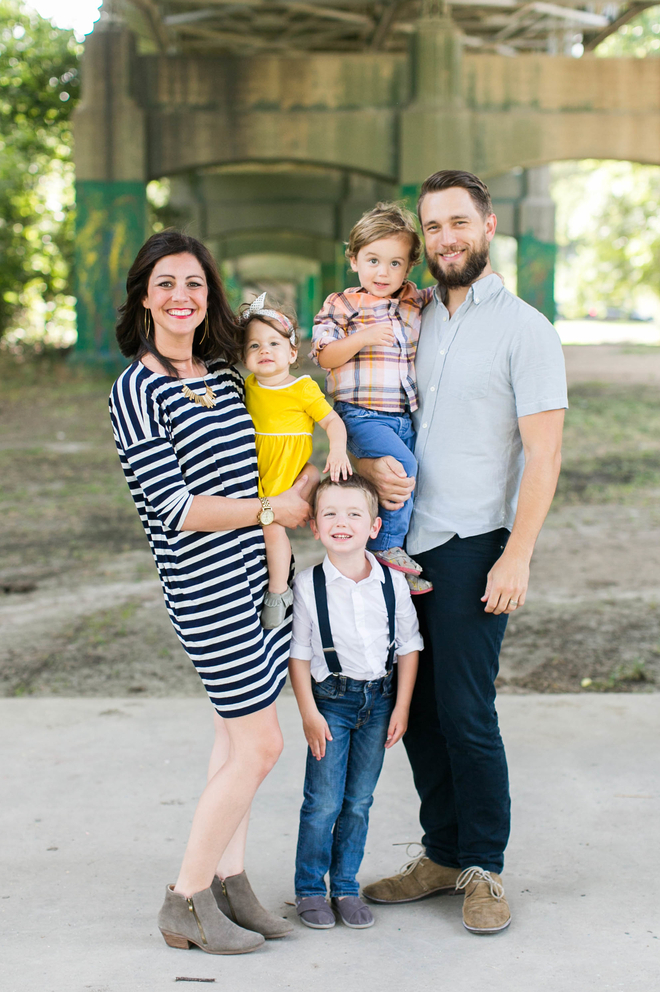 Creating A Radical Change
My husband eventually resumed the Bible class and went back to his teaching on Samuel.  When the hour was over, however, dozens of people mobbed him, asking about the article that I'd read and wondering if they could create a "radical change" in their home too.
That's when I discovered I wasn't the only one who struggled.
All that time I believed everybody else knew what they were doing and I was the only wife who didn't. Alone in my discouragement.  The one person who didn't have home-life figured out.
But I wasn't alone.
And neither are you.
And this is why I've recently teamed up with a wonderful group of women to offer practical, encouraging advice and biblical training on marriage, family,  friendship, and homemaking.
Because if you can see how one article turned our home upside down, imagine what 15 full courses could do!
Exciting, huh?
That's what I thought too. It's also why I put together a 5-part series on marriage and became part of this wonderful online academy, My Homemaking Mentor.
I encourage you to check it out and seriously consider this incredible opportunity to learn and be inspired!
Just don't be surprised if you find it leading to a radical change in your own home.
Save
Biblical Training
The idea of homemaking can feel very overwhelming. Everything from cooking meals to keeping up on laundry, cleaning the house, training our children, and even intentionally loving our husbands can seem out of reach when we don't know where to being or have the tools to help us.
Even seasoned homemakers can use help as seasons of life change, and you find yourself in unchartered territory. You go from chasing toddlers and changing diapers to chauffeuring teenagers and talking late into the night with them.
How can we keep up with it all and run the race of homemaker and wife and mother well?
*Important Note: Below I'm sharing more about this online Mentoring Academy for Homemakers – something I wish I would have had access to when I was a younger wife and mother. But if you're not in a place right now to do something like this – whether financially or just plain headspace – then that's okay too. I only want to share things that will bless you—not as "one more thing" to add to your already full plate.
My Homemaking Mentor Academy

"My Homemaking Mentor has completely turned around my home. From learning simple cleaning routines to help me manage to keep a home as a busy small business owner/work from home mom, to helping me dig deep into the Lord's Word and learning how to live intentionally and help my family to do the same this resource has been something that I have been able to reach out to time and time again.
As women, Christians and homemakers, it is sometimes so hard to manage all the "hats" that we wear, but Jami and her team has done an incredible job at being informative and reminding me that I am not alone in this!" – Ashley
How would you like to have people come alongside you who have been there, to offer you their best tips, ideas, strategies, and secrets to bringing joy, peace, and organization into your home? It can be done!
Join us as at My Homemaking Mentor Academy where we share real life experience with you — not something learned from a book, but something we've actually put into practice in our own homes.
There are 12 amazing mentors sharing practical training on homemaking through 15 video-based courses (over 50 videos).
Some of the courses included:
100 Ways to Love Your Husband by Yours Truly 🙂
Cleaning Routines and Schedules by Marci Ferrel from Thankful Homemaker
Intentional and Purposeful Life Planning by Leigh Ann Dutton from Intentional By Grace
Encouragement for Weary Moms by Jennifer Ross
Meal Planning Bootcamp by Jami Balmet
and many more!
So if you're a homemaker in need of some hands-on help, then help is here! I invite you to My Homemaking Mentor Academy.
Encouraging and Free Resources for You
We also offer lots and lots of FREE resources to help you in your homemaking here at Club31Women and you can go directly to any of these listed below:
My Top 5 Tips to Help You With Your Homemaking
Hope to see you there!! 
*I'm sorry that I no longer have the original article that so inspired me. It was over 18 years ago and from a paid subscription to a magazine (that has since discontinued). But you're welcome to follow my new series based on that article here: "How to Have a Happy Home With Small Children in the House"
**For those of you who know me, you know that I only recommend those things that I genuinely believe offer true value to you and your families. Also, I only endorse books and products that I myself use and have benefited from (See my disclosure). In addition to offering my own course, I've watched the videos from the other courses in My Homemaking Mentor and I found them to be inspiring, helpful, and practical – something I wish would have been available back then. 🙂 
{This post contains affiliate links}
Save