5 Helpful Things I Love to Have in My Kitchen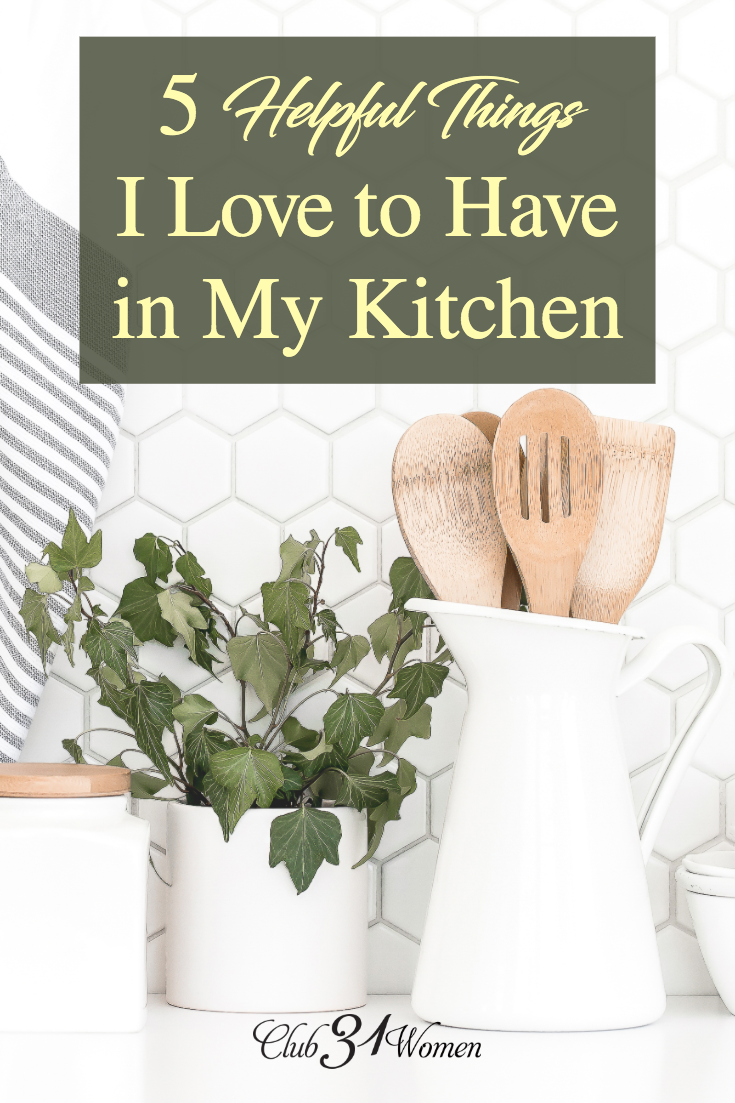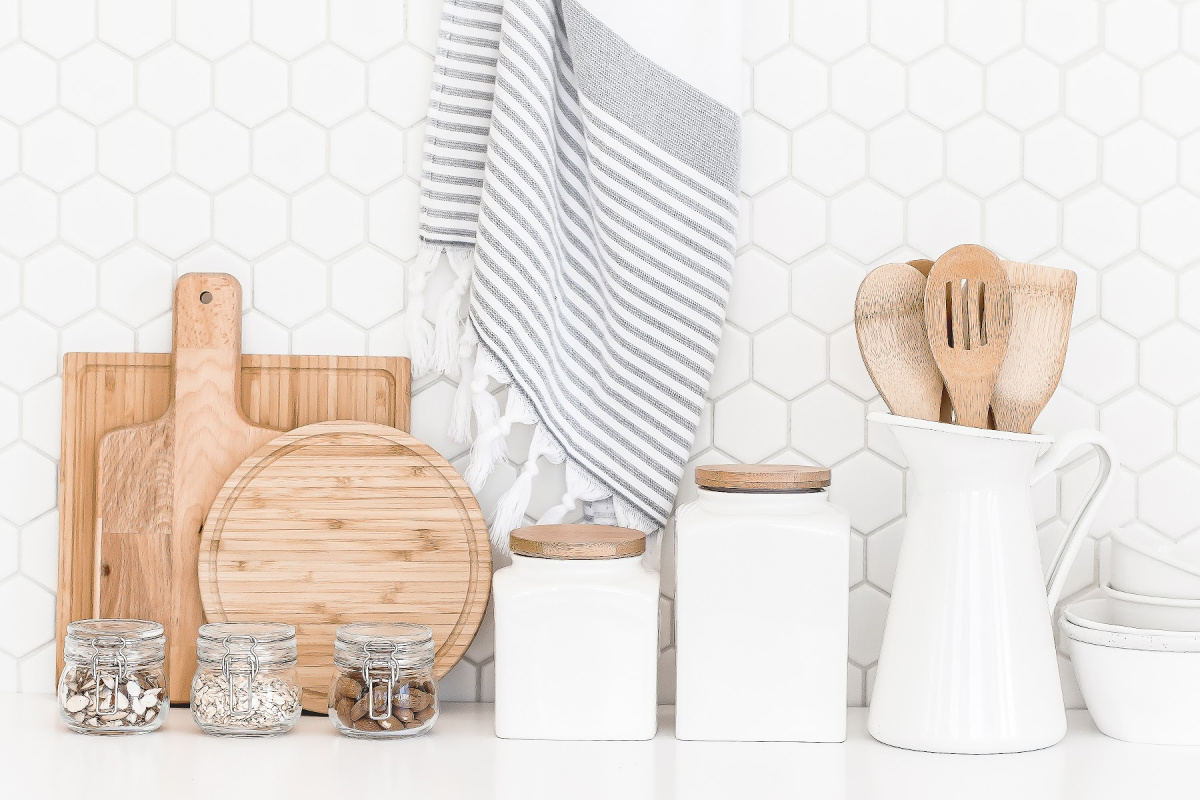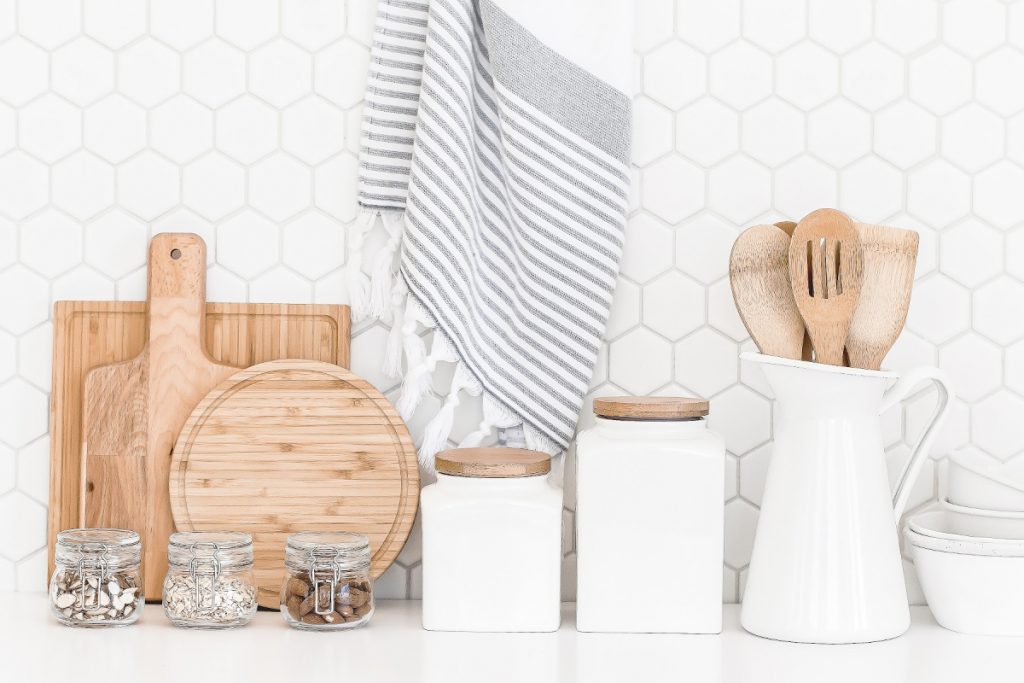 This post may contain affiliate links through which Club31Women might get a small compensation – with no additional cost to you.  See my disclosure policy here.
So what does a mother of 8 cook in her kitchen?
I get asked this question more than you might think.
And my basic answer? "A LOT of food."
But our family isn't only looking for quantity when it comes to cooking; they're rather into quality as well. They enjoy homemade meals and even pay attention to how they're presented!
Maybe it's because my husband and I are both amateur "foodies" and love creating interesting dishes in the kitchen. Not to say that we don't occasionally order takeout pizza when necessary (full disclosure 🙂 ) because we do.
But IF we have the time and opportunity…we enjoy experimenting with a new recipe or cooking up something special.
And like anyone who is somewhat serious about their craft, we like to have the right tools for the job. So we have several "helpers" in the kitchen: big things like an Instant Pot (lifesaver!), a Ninja blender (use every day), and a food processor (chopping for 10, yes please!).
But what I want to share with you today isn't the big things–it's the small tools that I can't live without. (Okay, so maybe I'd live, but you know what I mean)
5 Helpful Tools in My Kitchen
Are you ready? Here are five great gadgets that I love to have in my kitchen…
And I should add they are very affordable—all under $15!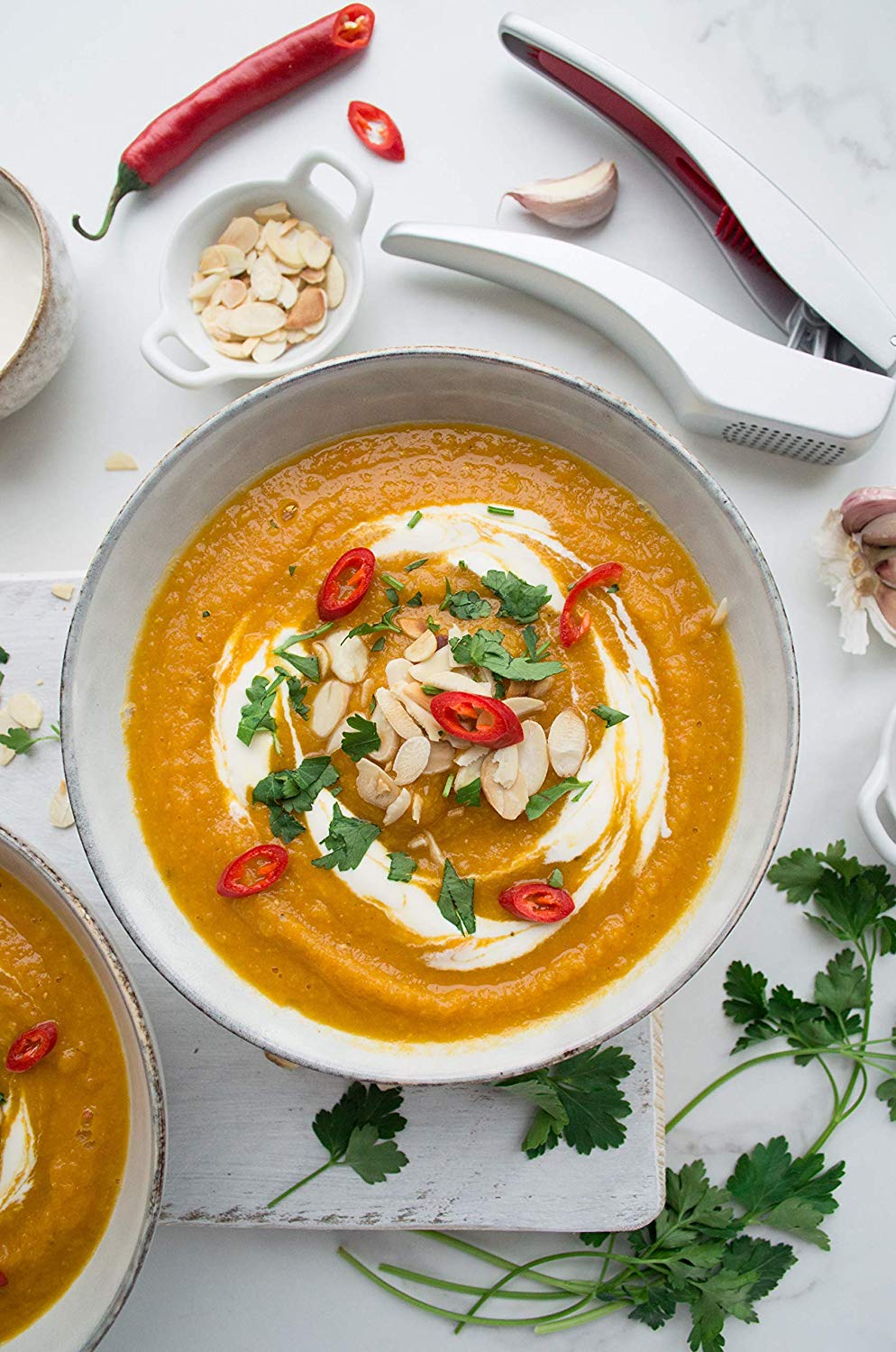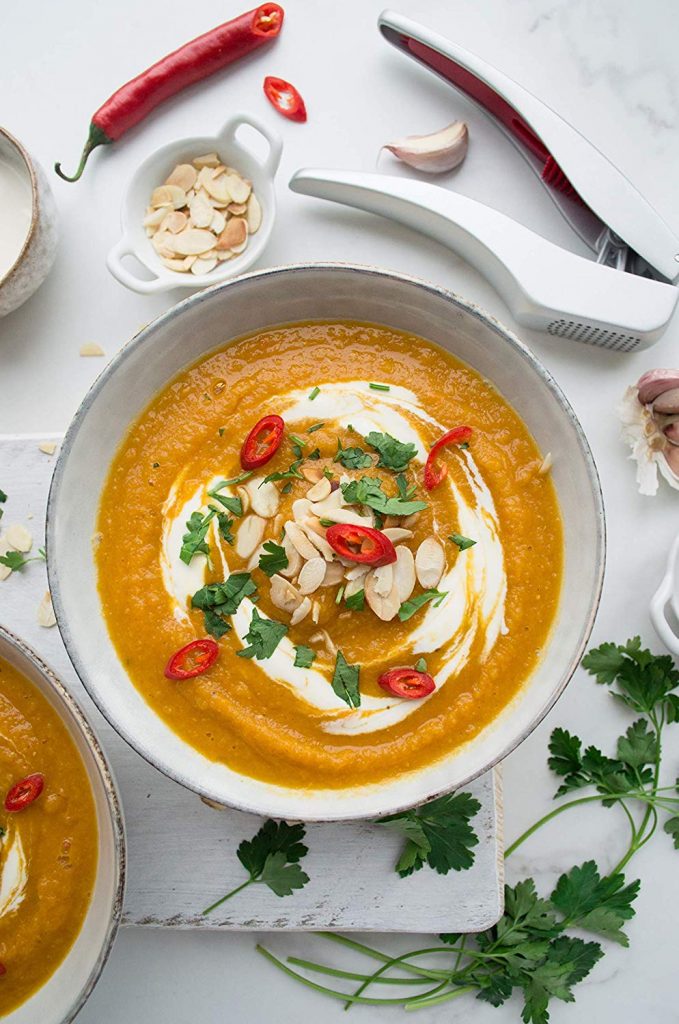 The garlic press that I still use today was a gift from my mother-in-law. I had no idea when she first gave it to me how much I'd use and appreciate this very hand tool. Yes, I have (and use) garlic salt and/or garlic granules but NOTHING beats fresh-pressed garlic. Honestly, it makes all the difference in the world!
The one she gave me is a Zyliss (like the one here, although a slightly older model) and it works as well as when she first gave it to me many years ago.
You can get this updated and highly reviewed Zyliss Garlic Press—>HERE.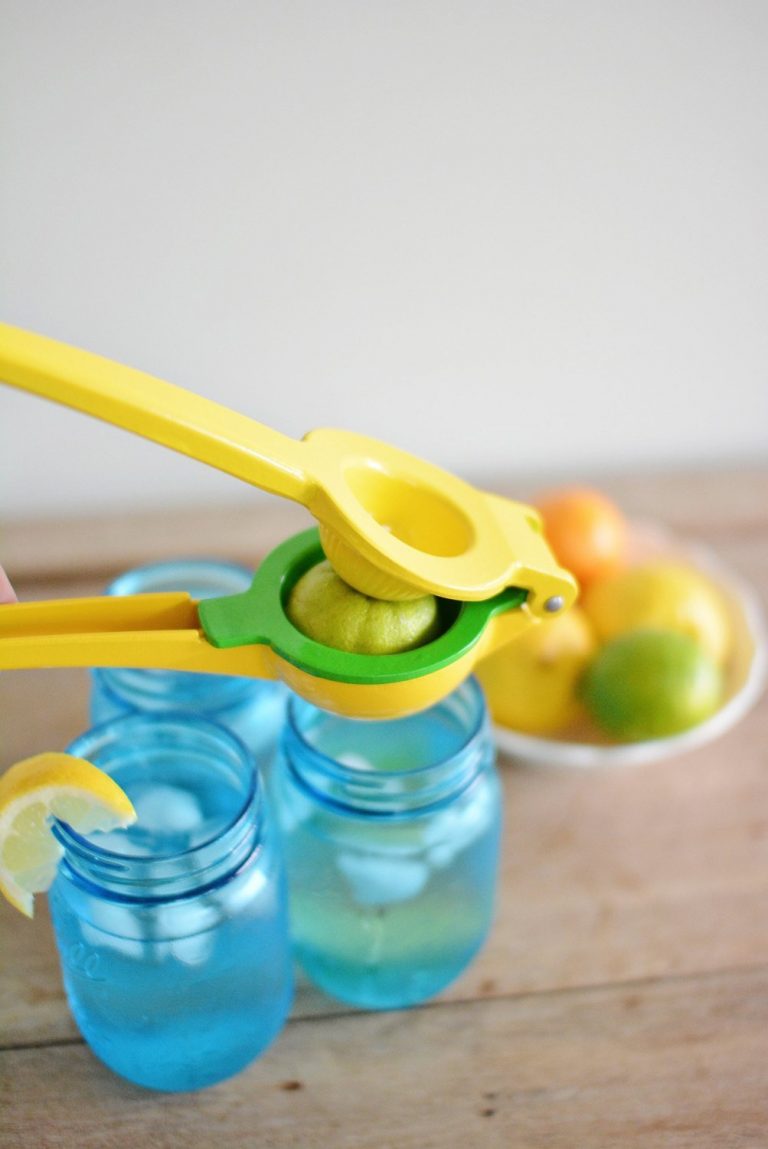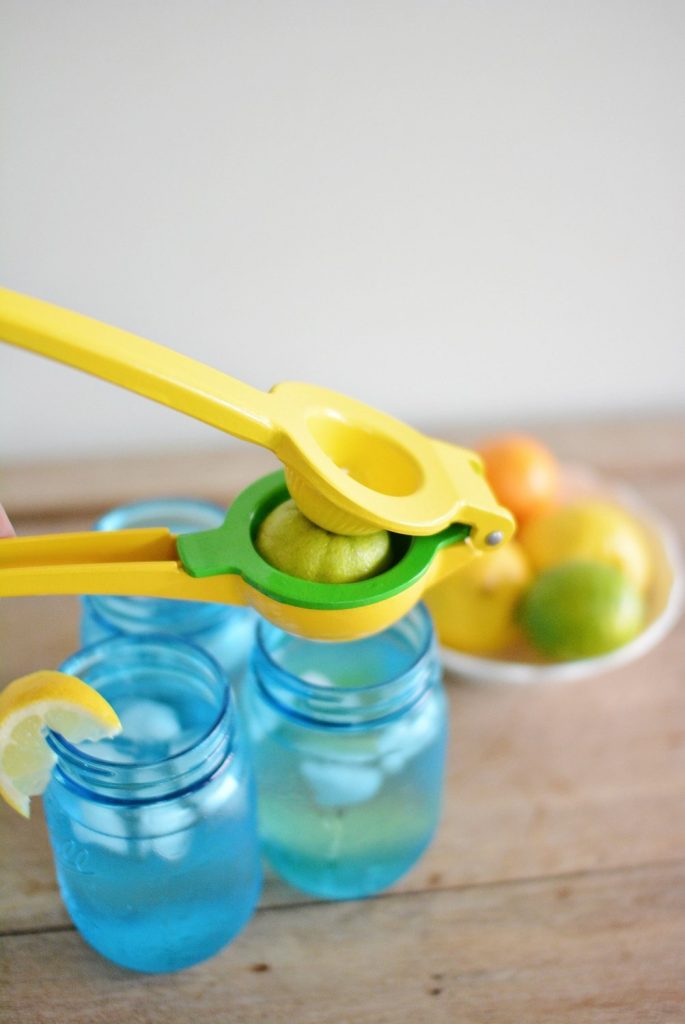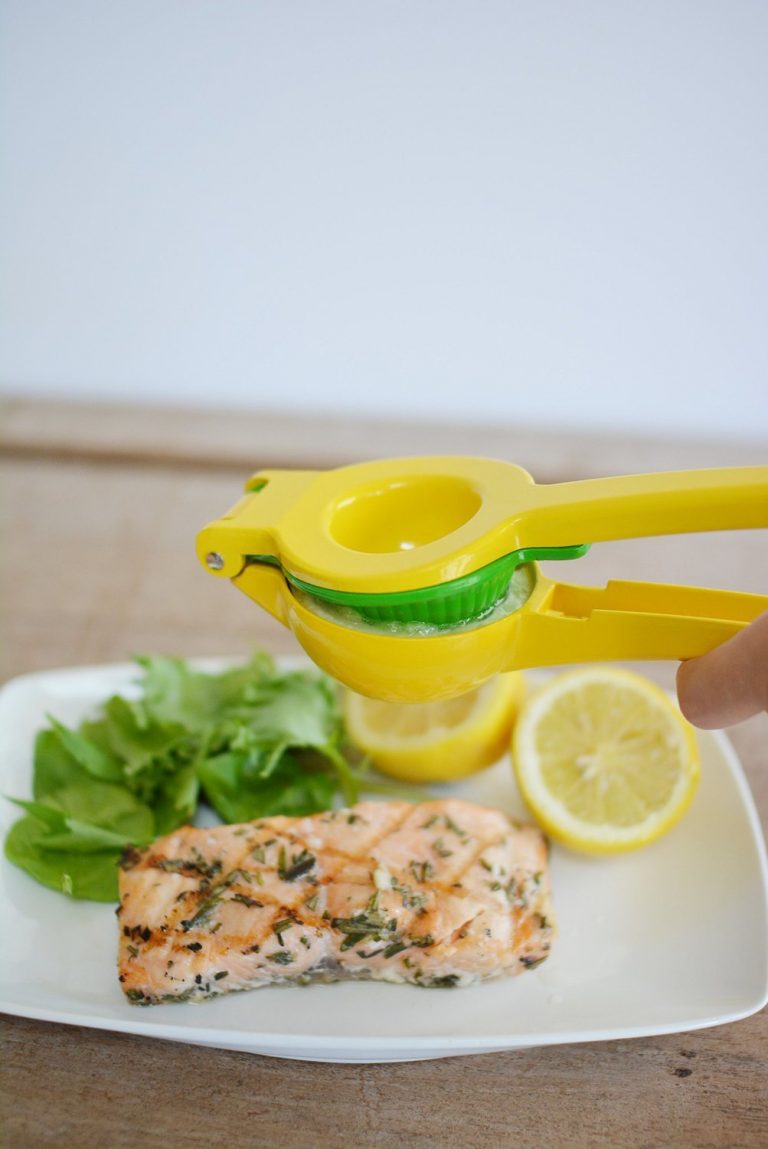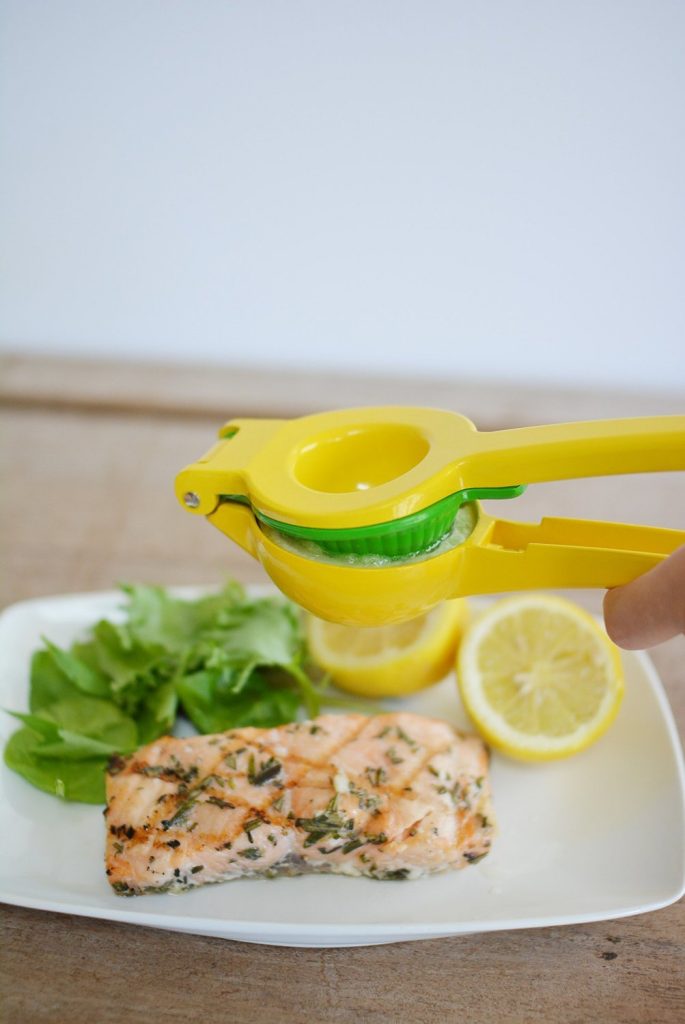 One simple, splurgy item our family nearly always has on hand? Fresh limes and lemons. We squeeze one or the other into our water for an extra splash of flavor and goodness. Not only that, but one of our sons makes delicious homemade lemonade by the gallon all summer long.
We've also found that fresh-squeezed citrus can "jazz up" so many dishes—from fresh lime on a salad or Mexican food to fresh lemon on summer pasta or grilled fish (like this salmon!). So we've tried a number of tools for this, but it's the Lemon Lime Squeezer by Zulay Kitchen that's the best.
You can find the easy-to-use, super effective, Zulay Lemon Squeezer—>HERE
Do you know how I said earlier that there's nothing like fresh-pressed garlic? The same goes for so many spices—it can make a HUGE difference in the flavor and "punch" of your cooking to freshly grind your spices (for example, peppercorns, cumin seed, coriander seed, etc.).
I'm such a fan of this method that I've convinced my husband that it's more-than-worth this extra step. He will grind several spices and herbs together to make a rub for our barbecues or to help make a roast really pop.
People often will ask, "What is IN this??" And it's all in the technique, more than the recipe.
In times past, we've designated an electric coffee grinder for grinding our spices (personally, I don't like using the same one for both since you end up having pepper-tasting coffee or coffee-flavored roast). But what I prefer now is this (manual) Herb Spice Grinder by KINGTOP—>HERE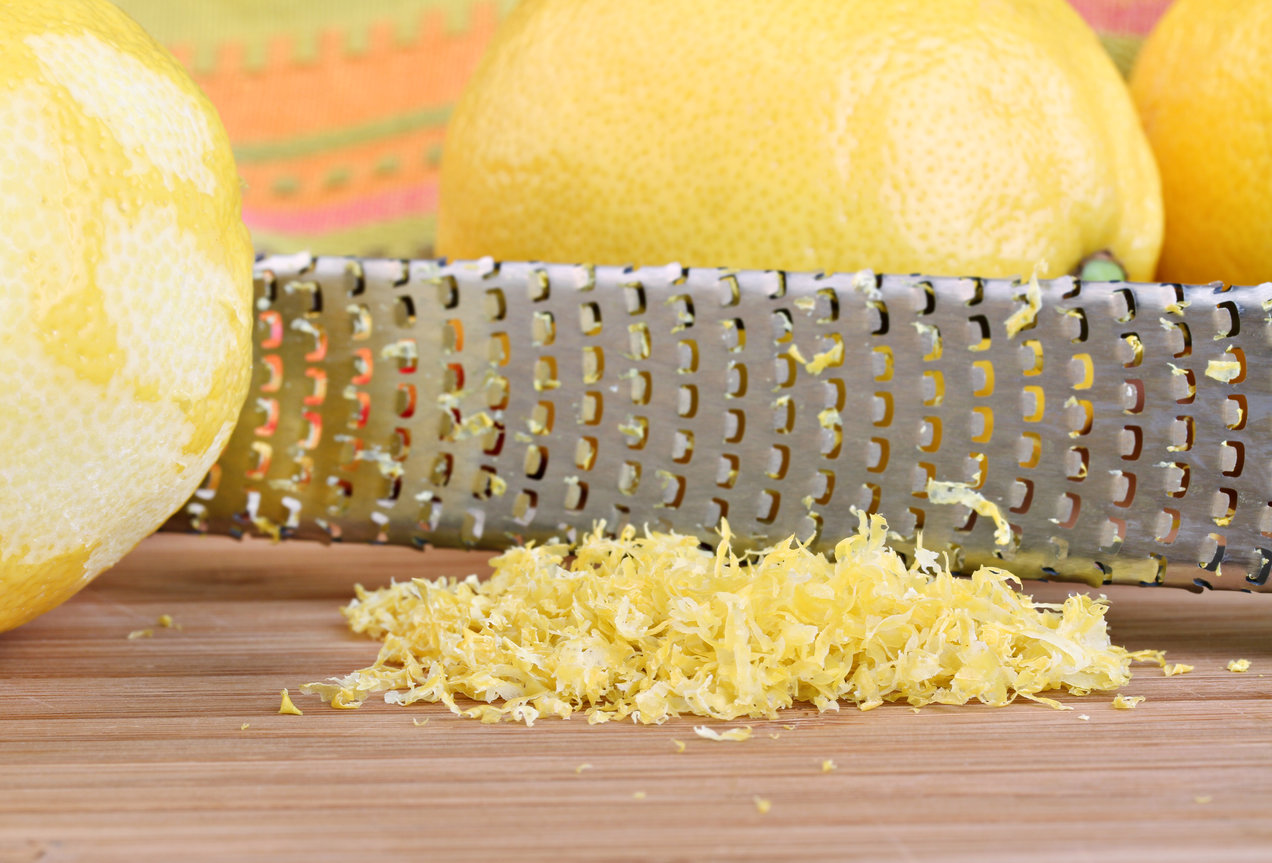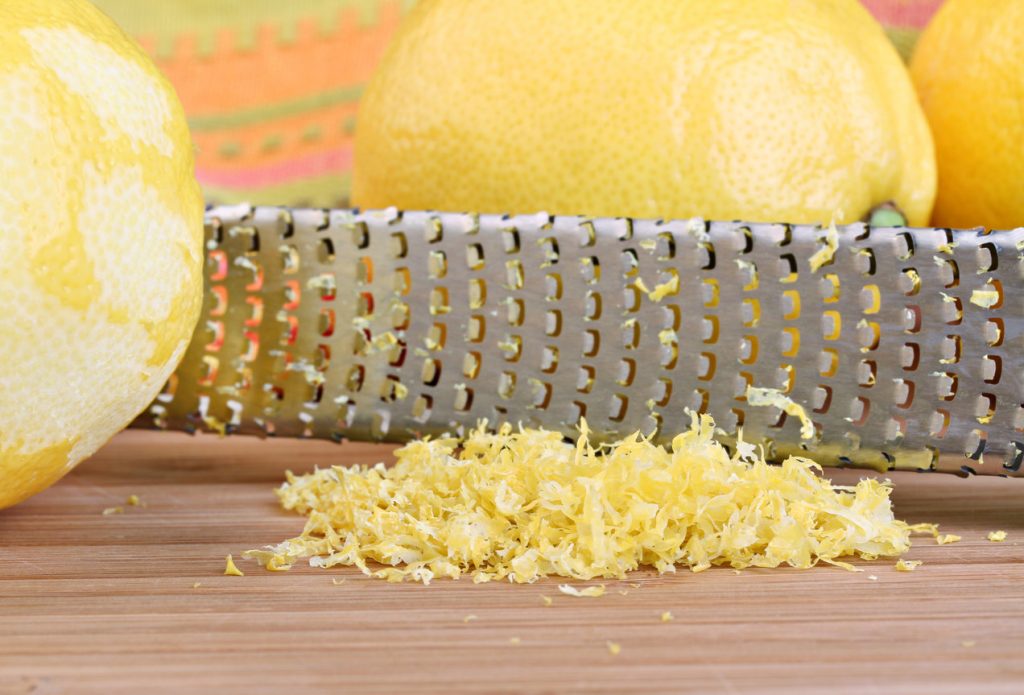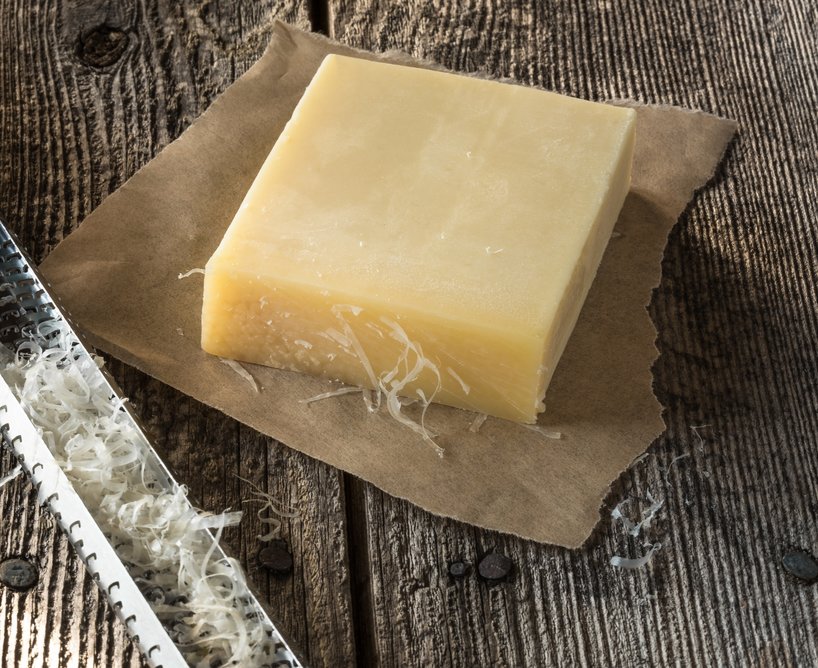 I believe it was my mom who first introduced me to the zester. She told me, "You HAVE to have one of these." Up until that point, I seemed to have managed just fine without one.
But that was before I tried out a zester.
I had NO IDEA this handy-dandy tool could be so versatile and extremely helpful in the kitchen. This simple gadget will grate and zest just about anything: lemon, nutmeg, ginger, garlic, parmesan cheese, oranges, limes, chocolate, hazelnuts, coconut, and more. It's like magic!
So my mom was right (again!). You'll find the amazing Zester by Zulay Kitchen—>HERE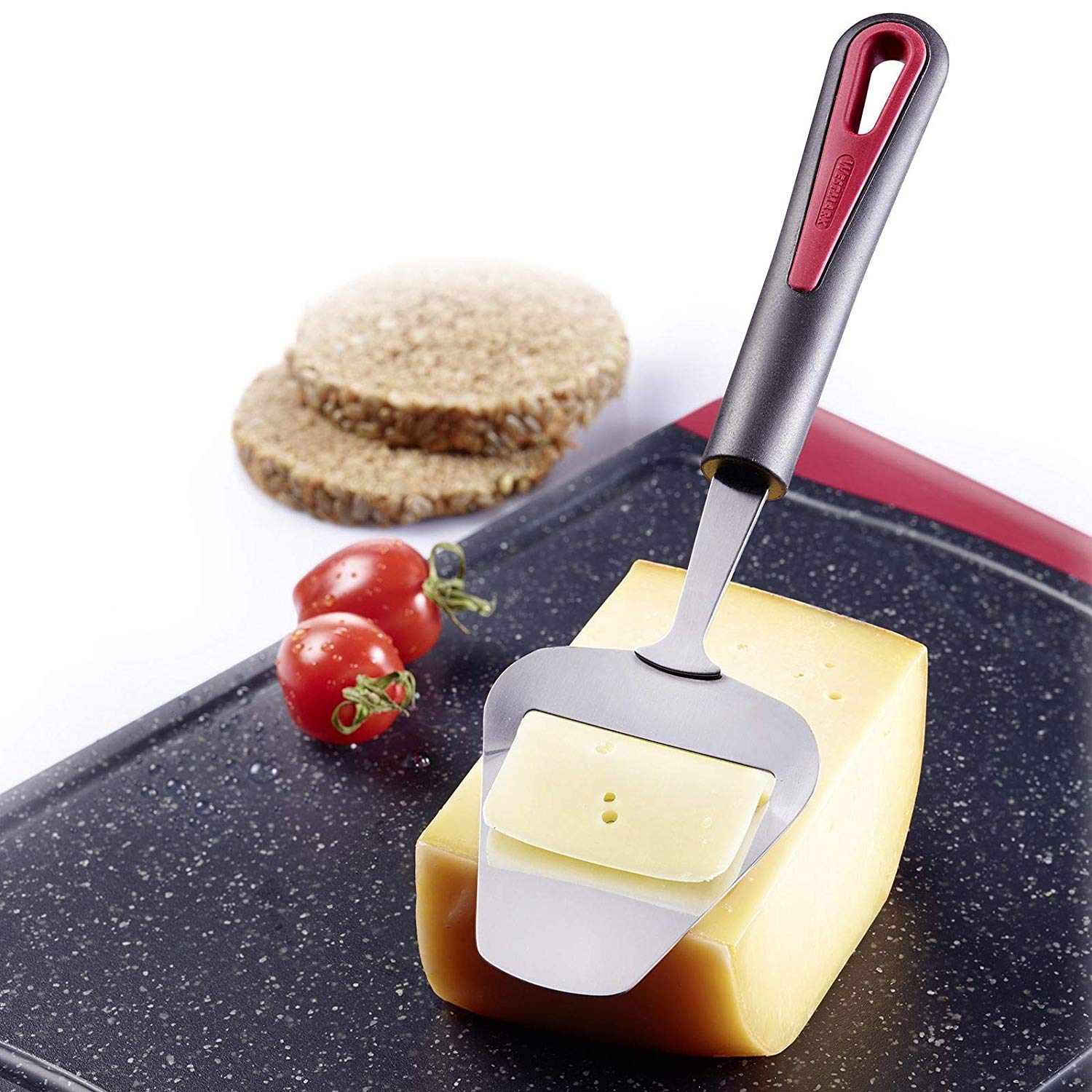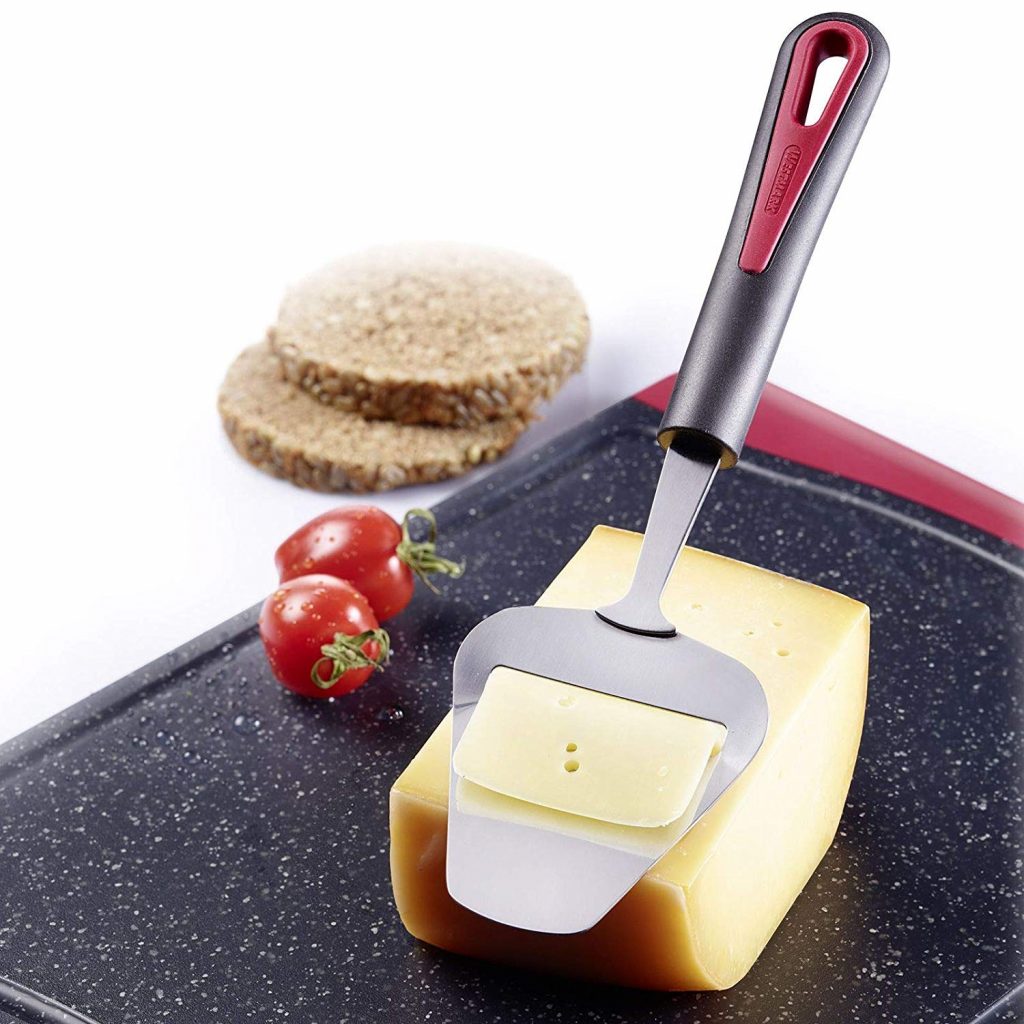 My sister-in-law gave me one of these for Christmas one year. (Are you sensing a family theme here??) Seriously. And I thanked her politely for "yet another" kitchen gadget. Little did I know…
I love this thing. It is very handy, works great, and is useful for more than you might first guess.
For one, our family eats a lot of cheese, so there's that (cheeseburgers, melted cheese on top of casseroles, cheese slices for sandwiches, etc.). But I also use it to "peel" cucumbers (especially decoratively) and other similar fruits and vegetables—for anything that needs to be "thinly sliced" or "thickly peeled." Voila!
And that's one last kitchen gadget you might want to check out, the Cheese Slicer—>HERE
Bon appetite!
So here are my Top Five tools I'm grateful to have in my kitchen. I use them often and would be "lost" without them. Each one does something that makes our family meals a little easier…or extra special…or both. I hope you love them too!
Bon appetite!
Lisa Jacobson
*A small reminder, or if you're new here: If you purchase the items through the links here, I might get a small affiliate compensation – with no additional cost to you – from some of them and so I thank you for that. But while I appreciate your purchase, you should also know that I share this as my genuine opinion and personal enthusiasm for these items. See my full disclosure here.