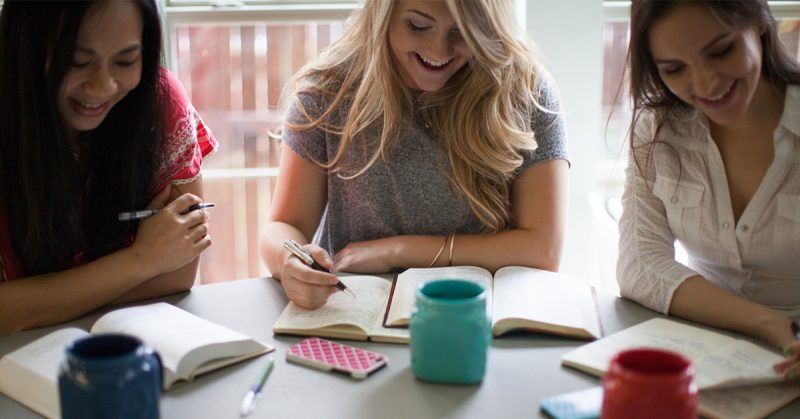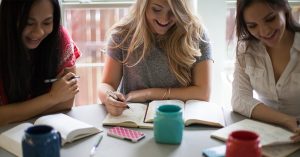 So I'm a big fan of friendship.
I believe good friendships are an important – and necessary – part of a person's life. We were never meant to be loners. God intended that we learn to love and walk with others. You can see that everywhere in Scripture.
I get that.
But here's something that I didn't really "get" until the last few years. Friendship is a skill that can be learned and pursued.
I wish I would have understood that better when I was a young girl. I think it would have helped me in my relationships with the other girls. I guess I thought friendship just kind of happened—you know, either "worked" or "didn't work".
So I'm teaching our daughters differently.
I want to help them understand what it means to find a friend and how to be a good friend.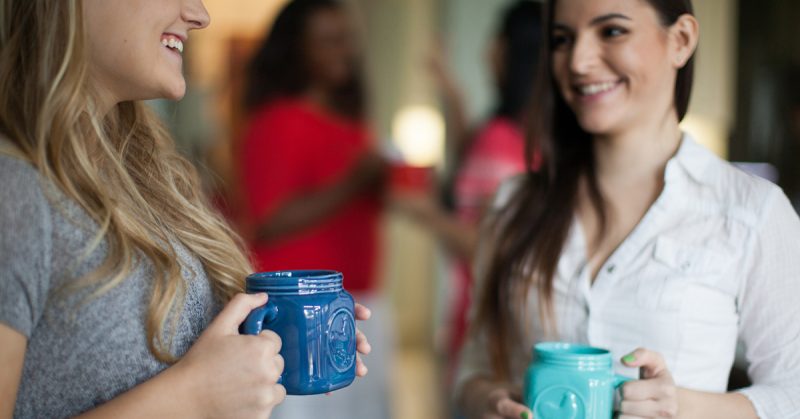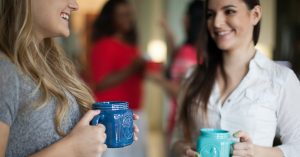 Here are some ways to help our daughters with healthy, loving friendships….
Be friendly. This is harder for some girls than it is for others. But we want our girls to eventually overcome their own shyness and insecurities and reach out to others. It's such a blessing to see a smiling, friendly face.
Reach out to all. (James 2:1-4) Don't just look to the pretty or the popular, but have a heart for those who might be standing back or go unnoticed.
Practice friendship with siblings. It's never made much sense to me that someone would be ugly to a brother or sister, then sweet-as-pie to everyone else. I suggest that home is a terrific place to work on your friendship skills.
Invest in a few special friendships. Naturally, you can't have deep friendships with everyone. I have a few girlfriends whom I have purposed to be close with because of their example and encouragement to me – and I'd like the same for my daughters. (I Thess.5:11)
Seek the counsel of your parents. (Prov. 6:20) As an older and wiser woman, I've had a lot of experience with people and friendships. A mom can usually recognize those who'll have much to offer and those who come with a caution. A daughter would do well to heed her advice.
Avoid gossip. (Prov. 16:28) Admittedly, this is a huge temptation when girls get together (even Big Girls!). But there's nothing quite so destructive as discussing other people. Decide this kind of talk has no place in your friendships.
Be honest. Speak the truth in love (Eph.4:15). Girls sometimes avoid communicating the difficult stuff because they don't want to "hurt anyone", but it's also important to say the hard things in a loving manner. Learning to speak up when you're offended or disappointed is valuable in a close friendship.
Be forgiving. (Eph. 4:32) Girls get their feelings hurt. They just do. But we shouldn't hold a grudge or grow bitter. Practicing forgiveness is necessary in long-lasting friendships.
Be prayerful. I've encouraged our daughters to pray for the kinds of friends they so deeply desire. They're also praying that they become the kind of friend they want to be to others.
Be loving. Love suffers long and is kind; love does not envy; love does not parade itself, is not puffed up; does not behave rudely, does not seek its own, is not provoked, thinks no evil; does not rejoice in iniquity, but rejoices in the truth….(I Cor. 13)
In some ways, this is only a short list of what goes into a good friendship – but it's a strong start! I'd be very interested to hear what you would add to this list as well?
And next week, I'll be talking about the friendships in our sons' lives, as well. Some things are the same, of course, but I've noticed boys can have their own challenges too.
In His grace,

(This post may contain affiliate links. Read my full disclosure.)