Homemade Pistachio Ice Cream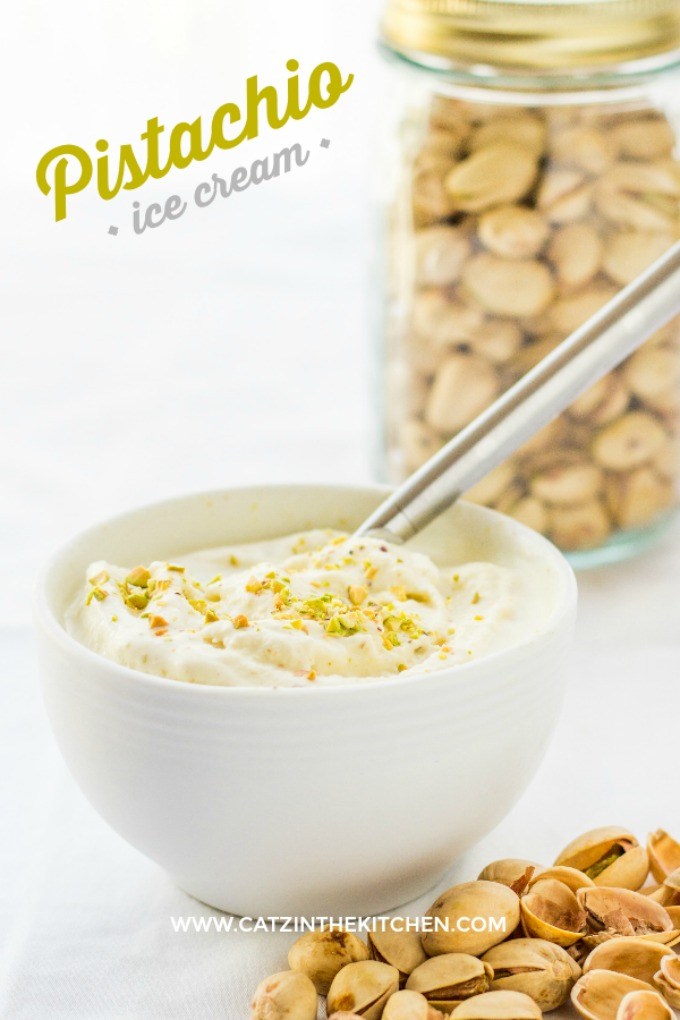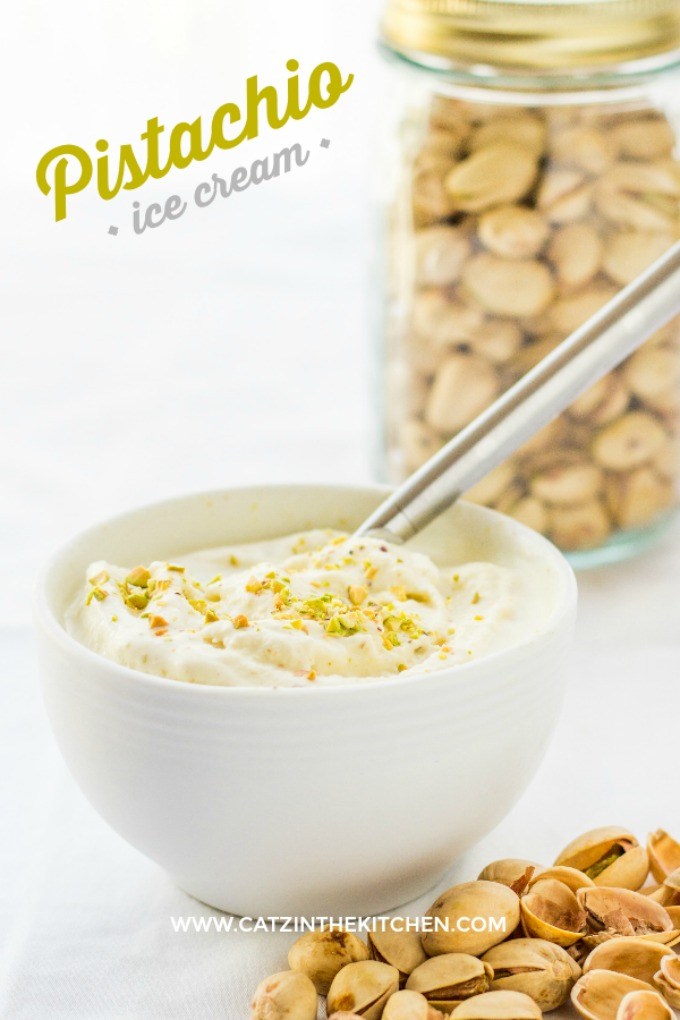 This post may contain affiliate links through which Club31Women might get a small compensation – with no additional cost to you.  See my disclosure policy here.
It was already decided. I knew I was going to host Christmas in our home for my whole family this year. I knew my mom needed a break and I wasn't sure if my other two siblings were up to the event this year, for a variety of reasons. I wasn't totally thrilled at the prospect, mostly only because I had just hosted Thanksgiving and I had a three-and-half-month-old baby who was basically done and ready for bed by seven each night. She's just like her mother – very schedule-oriented, and not very flexible!
So, I think it's probably understandable that I was feeling tired and maybe a little overwhelmed by the idea of doing the whole thing again.
And let's be honest…Christmas can be hectic and chaotic, so much so that we begin missing the whole point of the season, which I believe is celebrating our Savior's birth and enjoying time with family!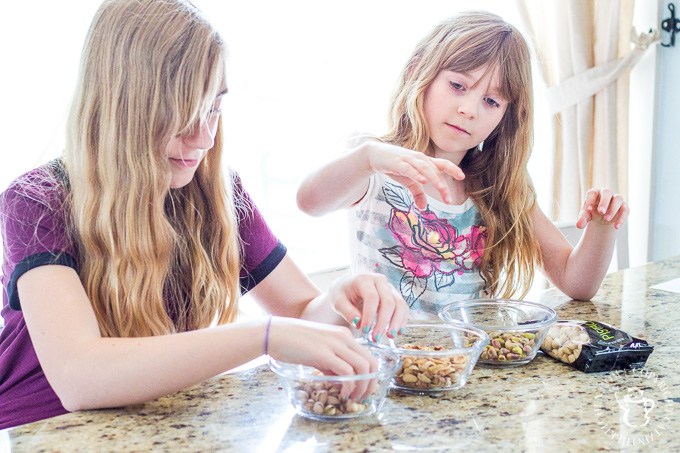 Reentering this season with a newborn (we had Christmas with four-month-old Eden back in the day, and barely one-week-old Christian a few years ago!) has given me a fresh pair of eyes. I couldn't do all the things that may have been important to me in seasons past – preparing the perfect Christmas feast, for example, had to go down a notch or two! If I was going to enjoy our Christmas (and by extension, help my family enjoy it as well!), I needed to simplify and let go of some expectations I typically place on myself.
At our family's Christmas, the adults were definitely outnumbered by the 11 grandchildren running around (the balance tips a bit more every year, it seems…), which brings me to the menu. Whenever you are inviting people into your home to share a meal, I think it is really important to know who your audience is. In this case, it was mostly kids – probably not going to eat much, and definitely were not going to eat anything "weird." So it was a chicken, potatoes, rolls, and salad kind of dinner, and, honestly, it was easy and delicious.
Since our home was filled with the aforementioned kids with ages ranging from 15 years to three months old, I wanted Christmas to be fun for them, including letting them have dinner in the formal dining room by themselves (away from the watchful and sometimes critical eyes of parents – I am not exempt from that statement!), providing them sparkling cider to drink, and, apparently, inspiring them to sing Christmas carols at the top of their lungs.
Yes, it got a little loud. But it sounded like fun.
I hoped, though, that the best part would be the dessert.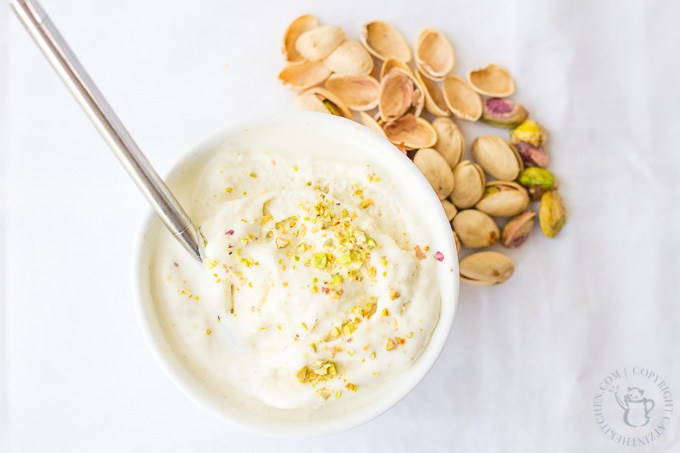 We broke out both of our ice cream makers and used a recipe from one of my friends for homemade peppermint cookie ice cream. Josh gathered all of the kids together in the kitchen and gave each of them a turn using a potato masher to break up the cookies that were going to be mixed into the ice cream.
"Truly, I tell you," He said, "Unless you become like little children, you will never enter the kingdom of heaven." Matthew 18:3
I know Jesus is talking about a holy innocence in attitude, spirit, and mind. A simple trust without fear. Acceptance without disbelief. But, as a parent, I think it is easier for us to play our roll with rules and measures than taking a step back and remembering what it felt like to be a child on Christmas Day, allowing a kid to just be a kid, not worrying about messes…
Can you picture it?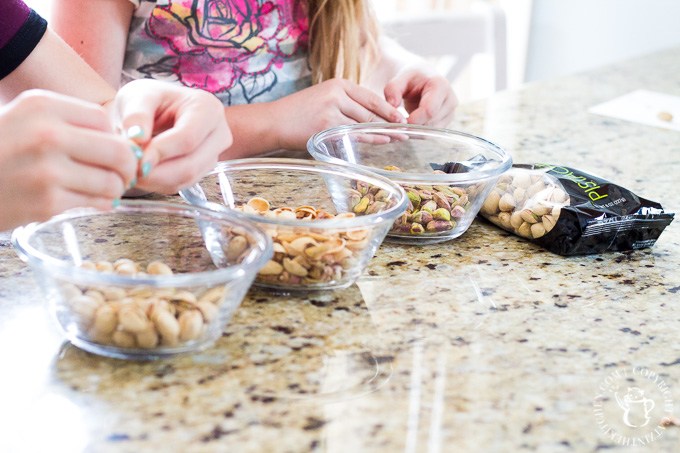 I happened to be in another room, so I didn't get to see the kids faces as they really mashed those cookies, but I could hear them. It sounded like they had a blast – lots of anticipation as they peeked inside the ice cream mixers every few minutes to watch the progress.
In this New Year, I want to challenge myself to be less critical of my kids, be a little more childlike, and enjoy the simple pleasures that they find in life. As a first step, if you want to experience a taste of the joy that 11 kids had here on Christmas Eve, grab your ice cream maker and a couple of bowls and let them start shelling pistachios (sampling along the way, of course). Then, you can try this family-favorite recipe for homemade pistachio ice cream – and it's not green, so the kids will definitely eat it!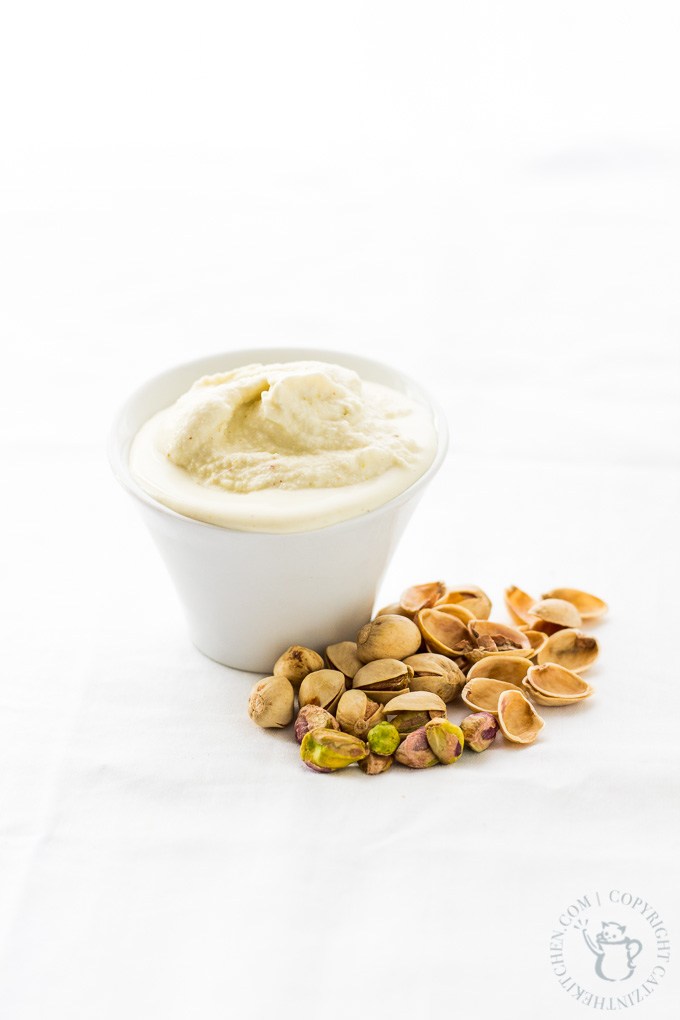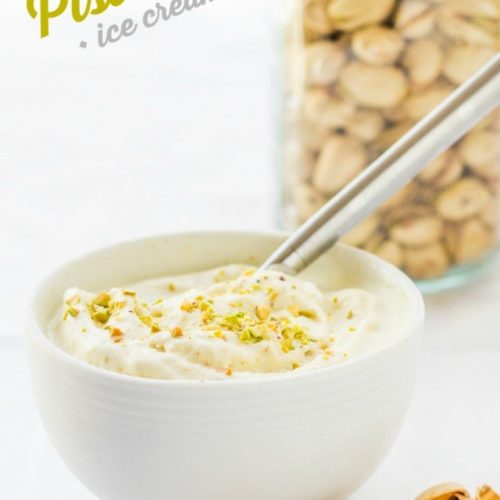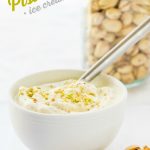 Homemade Pistachio Ice Cream
Creamy, elegant, and absolutely wonderful, this recipe for homemade pistachio ice cream will be lucky to make it to the freezer before it's gone!
Ingredients
1 3/4

cup

unsalted pistachios, shelled

(about one 16 oz bag with shells)

3/4

cup

sugar

2

cups

milk

(preferably whole, 2% can be used, but not nonfat)

1/2

tsp

almond extract

4

egg yolks

1

cup

heavy whipping cream
Instructions
Grind one cup pistachios and 1/4 cup sugar in food processor to a fine powdery consistency.

Combine ground pistachio mixture and milk in a large saucepan and bring to a boil.

Remove mixture from heat and stir in almond extract.

In a medium bowl, whisk remaining sugar and egg yolks together. Slowly whisk in pistachio mixture, and then return the entire mixture to the saucepan.

Cook on low for about 10 minutes without boiling, stirring constantly, or until custard mixture thickens.

Strain into a large bowl (this step may be challenging, depending on how finely you were able to grind the pistachios - if you have trouble, try using a bowl or a spoon to press the liquid down through the strainer).

Stir whipping cream into custard, and start ice cream maker. Pour custard mixture into ice cream maker bowl, and prepare according to manufacture's directions (usually about 25-35 minutes, or until desired consistency is reached).

Scoop into bowls and freeze any remaining ice cream in a covered container.

Chop remaining pistachios and sprinkle over scooped ice cream in bowls, if desired.
Blessings,
Chels, Catz in the Kitchen