How You Can Bless a Single Mom and Her Children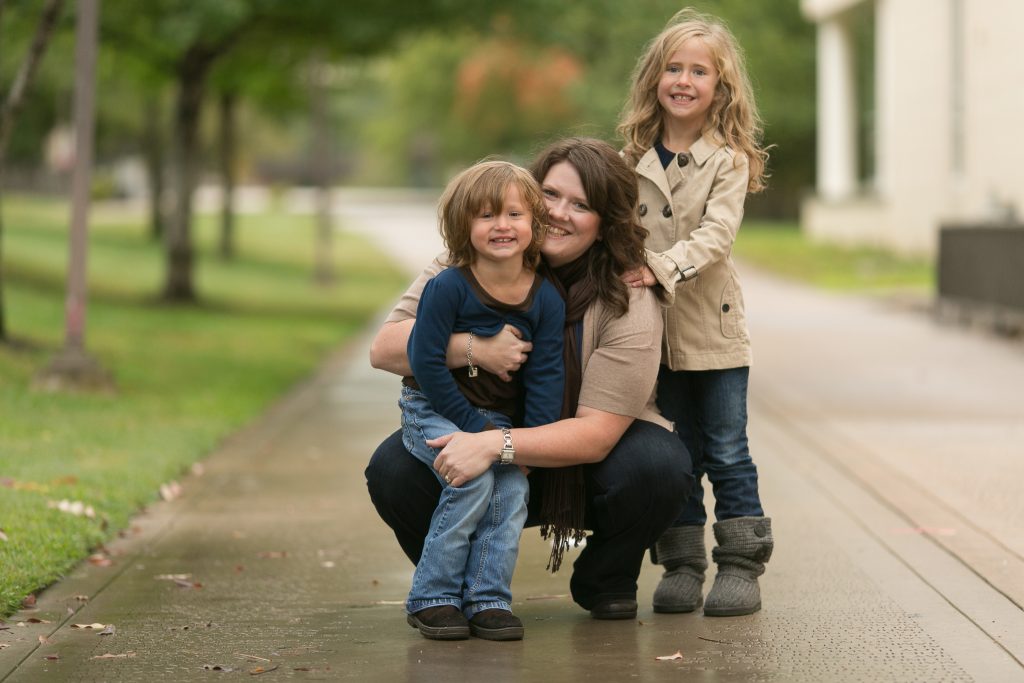 Ask most moms what they want for Christmas and they will tell you they don't need anything. Ask a single mom what she wants/needs for Christmas and she will never ask for anything for herself. She might ask for something for her children (but most likely she won't). Today I want to share some ways to bless a single mom during the holidays or any other time of the year.
The Gift of Not Having to Cook a Meal
Every woman has those days where you just don't think that you can cook another meal. This feeling usually sets in for me right around 30 minutes past when I should have started dinner. My boys are not at the point where they can cook a full meal on their own. In my home, if I don't cook dinner then we don't eat. Single moms are in a tough spot of not being able to sit one out when we get too tired. So my first gift idea is to share a meal with a single mom and her family.
Ideally, this would mean inviting her over for a meal and fellowship with your family. This is important for more reasons than just relieving her of having to fix a meal. By inviting her into your home you are giving her children a chance to see God's design for the family: husband, wife, and children. It's also a chance to pray or minister to her. Use the fellowship time to see if she has any prayer needs or things going on that you could help with.
Not feeling hospitable? No problem here are a few other ideas:
Cook a meal (or more) and take it her house
Organize a group of friends to bring meals to her house on a (semi} regular basis
Gift cards! If you can spare the money get a few gift cards to places like Chick-Fil-A, Subway or other restaurants
Invite a single mom over for a marathon cooking session (and send all the meals home with her)
The Gift of Fun
I love getting out and doing fun things with my boys. However, there are many things that we simply cannot do because I can't afford it. One time a friend blessed me with a gift card for the movie theater. There was enough on the card for admission for 3 and snacks! I can count on one hand the number of times that I've taken my boys to movies. And we had a blast! And it was something that we probably wouldn't have been able to do otherwise.
Here are some other ideas:
Zoo/Aquarium passes: Gift a yearly pass to a local zoo or another fun place to a single mom. Or see if you can include her family on your pass for the year
Movie at home: Redbox gifts cards a cheap and easy to give. Add some popcorn and it's a perfect start to a family movie night
Invite a single mom to spend time with you and your family. Is there a community family event in your area? Call up a single mom and personally invite her and her children
The Gift of Help Around the House
I'm going to go ahead and admit that I suck at car maintenance. I rarely remember to get the oil changed and water, etc. When my dad was alive he used to tell me that my car was going to blow up one day, LOL. Likewise, I don't own a tool set and wouldn't know what to do with one if I had it. Is your husband good handyman tasks? Is he good with cars? Look for ways to get the whole family involved in helping a single mom. Take your hubby with you the next time you go for a playdate and put him to work.
Other ways to help:
Come over and help her fold the laundry
Offer to do to the grocery store for her
Gift her with a maid/cleaning service for one day
Be a Blessing to Her Children
The Bible commands "the church" to care for the widows and orphans. Translation: Christians are supposed to help out women without husbands and children without fathers. Look for ways to bless a single mom's children it will really make her smile and warm her heart.
Invite her children over or out for regular playdates (and if you really want to make her day let her drop the kids off and have some time to herself)
Clothes: do you have clothes that your children have outgrown or don't need yet? See if a single mom has use for them. For years I never had to buy clothes for my boys because friends and a few family members blessed me with bags of stuff their boys couldn't wear anymore. One time a sweet friend mailed me a box of clothes with tags still on them.
Gift cards for clothing and/or toys ~ slip them in her purse at church, drop them in the mailbox, put them in an encouraging card
Give Her Something Just for Her
I'm going to let you in on a little secret: if you want a mom (single or married) to use something for herself you have to give her something that she can't use for the children. If you want her to go shopping for herself then you cannot give her a gift card to Old Navy or other department store. She's going to put it in her purse and save it for a time when her children need clothes. Trust me, I've done this many times.
I am one of those mothers who thinks of her children first and always and thinks of myself never! I remember when I graduated from law school that a family friend gave me a gift card and made me promise to spend the money on myself. It was hard for me to keep that promise, but I did. I bought myself a new TV (on sale, with a coupon and used what was left over to get something fun for my boys).
Need some ideas of something just for a single mom? See if any of these jump out at you:
Gift certificate to a spa: mani, pedi, facial, or massage take your pick
A good movie that she can watch for herself (not the latest animated one)
Books: if she loves to read get her some books by her favorite author(s)
Gift basket: put together some of her favorite things or things that you think will encourage her
What are some ways that you can bless a single mom in your life?
Blessings,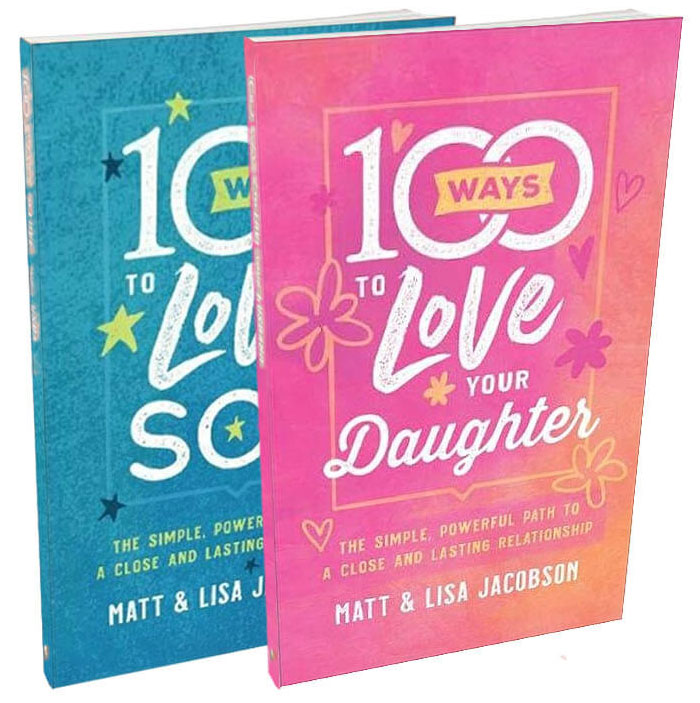 100 Ways to Love to Your Son/Daughter
You love your son and daughter–but that doesn't mean you always know the most effective ways to show that love, ways that will connect with their hearts, and stick with them no matter what life throws their way.
These practical books by the authors of 100 Ways to Love Your Wife and 100 Ways to Love Your Husband give you 100 specific, actionable ideas you can implement to show love to your children, no matter what age they are.
The best part? The short, bite-sized readings make it easy to start right now!