How to Make The Most Of Every Day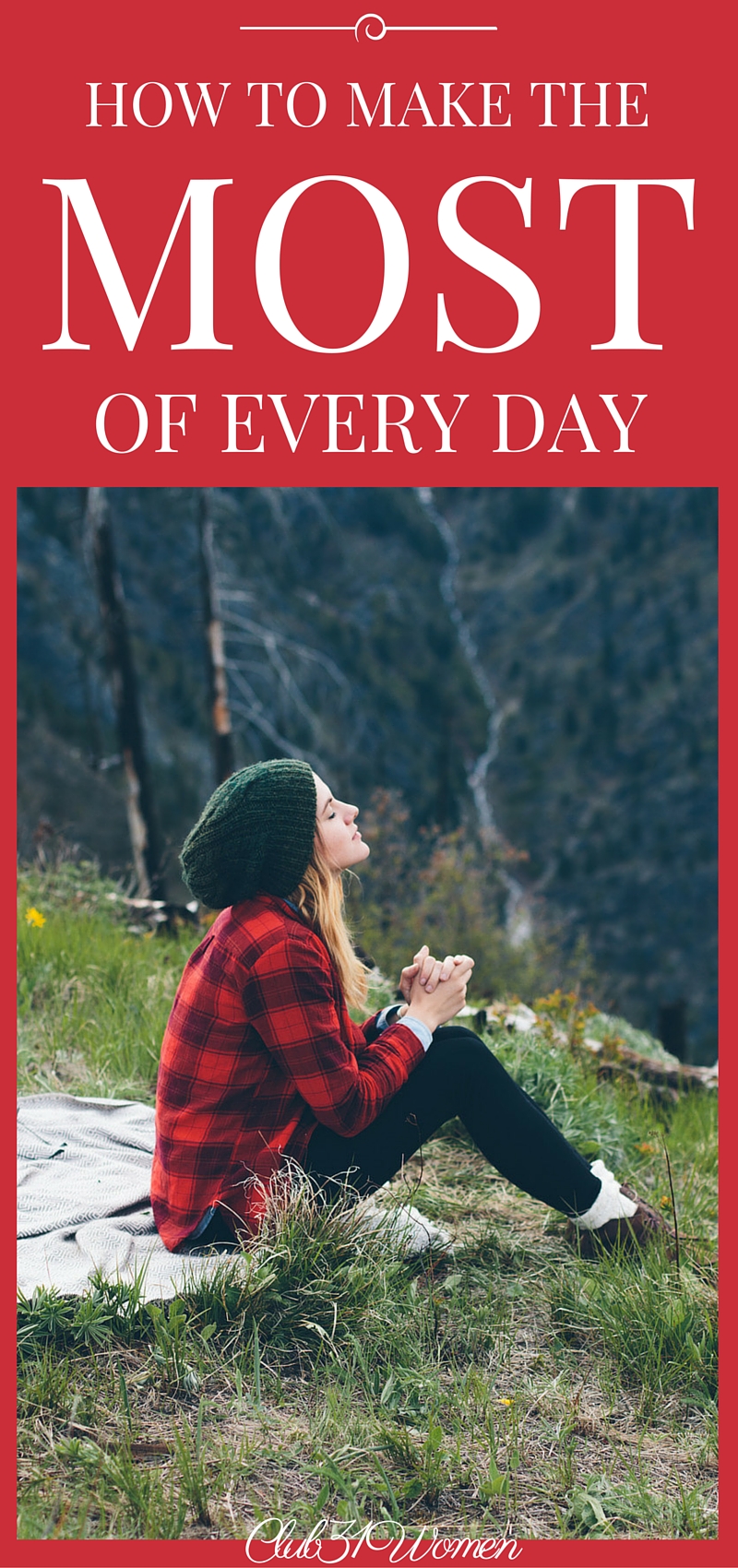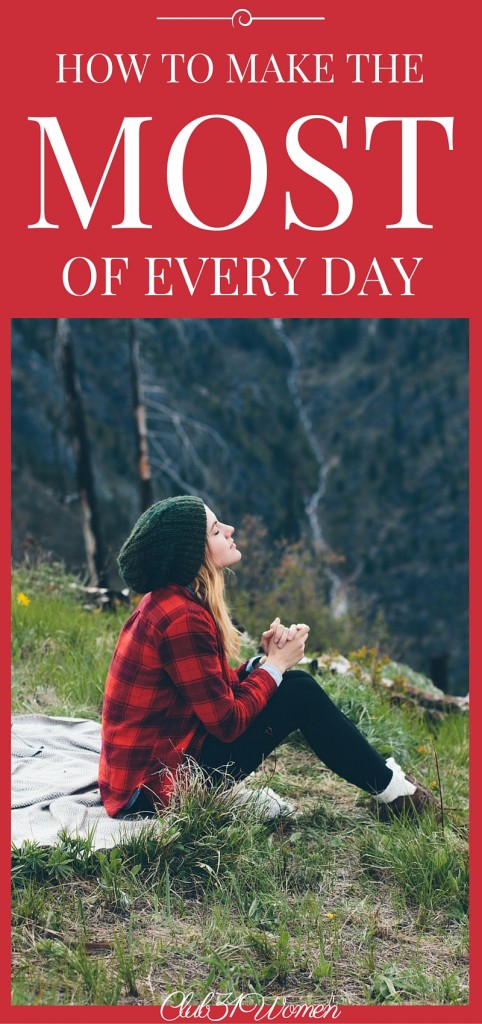 There are different times of the year when I am more motivated than others to start new habits; the beginning of a new month, the beginning of the New Year, the beginning of a new school year and sometimes, the beginning of the week.
There is no way that I can start a new project on a Wednesday (or later). It's just not natural! And when I don't read my Bible until Thursday I feel as if my week has been a failure.
Well, a couple of verses in Lamenations gently challenged my thoughts on this.
The steadfast love of the Lᴏʀᴅ never ceases;
his mercies never come to an end;
they are new every morning;
great is your faithfulness.
Lamentations 3:22–23
Do you realize that we never enter an old day, instead each morning we are greeted with a brand new day filled with mercy and grace?
Every morning God is there extending to us his love and faithfulness and holding out us his promises.
Every morning God is willing to reveal himself to us through his word and shower us with the wisdom we need to live this day for him.
Every morning we are given new opportunities to glorify God through our actions and words.
Every morning we are given power to overcome sin because we have the Holy Spirit.
Every morning we are given new strength to endure suffering and live holy lives in a corrupt world.
LORD, be gracious to us; we long for you. Be our strength every morning, our salvation in time of distress. Isaiah 33:2
Every morning the cross proclaims to us that our sins are indeed forgiven, our slate wiped clean and our debt paid.
Every morning God is perfectly good, no matter what our day holds.
We never enter an old day!
So instead of waiting for the beginning of a New Year or new month, we should view each morning as a new beginning. A chance to use our words for building up instead of tearing down, a new chance to organize something or work on that to-do list. A new day to love on our families and serve those God places in our lives.
More important than all of that is the new chance to spend time with God.
Maybe we forgot Him yesterday, maybe it has been a while since we opened our Bibles, but today is a new day and with it comes a new opportunity to know our Creator and our Savior.
This is the best way to start the day since we need His strength to tackle the things that will come our way, we need His wisdom to navigate through this world and we need to know that we are loved with a love that never wavers.
Don't let the date on a calendar or the day of the week cause you to waste the precious days God has given us.
We don't know how many we have so let's use all of the to the glory of God.
*Do you struggle viewing each day as a new beginning? What helps you remember to live everyday in a way that honors God?
Blessings,
Jen