A Mom's View: What I Learned From Watching Alena Star in War Room

This post may contain affiliate links through which Club31Women might get a small compensation – with no additional cost to you.  See my disclosure policy here.
Have you ever taken a step back and peeked into the heart of your child?
It's a beautiful view.
Maybe it's when you see your timid six-year-old perform her piano solo with a confidence and boldness that you did not know she possessed. Or maybe it's when you watch your 9-year-old selflessly give her last piece of candy to a friend or your 15-year-old courageously lead a group of her peers in worship.
Opportunities like these are a gift. They allow us, as parents, to take a step back from our normal view of parenting—teaching, instructing, disciplining—and witness the character that is brewing and blossoming on the inside.
Bold, selfless and courageous moments are the makings of a beautiful story.
Last summer my oldest daughter, Alena, was in the movie, War Room. War Room is a movie about the power of prayer and Alena plays Danielle Jordan- one of the lead characters, alongside Priscilla Shirer and T.C. Stallings.
Ironically, prior to this experience, Alena's acting career consisted of a few fireplace performances with an audience of 5, my husband, me and her three younger sisters. So after weeks of auditioning and praying, you can only imagine the shock we all felt when she received the call to say that she "got the part!"
There is nothing I want more than to see my daughters live out loud for Christ and being a part of this film was an opportunity for my sweet 10-year-old to do just that.

For 6 weeks, as I watched her film, I saw Jesus at work in her life and in her heart. I was her mom, but the film's director (Alex Kendrick) was her boss and she had a job.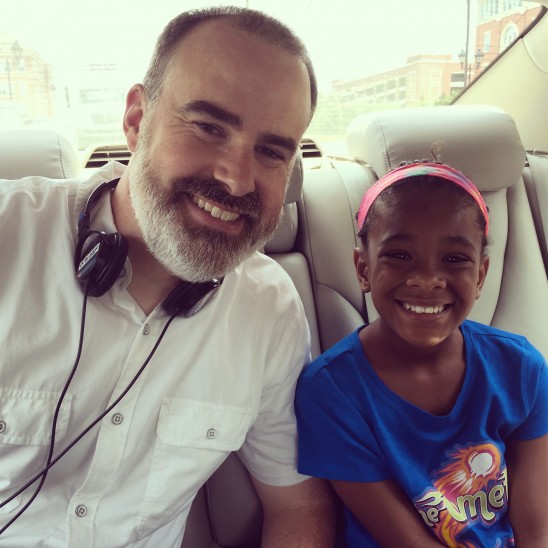 At times it was hard for me to watch her independence but in those moments I saw her work harder then I thought she was capable of with a selfless love, humbled posture and determined attitude.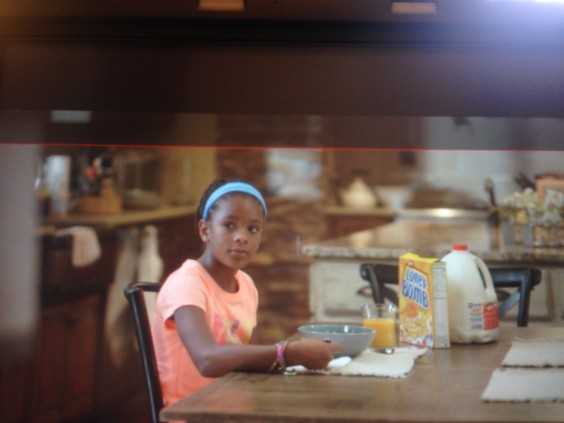 It was wonderful. I was grateful and I was convinced that, although I play a significant role as her mother, who she is and what God has planned for her has little to do with me.
Each moment with her on set was a reminder to me that my four daughters are actually not mine at all, they are His.
And the beautiful story that is blossoming is one written by none other than the Creator Himself, God.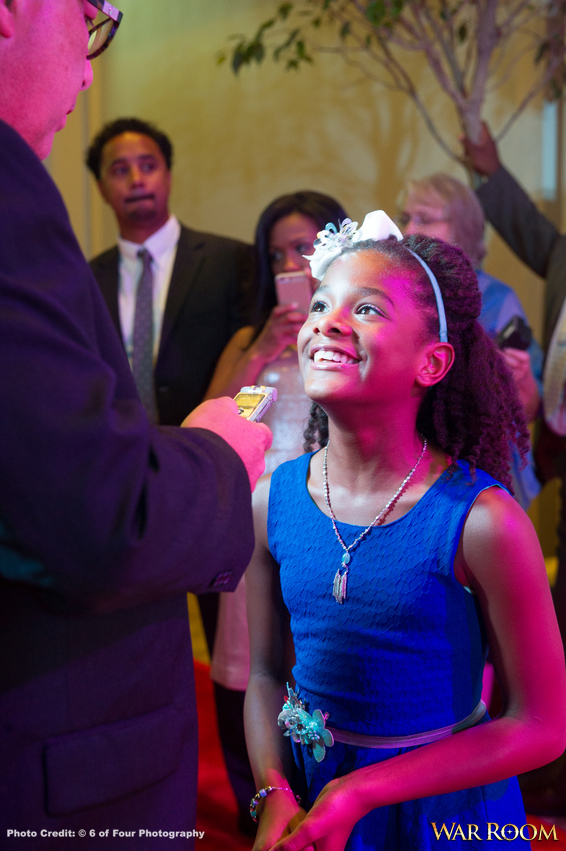 Since day one I have prayed that God grants each of my daughters a heart that yearns to know Him and a willingness to follow His lead. I have prayed fervently that He grows them into little Jesus-chasing-world-changers.
But can I be honest? Answered prayers can be scary, especially when they involve my children.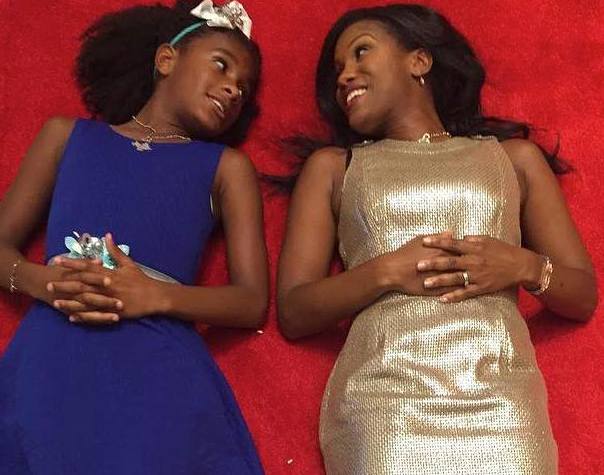 Praying for our children to yearn for Christ requires selflessness and following through on our end of the deal – when the Lord answers this prayer – requires an unimaginable amount of personal sacrifice. The call is for a total release of control and a willingness to sit back and watch Him work.
Ultimately, as parents our answered prayers keep us on our knees.
The longer I parent, the more evident it becomes that my children are His.
God taught me this lesson in a fairly dramatic way with Alena being cast as "Danielle." But truthfully, most often God is calling us to a posture of prayer, release and trust in the very small, seemingly insignificant moments in our life.
And when I am speechless, unsure or afraid of where their desire for Christ will lead them, my knees hit the ground and I pray these simple words,
"Dear God, she is Yours and I trust You with her. Amen."
As parents, our part is to steward well as they cross the bridge that leads them back into the arms of their Father.
Blessings,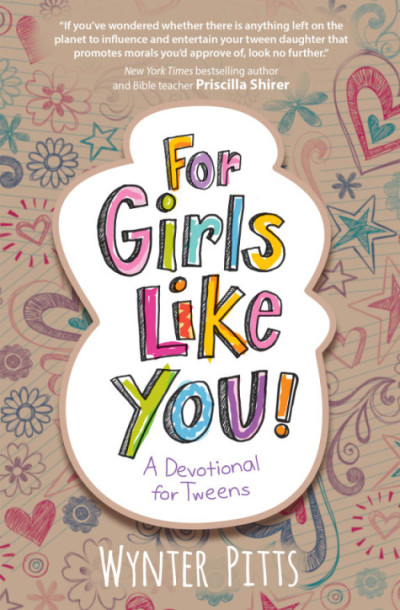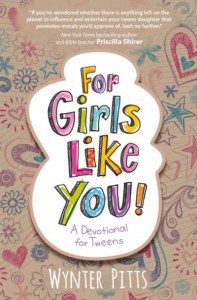 Tween girls have access to an unbelievable amount of media and information with just a simple click of the remote or mouse. Every outlet they turn to attempts to subtly influence their worldview…and what they believe about themselves directly affects how they live.
Wynter Pitts, founder of For Girls Like You magazine, gives girls a new devotional showing them a correct definition of themselves, opening their eyes to God's truth and the differerence it makes in their lives. Each daily devotion includes a prayer to help girls apply the lesson. ~ from the Publisher
Available here: For Girls Like You: A Devotional for Tweens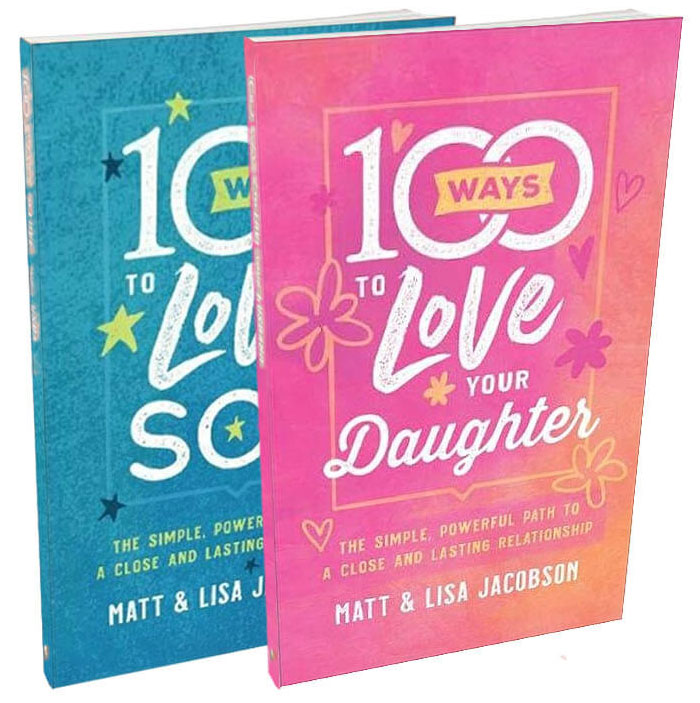 100 Ways to Love to Your Son/Daughter
You love your son and daughter–but that doesn't mean you always know the most effective ways to show that love, ways that will connect with their hearts, and stick with them no matter what life throws their way.
These practical books by the authors of 100 Ways to Love Your Wife and 100 Ways to Love Your Husband give you 100 specific, actionable ideas you can implement to show love to your children, no matter what age they are.
The best part? The short, bite-sized readings make it easy to start right now!