When Community Feels Overwhelming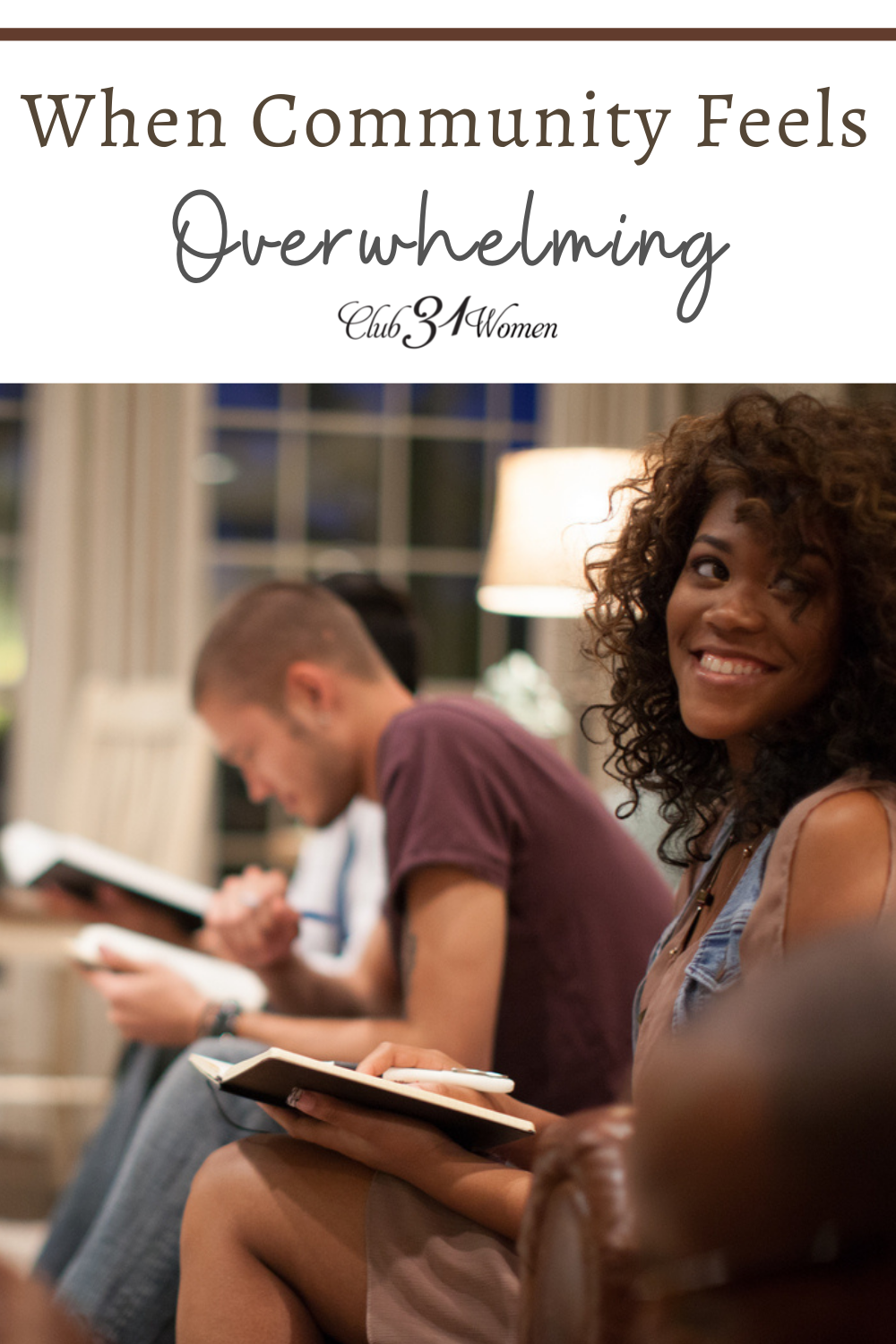 Community has a way of helping us heal if we will allow ourselves to open up a bit.
After many months of praying and a year or so of wondering I did something a little scary … I joined a new church!
It wasn't really a "new" church. We'd been attending on Wednesday nights for a year and a half. My older boys were plugged into the awesome Youth Ministry, my 5-year-old was enjoying being in the AWANA program and my little guy had a fun time in the nursery. And this mama got a little bit of a break and got to spend time worshiping and studying the Bible with grown-ups!
This church felt like a safe haven during a nasty storm in our lives for many reasons. The main one being the people.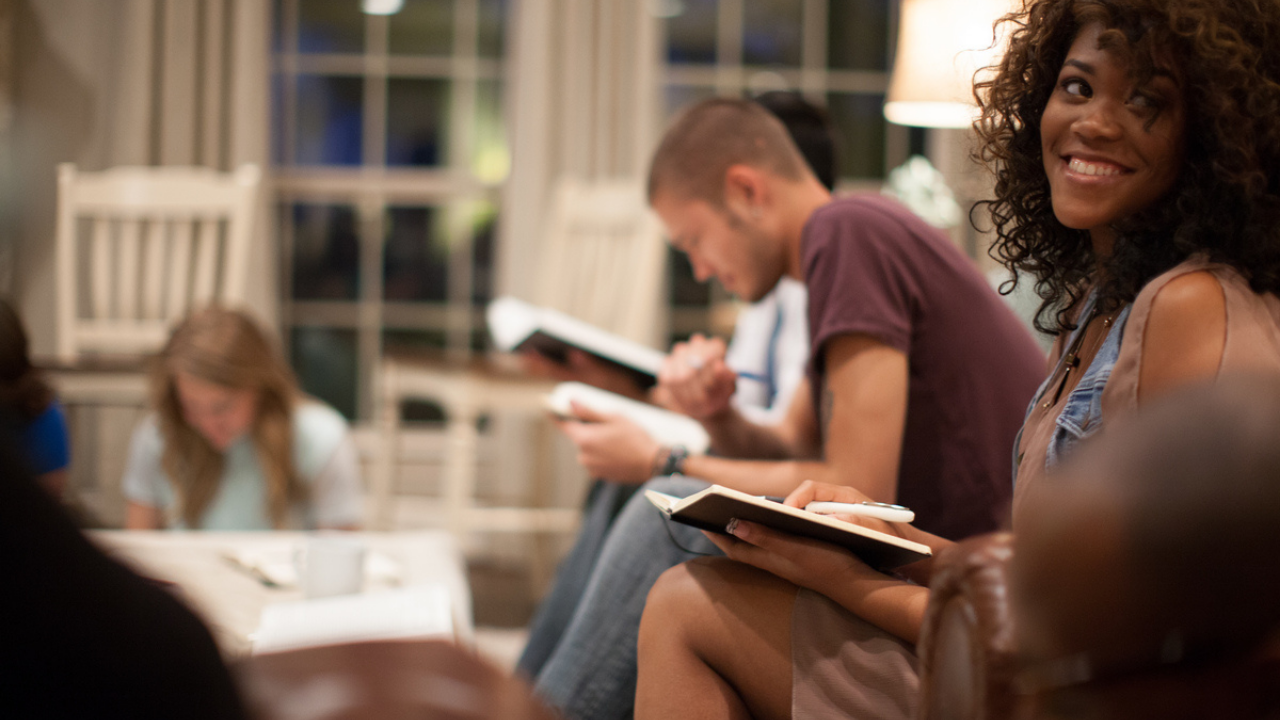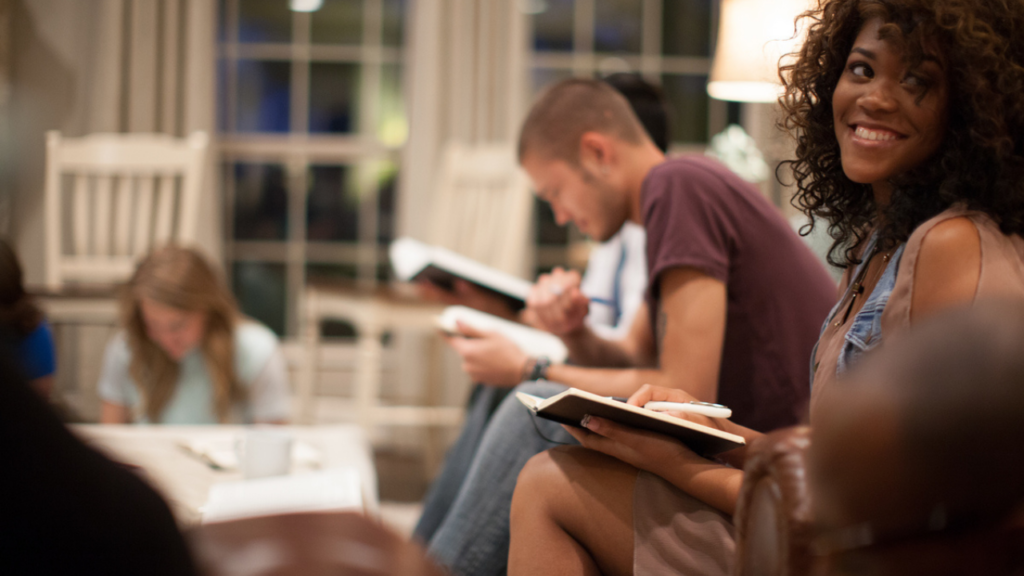 Church Community
One thing that our new church does well is community. There's a place for everyone of every age to serve and be served. It's amazing to see the body of Christ working together like that. It's also overwhelming.
After a year of hanging out on Wednesdays and 6 months of attending on Sundays, I started feeling exhausted every time I thought about church. I didn't really understand why at first until someone invited me to an event at the church on a Saturday. Instantly I wanted to scream no and run in the other direction. That's when I realized I was on community overload.
I'm an introvert. People make me tired. As a single mama of 4, I'm around little people all the time. I don't have a lot of time to myself. Between Sunday school, Sunday service, community group, and mid-week service with small groups I hit my limit!
What was I going to do?
Step Out of Your Comfort Zone
God has this annoying habit of calling me out of my comfort zone. And as I stood outside the Fellowship Hall one Wednesday evening I felt this nudge to go deeper.
"Really Lord? Go deeper? I'm already at my limit. I'd rather go sit in my van and enjoy the silence for the next hour."
And then there was silence.
I stood there. Straddling the line between willing surrender and flat-out disobedience. I closed my eyes, took a deep breath, and said "Okay, fine!"
Here's something you may not know about me — church hasn't always been a safe place. I've been the target of nasty looks and whispers. Gossip and slander. I've sat in a pew burdened by legalism and spiritual abuse. I've been betrayed by women I considered family.
God Can Heal Through Community
Honestly, because of my past, I was hesitant to let my guard down with this new group of people. But God, in His infinite wisdom knew that this new group of people was exactly what I needed!
As I walked in obedience to the nudge to go deeper God started healing those wounds. We've all built new relationships and friendships. I've been able to be there for a couple of mamas in the church. I've attended a few events that weren't on Sunday or Wednesday. I even signed up for a Sunday school class where I didn't know a single person!
I'm being challenged and I'm growing. Which is kinda the whole point of being in fellowship with others isn't it?
Yes, I still find all the community overwhelming and exhausting sometimes. I go anyway (and rest later) because it's good for my soul.
Blessings,