Utterly Devoted: The Life and Legacy of Elisabeth Elliot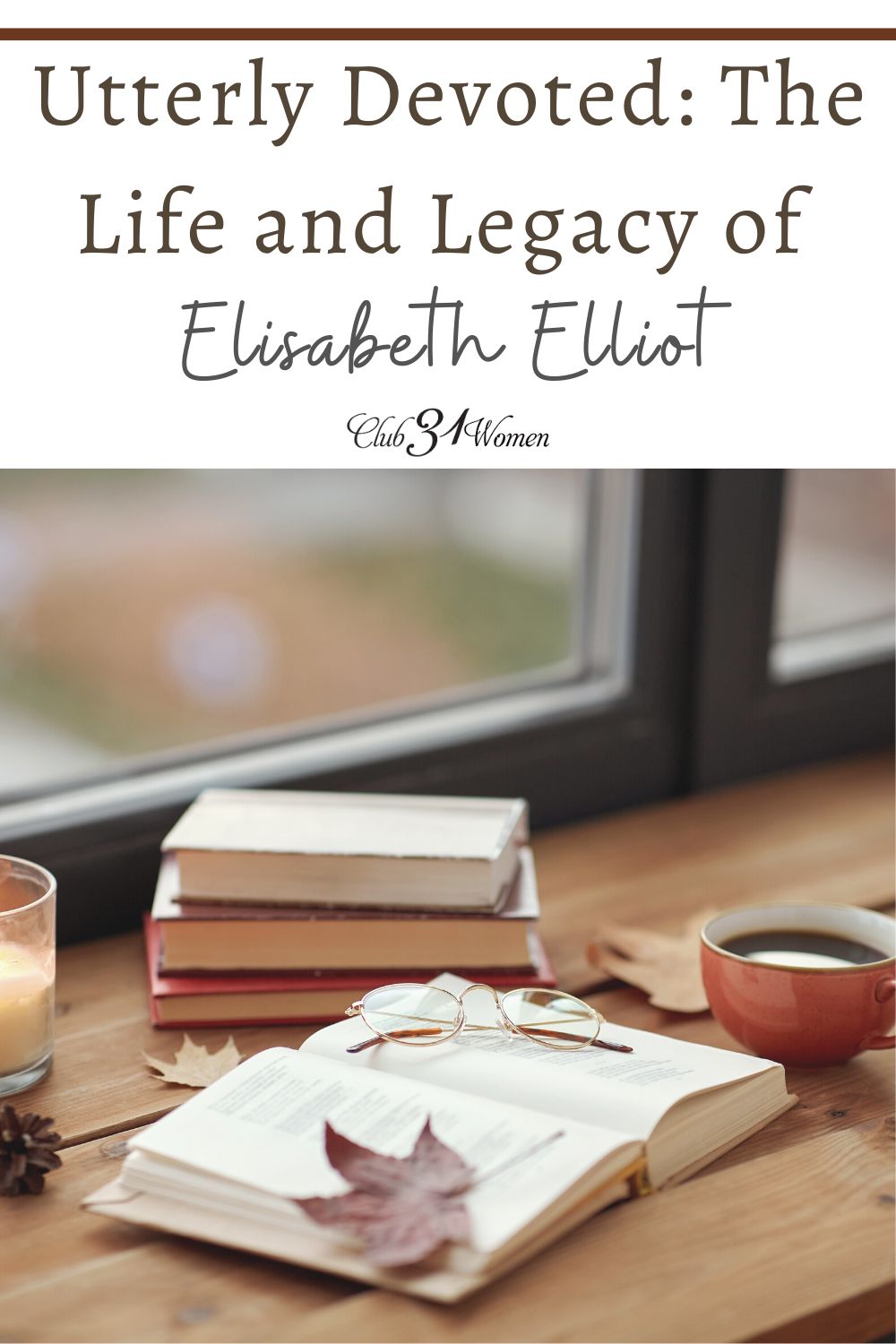 If you're new to Elisabeth Elliot and her work – or if you'd like to pursue her life and legacy a little further – you will enjoy these!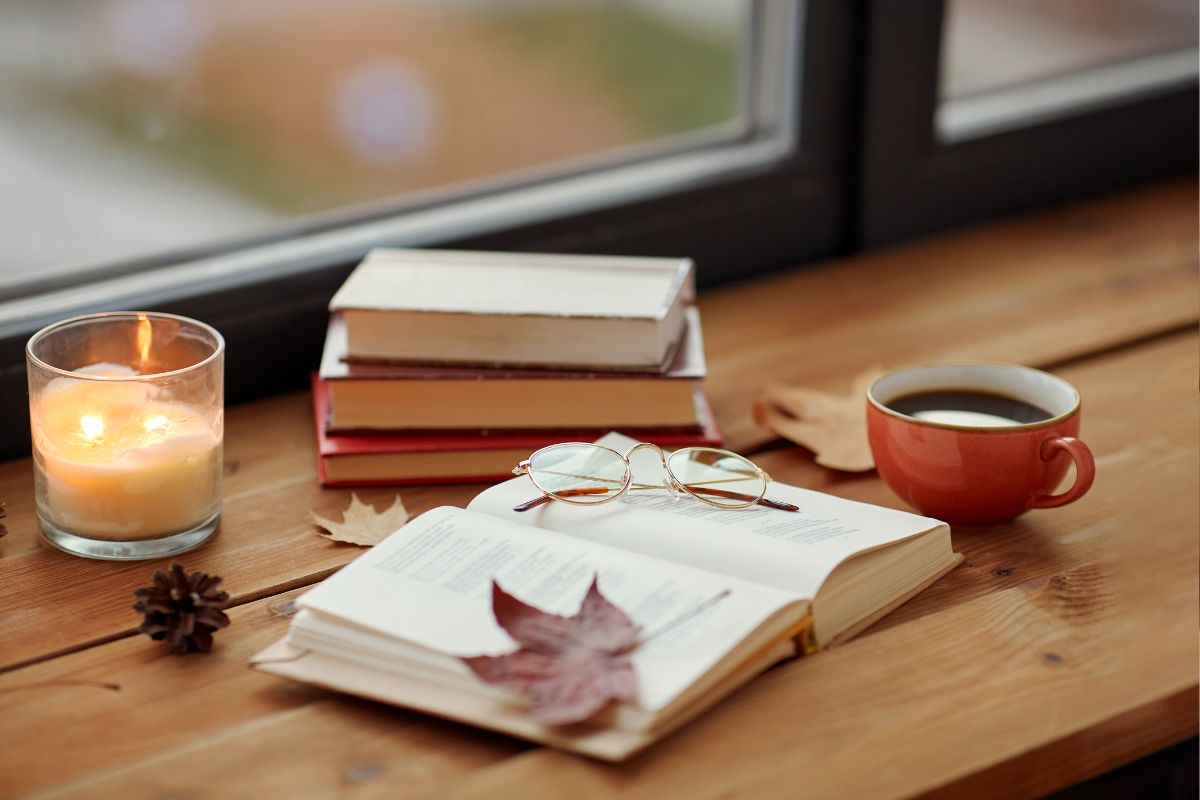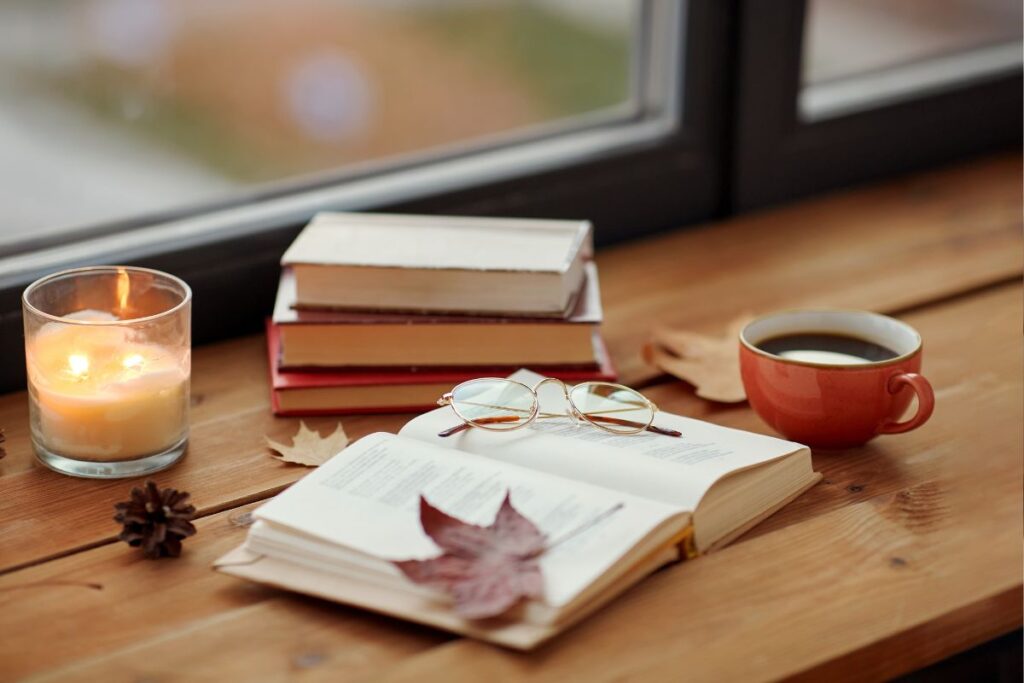 Sometimes as a firstborn, I've longed for an older sister to look up to, to see how life with Jesus can look at an age or life stage or situation that's just ahead of me. In His kindness, God sent me some older sisters in the Lord, among them Elisabeth Elliot.
Elisabeth's name became known in 1956, when five missionaries went missing in the Ecuadorian jungle. The unfolding story flashed across the world by radio and was closely followed by the 75 percent of Americans who then made up the readership of Life magazine. The missing five – Nate Saint, Ed McCully, Roger Youderian, Pete Fleming and Jim Elliot – hoped to take the gospel to the Waodani, one of the most homicidal tribes on earth. Among the missing was Elisabeth's husband, Jim. Following the discovery that Jim and his friends had been speared to death, she was tapped to write the story for a major secular publisher.
Realizing their cycle of homicides was about to bring them to extinction, the Waodani invited Elisabeth and fellow missionary Rachel Saint to live with them – an invitation she accepted, along with her two-year-old daughter. Later, Elisabeth returned to the States, becoming a beloved but sometimes controversial author and speaker, a truth-teller who refused to present missions in a sentimental way. She moved into radio as well, hosting the long-running "Gateway to Joy," before her retirement at 78 years old. Elisabeth died in 2015, but her legacy continues to attract attention, most recently in summer 2023 with the publication of two biographies of her life.
A tall, spare, plain-spoken, emotionally reserved New England woman with a keen intellect, Elisabeth could come across as formidable, even intimidating, but her family knew her as happy and hilarious; her journals knew her as deeply passionate; her readers and listeners knew her as utterly devoted to obeying God, no matter the cost.
"A willing acceptance of all that God assigns and a glad surrender of all that I am and have constitute the key to receiving the gift of a quiet heart. Whenever I have balked, the quietness goes. It is restored, and life immeasurably simplified, when I have trusted and obeyed.

"God loves us with an everlasting love. He is unutterably merciful and kind, and sees to it that not a day passes without the opportunity for new applications of the old truth of becoming a child of God. This, to me, sums up the meaning of life."

Elisabeth Elliot in Keep a Quiet Heart
Suffering, what it is, and how to weather it joyfully, is one of the keynotes of Elisabeth's ministry. Having lost her second husband to cancer, experienced deep loneliness, and wrestled with painful relationships in her work and personal life, she was no stranger to sorrow.
If you're new to Elisabeth Elliot's work – or if you'd like to pursue her life and legacy a little further – here are a few books I recommend. (The original year of publication is noted next to each title.)
This post may contain affiliate links through which Club31Women might get a small compensation – with no additional cost to you.  See my disclosure policy here.
In her first book, written just months after her husband's death, Elisabeth presented an early snapshot of the events that captured the world's attention, primarily in the words of the five men whose story she was telling.
All five widows believed that God had a purpose in their husbands' deaths, but it was not a simple, easily proclaimed formula. In this, her only published novel, and one of her more controversial books, Elisabeth used fiction to share what she had learned on the mission field: to accept disappointment and mystery, to leave results to God, and embrace mission life as His tool to shape the missionary.
In this nonfiction companion to her novel, Elisabeth gives an engaging, vivid, and frank account of her first year of missionary life. The 3 key lessons God taught her during that time prepared her to encounter the seeming senselessness of suffering after she had honestly sought His guidance and will.
Here we meet Elisabeth Elliot the biographer, giving a clear-eyed account of one of her own heroes, a never-married British woman who rescued hundreds of children from trafficking in India – yet spent the last two decades of her life housebound after an accident.
This book by Steve Saint helps continue the Waodani story, picking up with the death of Rachel Saint in 1994, when they invited Steve to teach them skills for modern life, just as they had once taught him jungle life. Steve gives a lot more detail about the challenges the Waodani face, and provides a moving account of the killing of the five missionaries from their perspective.
Gathered by their daughter Valerie, these letters and journal entries tell the surprisingly tempestuous story of Jim and Elisabeth Elliot's love – not as a model courtship, but as a tale of God's faithfulness to two twenty-somethings who longed to devote themselves to Him.
Transcribed from a series of conference talks Elisabeth gave late in her life, this tiny volume distills her ministry into simple, winsome terms. It reads a little like one of Paul's prison epistles: fragrant, homey counsel written from the crucible of pain.
I thank God for Elisabeth Elliot! Her words have armed me with a personal theology of suffering that has comforted me in disappointments both large and small.
Gratefully,
Elisabeth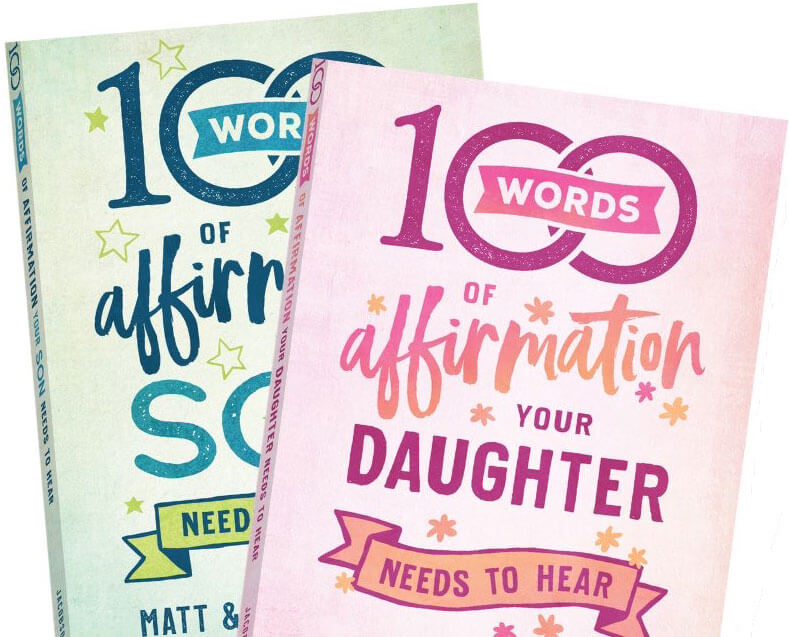 100 Words of Affirmation Your Son/Daughter Needs to Hear
Matt and Lisa Jacobson want you to discover the powerful ways you can build your children up in love with the beautiful words you choose to say every day–words that every son and daughter needs to hear.
These affirmation books offer you one hundred phrases to say to your son or daughter – along with short, personal stories and examples – that deeply encourage, affirm, and inspire.
So start speaking a kind and beautiful word into their lives daily and watch your children–and your relationship with them–transform before your eyes.