Where to Turn When Life Is Sucking the Hope Out of You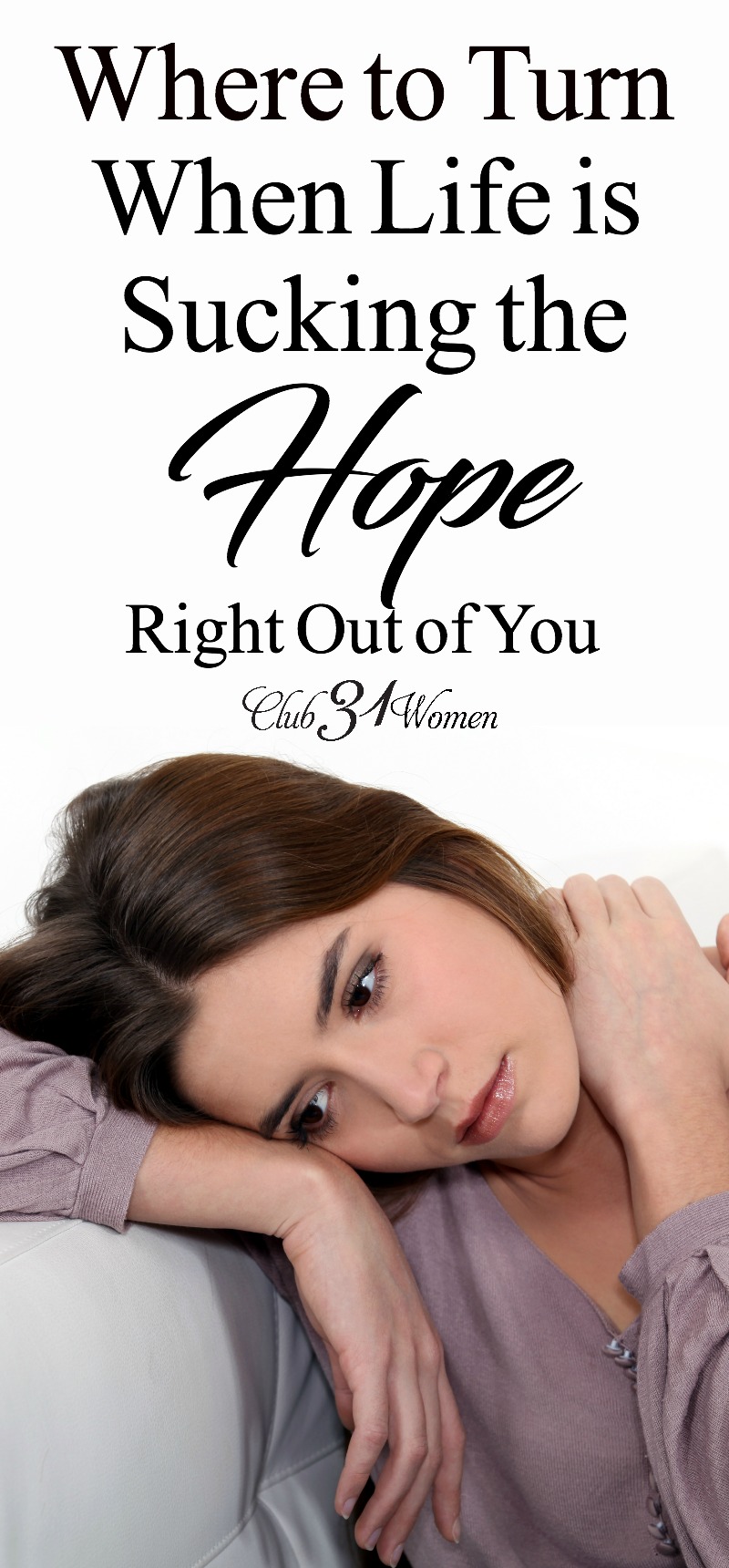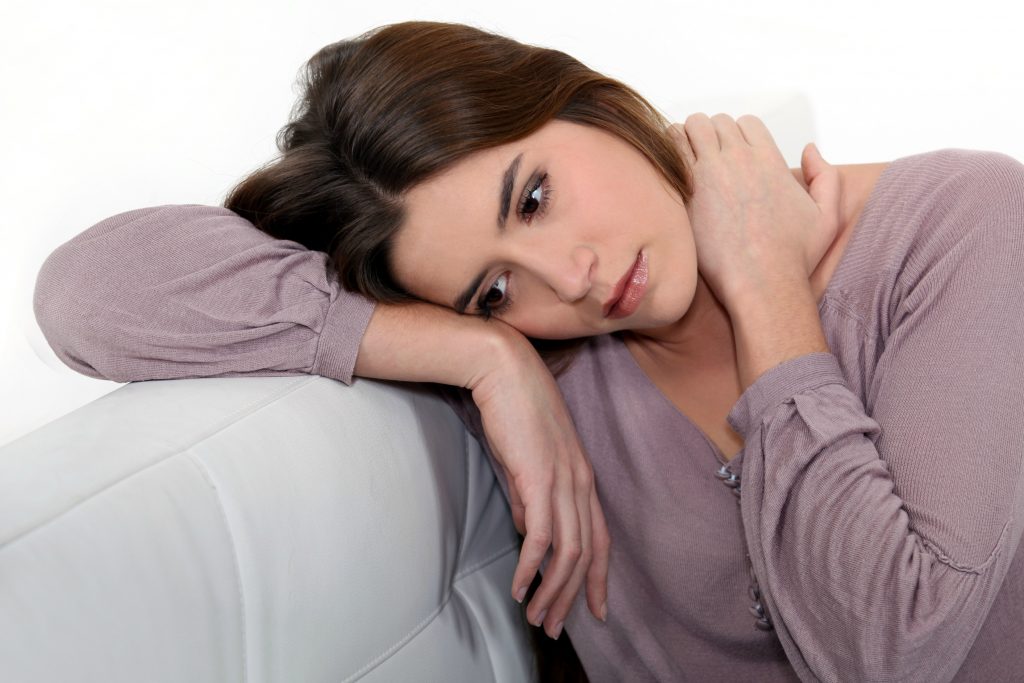 I'd rather have coffee with you.
Then you could tell me all about this. This thing that is sucking the hope and life out of you right now.
I can't see you, nor can I hear your full story through this screen at the moment, but I'm going to read between the lines if you'll let me.
You're tired of trying to do the right thing in the face of all you're going through.
You don't know how to make it stop.
You've wracked your brain for weeks/months/years, trying to think of who or what could fix this problem.
No one understands completely. And maybe that hurts the most — the fact that no one will ever realize how much strength it's taking for you to just hold on one more day, one more moment under these conditions.
I'm Sorry
The first thing I want to say to you is, I'm so sorry.
I didn't want any of the things I went through to happen either. Each time my world has been shaken, I found myself in need of a lot of things, but most of all, empathy.
Friend, you've got mine. I am so sorry you are going through this.
No. I don't know the depth of it. The writer of Proverbs got it right:
"The heart knows its own bitterness, and a stranger does not share its joy" (Proverbs 14:10).
But what really matters is that you've got the empathy of Jesus. He gets it. Completely.
"Surely he has borne our griefs and carried our sorrows" (Isaiah 53:4).
His heart hurts with yours. No matter how this all came about.
God Wants Your Heart
The second thing I want to tell you is, God wants your heart in the middle of it.
By the way, there is a middle of it. Which means there was a beginning, there is a middle, and there is also an end.
"But may the God of all grace, who called us to His eternal glory by Christ Jesus, after you have suffered a while, perfect, establish, strengthen, and settle you" (1 Peter 5:10).
He will settle you in His time. But wherever you are today, God wants your whole heart.
Believe it or not, God's got this. I promise. Of course, it's the promise of His Word that holds water.
"And we know that all things work together for good to those who love God, to those who are the called according to His purpose" (Romans 8:28).
Right now you don't see the good that's coming. That's okay because He does. But give Him your whole heart even while you don't see. Stay surrendered to Him. Don't let your heart harden and grow bitter. Don't waste this opportunity to grow closer to Him.
Yes, Satan intends this for evil. He wants to use it to drive a wedge between your Savior and you. But God intends it for good. Let it be the very thing that drives you into Jesus' arms. Again and again and again.
God Won't Waste It
The third thing I want to say is, God will not waste this.
God redeems. That means His interaction with us, His beloved children, has always been about taking our sin, our pain, our sorrow and turning everything ugly around.
From the fall into sin in the Garden of Eden came the sacrifice of God's own Son, Jesus. From Jesus' death came Jesus' resurrection. God transforms sinners into saints through the blood of Christ.
So why would we doubt that He can also take this awful thing and turn it around to be used for our good and His glory?
You have no idea how this can ultimately beautify your soul.
Nor do you know how many others you will be able to touch because of this.
You don't see how this might be the only gateway to the path of joy God has prepared for you.
You have no inkling the impact this will make on the future. In your tiny corner of the world. Or across the world. Or in eternity.
You don't know.
But God does.
"For our light affliction, which is but for a moment, is working for us a far more exceeding and eternal weight of glory." 2 Corinthians
So trust in Him. And keep crying out to Him who empathizes with you, who desires your whole heart in the midst of your pain, who will redeem every single part of this mess.
King David did. Through danger, sickness, betrayals, loss of loved ones, family breakdowns, sin, and scandals, he knew where to turn: "I cry out to God Most High, to God who fulfills his purpose for me" (Psalm 57:2).
God cares.
Let Him do His work.
He's going to use this.
This won't be wasted.
Blessings,
*One more thing: If you don't know Jesus personally — if you're wondering what exactly it means to give Him your heart, or why I'm willing to place all my hope in Him and what His Word says, please let me know. I'd love to answer your questions.

Save
Save