Surprisingly Romantic Gift Ideas for The Man You Love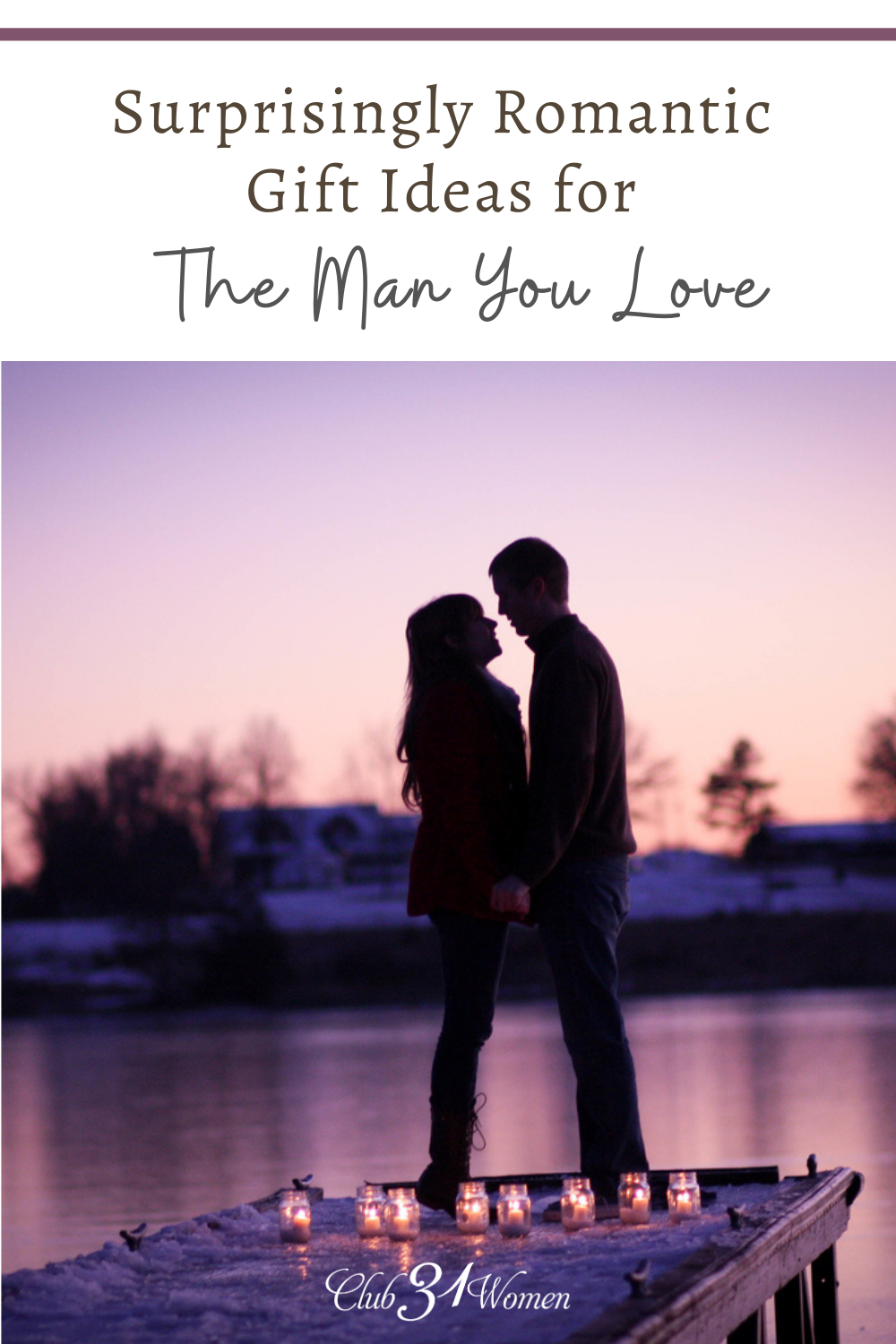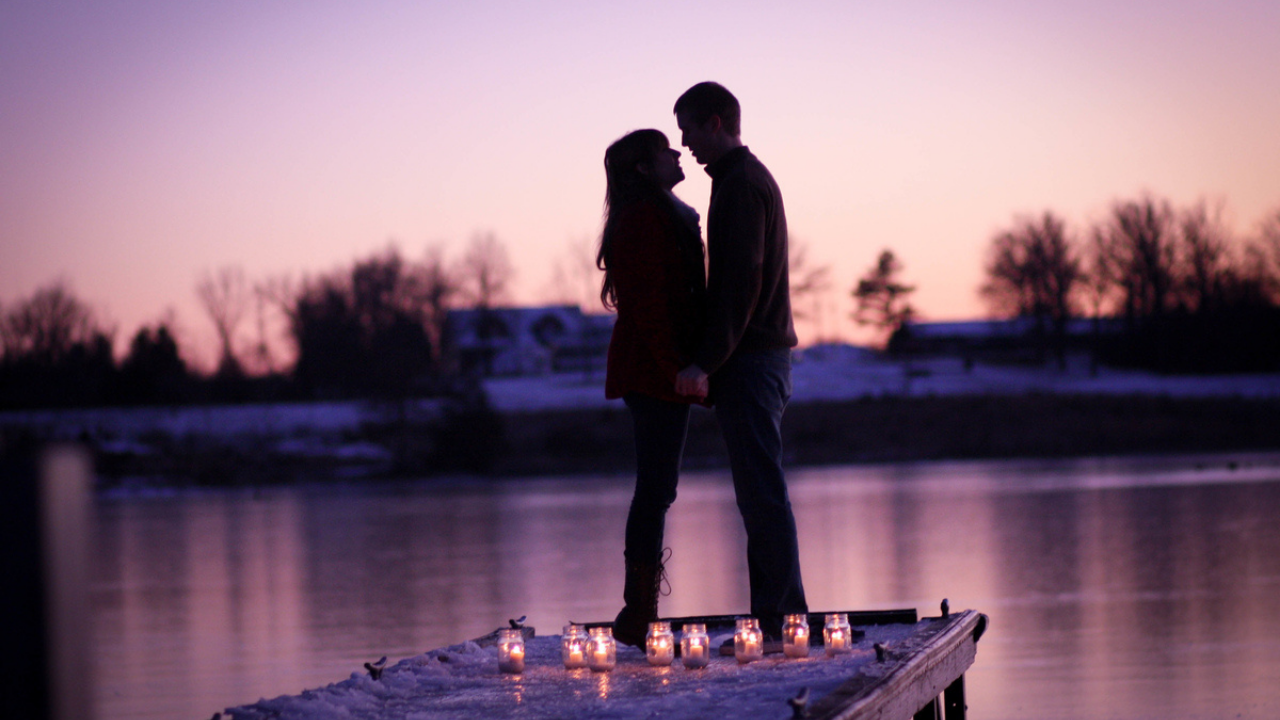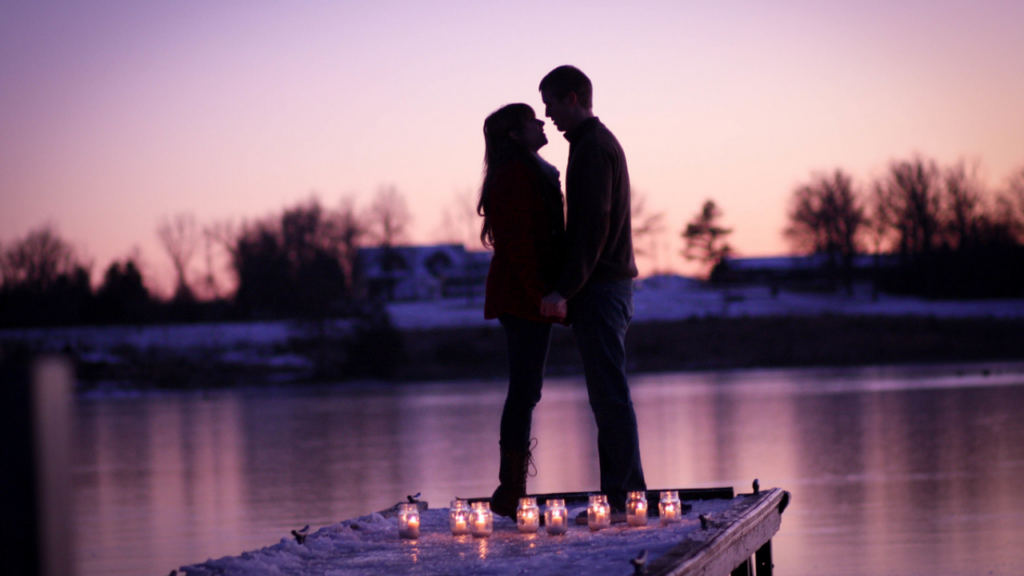 *Looking for a romantic gift for that special guy? Here are over a dozen wonderful gift ideas!
We are hopeless romantics. He and I. And I still enjoy finding that perfect romantic gift for him.
We still hold hands, kiss on the lips, and give little love-gifts and whisper words of kindness.
And while we recognize that this is only small stuff, we consider such things as a kind of glue that connects our two hearts.
So we keep it going. Even after all these years. Even though it goes against the flow of the world we live in.
It's also why – after having eight children and over two decades of marriage – we still celebrate like a couple of young lovers.
As far as I'm concerned, I think he has it somewhat easy. Chocolate. Flowers. Books. Jewelry. And that's just off the top of my head!
But finding something "hopelessly romantic" for him? That's another matter.
He used to tell me, "Oh, don't bother. I don't want anything anyway." But that's no fun! How can you "exchange" gifts if only one of you is giving? Exactly.
So over the years, I've found some neat gift ideas that he actually liked – far more than he probably thought he would. Things that he wouldn't necessarily buy for himself, but enjoyed all the same.
Surprisingly romantic gifts.
And I'm sharing with you some of those ideas today…
Romantic Gift Ideas
This post may contain affiliate links through which Club31Women might get a small compensation – with no additional cost to you.  See my disclosure policy here.
Ready to sleep out under the stars…from your very own room? Here's something (albeit a modern version) for your starry-eyed romance. Check out this beautiful star-maker—>HERE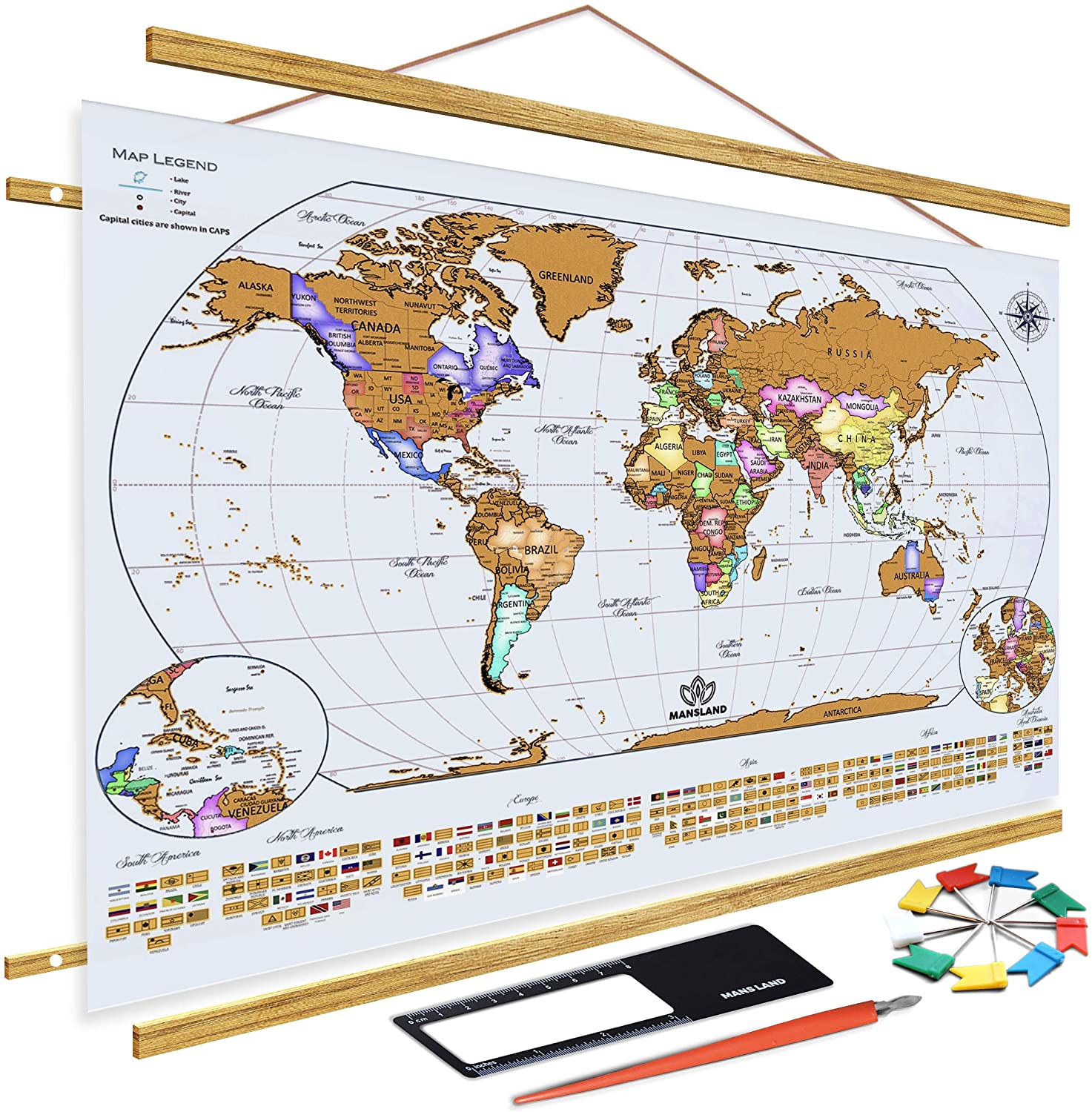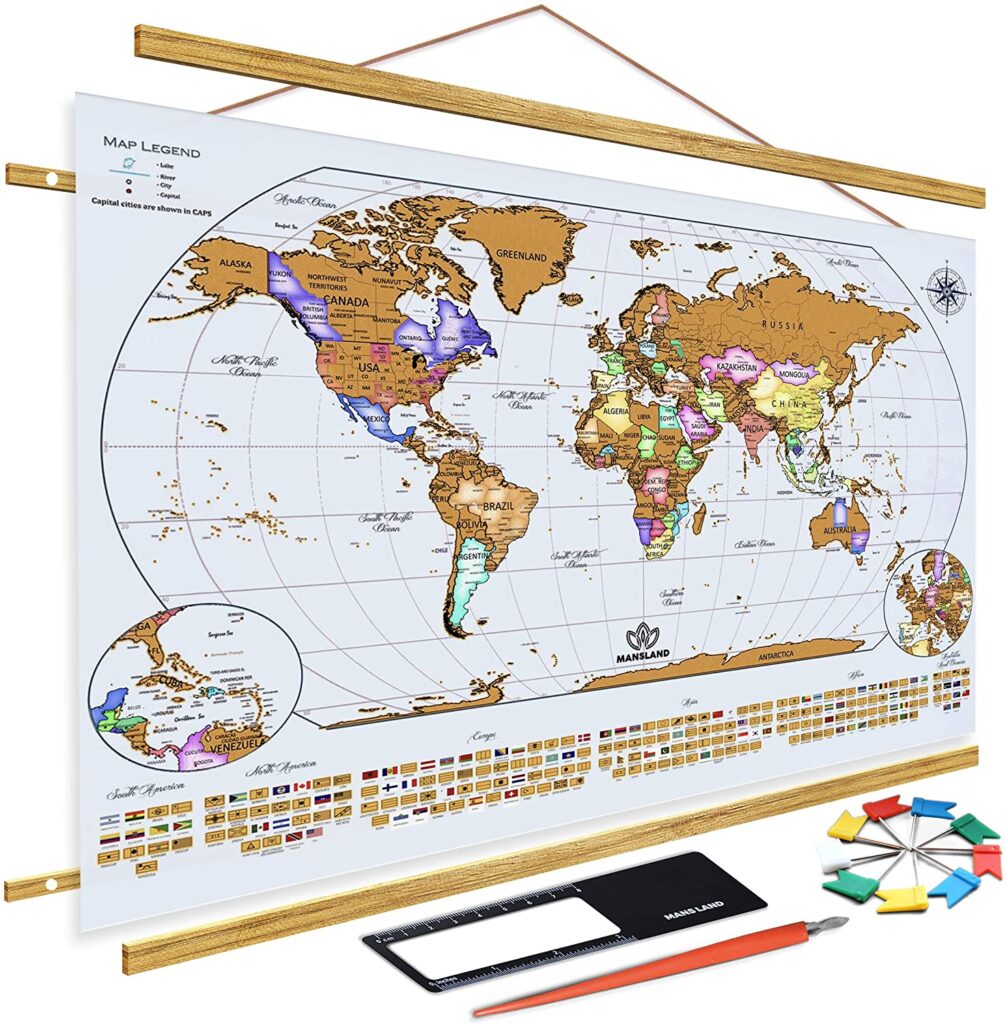 Whether your husband has traveled – or could imagine where he'd like to travel someday – this map would be fun to have on his wall. Maybe even the two of you could dream together about the places you've been and the places you'd like to go. A very romantic gift! Available—>HERE.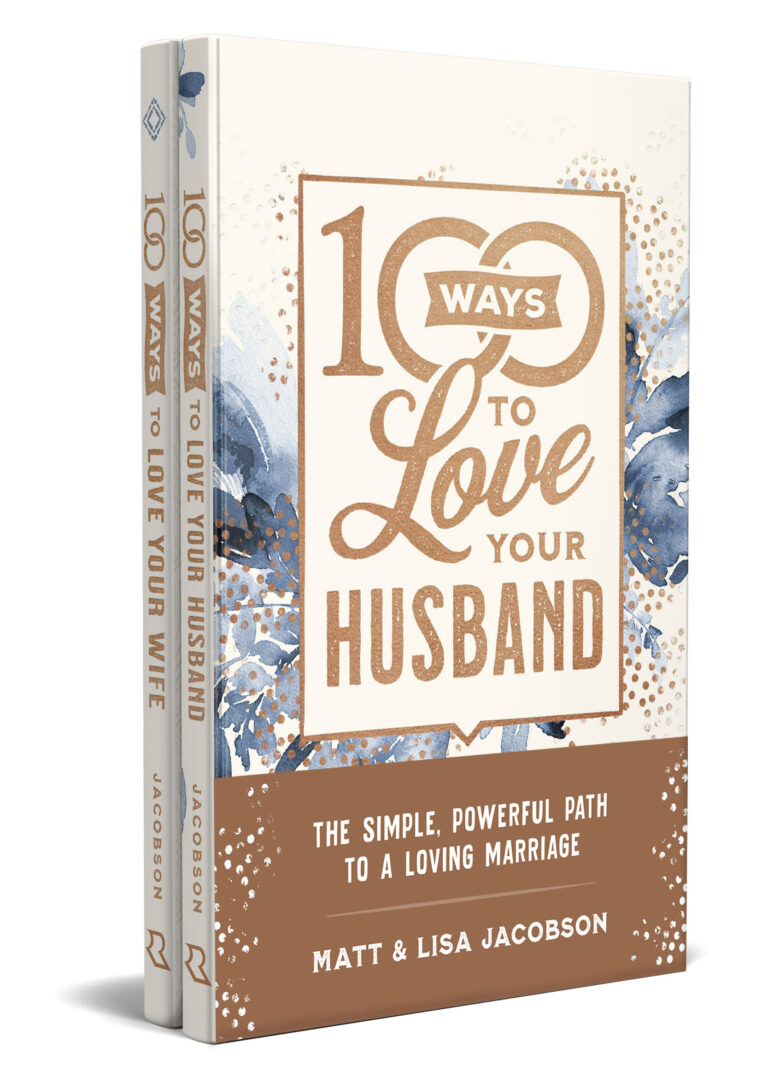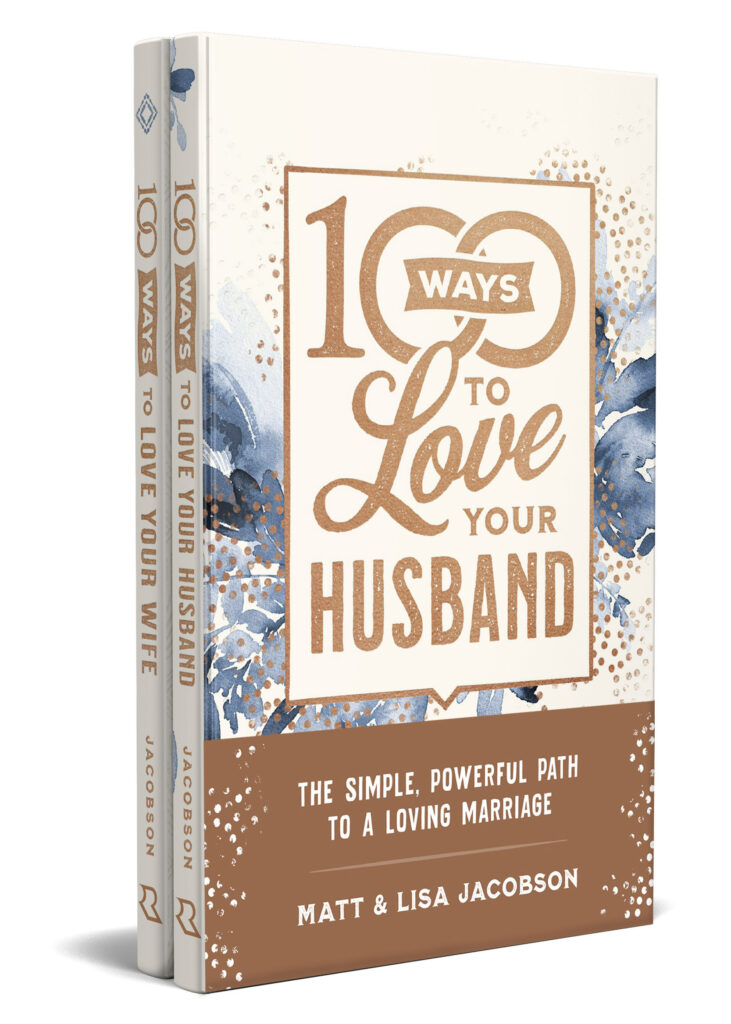 This book was just great. It was a quick read but very practical. He gave you numerous examples of how to love your wife and examples of how not to. Some of the chapters were super short, but since each chapter was one of the ways to love your wife, it worked out. Great read! ~ Amazon review
We've heard so many enthusiastic "thank yous" recently from guys who found this book very helpful in their desire for a better marriage. It is full of short, practical, and inspiring ways for a man to love his wife. Available—>HERE
And if you're looking for "his and her" gifts, there's the companion book for wives, 100 Ways to Love Your Husband by Lisa Jacobson (me!).
Or better yet, get both books together—a beautiful and lasting gift for him and for your entire marriage! These new gorgeous gift editions of 100 Ways to Love Your Husband/Wife are available–>HERE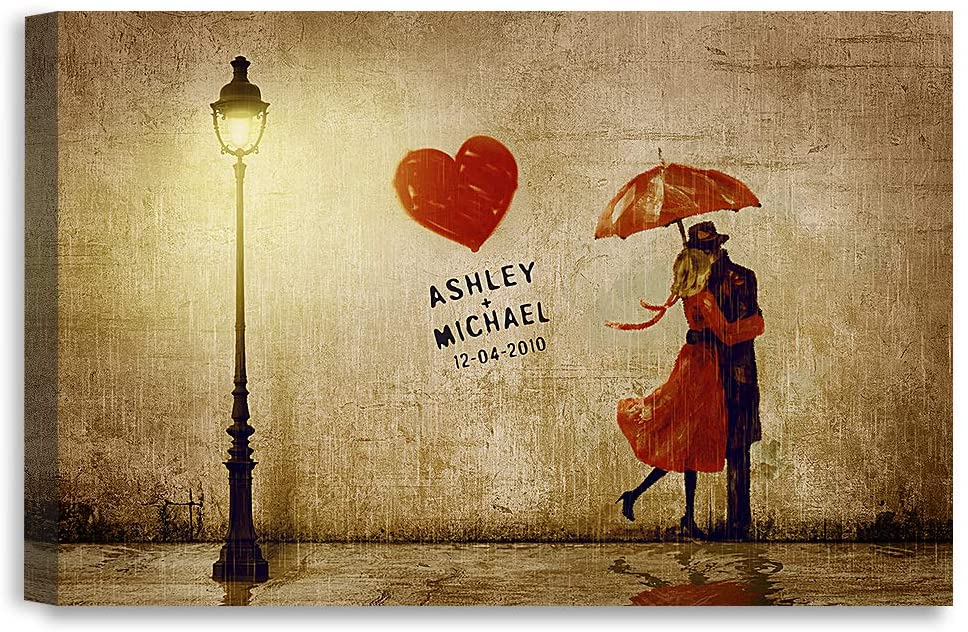 Maybe it's just me, but I think this is an incredibly romantic gift. I don't know about you, but we BOTH recall our first kiss like it was yesterday (and it's been more than few years ago!). What a beautiful way to remember that special moment! Available–>HERE
More Romantic Gift Ideas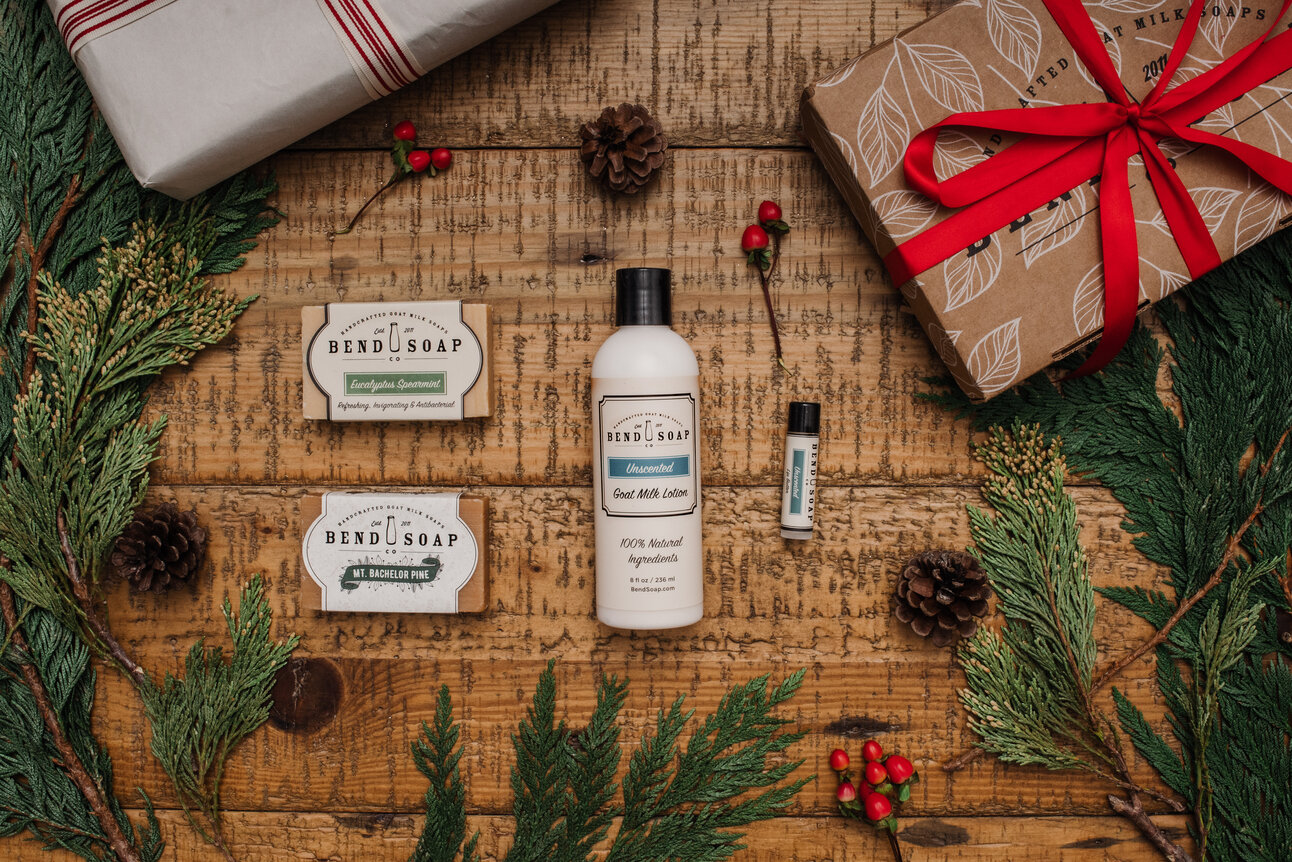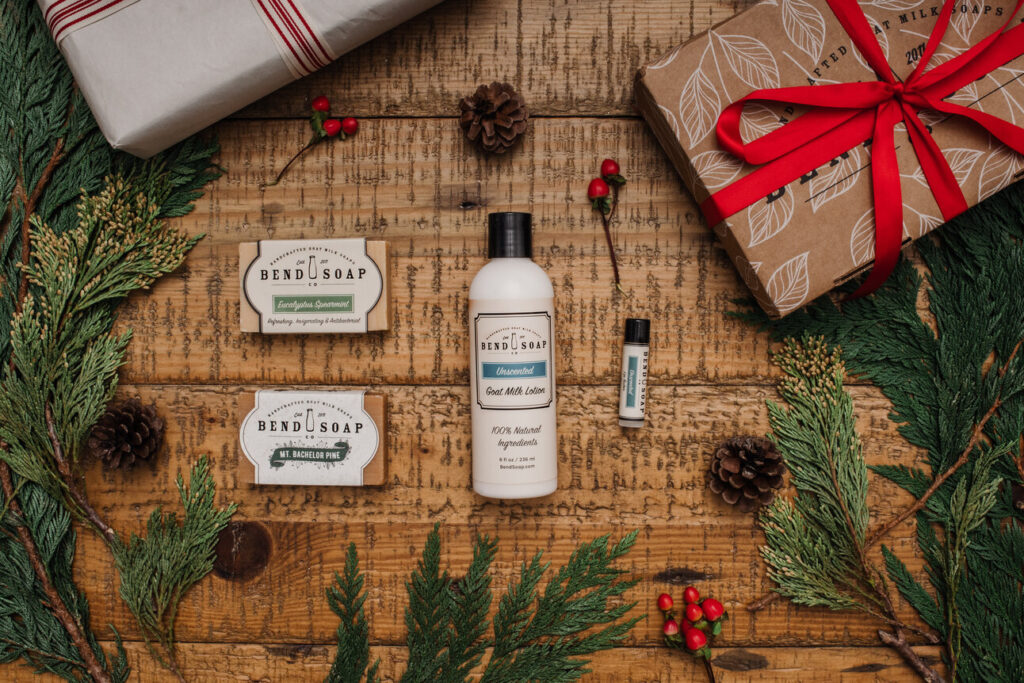 The Best for Men Bundle includes the two bars of soap (Mt. Bachelor Pine and Eucalyptus Spearmint) that have been most popular amongst Bend Soap Co. male customers. They've added our Unscented Goat Milk Lotion and Unscented Lip Butter because even men need a little extra hydration! P.S. We've been using Bend Soap Co. products for years and LOVE them! Available–>HERE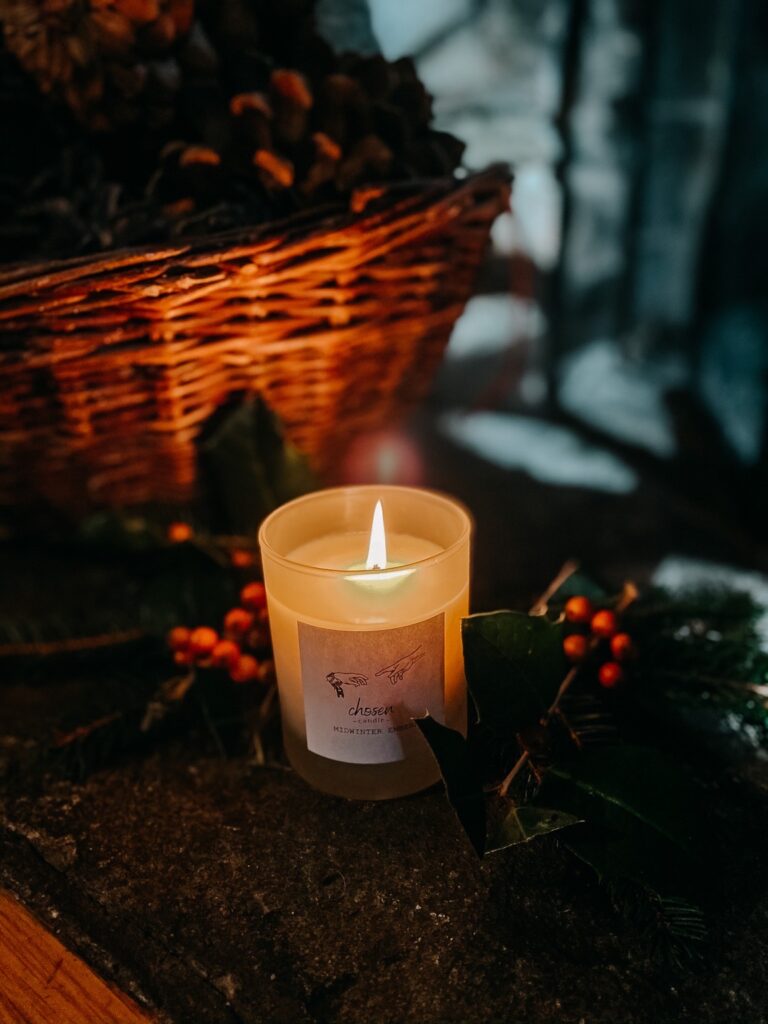 Whether he's pulling a late night at the office or has to go into work early—these candles will warm up your man's workspace perfectly. With notes of spruce, coals, and cider, Chosen Candle's new Midwinter Embers is a welcoming fragrance that will remind him of home. Available—>HERE
Hand-poured in Virginia, clean-burning soy wax, phthalate-free fragrance oils, and no additives. [20+ hour burn time]. Chosen Candle was fired up by two friends who wrestled with what they could do to help the harsh realities of our world. Currently, 5% of profits help fight human trafficking.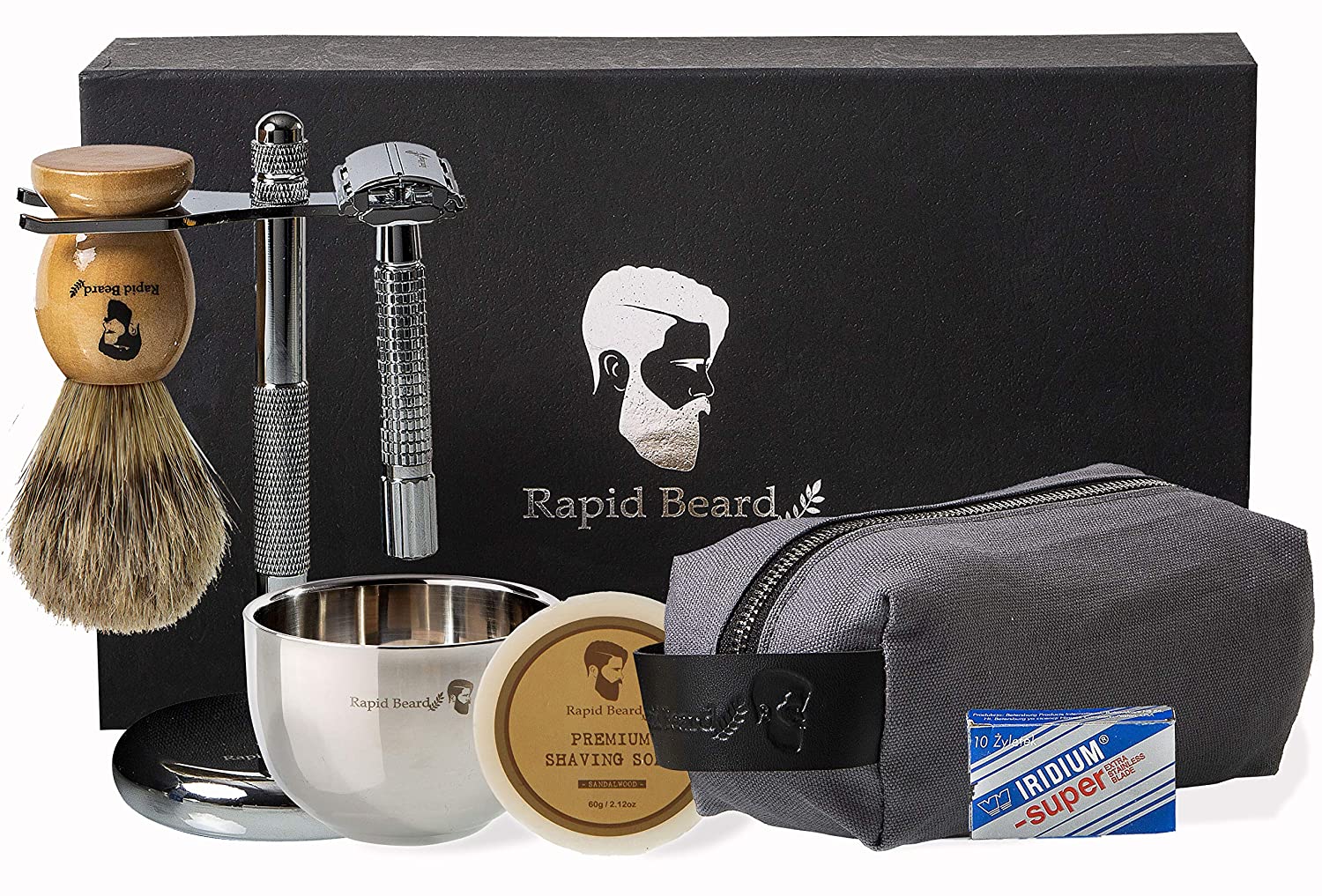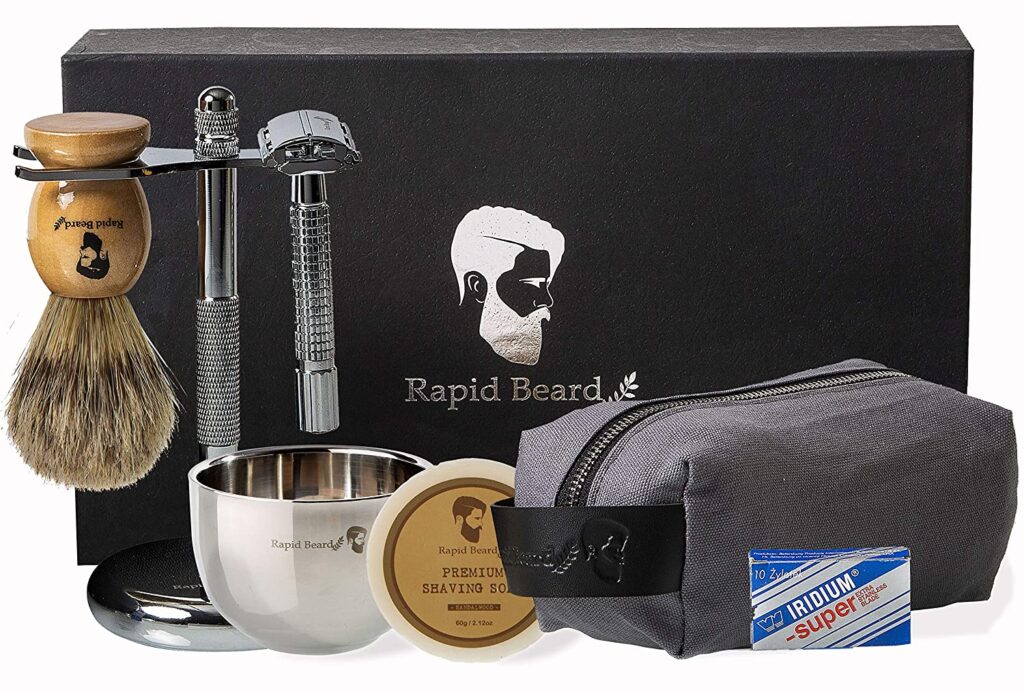 My husband has a beard and mustache, but if he didn't? I'd definitely want to get this kit for him. This is a waaaayy more romantic gift idea than disposable razors (and cheaper to replace than expensive cartridges)! He might not get it for himself, but if you gave it to him….? It might be just the thing! Available here.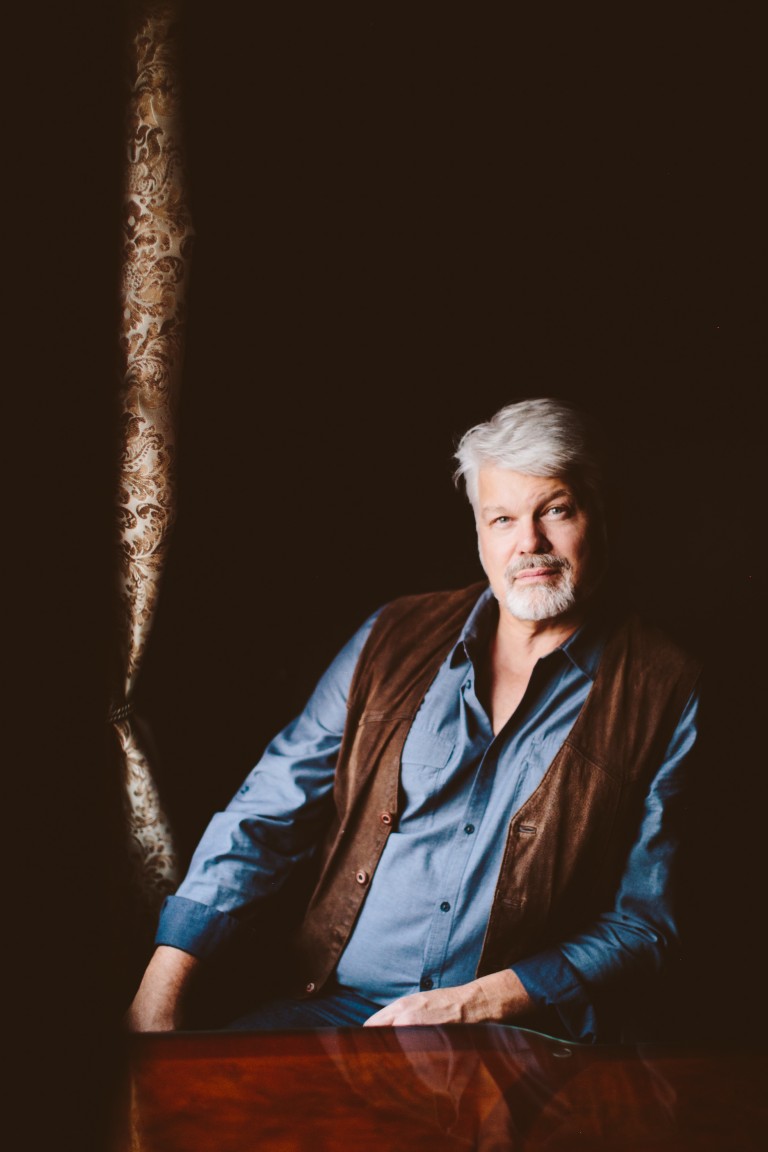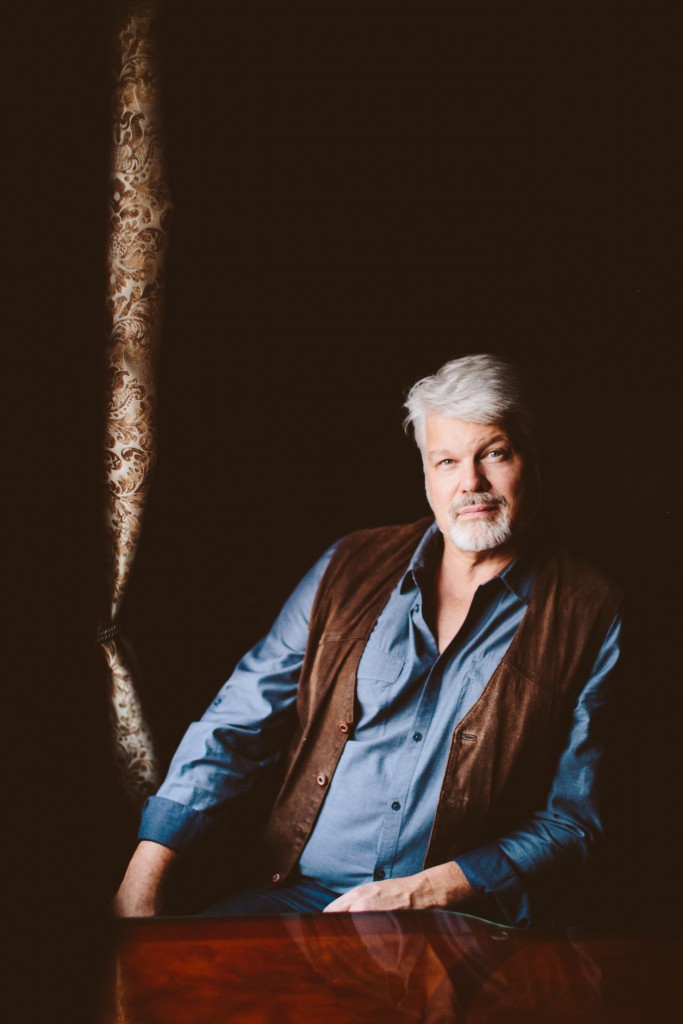 The Man I Love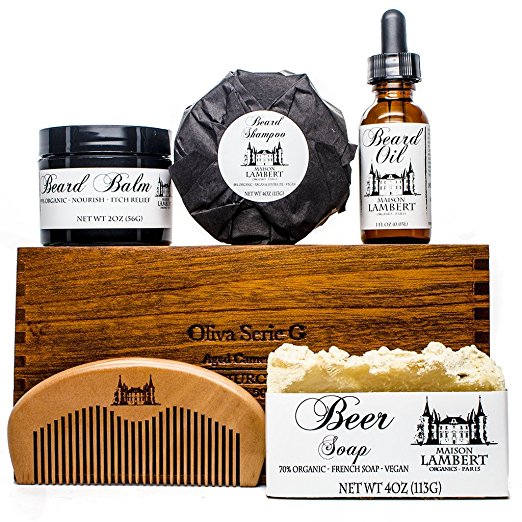 As my own man has a beard and has for many years now, I'd be inclined to go this direction. The kit contains: Organic Beard Balm, Organic Beard Oil, Organic Beard Shampoo, Wood Beard Comb, and a Free Organic Body Soap. This has a certain cool factor, plus it smells sooo wonderful! Available here.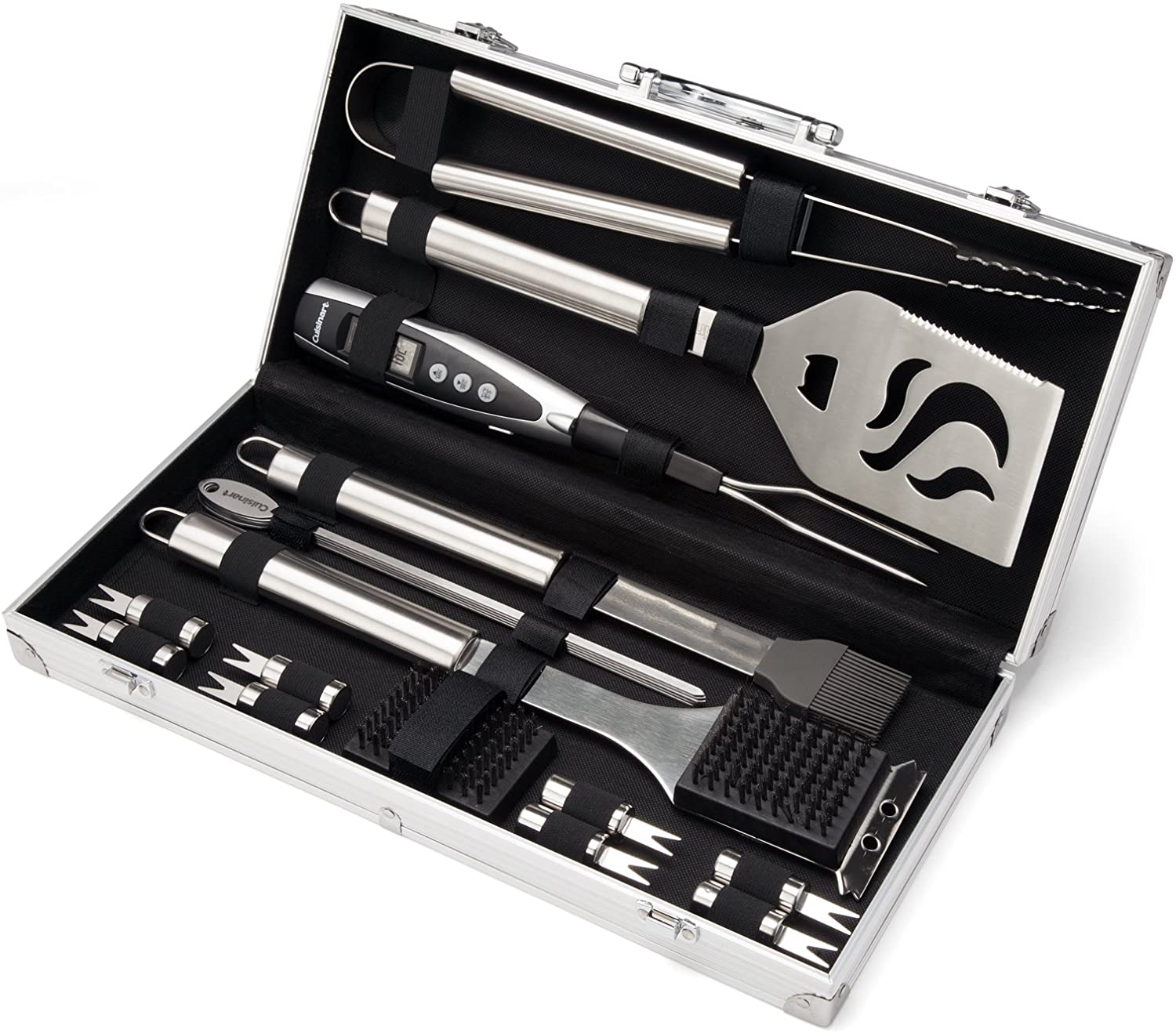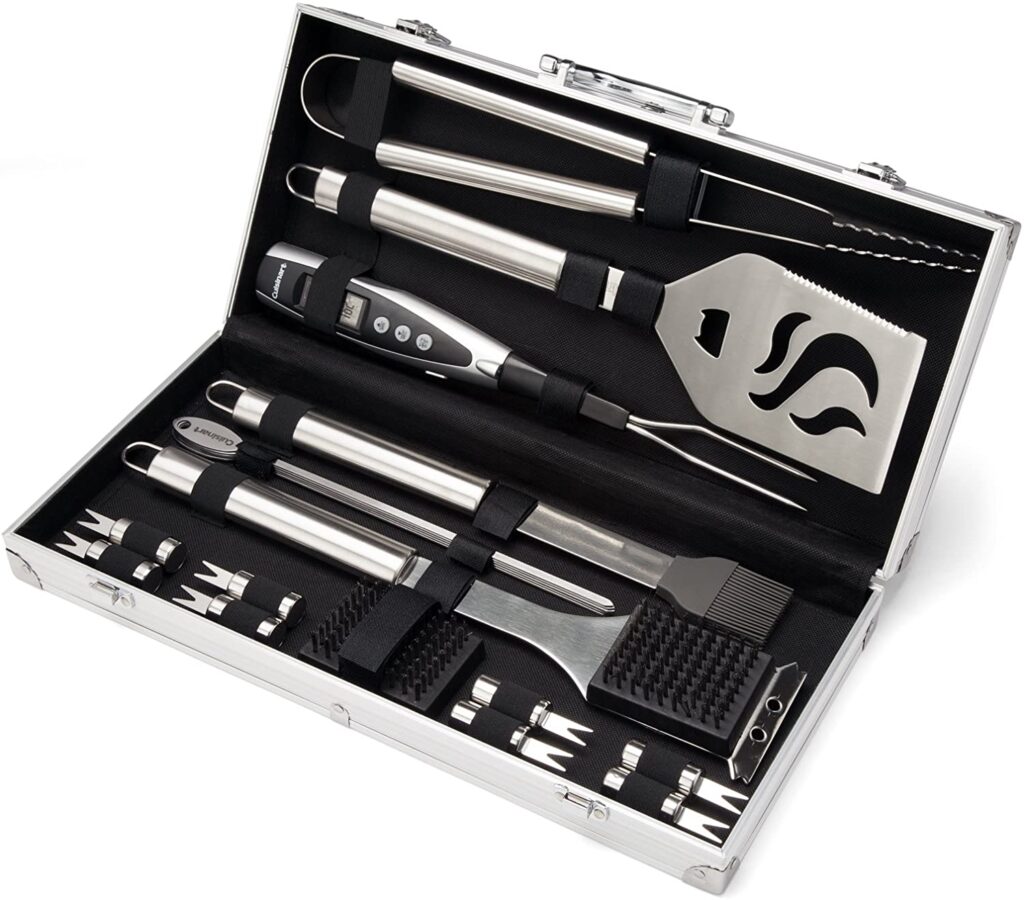 As one reviewer put it, "One of my favorite gifts from the Wife!" This Set includes 20 essential tools for grilling: Chef's spatula, grill tongs, digital temperature fork, silicone basting brush, four pairs of corn holders, five skewers, cleaning brush with extra brush head are all contained in a durable aluminum carrying case – perfect for the on-the-go or at home. Available—>HERE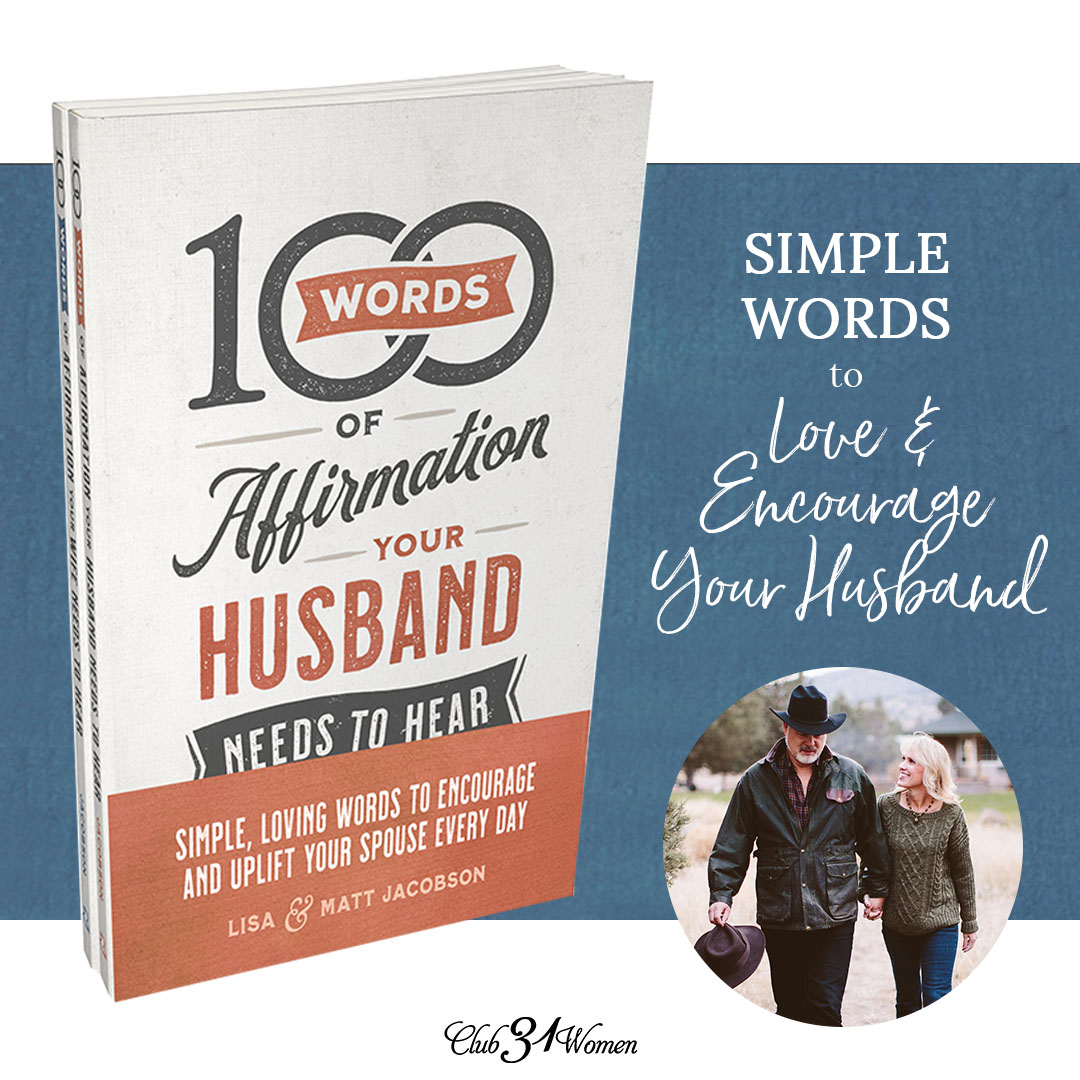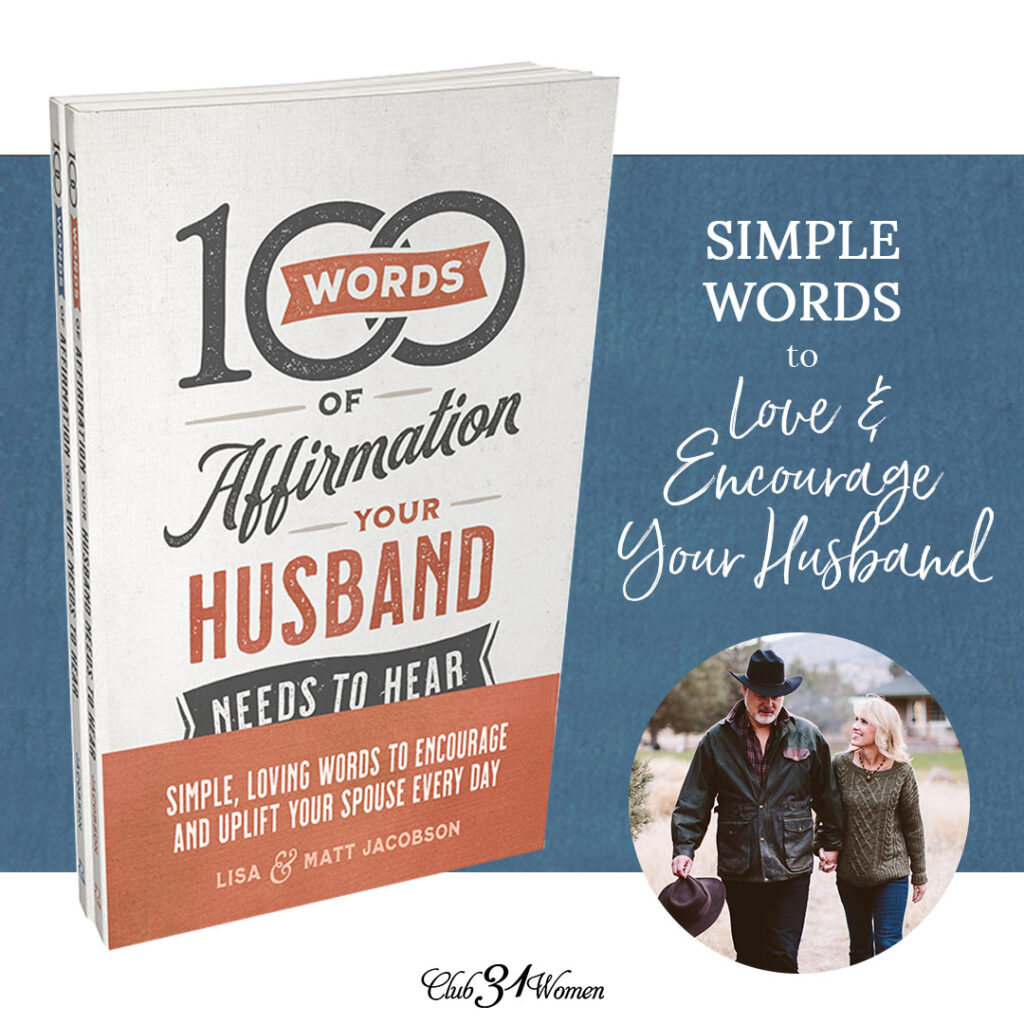 ★★★★★A helpful and enjoyable read!
These books are a joy to read, and I gained some great ideas. The authors are very transparent with how they have applied these principles, which is helpful. Words of affirmation do not come easy to me, so it was good to read some(well, 100 🙂 ) I can use and examples of how to use them in daily life. Each affirmation is written in a way that even if your spouse doesn't fit the description exactly you can still use it. I found it made me think of things I wouldn't have noticed before so a great tool for strengthening your marriage. ~ Amazon Review
You and your spouse can discover the powerful ways you can build one another up in love with the words you choose to say every day—words that every husband or wife needs to hear. Start speaking these words into each other's lives and watch your spouse—and your relationship—transform before your eyes. Available—>HERE
Romantic Gift Ideas for Adventure

I wondered if this journal might have lost favor in the age of digital technology, but when I asked a group of guys about it? They all gave this one a big thumbs-up! So apparently, this is a timeless gift that he's not likely to purchase for himself but would be secretly thrilled to own one. Available–>HERE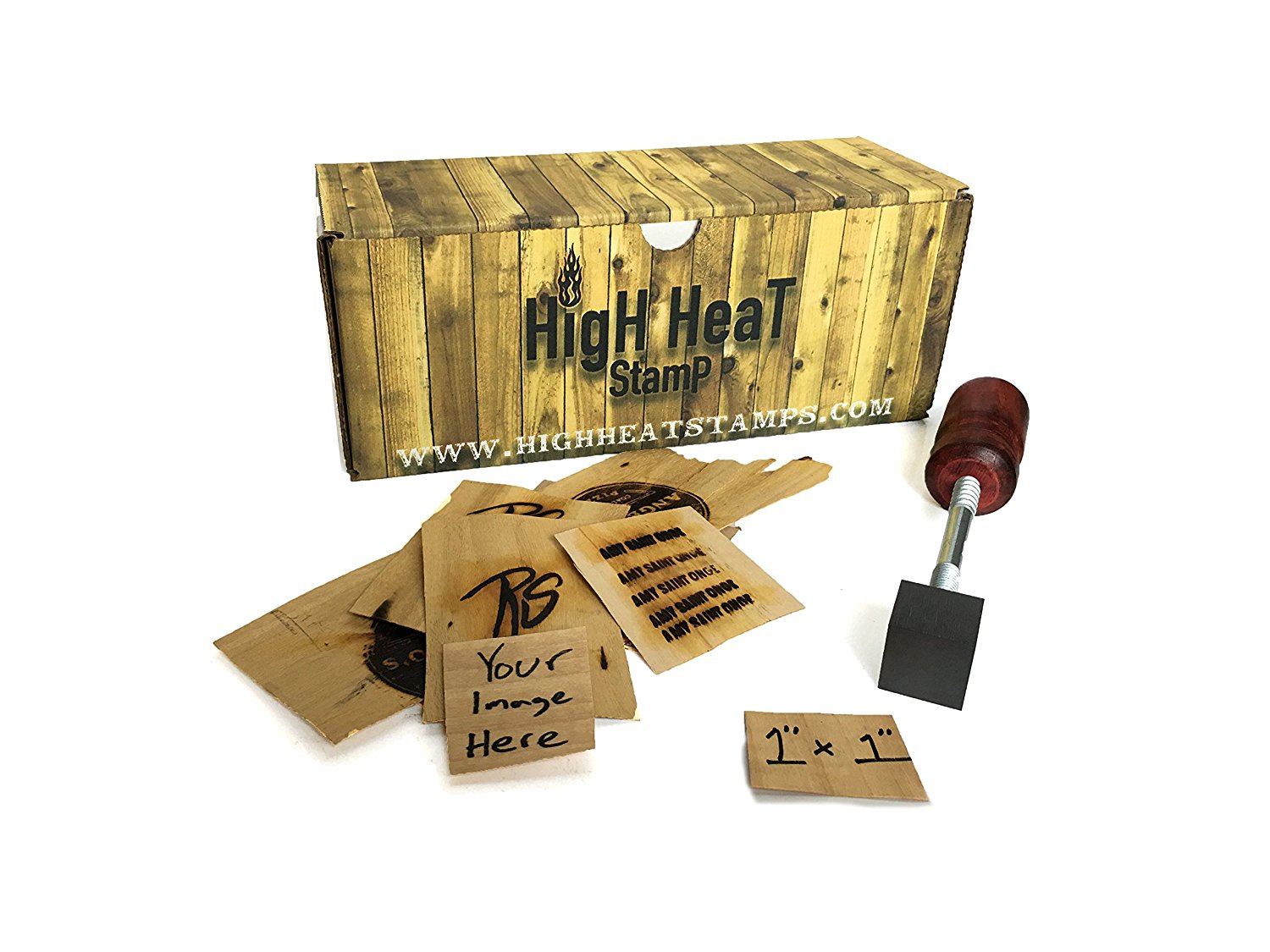 This had so many 5-star reviews that I had to check it out for myself. I quickly saw why everyone was raving over this one. Talk about the gift for the "guy who has everything"…this is a winner. How cool to be able to brand your own steaks! Available—>HERE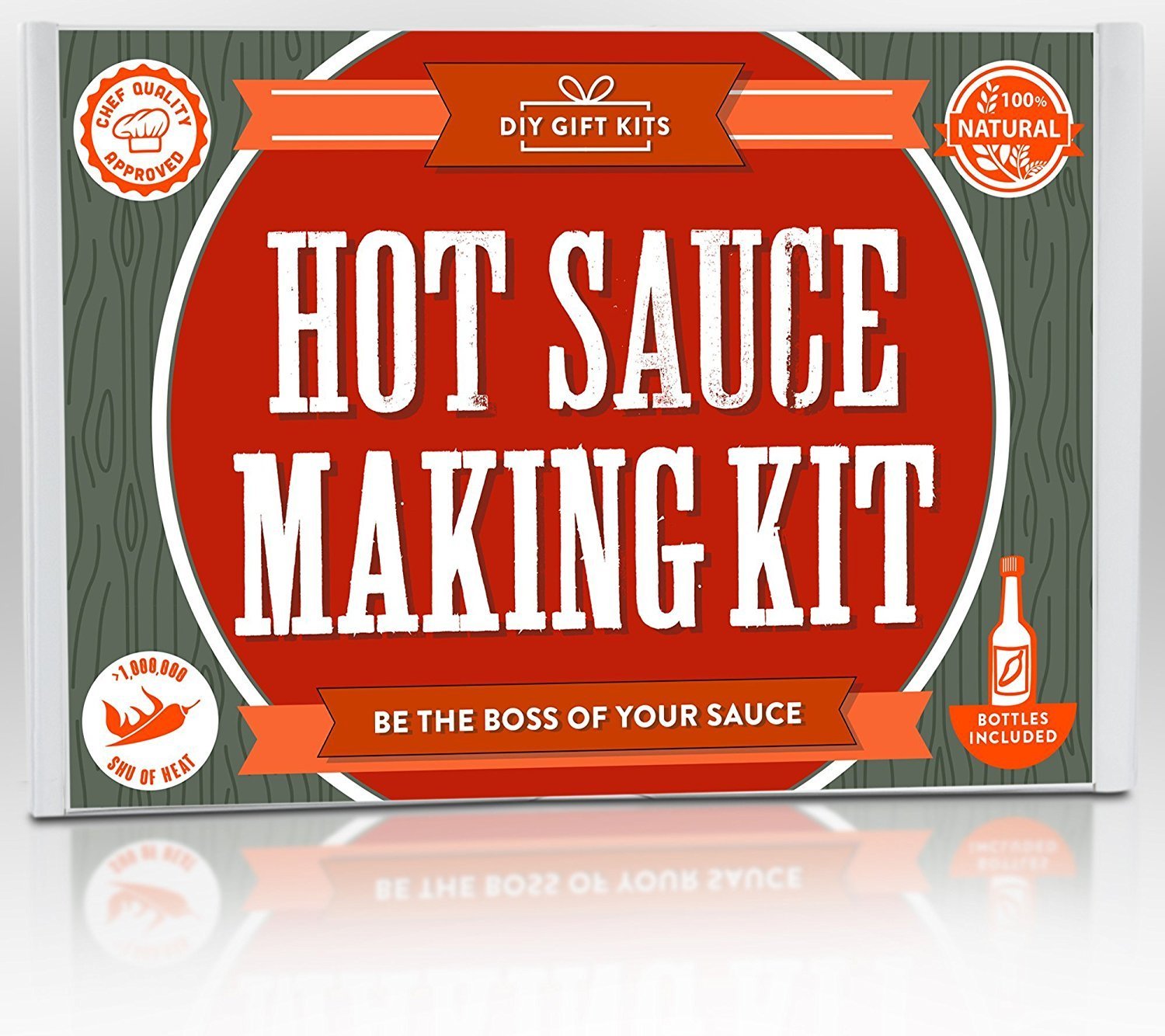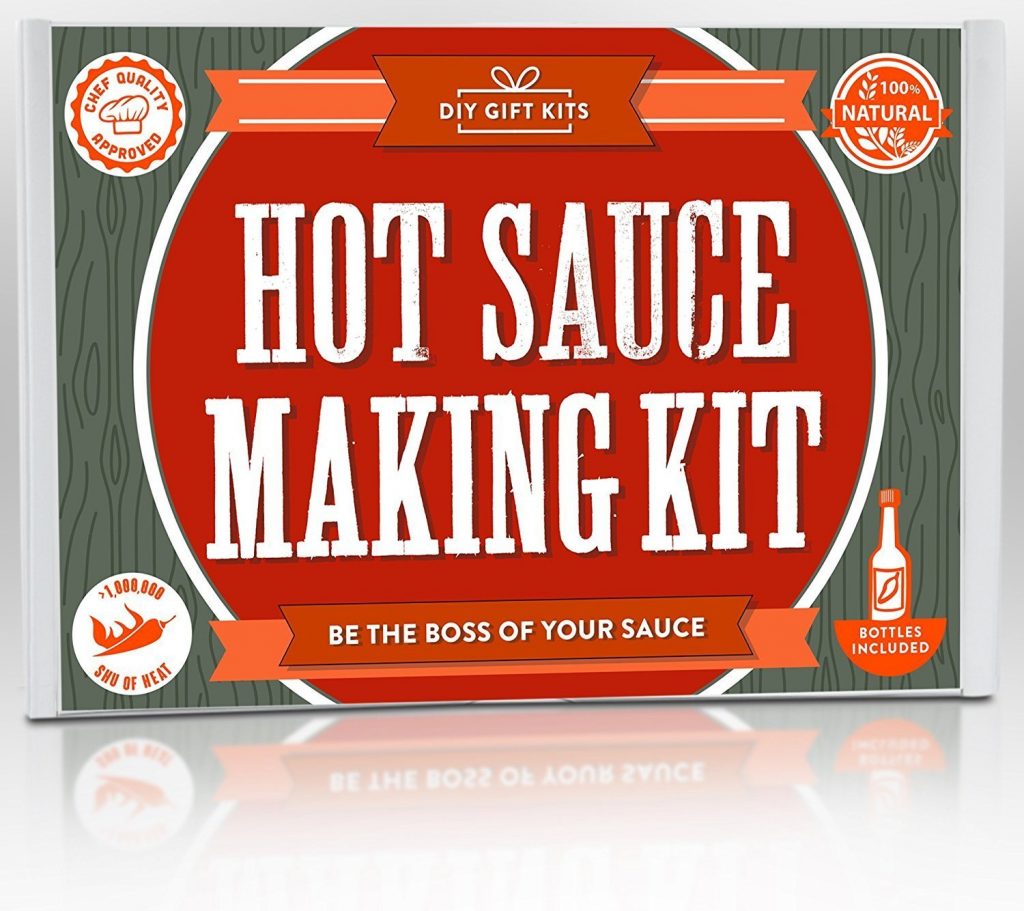 At first, I thought it was just my husband, but when I mentioned the idea to my friends? Many of them said their husbands would love this too. Kit includes everything you need for making seven lip-smacking gourmet bottles, and you can do it at home! I'm going to resist the obvious remarks about it being *hot*….although it's very tempting! With over a thousand 5-star reviews. Wow. Available—>HERE.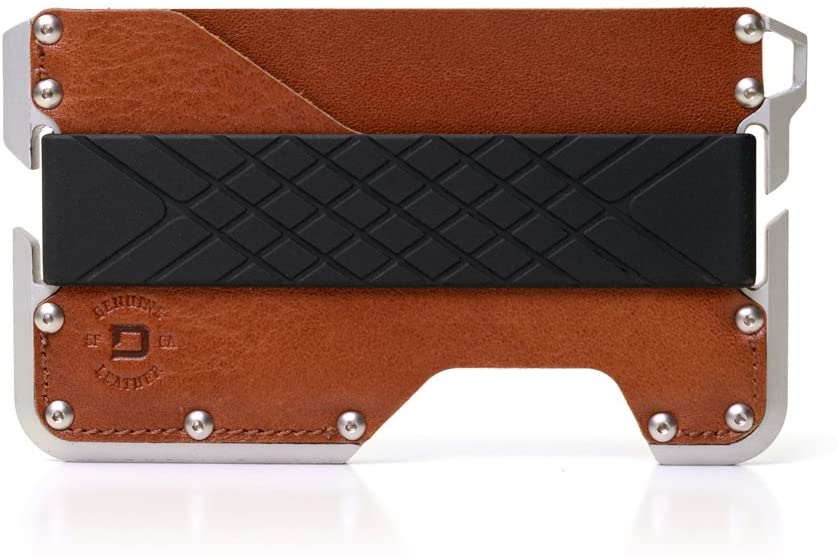 This wallet is slim, looks great, and super durable. It can hold up to everything thrown its way! Being dropped out of a car, opening bottles, dropped in the ocean, put through the washer and dryer, left outside in the rain… Everything. As one person put it, "I've gifted this wallet (in different colors) to a few people and they say it's one of the best and most used gifts they've ever received." In other words, a terrific gift! Available—>HERE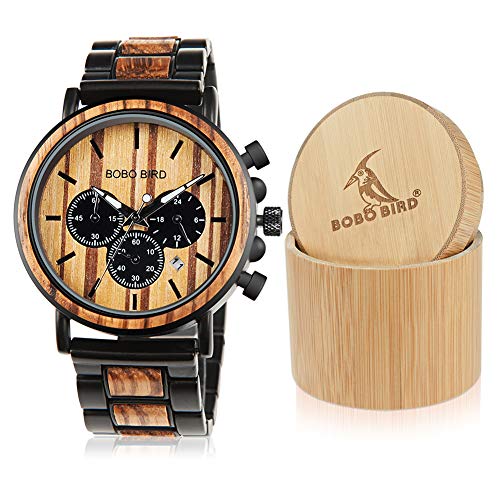 I'll take the pearl necklace any day, but for him….? An expedition watch is more like it. And this one communicates "adventure" and "challenge" and "conquer" all in one and at a reasonable price. Available here.
So there it is….15 surprisingly romantic gift ideas for the man you love.
Blessings,
Lisa Jacobson
So what is the secret to a happy, thriving, loving marriage, where the fire of romance and close friendship do not fade?
From popular Christian voices Lisa Jacobson and Phylicia Masonheimer, The Flirtation Experiment inspires you to strengthen your marriage with a fun, unexpected approach that leads to the depth, richness, and closeness you desire.
Ready to make a significant impact on your marriage . . . one small flirtatious experiment at a time?