The Simple Thing I Do When My Husband Isn't Leading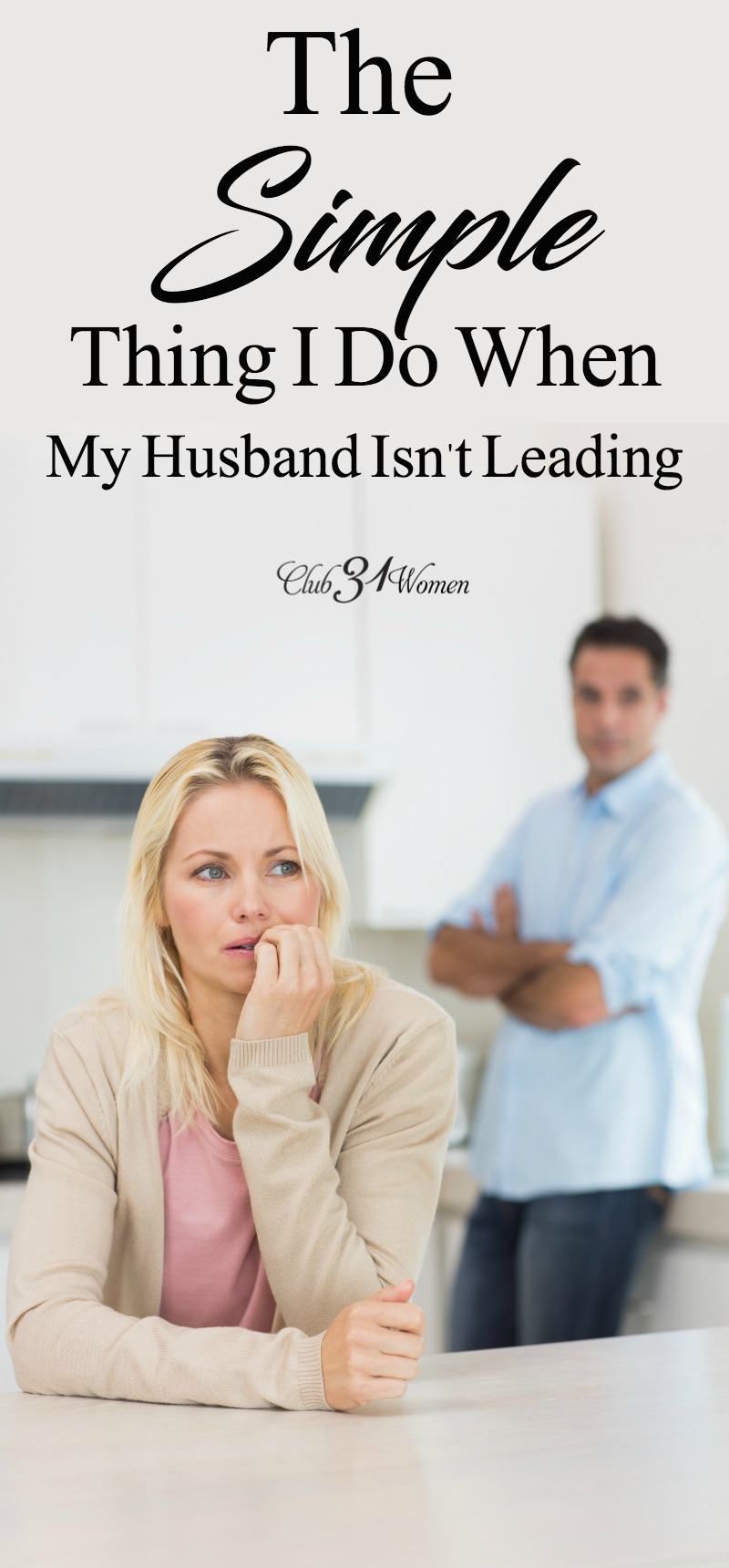 Why does it frustrate us wives so when our husbands aren't leading in the things that are spiritual? Is that something a wife should change?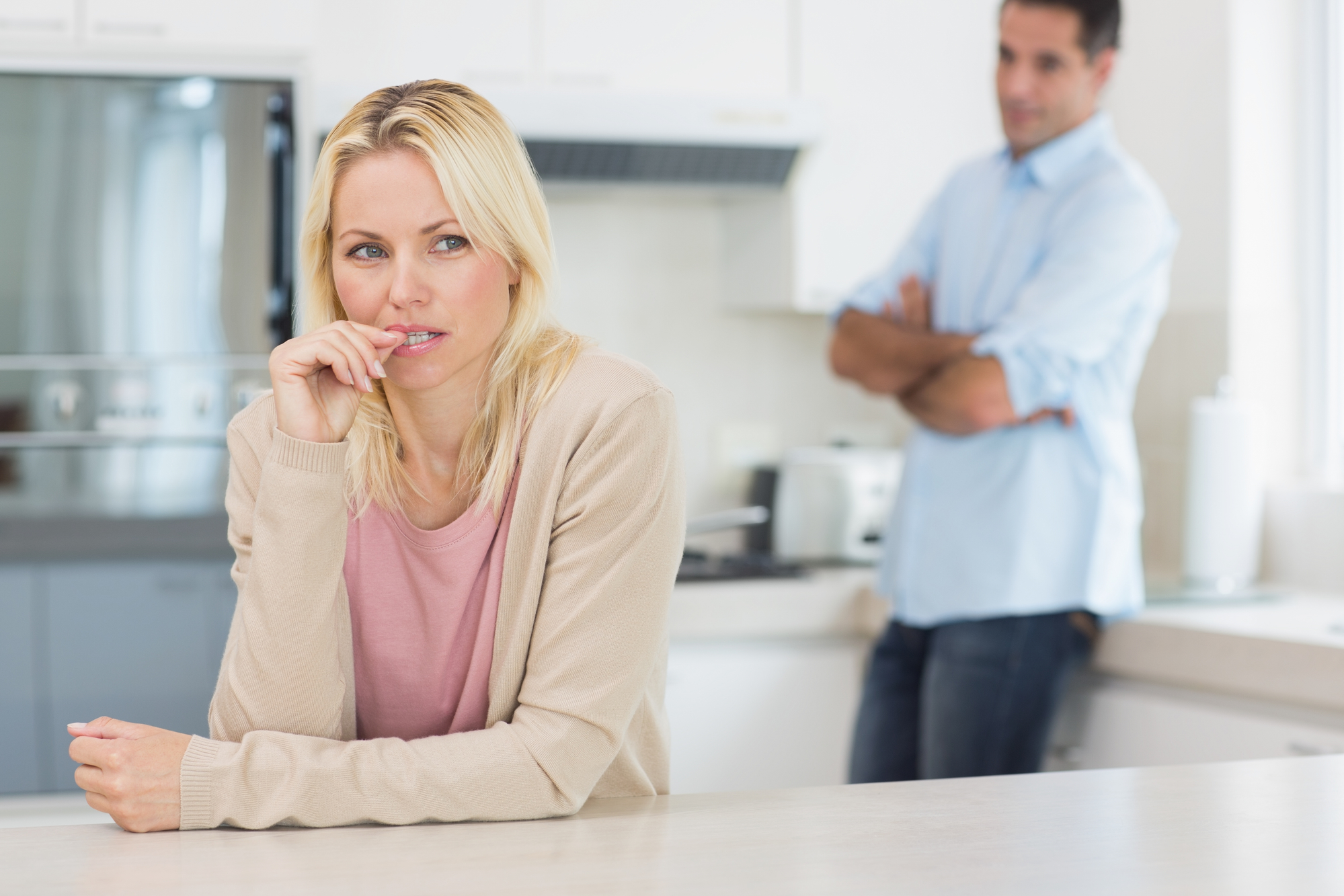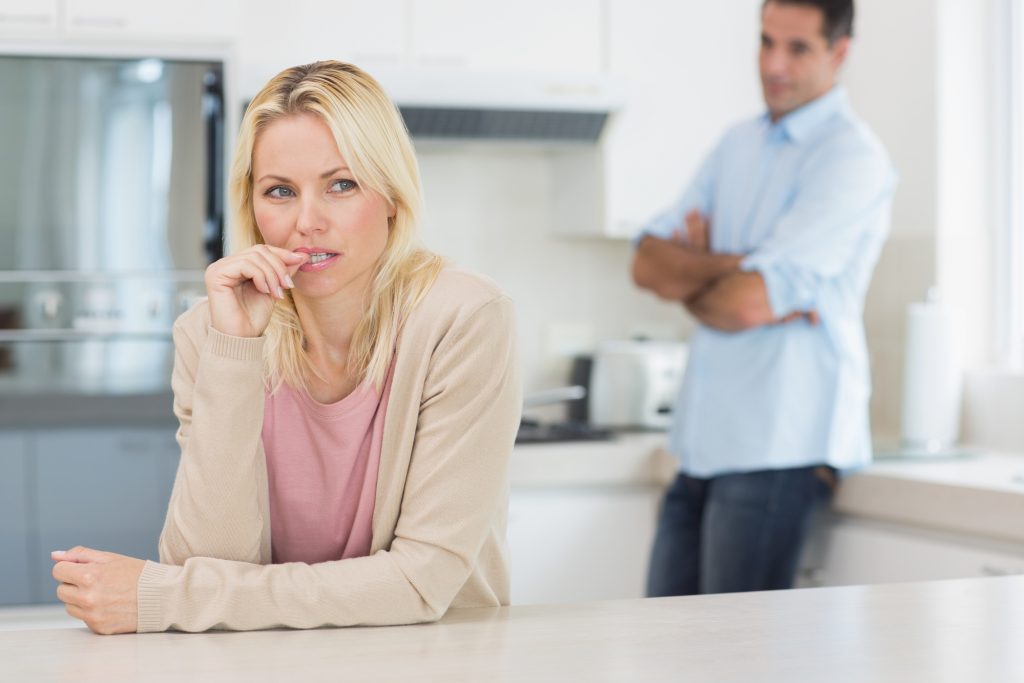 A few years ago I was sitting in the living room, bible open on my lap at 6 AM. About an hour later, my husband got up, went through his morning routine, and left for work. As he walked out the door, resentment welled up within me. Why doesn't he think to join me in my bible study? Why doesn't he initiate spiritual things?
I'm not alone in those feelings I faced in early marriage. Many other young wives are at a loss for why their husbands don't "spiritually lead" the way they think they should. And many young wives do exactly what I did: become their husbands' Holy Spirit.
I knew it would be good for Josh to be in the Word. And I knew it was important for our marriage. So I started "reminding" him. Being a steady guy who likes to please, he did start reading more or trying to initiate. But pretty soon we were right back where we started – but worse, because he felt like he'd failed.
After about two years of this pattern, I read something that changed our marriage. I don't even remember exactly what it said or where it was, but it resulted in a two-fold change.
First, I let go of some Christian-cultural expectations I'd put on my marriage. Based on what I'd read and heard, I assumed every married couple needed to be doing devotions together several times a week. When Josh didn't do this, I was disappointed. But when I realized that we could have a thriving, grounded marriage just by doing our own personal study time and talking about it throughout the week, I freed my husband from a burdensome expectation.
Secondly, I stopped acting as Josh's conviction. I'd taken on a role that wasn't mine to take, and in so doing had discouraged him from leading. He often felt like he couldn't measure up.
So after two years, I started taking one simple action each time Josh was struggling to prioritize his spiritual life.
I invited the Holy Spirit to work.
There were a few different steps I took to do this, but the end game was simple: pray for my husband like his spiritual life depended upon it (because it does!). Following are four things I do when Josh needs support to spiritually lead.
Invoke the Power of God
To think I alone can equip my husband to lead our family effectively is to believe a lie. Josh needs equipment that I can't give – but as a Christian man, he has the Holy Spirit to help him do this! At times in our lives, all of us go through spiritual "deserts" and need encouragement from the Lord. So rather than berating and reminding, the first thing I do when I see Josh struggling spiritually or failing to root himself in the Word is I pray. It sounds so simple, so "Christianese"; but prayer is the most powerful action you can take. Through prayer, you invoke the power of God upon your husband's life. You invite the Spirit of God to convict, encourage, and equip him to be the man your family needs.
Wait for the Spirit of God
The second part of this is, perhaps, the hardest. As I pray for my husband to hear and respond to God's conviction, I wait for God to work. It helps me to consider this God and my personal secret! Together, we are helping my husband grow in faith and courage. I would hope Josh would do the very same thing for me.
Because God has promised to help us become like him, my prayer for His work in Josh's life is within God's will. I know it will be answered as Josh responds to God's voice. So I pray, wait, and – number three! – depend on the conviction of God.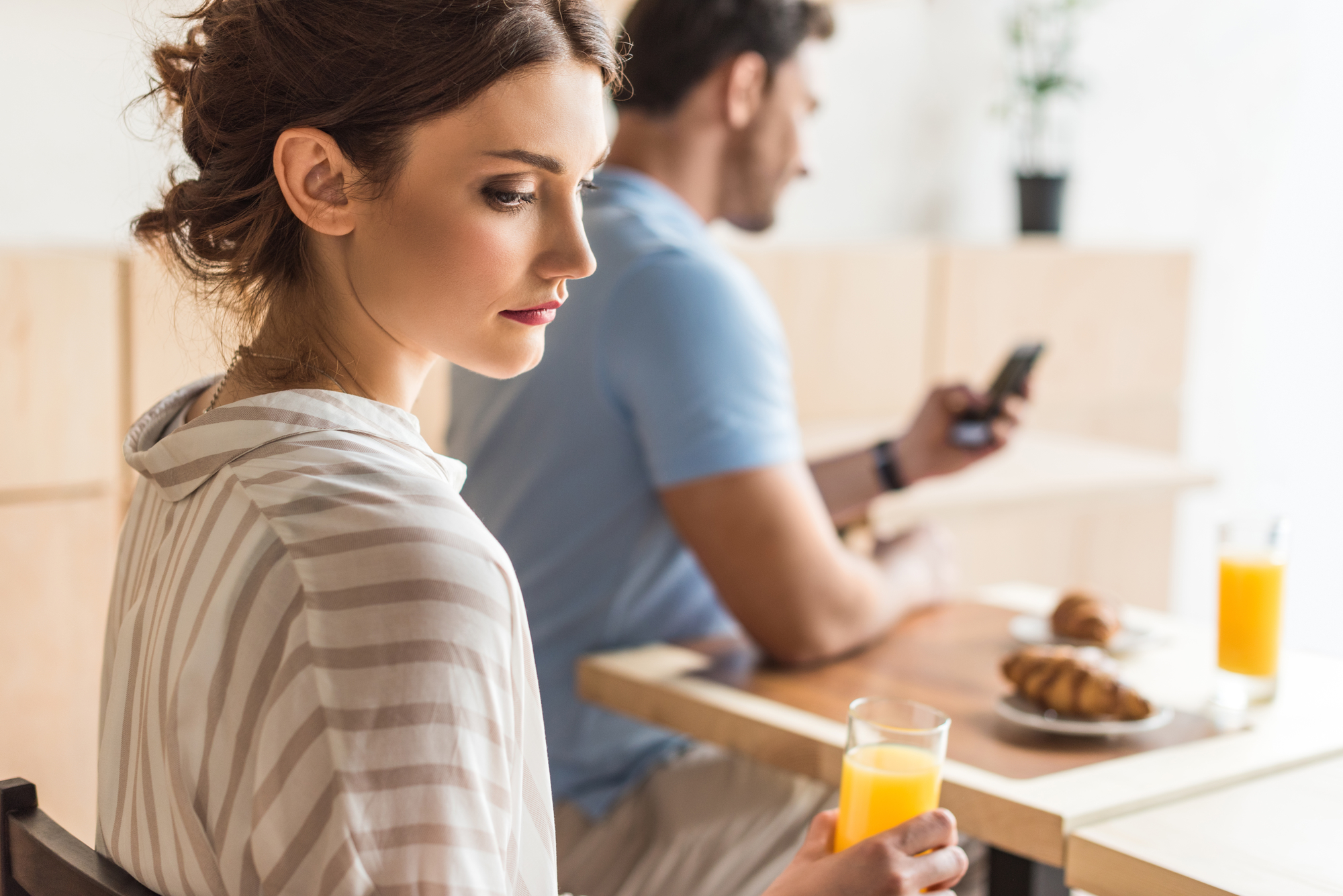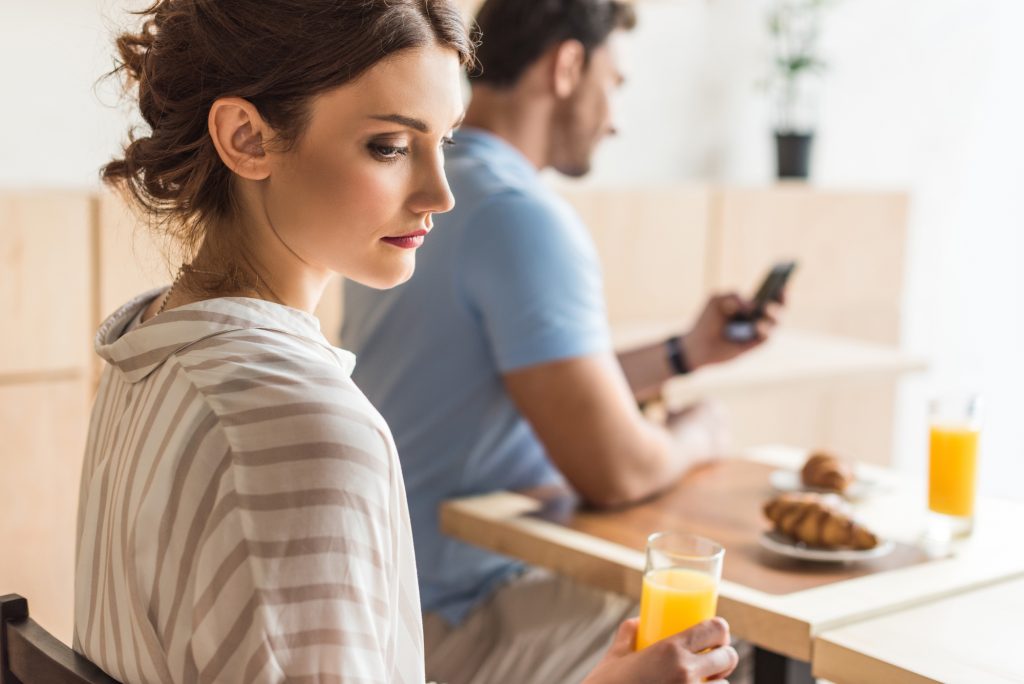 Depend on the Conviction of God
The third aspect of this process is dependence. I depend on God's conviction in my husband's life instead of using my own voice for that purpose. Now, this does NOT mean I never speak up or gently correct him. I do, just as Josh does for me. But I also try not to overestimate my role in his spiritual growth by assuming I can accomplish what the Holy Spirit is supposed to do.
As I pray and wait on God's work in Josh's life, I depend on God's conviction to change Josh. When I feel an urge to remind and correct him on an issue we've already discussed, I take that opportunity to invoke God's power into his life. I might think it would be nice if he read in his Bible when I think he should read in his Bible, but perhaps he's reading it on his lunch at work, or in bed on his phone (two things Josh has done before without my knowledge). If I speak too soon or too harshly, I might discourage the effort he's making! These efforts are begun by the Spirit's work in his life, and I want to affirm every forward step he takes. So rather than "convict", I pray, wait, and depend on God's wisdom.
Follow the Example of God
As I wait on God's timing in my husband's heart, I try to follow the example of Jesus. Jesus said in John 15:8: "This is to my Father's glory, that you produce much fruit, and so prove to be my disciples." As I walk in the Spirit, my life produces the fruit of the Spirit (Gal. 5:22-23). This is proof of my own submission to Christ and a witness to my husband. My behavior can encourage him in his own spiritual life, even if he isn't leading the way I wish he would.
Over the years, I have implemented this four-part action every time Josh was in a spiritual slump. And every time – without a word from me – he started actively seeking the Lord of his own accord.
The most powerful thing you can do in your marriage is to invite the Holy Spirit to work. He is a Helper; that is His very nature. So while we should speak into our husband's lives and encourage spiritual growth, we should start by asking God to initiate that work. When He is doing the brunt of the encouragement, you are free to be the joy-filled witness your husband needs most.
In Him,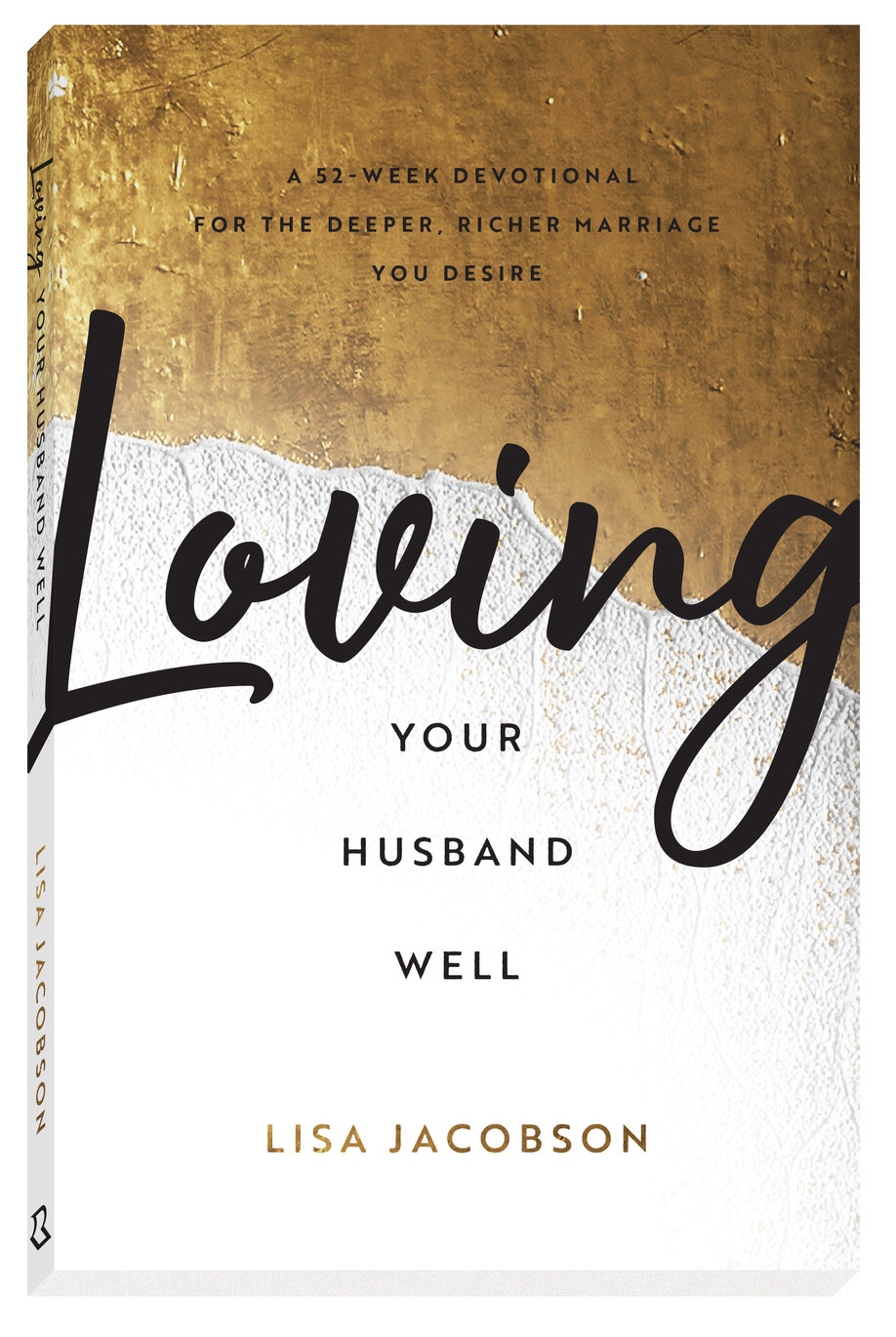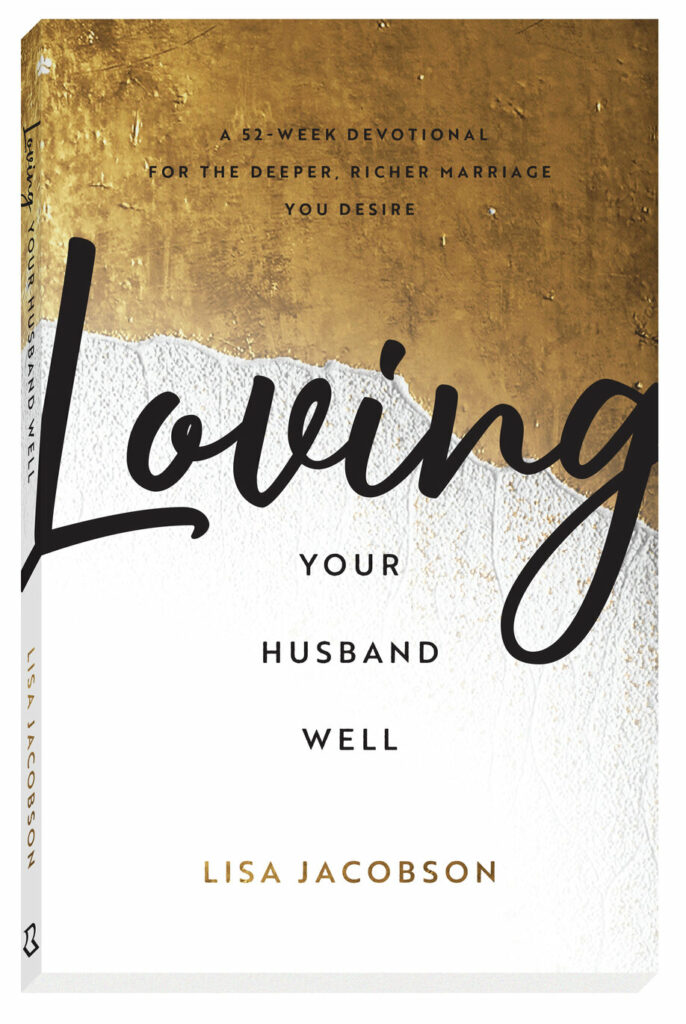 A 52-Week Devotional for the Deeper, Richer Marriage You Desire
An intimate, loving marriage is so much closer than you think

Imagine if, at the end of the year, despite your busy schedules and all the demands on your time and attention, you and your husband were more in sync, more connected, and more in love than ever before. Sounds amazing, right?

That kind of marriage is what is waiting for you as you read through the fifty-two weekly devotions in Loving Your Husband Well. Each entry includes a specific theme, related Scripture, a powerful devotion, thoughts for further reflection, practical ideas, and a prayer, all designed to help you love, cherish, and serve the man who shares life's journey with you.