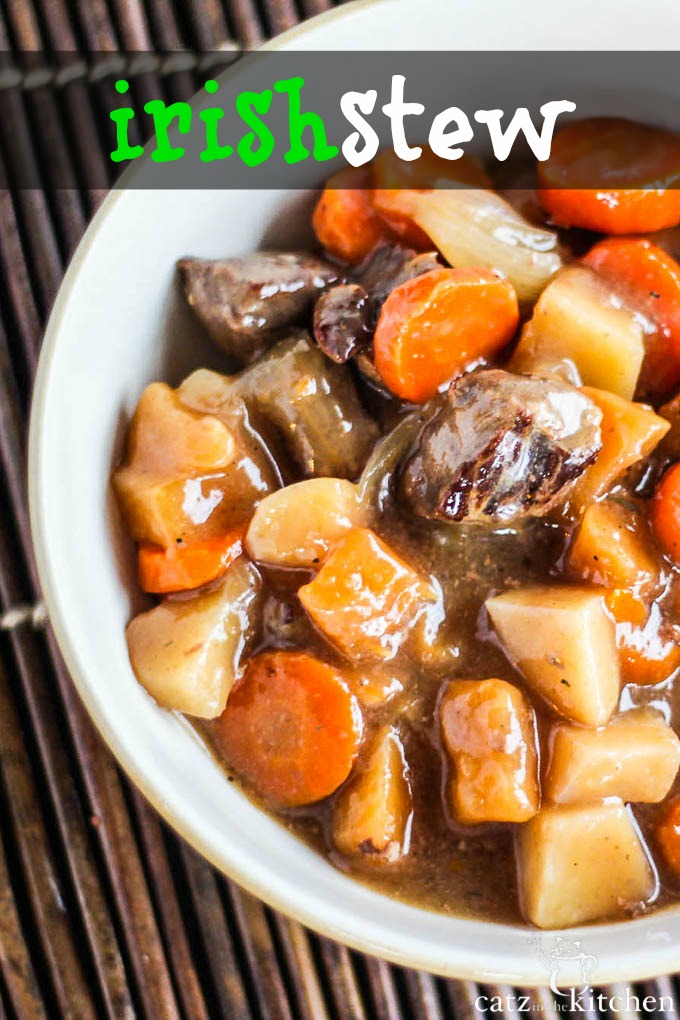 I have a hard time asking for help and admitting my weaknesses. It wasn't something I realized I had a problem with until I had my first child.
You see, I grew up watching my parents do everything themselves. They are very capable people. I would brag that my dad was one of those people that could walk into a forest with a toothpick and hammer and build a whole shopping mall, while my mom was the perfect homemaker, always making sure everyone's needs were met. I grew up watching my dad build and fix everything and my mom never needing to ask for help when it came to the job of taking care of her family.
While all of that is very admirable, it can also be unhealthy.
I came to realize that as soon as I had my first beautiful child, Grace. At 20 years old, I didn't know the first thing about babies. I was the one my family laughed about ever having children because "I was too selfish," which was true to a degree, but nothing can make you selfless faster than having a baby!
Everything about parenthood was magical – for about 48 hours, until I came home from the hospital and didn't have nurses flocking around me to take the baby if I needed to nap. That was the first dose of reality. Then my milk came in – and I tell you, nothing prepares you for that! Then, I couldn't nurse my daughter properly, Josh had to go back to work after a week, I lived in a noisy apartment, and to top it all off, Grace had colic for three months straight.
I felt alone, trapped, and unprepared for this season of my life.
Whenever I would reach out for some encouragement, I remember being told by people I knew, "You wanted this responsibility. Now you have it." Or, "How do you think I feel? I did this completely alone without any help, or even a church family to bring me a meal. At least you have that!"
I felt that if I lowered myself by asking for help, I was shaming myself and completely unworthy, and just as irresponsible as everyone said I would be.
I've carried this thought process through 11 years of marriage and it still haunts me to this day. When I'm planning on hosting a gathering in my home and someone asks me what they can bring, my first impulse is still to say don't worry about it. I'll take care of it.
But, what I've been discovering, is people actually do like to help. I always thought that I was putting out others. Inconveniencing them. But people like to be included.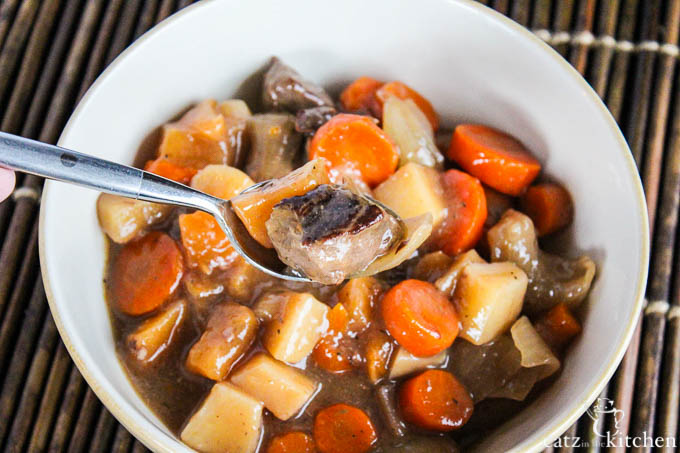 Open Hearts and Caring Arms
There's a world of wisdom, open hearts, caring arms, and gentle smiles just waiting for an opportunity to give in some way. (Matthew 5:16)
How I wish I could have realized this truth sooner. How many tears I could have saved and how much stress I could have relieved myself from! I believe Satan wants us to believe the lie that no matter what our "need" is, we are a bother to someone or an inconvenience. He wants us to be so wrapped up in ourselves that we couldn't possibly think about lifting our hand to help someone else.
Whenever you hear that lie being whispered in your head, I challenge you to fire back with the names of the people you know who would drop anything and come running to help you out or encourage you in some way if it were physically impossible to get to you.
Your need is important and I think that's the beauty of Christ's love for us.
We're all falling short and sometimes it is not easy to admit that we need help. That we need someone to pull us out of a deep abyss. That's what Christ did for us on the cross. He helped us, before we could even ask (or existed!). Once we asked Him…has there ever been a greater blessing to admitting one's need? If we can reach out and ask Him to forgive us of the sins of our past and the sins of our present and future, then surely we can ask for a little help (…and as the body of Christ our collective response should be, "Yes, what can I do?").
If you are one in need, ask for help, trust me – someone is just waiting to be asked.
Or maybe you can fill the need by simply observing and asking if there is anything you can do.
I think one of the nicest, simplest things anyone can do is to provide a meal, like this simple Irish Stew! Do you know of someone who just had a baby? Offer to whip this savory stew in their crockpot and cuddle the baby while mom takes a nap. Or maybe you know of someone who just got laid off. What about someone who is sick? I have a friend who keeps extra bottles of Ginger Ale and 7UP lying around with saltine crackers in case she hears about someone being sick. You could always make this stew for the family (I'm sure they will be hungry if mom or dad has been in bed all day) and bring some saltines and 7up to your ill friend.
Don't be afraid to ask for help…and be prepared to offer help. We all need a little help now and then and it doesn't make us weak. In fact, sometimes the greatest show of strength is knowing when you need help. (II Corinthians 12:9)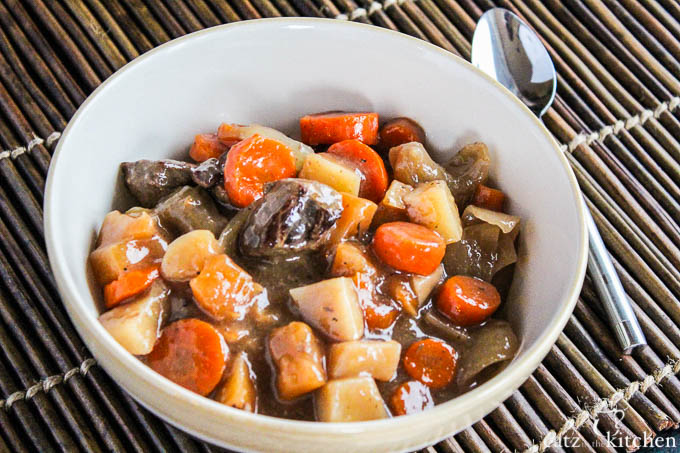 " For you know the grace of our Lord Jesus Christ, that though He was rich, yet for your sake He became poor, so that you by His poverty would become rich." 2 Corinthians 8:9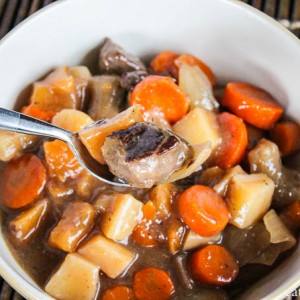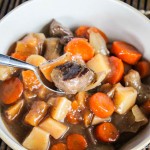 Slow-Cooker Irish Stew
A delicious and hearty stew that will having you thinking that you're sitting in an Irish Pub with the locals.
Ingredients
1

lb

stewing beef

1

Tbsp

vegetable oil

2 1/2

cups

peeled turnips

, diced into 1/2 inch pieces (about 2 medium)

1 1/2

cups

carrots

, cut into 1/2 inch pieces (about 3 medium carrots)

1 1/2

cups

peeled potatoes

, cut into 1/2 inch pieces (about 2 medium)

1

whole onion

, cut into wedges

1/4

cup

quick-cooking tapioca

3

cups

beef broth

1/2

tsp

salt

1/4

tsp

black pepper

1/4

tsp

dried thyme

, crushed
Instructions
In a large skillet of hot oil, brown stewing beef in half batches. Drain off the fat. Set aside.

In the bottom of your slow cooker, place cut turnips, carrots, potatoes, onion, tapioca and seasonings and stir together. Add in the browned beef and broth, stirring to combine.

Cover and cook on low for 10-12 hours or on high for 5-6 hours. Serve with drop biscuits or Irish soda bread.
Chels is a born-again believer who dreams of living with all four seasons in Central Oregon. She's a wife and stay at home mom to her four vivacious kiddos whom she home schools. When she's not schooling or chasing after her munchkins, she enjoys reading, bubble baths, and finding clothing/kitchen treasure at thrift stores. But more than all of that, she finds refuge in her kitchen where she and her husband can be found cooking and baking up a storm for their family and friends. You can read more about her culinary endeavors at CatzintheKitchen.com.