When God Calls You to Prune for New Growth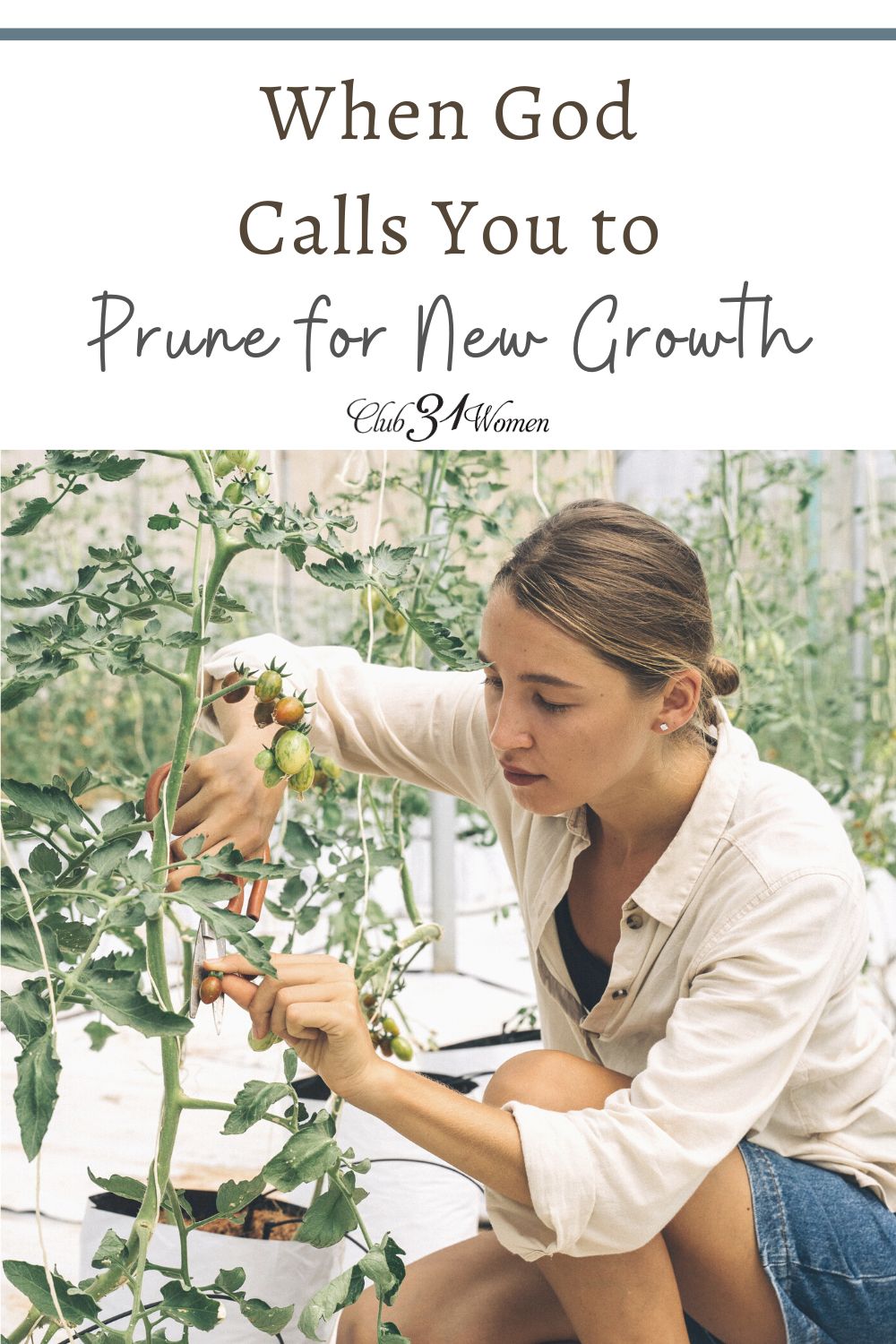 Sometimes we walk through a parched season because we aren't drinking from the Lord's well nor allowing God to prune what is dead.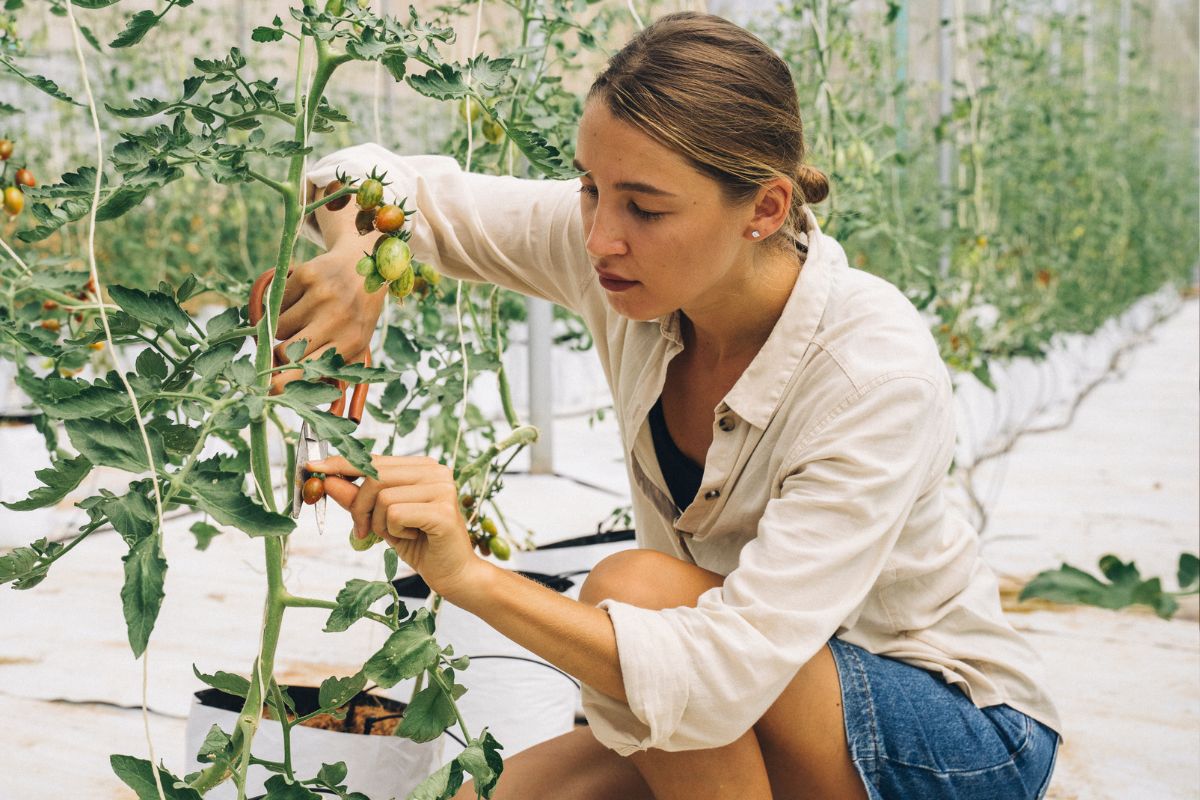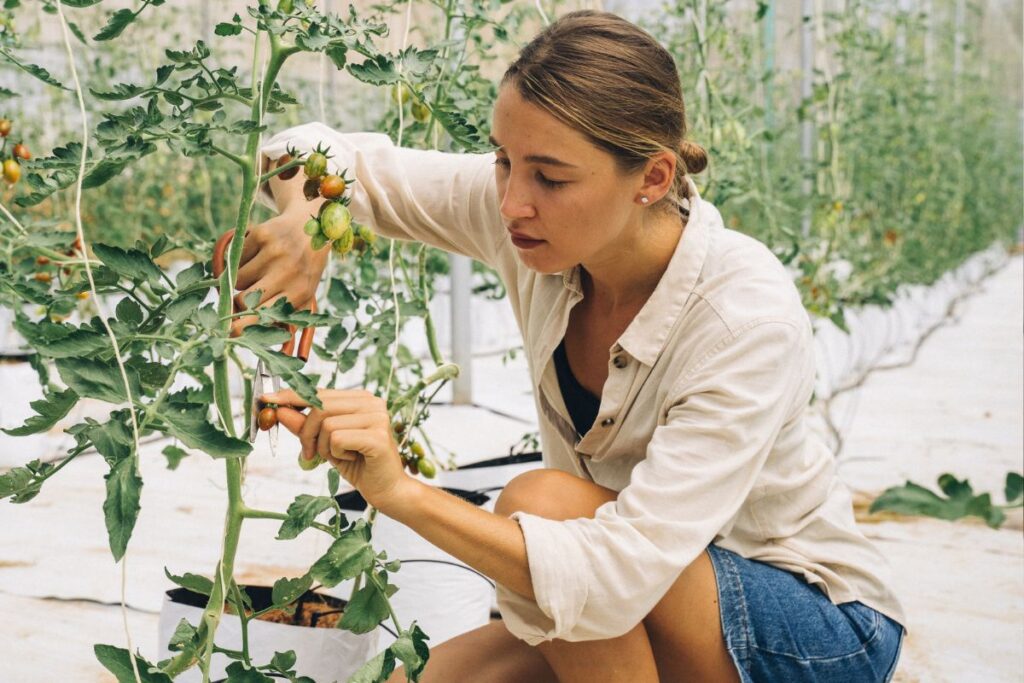 "Nothing in all creation is hidden from God's sight. Everything is uncovered and laid bare before the eyes of him to whom we must give account."
Hebrews 4:13
We have officially reached that time of the year which I affectionately refer to as 'The Crispy Season'.
Outside, the plants that were lush and bright only last week are now dry and wilting. The spiders are in their heyday, weaving webs all around the yard where they glisten in the late summer sun. When my kids were younger we would head outside after dinner to make the most out of the last long evenings of the season.
The kids would ride their bikes and scooters while we puttered around the yard. At one point my husband stopped me to ask if I wanted him to go ahead and trim back the hostas which encircle a fountain in front of our house. They looked so sad and droopy. The evidence of being munched on by hungry snails was obvious and the blossoms had long since dried up. They were totally and utterly pitiful. And yet, I actually hesitated to answer my husband's question.
As he stood there, shears poised in the ready position, I wasn't sure if I really did want them trimmed down. Because to cut them back meant that there would be nothing left. Nothing blooming. That area all around the fountain would just be bare dirt. I wasn't sure if I was ready for that. It would mean that this season really is almost over. And I couldn't help but think about my own 'crispy' seasons.
A Parched Land
The times in my faith journey when I've been made painfully aware of the drying, decayed areas that are ready to be cut back. But so often, I find that I'm hesitant to cut those dried-up places out of my heart. I cling to them, foolishly believing the lie that it's better to have something there than nothing.
Reading through the Psalms recently, I came to a small portion of a verse that made me squirm a bit. It resonated, convicted, challenged. From Psalm 68:6 "…only the rebellious dwell in a parched land." Ouch.
When we stay in those parched places, allowing the sin to remain, our rebellion prohibits us from experiencing the sweet relief of God's overwhelming grace and forgiveness.
Prune for New Growth
If I never cut back those crispy, dried up blooms on the bushes in my yard, I'm cheating the entire plant out of the opportunity to reach its full potential of healthiness. And if I never cut out those dried-up, sinful areas of my life, I'm cheating my heart out of its own full healthy potential. Because once the dead and decayed is removed there is room for new growth.
But in the meantime, like those plants, I'm left a bit exposed. And it's the exposure that always makes me hesitate. In my humanness, I want to cut off the dead stuff and see fresh beauty immediately. I want that dried-up bloom to be replaced by a new one instantaneously. But, that's not how it works.
Before I am able to see the evidence of new growth, I must first spend time laid bare. And it's uncomfortable, this place of being uncovered. But this is where all of the good stuff really happens. This is where the dying, decaying sinful areas are truly laid to rest. This is where the room is made for new life to begin peeking through.
Slowly at first and then bursting forth into glorious blooming evidence of God's mercy. So, I cut back those dried-up blooms on my plants. And I cut back the dried-up areas of sin in my heart. Because no matter how much time I must spend exposed, without the visible evidence of fresh growth, I know that the crispy season will eventually give way to a new season.
I will get to see what happens when I let go of that which would have kept me from ever seeing the fruit of new life springing forth. And the fruit is what I long for. Fruit that points to the heart of my Savior and His deep love for His children. Fruit that is far more beautiful than any dried bloom.
In Your Life
Is there an area in your life where you are hesitant to prune what is 'crispy' in order to experience new growth?
Are you feeling as though you are "dwelling in a parched land" as mentioned in the Psalms?
Take some time today to confess the rebellion that is keeping you from experiencing the relief that God wants to give you and open yourself up to the good fruit that will be produced as a result.