You Can't Go Wrong with A Simple Berry Cobbler
As a family, we look forward to this time of the year.
It's not just because the sun finally pushes the Oregon clouds out of the way and we're finally able to go outside and do all the outdoorsy things we want to do (hiking, pick berries, go on warm evening strolls as a family…not to mention barbecue outside almost every evening!) .
We get excited because as June becomes July some very special family guests arrive in our neck of the woods – Josh's grandparents, whom we lovingly call Grammy and Grampy.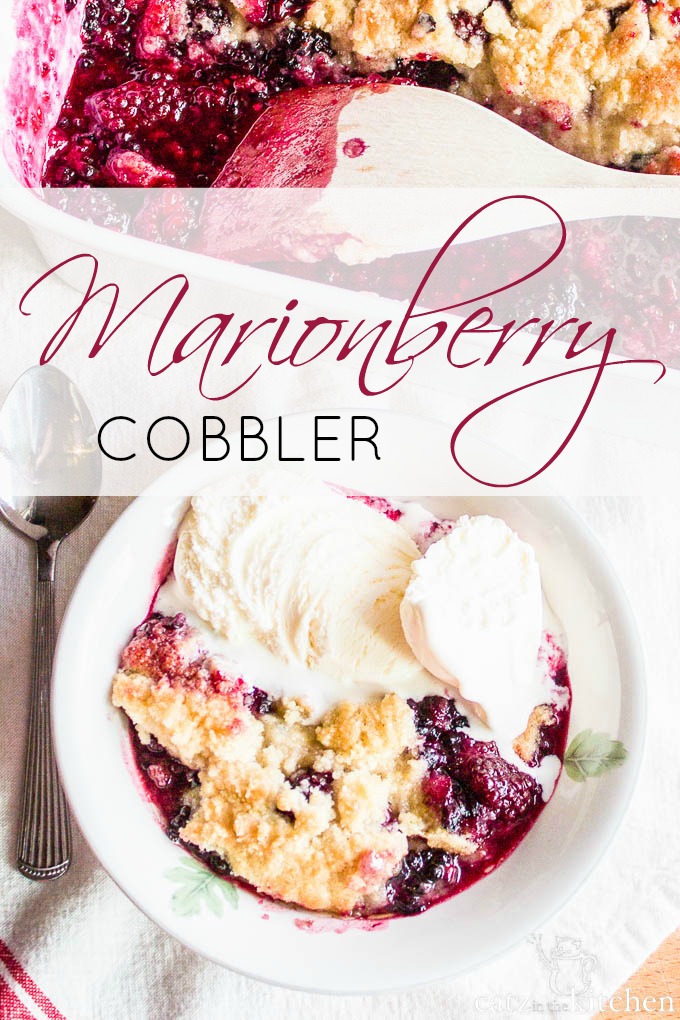 Grammy and Grampy (or Nell and Jack) live in Malawi most of the year working with African Bible Colleges. As a couple, they have been serving the Lord for over 50 years, over half of that time spent in Liberia, and then in Malawi.
Last summer, they had plans to return to Liberia to work on one of the college campuses, but the Ebola outbreak left them stranded in the States, which they weren't too excited about, but they faithfully trusted that God would get them back to their beloved country.
Did I mention that Grampy is 91 years old?
He is, and he is still has a hop in his step, zest for life, and a desire to share the gospel with the people of Africa.
Josh and I had the opportunity to have the whole family over to our house last week for dinner. Josh promised to grill something delicious, and I promised to make Grampy his favorite dessert, blackberry cobbler. While Africa sports a lot of fun fruits, they don't have berries, which are like gold to him!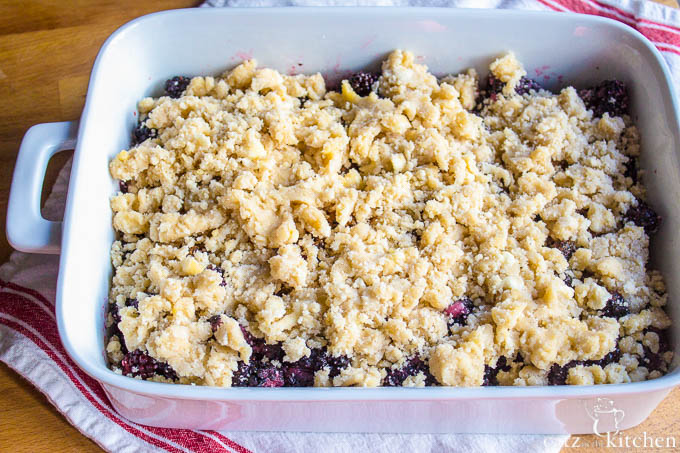 This recipe features marionberries, which are part of the blackberry family, but I did go out and specifically buy blackberries for him. Somehow, he knows and can taste the difference between the two!
Honestly, this recipe is so adaptable, any berry or fruit will work.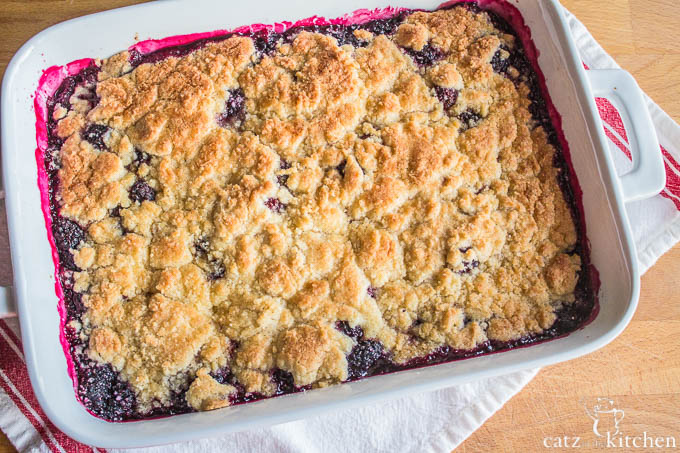 During the summer, you can't go wrong with a simple berry cobbler.
My favorite part is the biscuity crust (I always eat that part last!), because it gets all golden with a crunch on the outside. Top the cobbler with homemade whipped cream or vanilla ice cream and you're set!
Summer doesn't get any better than this…unless, of course, family is in town, and you can share the love with some good food and a lot of laughs.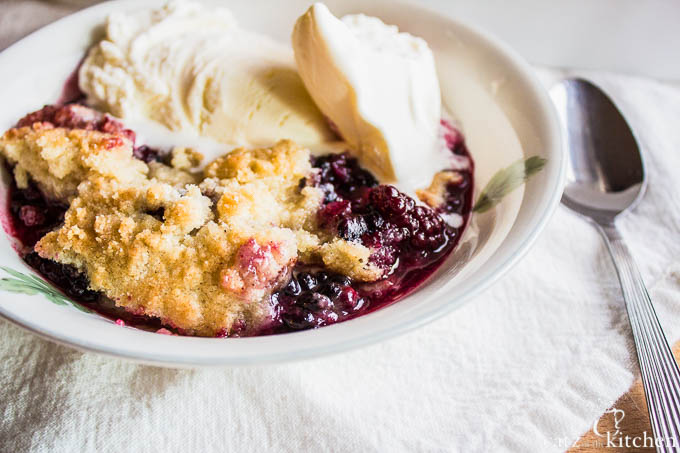 Please pray for Grammy and Grampy as they prepare for their trip back to Liberia in August, which is planned even though three more ebola cases have popped up over the past few weeks. I believe that God has a special plan for Africa, and it is inspiring to see God's love alive in our grandparents, despite their age, wanting to go out sharing the message.
"And He said to them, 'Go into all the world and preach the gospel to all creation.'" Mark 16:15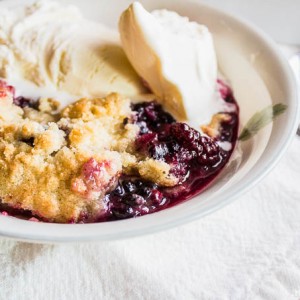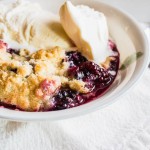 Marionberry Cobbler
Fresh, sweet berries and a beautiful golden butter crust-this cobbler is the perfect dessert for summer!
Ingredients
1

cup

sugar

1

cup

all-purpose flour

1

tsp

.salt

1

scant tsp.baking powder

2

tsp

. ground cinnamon

1/2

cup

(1 stick) butter, chilled and cubed

1

egg

, beaten

6

cups

marionberries

1/2

cupsugar

2

tsp

. ground cinnamon

1 1/2

tspground nutmeg

1/4

cupinstant tapioca pearls
Instructions
Pre-heat oven to 350 degrees. In a large bowl, combine 1 cup sugar, flour, salt, baking powder and 2 tsp of cinnamon. Cut in the cold butter with a pastry blender until the mixture resembles wet sand. Mix the beaten egg into the flour mixture until the egg is evenly distributed.

Pour the berries into an 11×13 baking dish and stir in the remaining sugar and tapioca pearls. Sprinkle the cinnamon and nutmeg over the top of the berries. crumble the cobbler dough over the berries until the dough covers almost all of the berries.

Bake in the pre-heated oven for 40 minutes or until the berries start to bubble and the crust gets golden brown. If you find that the crust isn't browning-turn the broiler on and broil the cobbler for a few minutes only-careful to watch it and make sure it doesn't burn.

Serve with a scoop of vanilla ice cream