Helpful Books for When Your Child Faces Hard Moments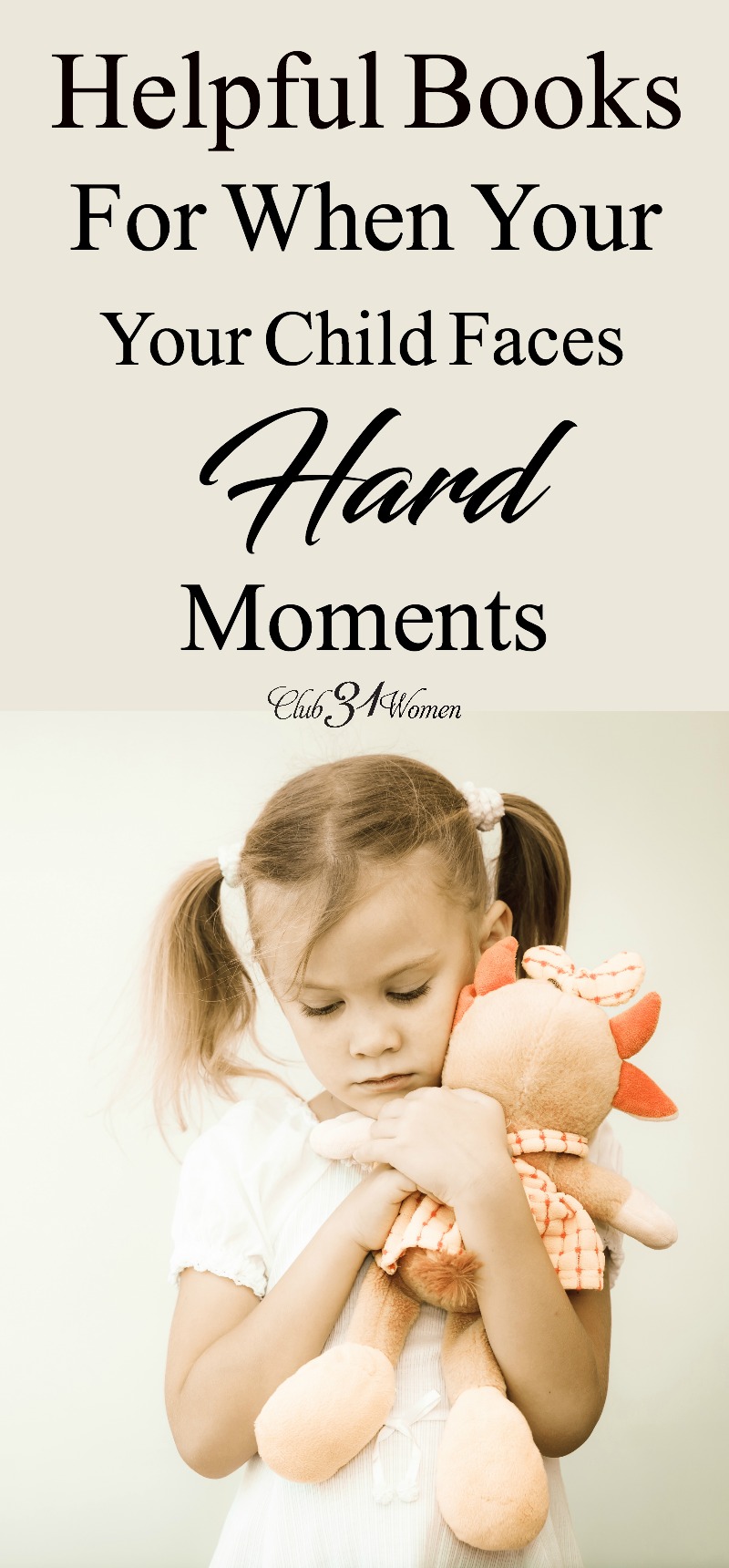 How can we comfort our children when they face hard times? Today I'm sharing some of my favorite resources.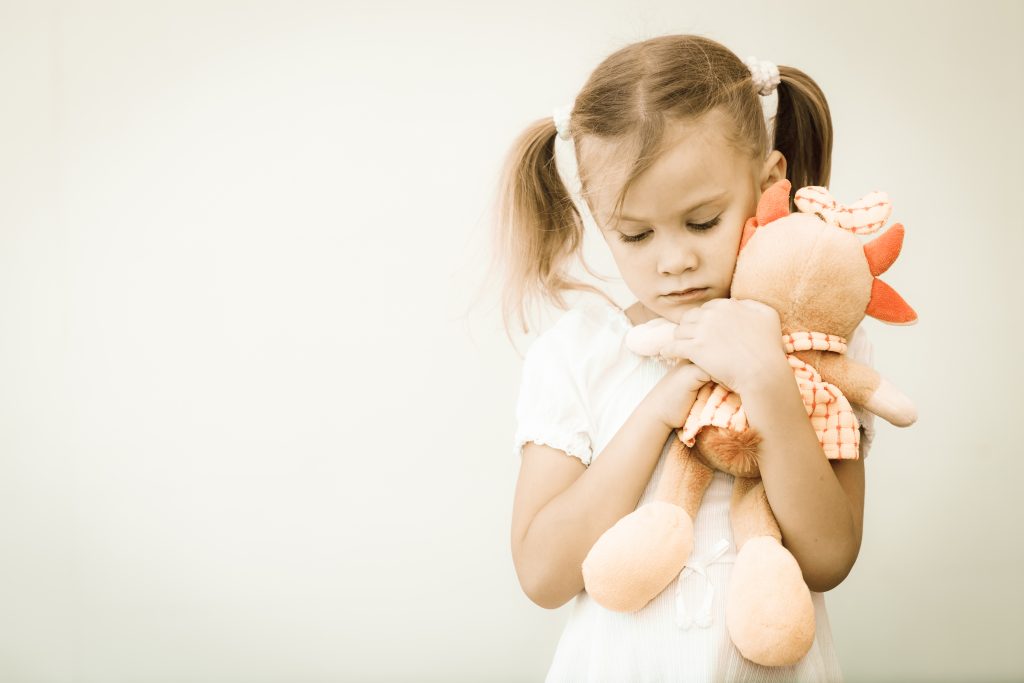 It was your average Central Pennsylvania winter day. The sky was blue and the bright sun took the edge off the chilly air. As is all-too-common in the winter months, I was sitting in the doctor's office waiting to be called back for our sick appointment. For weeks my eight-year-old son, Micah, had been complaining of stomach pain and we were praying this visit would tell us why.
This post may contain affiliate links through which Club31Women might get a small compensation – with no additional cost to you.  See my disclosure policy here.
Our Story
Once in the examination room, our doctor walked through the basic procedures followed by some more specific poking and prodding. He then sat down on his swivel stool and asked: "What does your afternoon look like?" I sputtered for an answer as I was caught a bit off guard by the abnormal question. After finding the words to say my afternoon was open–as open as any mother's afternoon ever is–he told me that my afternoon would now include a trip to the hospital for extensive blood work and an abdominal ultrasound.
I took a deep breath and gathered my composure so that Micah could not see how unnerved I was by this news. His deep blue eyes already told me that he understood enough to be scared.
The nursing staff hastily made the arrangements for both tests while our doctor informed me that I was not to leave the hospital until the results were read and I had received a verbal confirmation from him or his staff. With a handful of paperwork, I walked out of the office and began making phone calls to inform my husband and to make arrangements for our two daughters to stay at someone's home.
The afternoon dragged on like none before, but hours later we finally received the okay to head home–but with no answers. Instead, it took several weeks, and more blood work, before Micah was finally diagnosed with Celiac disease; an autoimmune disease that unfortunately runs in my family.
Get Equipped
During the days of waiting, and even after the diagnosis, Micah was full of questions. He was scared. He struggled to make sense of what was happening in his small world. As his mom, I struggled to transfer my adult understanding into words and concepts that he could grasp. By God's grace, He had already equipped me by giving me books that I could read to Micah (and my girls, too!) to help him comprehend what God was doing and why He was allowing these difficult things into Micah's life.
4 Books to Help You Explain the Tough Times to Your Children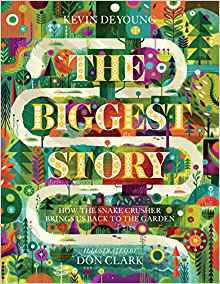 The Biggest Story is a bold and vivid picture book that leads children and their parents through an overview of God's grand plans for mankind from the beginning of the Bible until the end. This book paints a beautiful picture, both visually and verbally, that shows young minds how God sent us the Snake Crusher to save us from a sin-cursed world and give us hope for the home He is preparing. DeYoung helps children understand their place in a much bigger story and how God is going to redeem their pain and there will be "nothing but the best of days, day after day after day after day."
I recommend The Biggest Story to all childhood ages and I think you will quickly agree. If you want your children to understand how God was at work in the past and still is at work now in their life, this is the book you will want to read to them.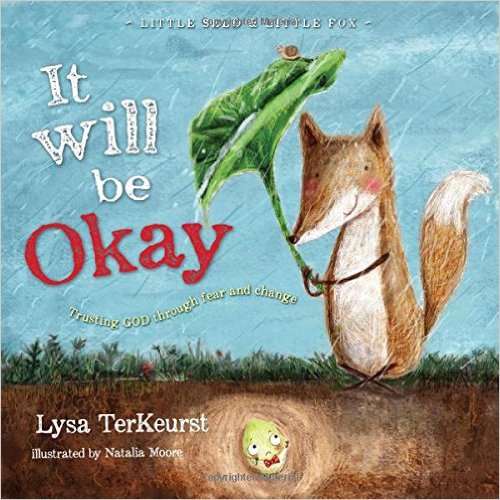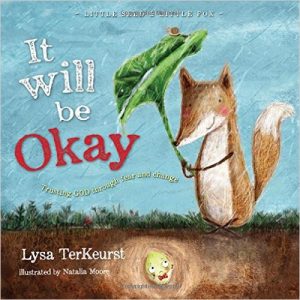 This short children's picture book is about a seed and a fox and their unlikely friendship. In a lighthearted way, this charming story breaks the grip of fear and teaches children how The Farmer has a plan for us and is using the hard moments in our life for our good–even when those moments don't feel good. Little Seed learns that not all of life will make sense, but that God watches us and loves us through it every season.
I recommend It Will Be Okay for use with children ages four to eight, but it would still be a great for reading to younger children or for older children to overhear. If you want your children to overcome fear of what is going on in their world, this is the book you want to read to them.
The Ology by Marty Machowski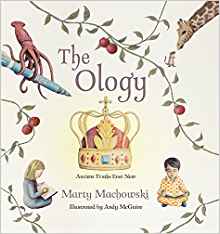 The Ology is a timeless book that will grace your home with beautiful truth that children of all ages will be able to understand. Tender illustrations and simple words make deep and often difficult theology terms accessible to both young and old. I believe parents and children will learn together as they sit down and read one, or several, of the 71 short chapters in this book. Inside its pretty cover, you will find explanations for how God is in control of all things, how He is everywhere at the same time, how He keeps His promises, and so much more. These truths will help your child navigate the hard times and the good times.
While this book has a target audience of six to twelve-year-olds, I am confident of it being a great resource for you to use with a much broader range of ages. It will equip you to walk the journey with your child. If you want your children to apply the truth of the Bible to everyday life, The Ology is the book you want to read to them.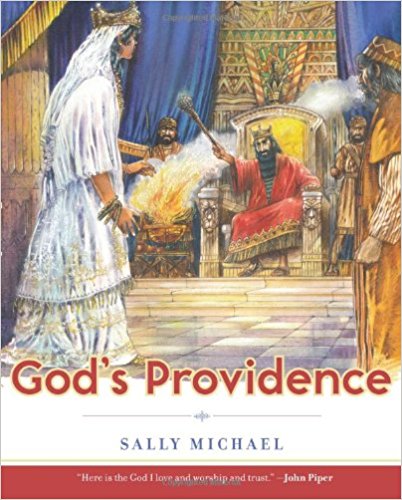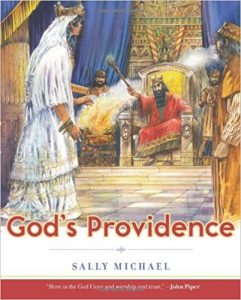 God's Providence is a delightful combination of children's picture book, children's devotional, and family Bible study. These three elements blend together to give you many options in how to use this book that talks about how God is in control of all things in our lives. Michaels shows children how God has always been in control of all things and how He will continue to do so in their lives. Each chapter is a double, two-page spread that consists of story, Scripture, practical application, and discussion questions.
Again, God's Providence is a book that is aimed at the older range of children but is still a wonderful resource for those with children of all ages. If you want to help your child feel secure in an insecure world, this is the book you want to read to them.
My prayer for you is that you will not just seek comfort for your child in their tough time, but that you will desire to equip them to live it out well. These books will not only encourage your children in the midst of life's darkest moments, but they will help you talk with them during the everyday moments of wrestling through their situation.
Growing in grace,
Mandy J. Hoffman
Here at Club31Women, we recognize that not everyone has the same taste or point of view on books, music, or movies, but we offer these short reviews for your consideration. Our hope is that you will find something new and wonderful on this list of recommended resources!
~ Club31Women
Save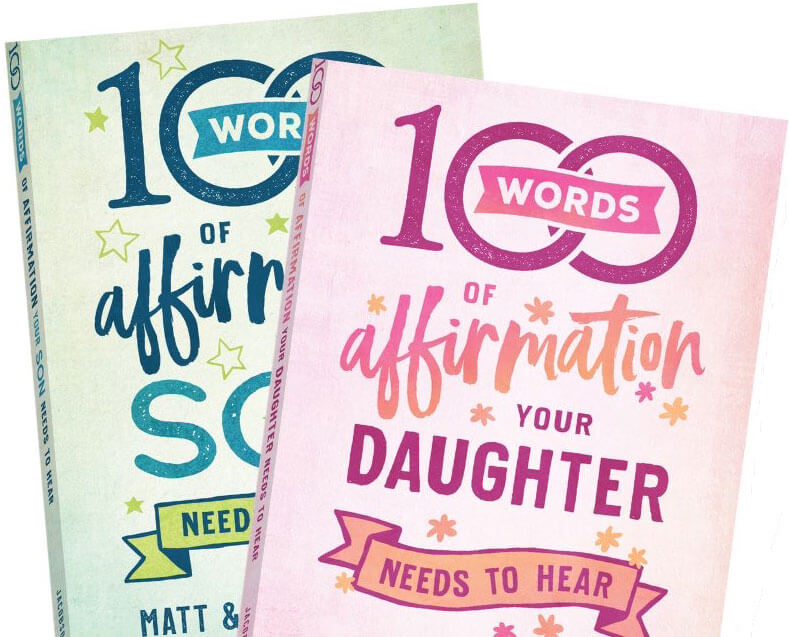 100 Words of Affirmation Your Son/Daughter Needs to Hear
Matt and Lisa Jacobson want you to discover the powerful ways you can build your children up in love with the beautiful words you choose to say every day–words that every son and daughter needs to hear.
These affirmation books offer you one hundred phrases to say to your son or daughter – along with short, personal stories and examples – that deeply encourage, affirm, and inspire.
So start speaking a kind and beautiful word into their lives daily and watch your children–and your relationship with them–transform before your eyes.