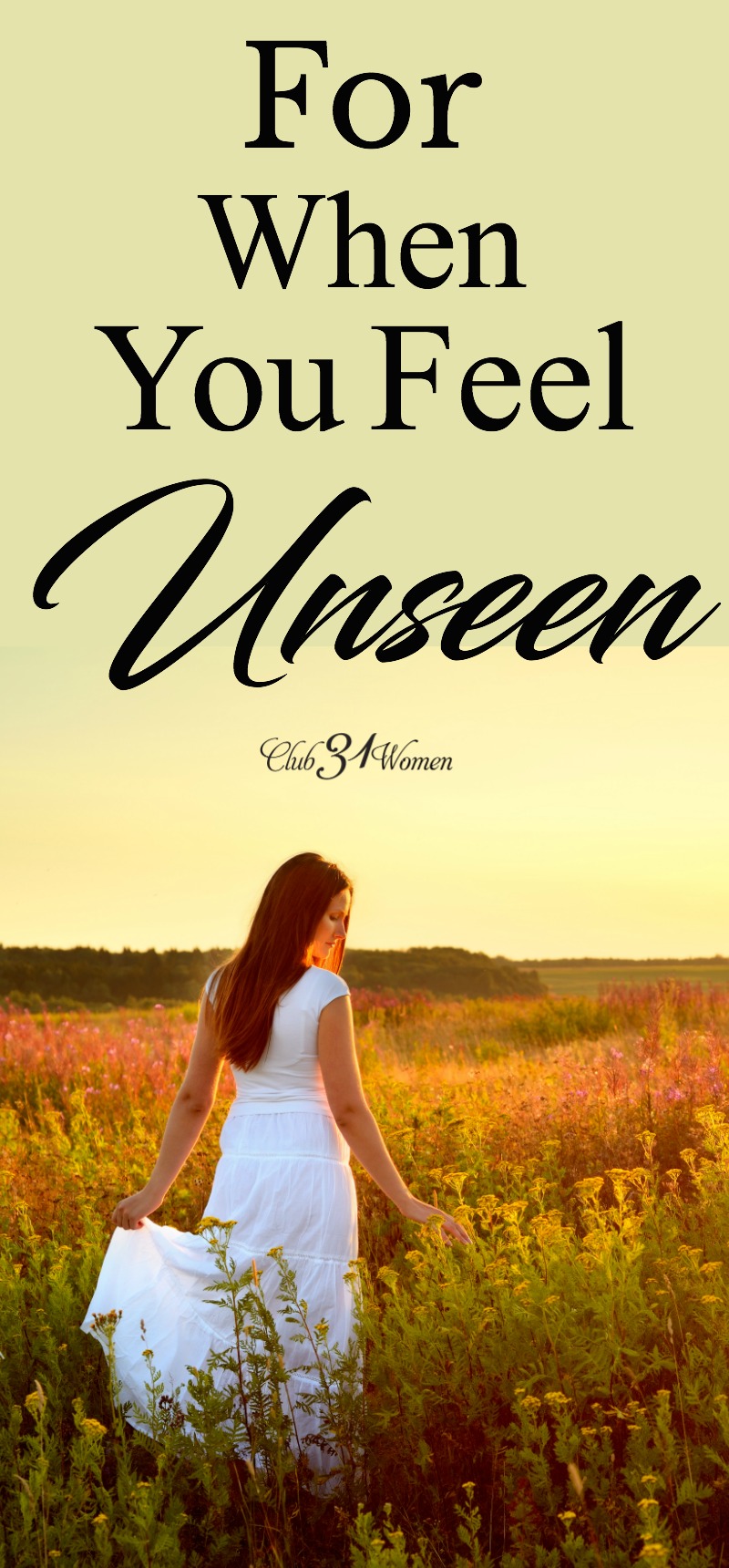 Often, much of what we do goes largely unnoticed; unseen. Sometimes how we feel is also hidden. But maybe that's how it should be?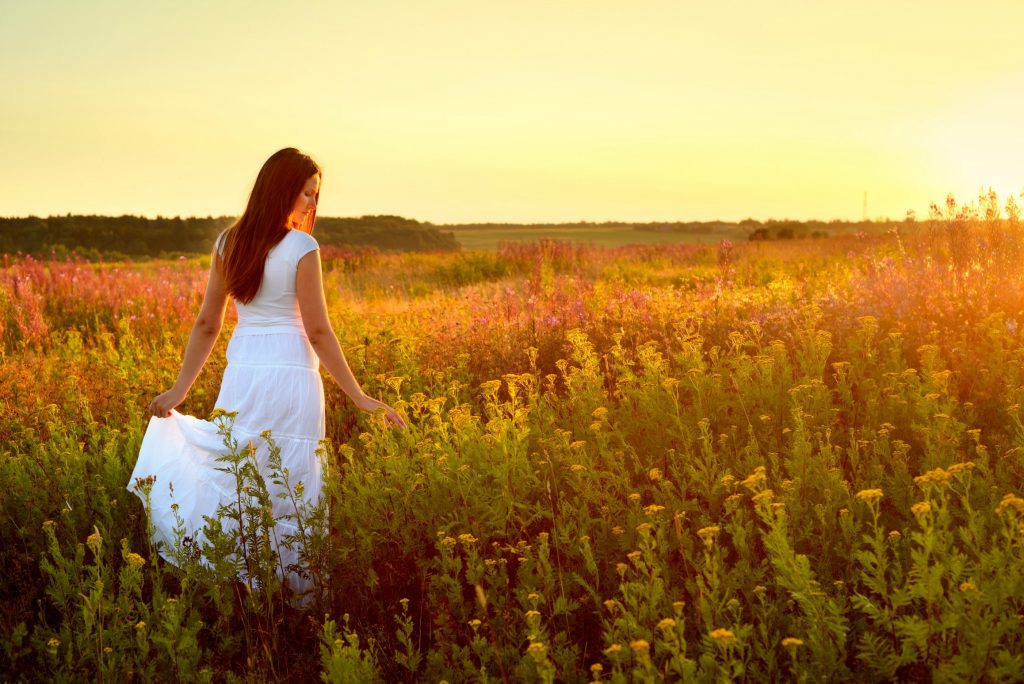 Sometimes you need to live a moment three, or four … or seven times, before you see that it's purposed.
We were 23 minutes late for the party that was only planned to last for two hours. I know, because I counted each minute that passed and had eyes only for the digital clock in my car at every single stoplight, calculating and re-calculating the time we might arrive. My children tumbled over the seats and out of the car, one by one, disheveled and grumpy. We'd skipped naps and snacks and we were still late.
I was received by a crowd of friends and some strangers — all holding full plates of food with their manicured hands and with their children playing, happily, and who seemed already to be carrying an ownership over this party that wasn't theirs. Some had brought finger hor d'oeuvres and others had hung decorations and still others had arranged boutique-like bouquets of flowers. It seemed that everyone was a contributor to this event for which I'd arrived but barely managed to dress. They were chit-chatting and my mind was roiling.
I exchanged a quick hello with my friend hosting the party. She had a simple request of me and I was preoccupied — lost in my own head — I said "no" (when it wouldn't have been very hard), and in less than three minutes I had disappointed her. Not as much as I'd already disappointed myself.
Less than two hours later, a handful of sweaty-bodies with sticky fingers piled back into the car and I pulled away from the party wondering: what happened?
Not with the party … but my life.
What happened to my life?
I once thrived in these settings, making friends out of strangers and having an eye for helping the host and knowing just the right appetizer to pass. On this day — just a year after we'd adopted our third and fourth child, growing our family from just the two of us to six in two years' time — I could barely formulate sentences and thought mostly about myself, in that crowd. Amid a sea of motherhood, you'd think I could find an ally. But no, I couldn't dare tell these women, with their nails done and their children beautifully behaved. Not a one of them would understand, I was sure.
So I slunk into the front seat and drove home underneath the squeals from the children in the back, feeling lost and unknown and unseen within this day that wasn't all that different from the ones before and the ones that would follow.
I thought: None of these women could possibly understand what my life feels like right now.
And I was right. As far as they might reach, no woman in that crowd knew what it was like to adopt four children, and outside of the birth order, and in the succession and time period that we had done. Not one.
But, you see, this wasn't a first. Sometimes you need to live a moment three, or four … or seven times, before we see that it's purposed.
I had felt unseen during years of baby showers, where round-bellied women shared their birth stories and I studied the remnants of my chocolate cake on my plate. They were fruitful, I was barren and invisible. I felt unseen in the early years of our marriage when my girlfriends were adventuring, wide-eyed and happy with their husbands, and we were navigating the same conflict, behind closed doors. Again. I felt unseen when judgment towards me passed like wildfire among a community of women who didn't know the whole story.
When I lifted my chin and looked up and away from just that single 2-hour party under a hot Sunday sun, I saw many moments in which I was "hidden." And all the similar ways I'd responded, across different landscapes: the same emotions, the same internal dialogue — the same questions and fears and insecurities arising. (And I saw many women who, themselves, were feeling this same kind of "hidden", though within a different set of their own circumstances.)
I saw a theme and God was reaching in to me with perspective.
Each of our life-stories, though unique, has a similar thread: the very thing that seems to cause loneliness and that sense of being "unseen", hidden in the shadows of the star-light lives around us, is also an invitation to look into the face of God.
I was hidden in plain sight … overlooked, even. But His eyes saw me.
"My frame was not hidden from You, when I was being made in secret" Psalm 139:15
His face held an expression towards me.
When I felt invisible to the party-goers who were celebrating within the very moment in which I felt most lost, His eyes were gently knowing.
"You have searched me and known me" Psalm 139:1
When it seemed that no person could comprehend the weight of what I carried as a mother — an adoptive mother of four — He knew it.
"You are … acquainted with all of my ways." Psalm 139:3
Inconspicuous in this season of my life, I wasn't nameless to Him.
He was using these "unseen" moments, all so that I might see His eyes, boring deep and kind … into me.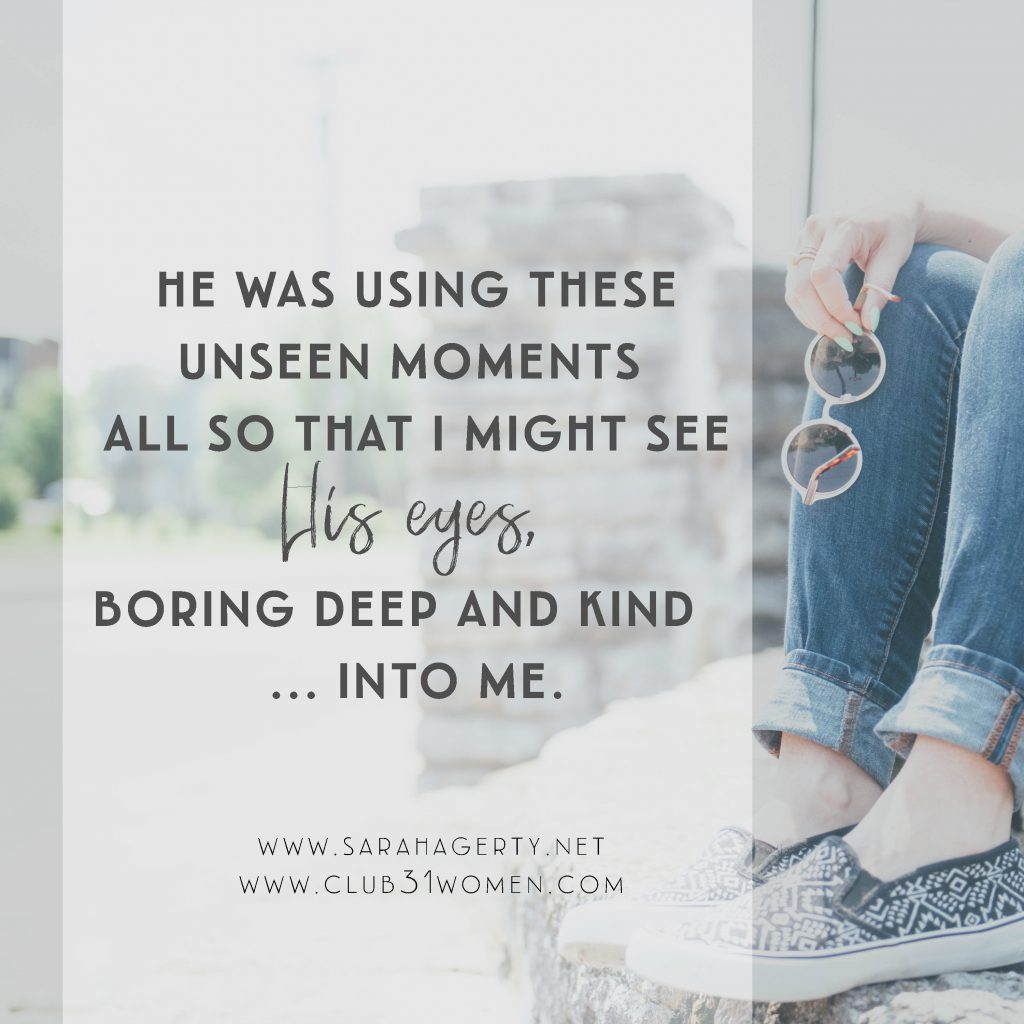 This post may contain affiliate links through which Club31Women might get a small compensation – with no additional cost to you.  See my disclosure policy here.

Photo: Julie K Cannon
Our unseen minutes aren't a waste. They are purposed by God.
Our culture applauds what we can produce, what we can show, what we can upload to social media. Only when we give all of ourselves to God—unedited, abandoned, apparently wasteful in its lack of productivity—can we live out who God created us to be. As Sara writes about in Unseen: The Gift of Being Hidden in a World that Loves to be Noticed, these places — the laundry room, the hospital bedside of an elderly parent, the 4th floor cubicle — are the places God uses to meet us with a radical love.
Now.
Do you want to link up with others, exploring how these middle minutes — these times that we've otherwise called a waste — or perhaps you simply want a guide to help walk you through the book? Sara and her team have created a book study to accompany Unseen.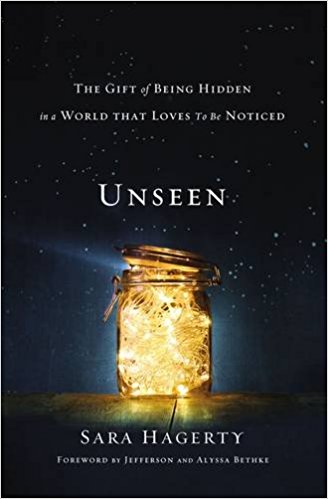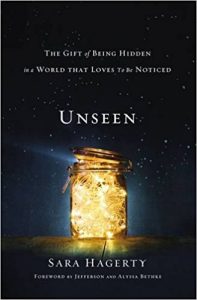 Sign up here, and they will email you the free download of the book study, as well as a series of personal notes from Sara to provide more exploration of these concepts. And if you have a local group to do this with — and while they are still available — anyone who purchases a bundle of 7 books at once will receive 7 saddle-stitch journals, mailed to your doorstep.
{Sign up for the weekly study emails from Sara here}
Save