Making Time With the Lord a Priority When Life is Too Busy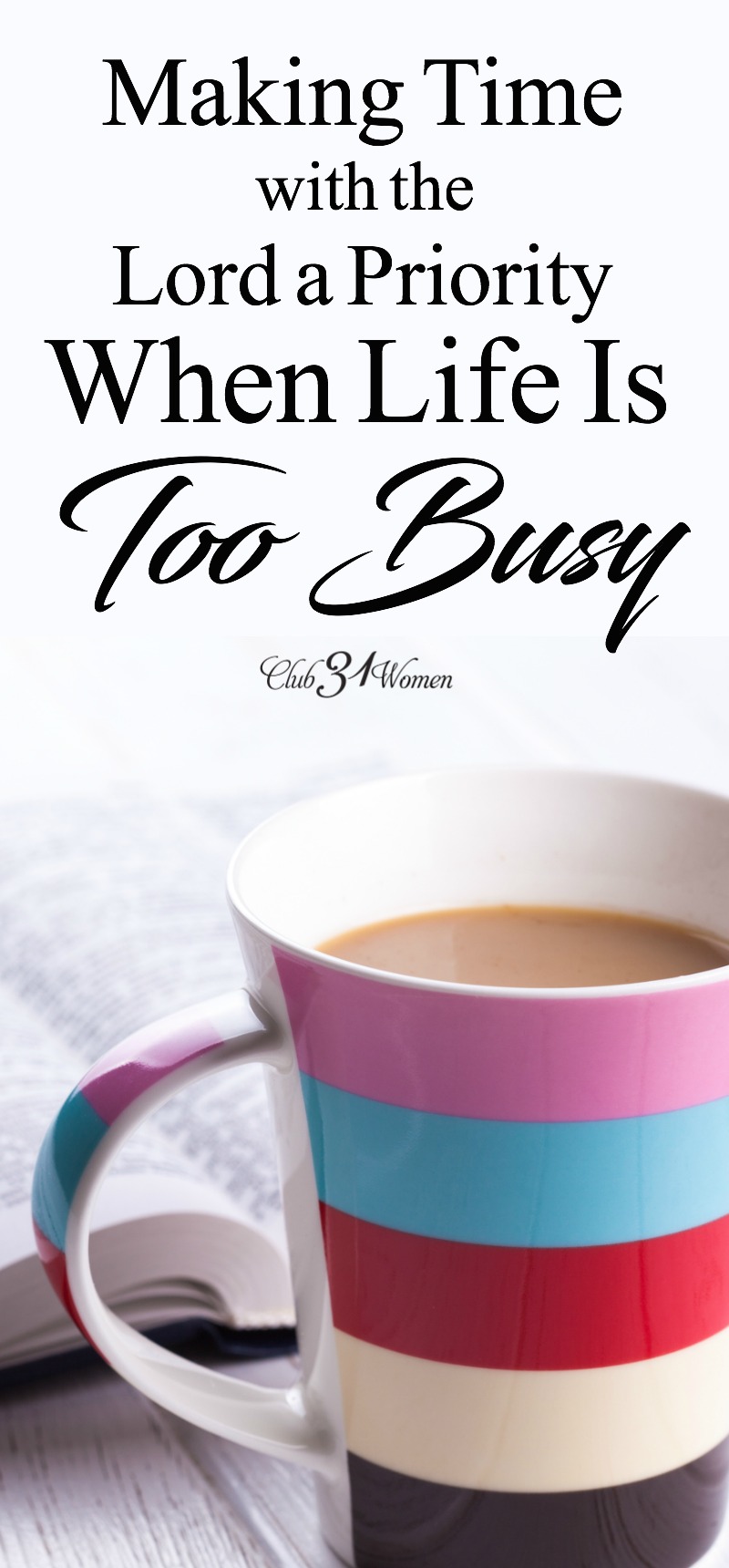 Do you look around and see all the piles? All the stuff? All the things to do? How can we make time with the Lord a priority?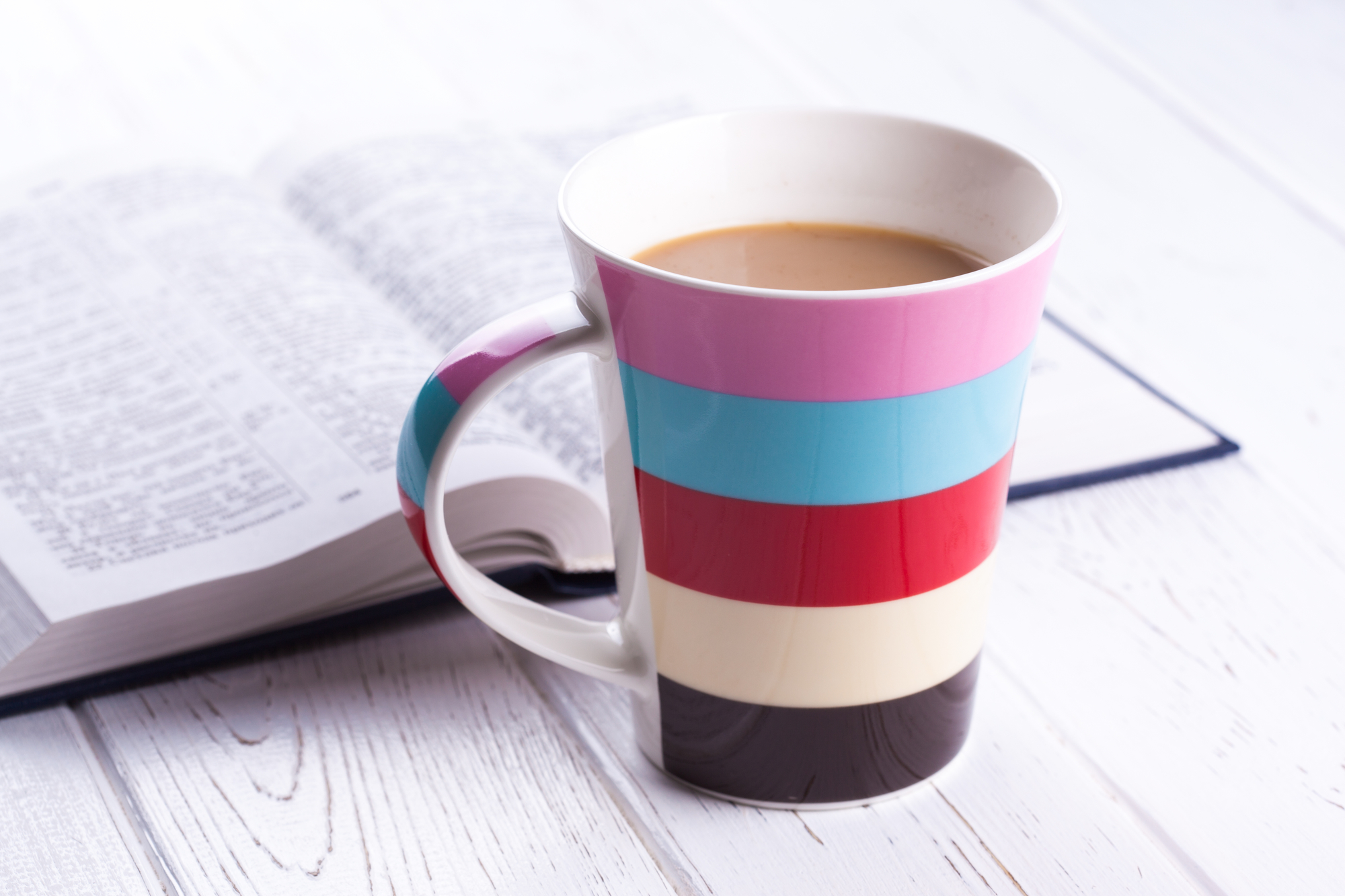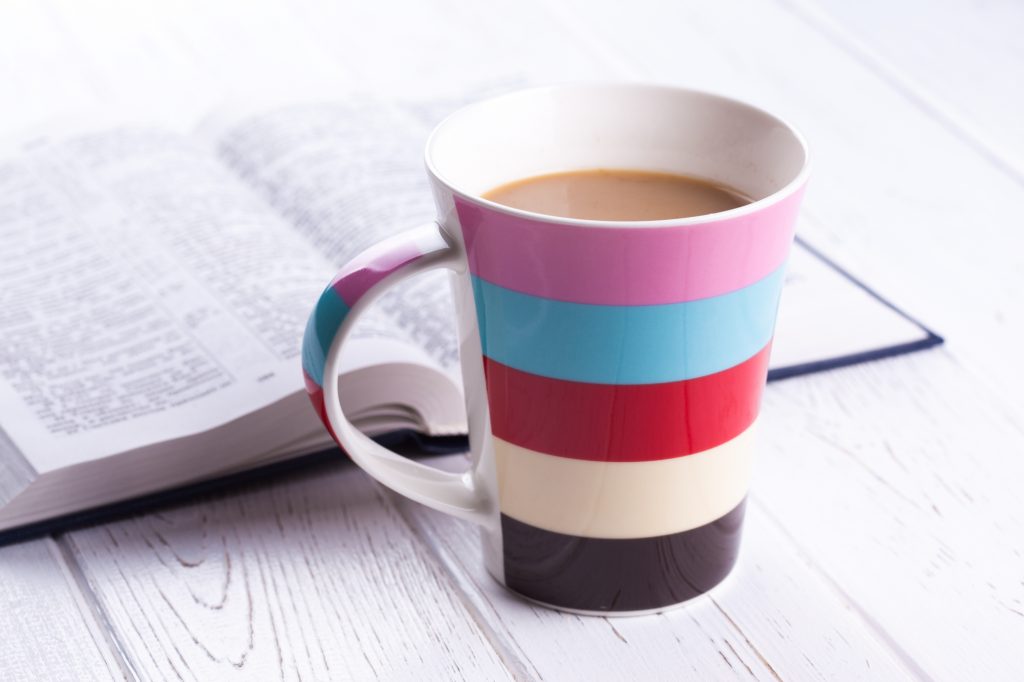 The organizing projects you need to tackle. The donations you need to deliver. The areas of your home that need attention. The meal ideas that are all missing one ingredient. The shame. The guilt. The mess. The bible story that didn't get read aloud during the quiet time that didn't happen. The swinging triceps that need to be toned. The smashed-full cabinet. The embarrassment. The failure. The closet door that barely shuts to hide all the stuff you want to ignore.
Whew.
Life is hard. Keeping up a home is hard. Raising a family is hard. There are no easy answers. No simple fix. No magical "10 steps." I'm pretty sure this is the case for everyone. Even if, on the outside, it looks like it's easy.
This post may contain affiliate links through which Club31Women might get a small compensation – with no additional cost to you.  See my disclosure policy here.
Lay It Before the Lord
Today, I lay it before the Lord and admit my weakness and inability to keep up.
Minister to me, Lord. Show me the way.
I just finished reading Unseen by Sara Hagerty. Highly, highly recommend you order this book here. She reminded me that the most important thing is to "waste" time with the Lord. Get to know Him. Adore Him.
I've been opening my heart to allow Him to see all the stuff in there that I've shoved down for years. This is a painful process filled with tears. It's also a beautiful process, tender and personal – just between my Savior, the one who loves me, created me and knows me. I'm trying to waste time with Him, to allow Him to see, touch and heal me on the inside.
Waste Time
I like to DO. So "wasting time" is a hard task. I'm not good at it (unless I am on my computer or on social media). I'd rather get up and do something, learn something new, work. Get things done. Organize something.
But the Lord answered and said to her, "Martha, Martha, you are worried and bothered about so many things; but only a few things are necessary, really only one, for Mary has chosen the good part, which shall not be taken away from her." Luke 10:41-42 NASB
Mary was "…listening to the Lord's word, seated at His feet." Luke 10:39 NASB
Listener and Sitter
I want to be a listener and a sitter. It is a hard thing to learn how to do. It's a hard thing to choose to do.
On the other hand, Martha was "…distracted with all her preparations;" Luke 10:40 NASB
Yes, that describes me. Distraction is the easiest choice for me. I don't even have to choose it, it just is.
As I contemplate on this and think about keeping our homes up I realize that first and foremost we must listen and sit. We must choose to be listeners and sitters.
Choose to…
Rest.
Be forgiven.
Be grateful.
Renew our minds.
Adore Him.
This morning I chose to "waste" some time with the Lord.
It was good.
One Thing
Then, I used the principle of "ONE THING."
My one household task today = grocery shop.
While I do this, I'm going to meditate on one word = provides. (This is from the book One: One Word, One Verse, One Thought for One Hundred Days by Susan Alexander Yates.)
God provides all I need. He IS all I need.
He's provided me with these books to learn how to be a sitter. My God lavishes me with His love. He knows my heart and pursues it. His persistence continues to astonish me. He provides His word for me to know him better.
He is so good.
Have you "wasted" your time with the Lord today?
After you sat with the Lord and listened, what is the ONE household task you will focus on?
What ONE attribute of God will you meditate on while doing this task?
Blessings,
Save
Save
Save