How to Overcome: The One Thing You Need
Faith. It's the victory that overcomes the world.

And yet, sometimes we stamp our feet in protest. It's just not "working."
We want these mountains moved. They're enough to break our hearts. His cancer… Her husband… My finances… Their child. We want miracles for ourselves and our brothers and sisters in Christ.

We wonder how it works — asking anything in His name and receiving it — because we thought for sure our faith was at least as big as a mustard seed.
But walking by faith is not walking by sight.
"Now faith is confidence in what we hope for and assurance about what we do not see."
~ Hebrews 11:1 ~
Indescribable Beauty
There's no one formula.
No magic.
We don't see how it will work out.
All we see through blurry eyes are the Words of Jesus, assuring us He will never leave or forsake us (Hebrews 13:5)… His grace is sufficient (2 Corinthians 12:9)… and He will work all things for the good of those who love Him (Romans 8:28).
And this not seeing is what makes it faith.
We're all about instant relief. But He's about so much more.
While we long for Him to grant miracles, He's working indescribable beauty.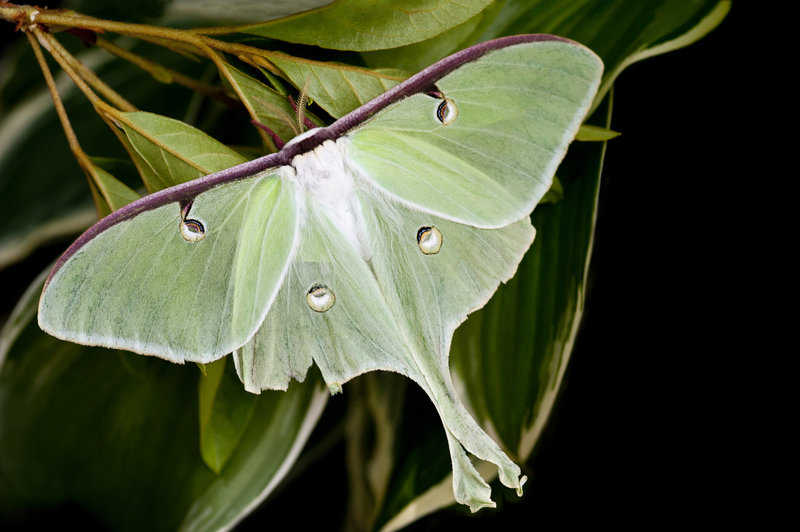 The Ability to Overcome
Like the moth that squeezes through the excruciatingly small passage from his cocoon into the world over what we'd call too long a struggle… the helpfulness of an observer who would "mercifully" cut it open open only handicaps the moth for life. The struggle must be in order for blood to reach and empower the creature's exquisite new wings.*
The moth's story is our own.
Misplaced tenderness cripples. But faith in the midst of struggle births life.

No, faith is not about premature deliverance from our troubles.
But faith is the victory that overcomes the world — your world. Today.
Faith is giving God complete control of your finances. Trusting His Word that He will supply all your need, not by credit cards or fewer tithes, but according to His riches in Christ Jesus (Philippians 4:19).
Faith is yielding your body to Him, allowing whatever diseases, scars, or griefs it bears to bring Him glory, remembering that a perfect, glorified body awaits you in Heaven.
Faith is refusing to manipulate and micromanage relationships — instead permitting the Holy Spirit time and space to do the real work.
Faith is honoring an undeserving husband, trusting Jesus to love and empower you as you obey Him.
Faith is believing you will reap what you sow… in your thought life, in your walk with God, in your parenting… and acting accordingly.
Faith is putting one foot in front of the other no matter how dark and confusing the journey.
Faith fills the mundane — it's the moment-by-moment choices that prove you're taking God at His Word.
And sometimes faith requires boldness. Actions that others will question. Dramatic decisions that only feel right when your eyes are glued to Jesus. Crazy things like walking on the water.
My prayer for you and me today?
Something deeper than an easy-fix miracle… the ability to overcome.
I pray that we would "… run with endurance the race that is set before us, looking unto Jesus, the author and finisher of our faith." Hebrews 12:1-2 (emphasis mine)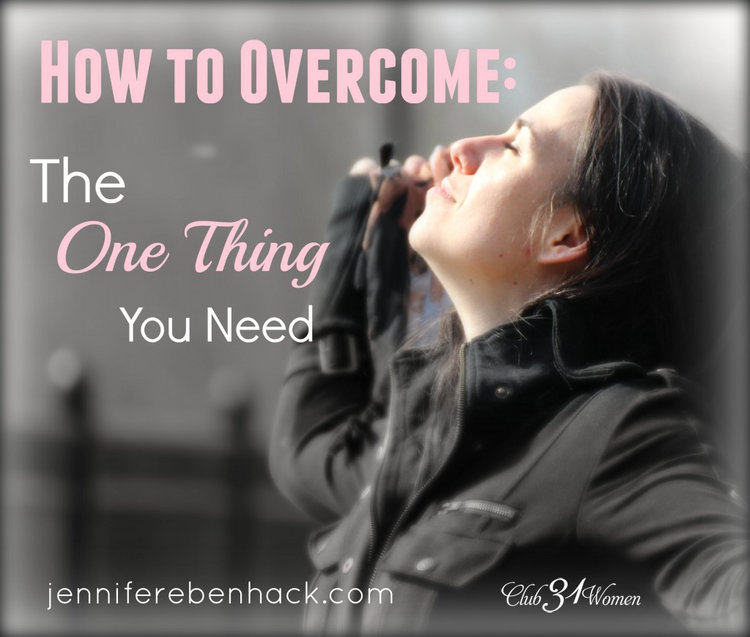 For further encouragement today, read all of Hebrews 11-12. And if your load is heavy and your faith is wavering, please let me know how I can pray for you!
Blessings,
*Illustration from January 9th entry of "Streams in the Desert" by L.B. Cowman
(This post may contain affiliate links. Read my full disclosure.)