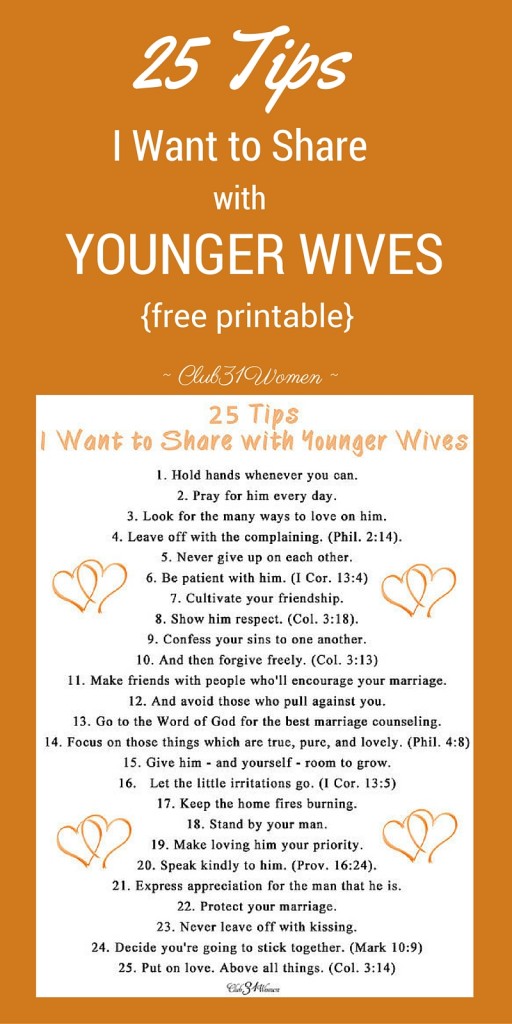 *Last April I shared with you this . . . 
She asked if we could meet for coffee. Clearly, something was on her mind.
She's a wonderful young lady and full of the hopes and dreams that come with youth. She wants a beautiful marriage. Yet she'd also been around long enough to know that a strong, loving marriage isn't a guarantee.
So we sat down in a quiet cafe and she asked me outright. What does it take to build a lovely marriage? What advice could I give? What would keep the two of them loving each other in the years to come?
And I thought about the things I wish I would have known from the beginning – those things that really matter at the end of the day. Some are big and some are small, but they all add up over the years to a strong, loving marriage.
Here's what I want to share with her and any others  looking for that kind of love . . . .
and now this printable is available for those of you who have asked. 
Simply click the link below to download the free printable:
Blessings on your marriage and the loving years to come!
In His grace,