Food-inspired evenings are nothing new in my house.
We've been serving Meatless Mondays, taco Tuesdays, and Pizza Friday nights long before it was the popular thing to do (I think). My kids have grown up looking forward to these food-inspired nights just wondering what I/we (if my husband is involved) was going to cook up next.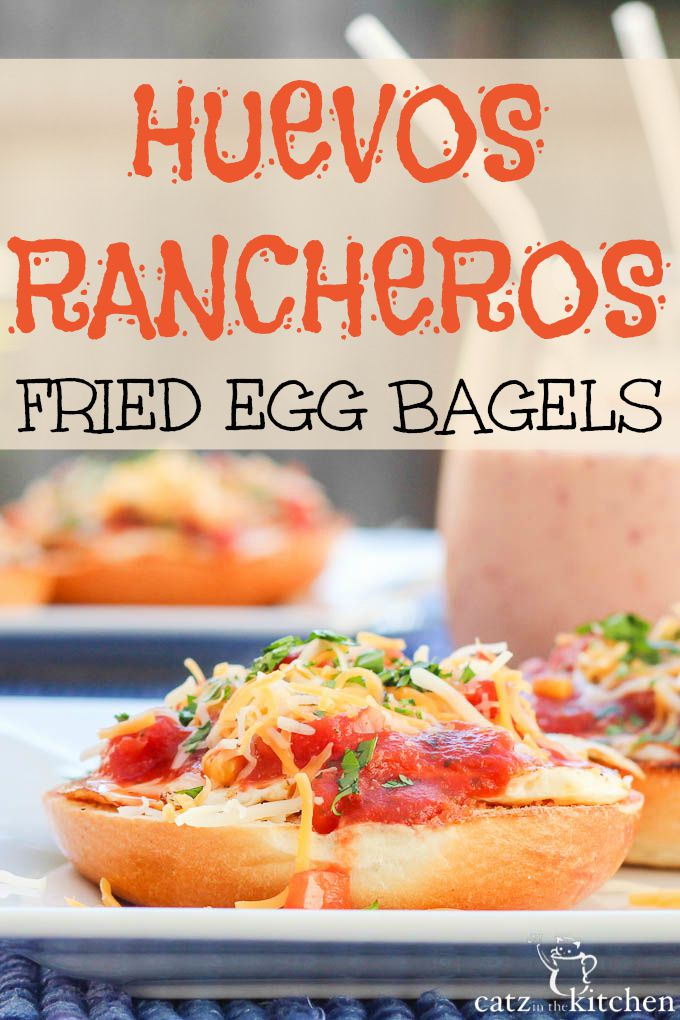 A few years ago we were visiting my husband's sister and husband up in Washington and they served us fried egg sandwiches and smoothies one Sunday evening. I guess that is one of their little traditions, and I just fell in love with the idea of it.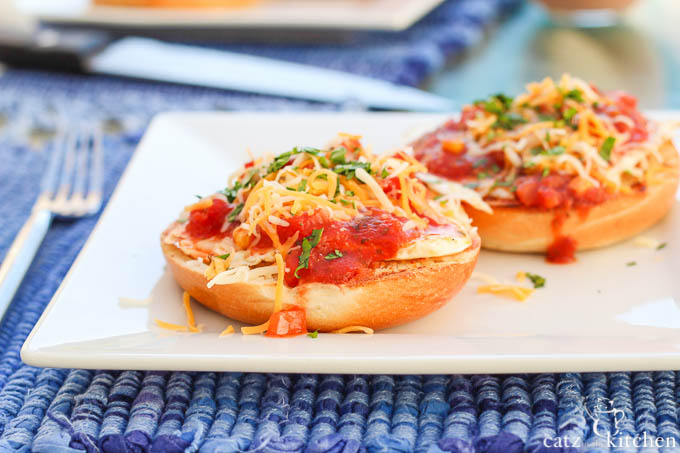 While I like the idea of a big, cozy Sunday evening meal, I'm usually too tired to get it together in the evening (or I lack the finesse of planning ahead for such a meal). It's not till later in the evening that I remember I had a roast I wanted to stick in the crockpot before church.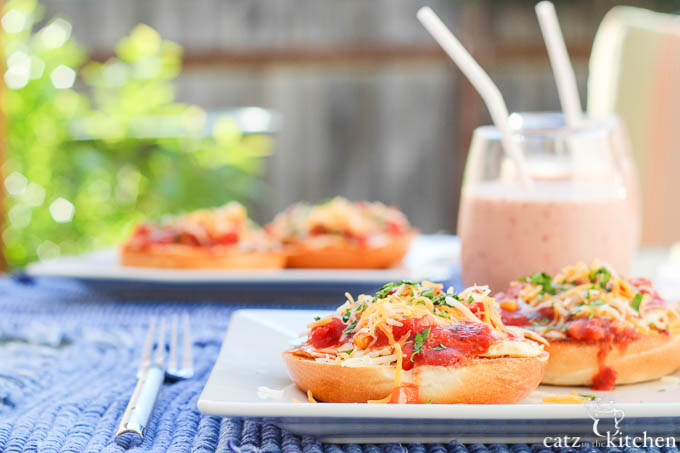 But then again, that kind of planning also involves me getting up early, which holds the very likely possibility of me then running behind Sunday morning because I just have to have curled hair for church – and then that leaves Josh to make sure the three kids are all ready to go.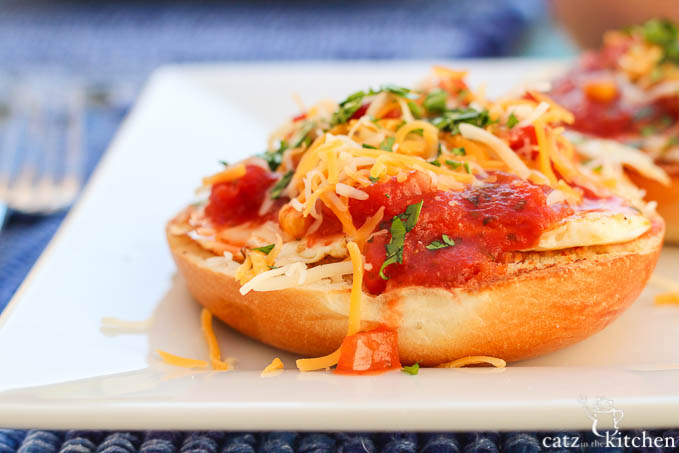 So, yeah, the idea of a simple dinner involving some variation of a fried egg sandwich served with a refreshing smoothie really appealed to me.
And guess what? It appealed to my whole family too.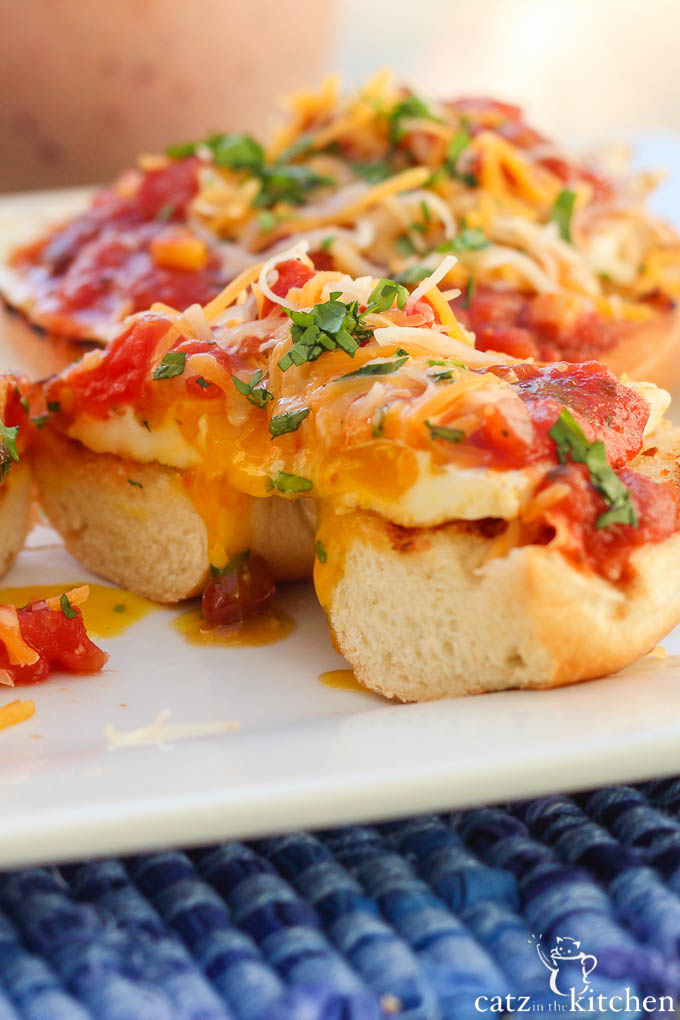 What I love about something so simple as this meal is that it's flexibility allows you to serve others in your home.
Eggs are a cheap ingredient and everyone has bread somewhere in their house. And…if you are anything like me, then you probably hoard have frozen berries and fruit in your freezer for spontaneous desserts, like marionberry cobbler or smoothies!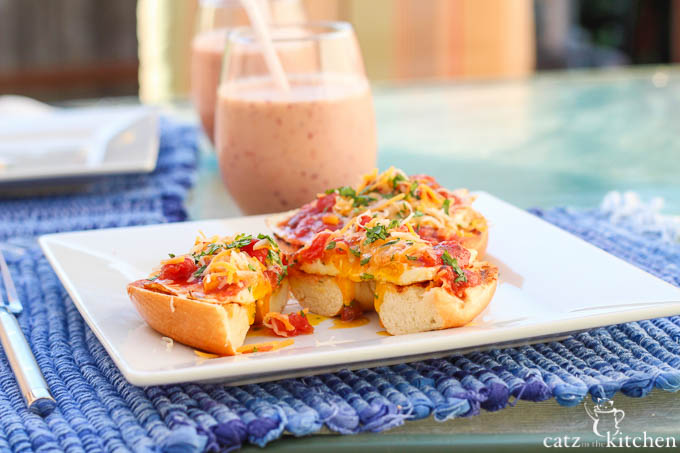 My daughter Grace is still getting to know some of the girls in our neighborhood. When she had some of them over a few weeks ago, knowing what we were having for dinner made it easy and stress-free for me to casually invite them to stay so we could get to know them better.
Let me tell you, there is nothing as casual as fried egg sandwiches – these girls just opened up and we got to know some of their interests.
"Do not neglect to do good and to share what you have, for such sacrifices are pleasing to God." Hebrews 13:16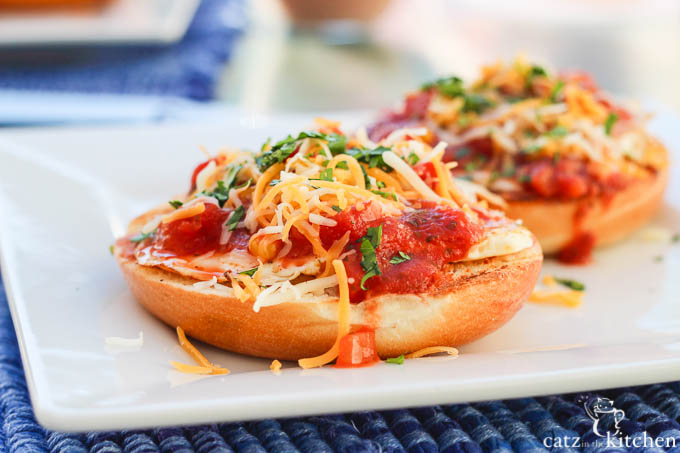 Since we all know how to make a fried egg sandwich, I thought I would share this fun huevos rancheros variation we like to use to mix things up.
It's messy, it's fresh-tasting, and it's playful.
Whether you eat it with your hands or with a fork, I promise you (and the neighbor kids) are going to love it.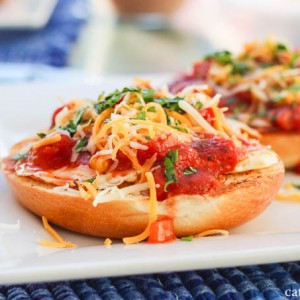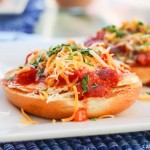 Huevos Rancheros Fried Egg Sandwich
If you're wanting to add some hearty Latin flavor to your fried egg, this is a great place to start.
Ingredients
2

large

, deli-style plain bagels, sliced in half

4

eggs

1/4

cup

Mexican blend shredded cheese

1

cup

salsa

1

tbsp

chopped fresh cilantro

ancho chile powder

1

tbsp

canola oil

butter for pan
Instructions
Heat grill pan to medium heat. Heat large skillet to medium heat.

Add salsa to small saucepan and heat slowly over low heat.

Brush canola oil lightly on cut side of bagels. Place in grill pan and grill lightly.

Melt a small amount of butter in skillet, and crack eggs into it delicately, avoiding disturbing the yolk. Sprinkle the eggs with ancho chile powder. When eggs are slightly brown on the bottom and well set, turn gently and cook for ten seconds on yolk side. Remove from heat and place on top of bagels.

Pour warm salsa over the top of each egg, and top with 1 tbsp of shredded cheese. Sprinkle cilantro on top and serve immediately.
Chels is a born-again believer who dreams of living with all four seasons in Central Oregon. She's a wife and stay at home mom to her four vivacious kiddos whom she home schools. When she's not schooling or chasing after her munchkins, she enjoys reading, bubble baths, and finding clothing/kitchen treasure at thrift stores. But more than all of that, she finds refuge in her kitchen where she and her husband can be found cooking and baking up a storm for their family and friends. You can read more about her culinary endeavors at CatzintheKitchen.com.