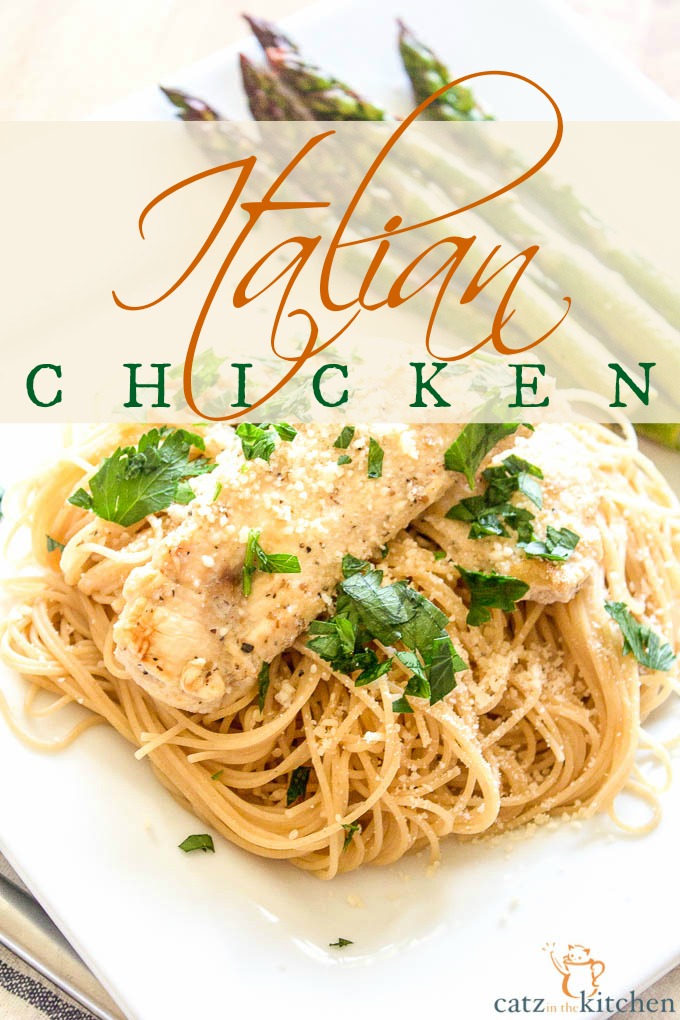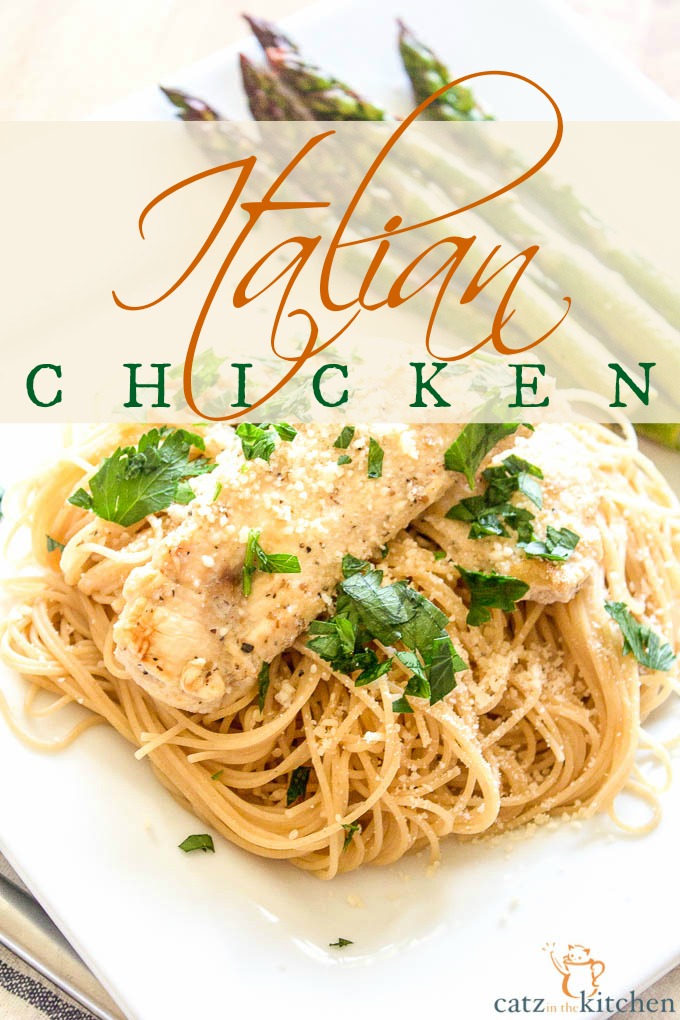 Do you ever wonder what Paul's thorn in his side was (2 Corinthians 12:8)?
I wonder all the time. Did he have this thorn before he was a believer? And, if so, how long had he had it? Or, did his thorn enter his life after it changed forever on the road to Damascus?
All I know is that Paul does not say what his thorn was. How mysterious of him!
I think we all have thorns that we've wished we could pray away. I know I'm guilty of it.
How many times I've come before the Lord and asked him why he's allowed certain things to happen in my life.
How many times I've promised I would change my sinful ways if he could just alter time and space and change certain events in my life.
How many times I've convinced myself that I would have been a better person had I not gone through these challenges.
While God is more than capable of erasing history, He doesn't. Why doesn't He make exceptions…?
I think it's because He calls us to be strong and courageous. (Joshua 1:9) He knows that we have His strength to handle whatever life throws our way, even if we don't think we're strong enough.
The Courage to Trust
We need to trust His strength, because God wouldn't have allowed us to endure this pain otherwise. We can stand tall and be courageous…because it takes courage to trust.
While we may not have been given the ability to change our history and rid ourselves of our thorns, we have been given the power to embrace them…which is hard (I know).
It is possible to make lemonade out of those flying life-lemons.
It begins with the trusting choice of saying, "This will not defeat me." Christ has already won the biggest battle of our lives (Romans 8:37), but the deceiver will do anything he can to convince us that we don't have the strength to win the smaller ones.
But quite the opposite is true. God is in the business of making beautiful things . . . and every rose has its thorn.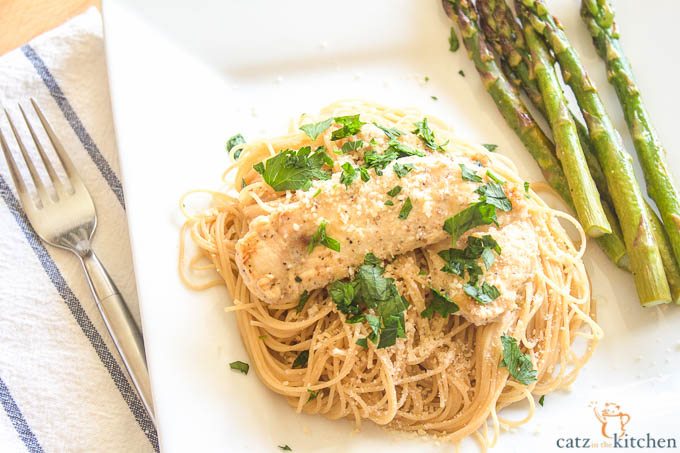 I may not even be able to count how many hairs are stuck in my hair brush (let alone how many are on my head), but I can provide you with a tasty dinner that is approved by kids, teens, adults, and grandparents!
This Italian Chicken with Angel Hair Pasta is one of my favorite dinners to make, and I got the recipe from my husband's family. There are never any leftovers, and it is so easy to feed an army with! Maybe it's my Italian roots enjoying it for the word Italian in it, but this meal just always makes me feel better. However, pasta just naturally has a way of doing that for me…
*What are some things you can do to embrace your thorn?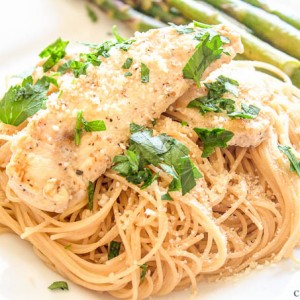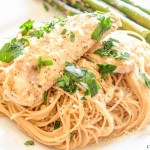 Italian Chicken with Angel Hair Pasta
Chicken marinated in Italian dressing and spooned over delicate pasta with fresh parsley and grated parmesan cheese. This simple supper not only smells good while it bakes, but leaves you stress-free in the kitchen too. Prep time: 5 minutes + Marinating Cook time: 45-60 minutes Total time: 60 minute Yield: 4 servings
Ingredients
8-10

boneless

, skinless chicken tenderloin (figure 2-3 tenders per person)

1/2-3/4

cup

Newman's Own Family Recipe Italian Dressing

1

lb

angel hair pasta

4

tbsp

flat-leaf parsley

, finely chopped

Grated Parmesan cheese for topping
Instructions
Marinate the chicken with the dressing in a ziploc bag for at least 2 hours and keep in the fridge until ready for use.

Pre-heat oven to 350 degrees. Empty the chicken and dressing into a 9x13 baking dish. You can add a bit more dressing at this point if you like. (The dressing turns into a sauce that you can just drizzle over the chicken and pasta. ) Bake for 45-60 minutes until chicken is cooked through.

While the chicken is baking, prepare pasta according to the box's directions. Drain pasta and return to pot.

Place some pasta on a plate and top with the baked Italian chicken. Drizzle some of the dressing from the baking dish over the chicken. Sprinkle a little bit of parsley over the pasta and chicken. Top with grated parmesan cheese and serve.
Chels is a born-again believer who dreams of living with all four seasons in Central Oregon. She's a wife and stay at home mom to her four vivacious kiddos whom she home schools. When she's not schooling or chasing after her munchkins, she enjoys reading, bubble baths, and finding clothing/kitchen treasure at thrift stores. But more than all of that, she finds refuge in her kitchen where she and her husband can be found cooking and baking up a storm for their family and friends. You can read more about her culinary endeavors at CatzintheKitchen.com.