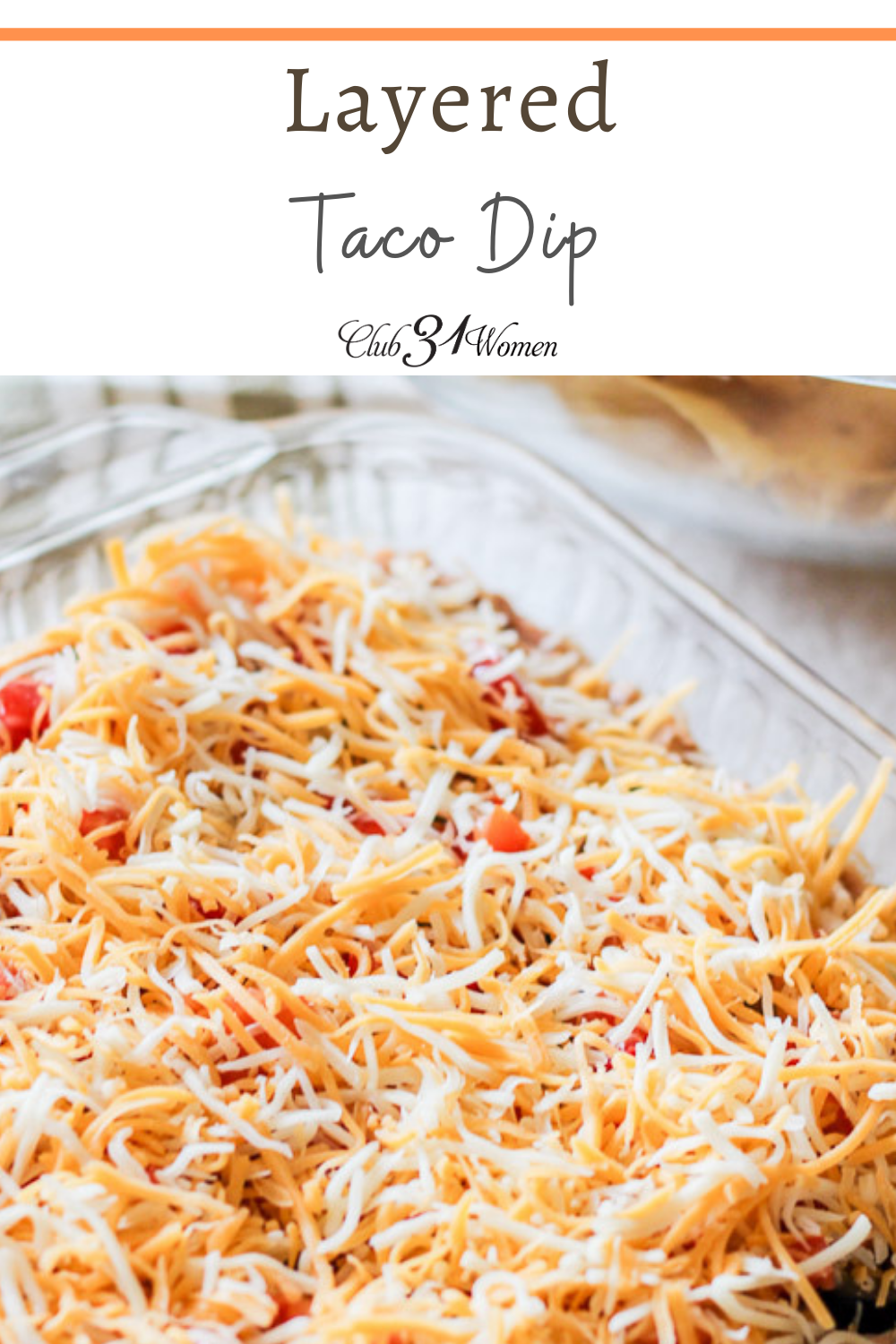 I know I just shared a "Mexican" dish with you all last week.
What can I say? I LOVE Mexican food! #cantstopwontstop
This layered taco dip is perfect for this time of year because a lot of people spend their time watching "The Big Game." Monday night, the big game in our neck of the Oregonian woods was the Duck game!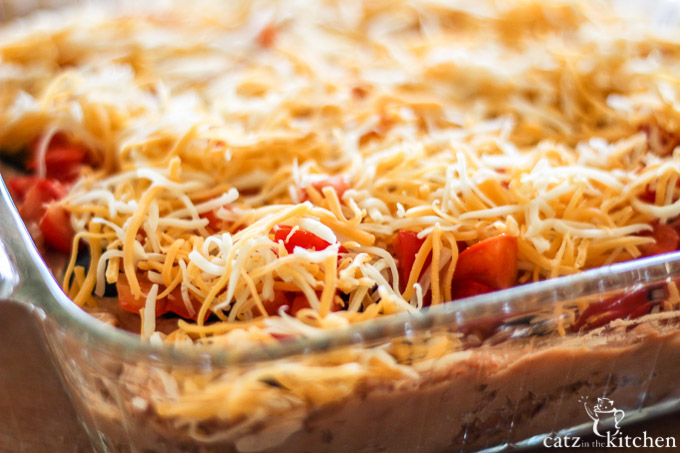 To tell you the truth, I would not have even known about the game had it not been for Facebook. I'm never on Twitter (my hubby handles all the Twitter feed stuff) and I don't really listen to the radio much . . . and I never watch live tv.
So I didn't really even know which night it was on! It was the lady who was ringing me up at the grocery store who asked, "Are you going to watch the Duck game, too?"
My reply, "Is that tonight? Then, no."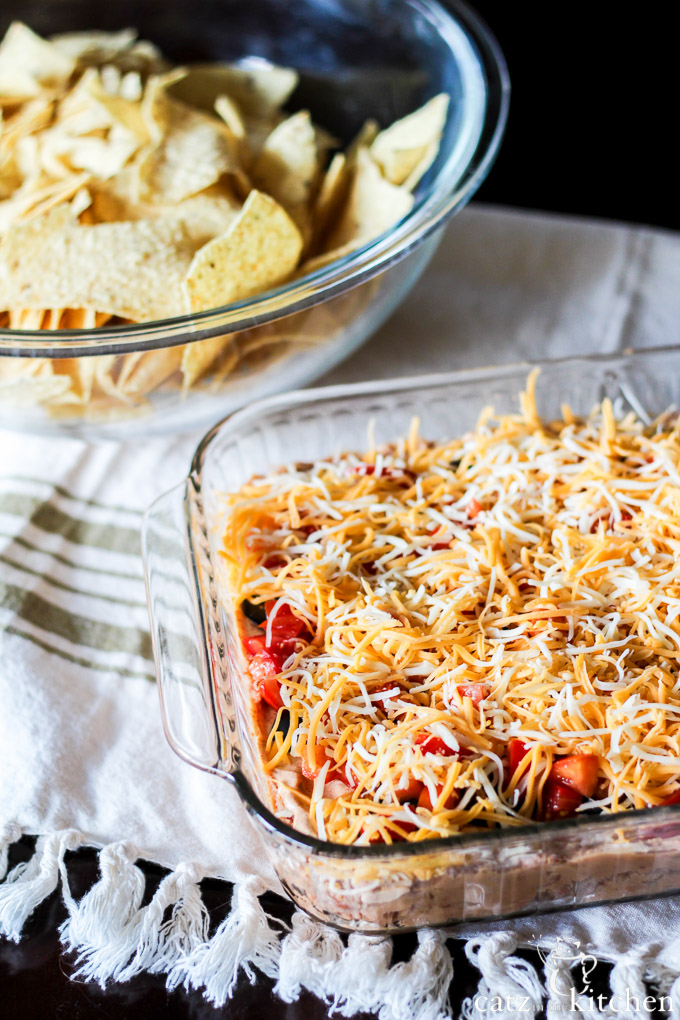 So, there you have it. Basically, I live under a rock.
BUT, if I were to watch "the big game," I would make this layered taco dip and invite everyone I know over.
Or, if I was invited somewhere to watch the game, I would bring this layered taco dip.
It's perfect for potlucks, baby shower spreads, taco nights, movie nights. It's little to no work at all and it is always a hit on whatever table it's placed!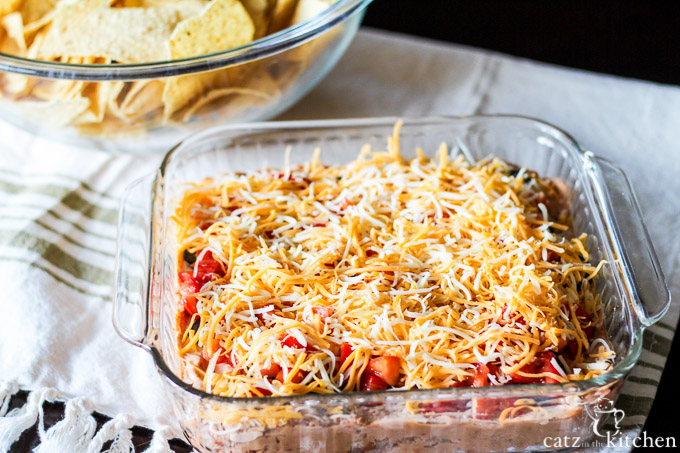 This recipe is beloved in our family.
My beautiful Nani, Josh's grandmother, was the one who first shared it with us. Sadly, she passed away in August, which makes this recipe a little bittersweet. We can't help but think of her when we make it and eat it.
And in our homes, it's rightly called, "Nani's Taco Dip."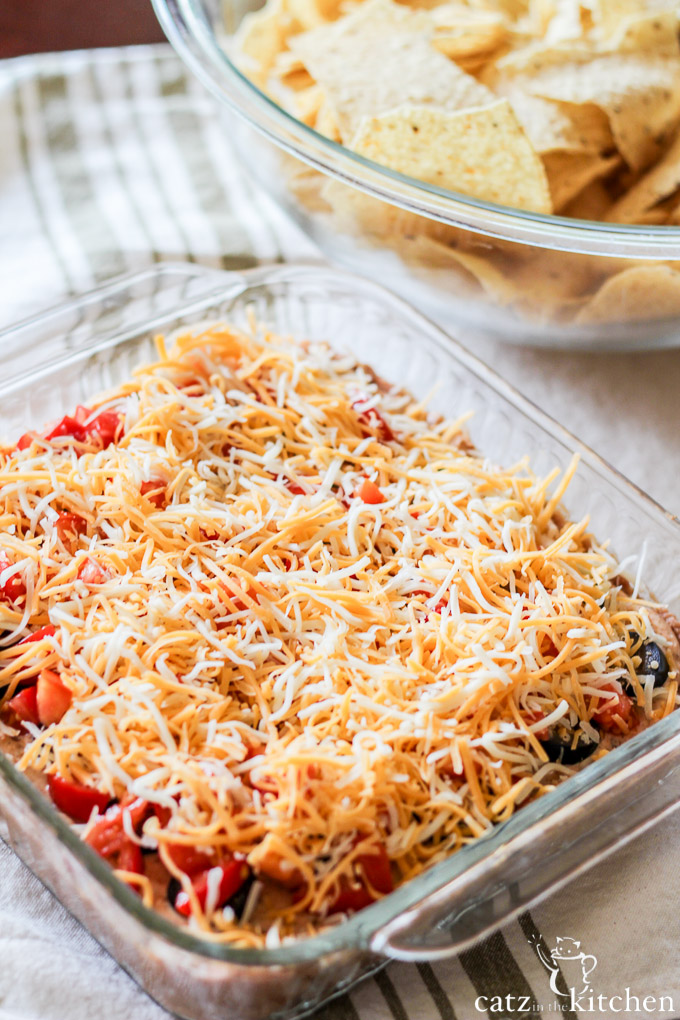 From my family to yours, I hope you enjoy it and happy game day (or whatever)!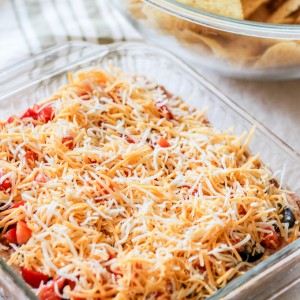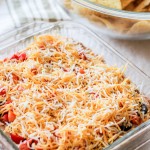 Layered Taco Dip
Enjoy your game day, game night, or potluck with this zesty dip! It's like eating a taco without the shell!
Ingredients
1

(28 oz can) refried beans-I use the vegetarian style

8

oz

fat-free sour cream

1

packet

(3 tbsp) taco seasoning

8-10

medium olives sliced

2

medium hot house tomatoes

, diced

1 1/2

cups

shredded Mexican style cheese
Instructions
In an 8x8 baking dish, evenly spread out the refried beans.

In a small bowl, combine the sour cream and taco seasoning until mix through. Spread the layer of zesty cream over the refried beans.

Arrange a layer of black olives over the sour cream mixture.

Toss the diced tomatoes on top of the black olive layer.

Top with shredded cheese.

Serve with your favorite tortilla chips. I'm partial to the Juanitas brand.
Recipe Notes
Store in the fridge if not eating right away.