How to Press On No Matter How Big the Challenge or How Slow the Progress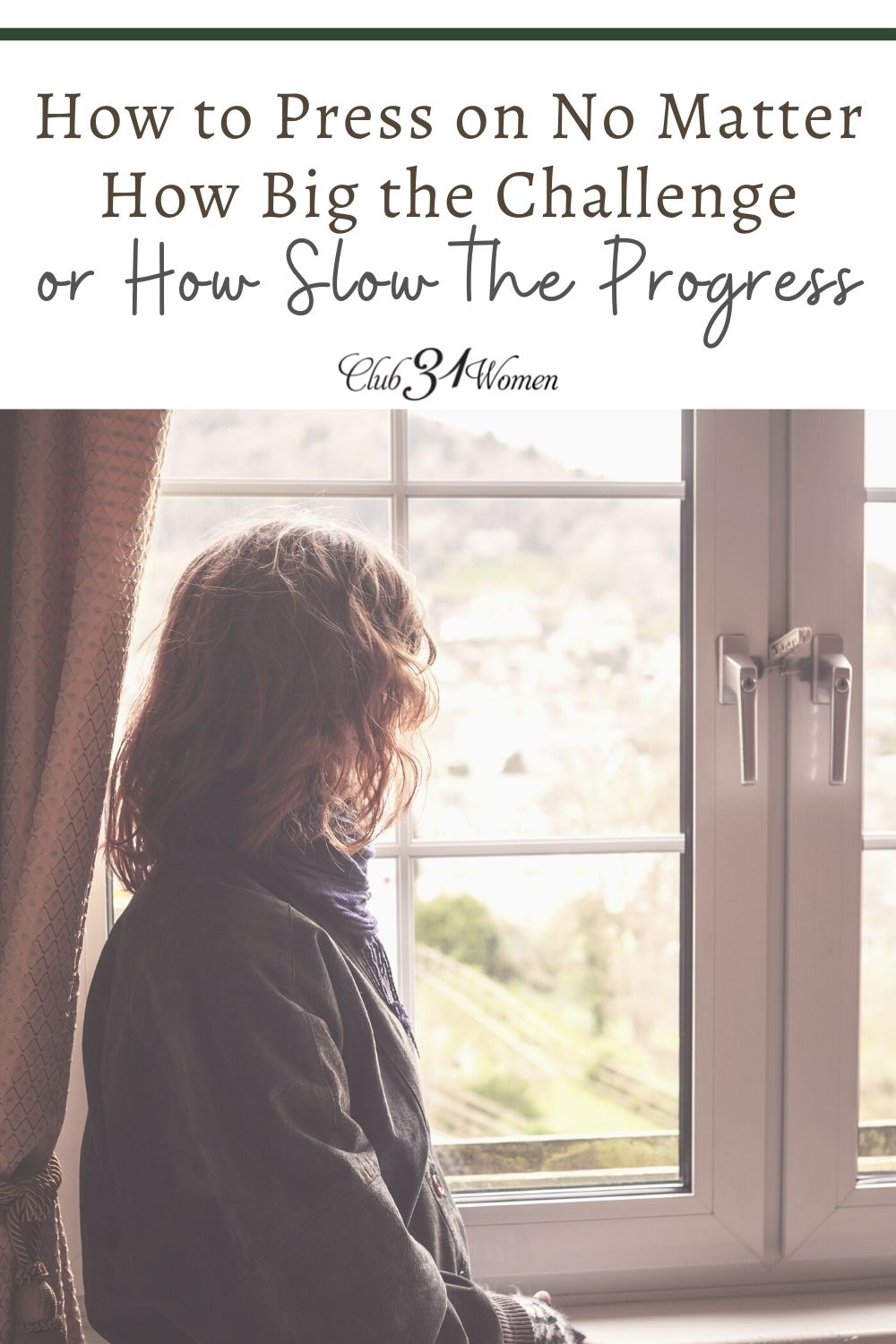 When we are faced with a big challenge, we can either wallow in it or press on through it–even slowly. We do have a choice.
"I suppose you have to help her dress each day."
My new friend said it more as a statement than a question. She was asking me about our daughter with special needs to better understand her routine – and thus ours – as we care for her each day.
But here, she supposed wrong.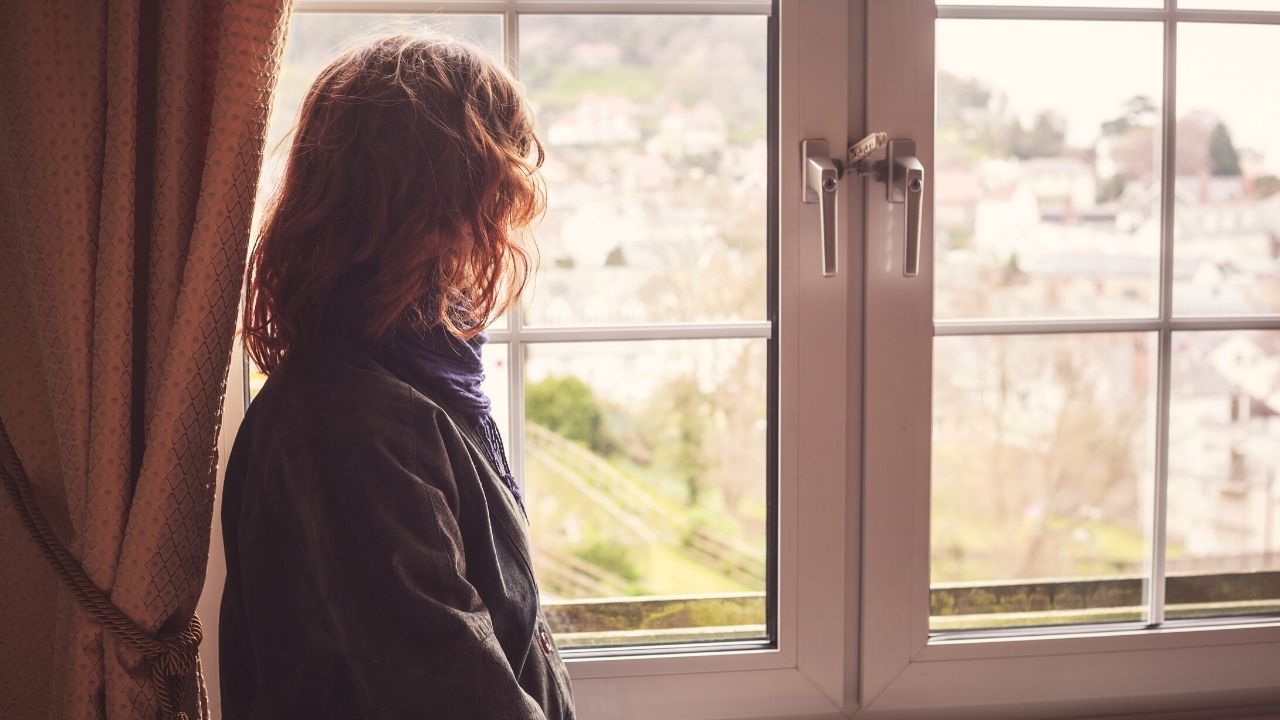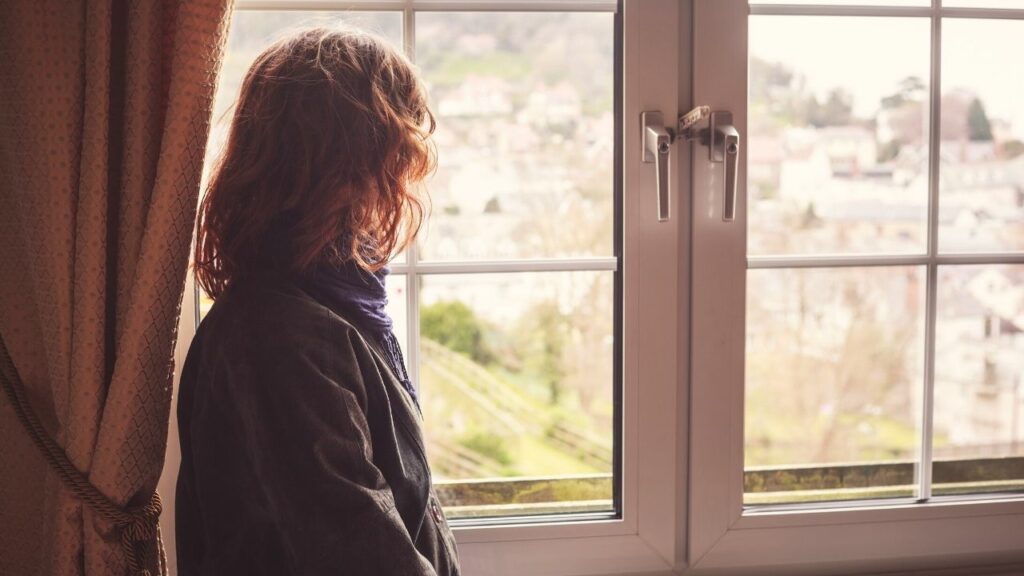 It's true Avonléa doesn't have the use of her legs and only one working arm, so she does require a lot of help with the basics—from meals to hygiene to toileting. Yet this one-armed girl somehow manages to dress herself every day, and she does it very well.
However, you should know that it has taken her several years to master this simple skill.
Now she carefully picks out her outfit the night before, with everything matching right down to the color of her *ahem* underthings. And then slowly dresses herself in the morning (what takes you and me only a few minutes), taking 30 minutes or more.
But she doesn't seem to mind and takes great pride in a "job well done." She slides down the stairs with a big, satisfied smile and waits to be lifted into her wheelchair. And, by the look on her face, you'd think she'd just walked on the moon rather than got dressed for the day.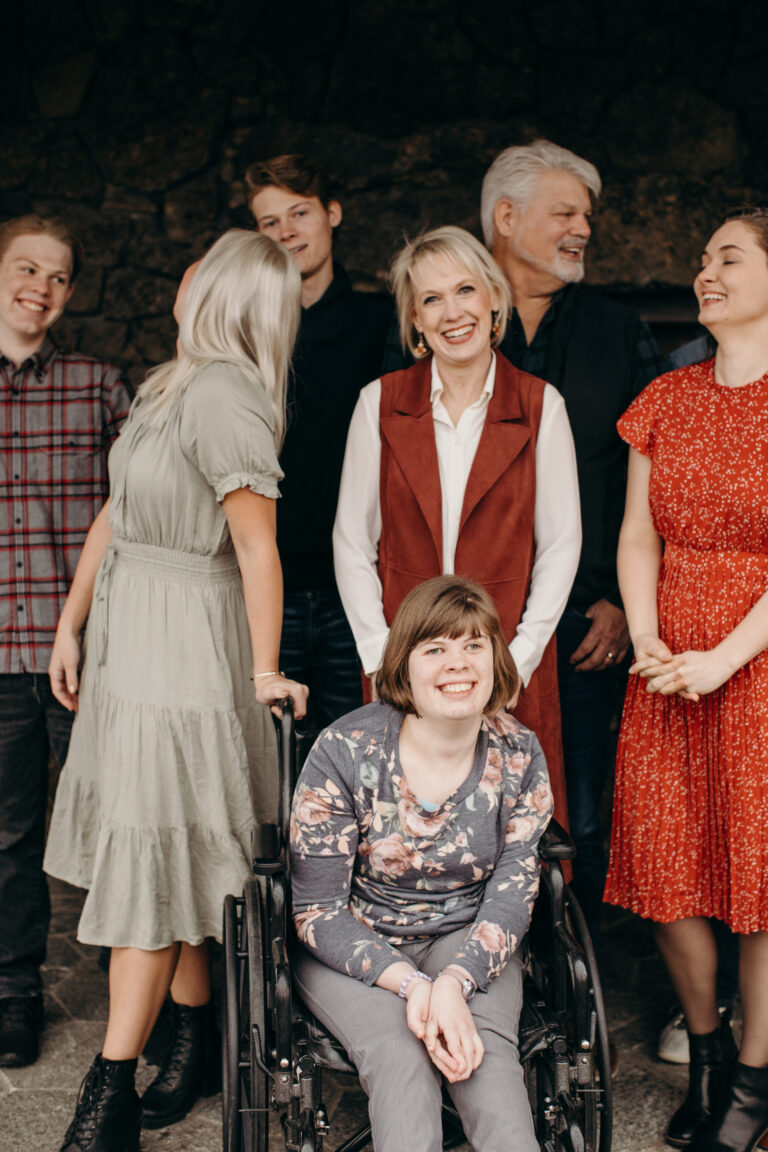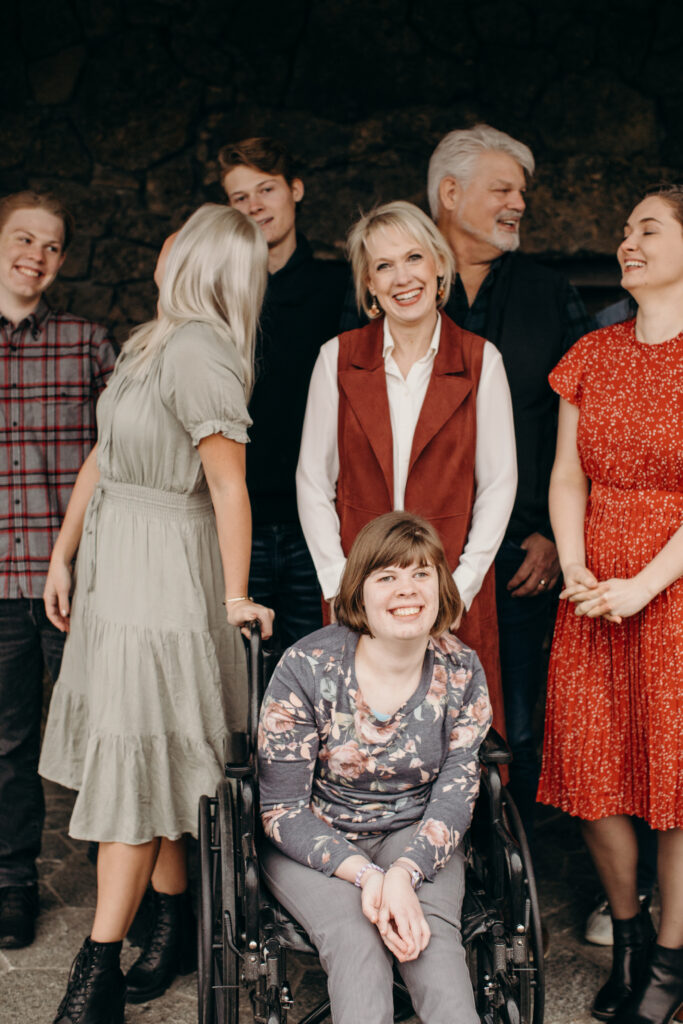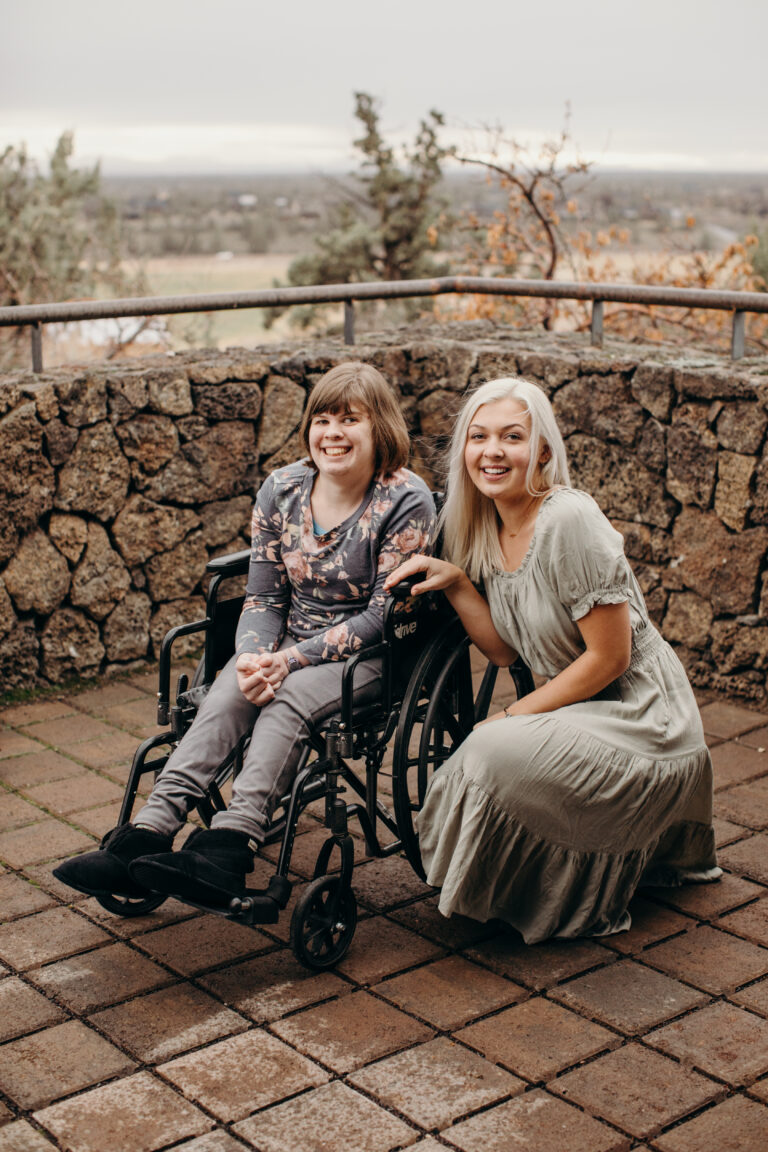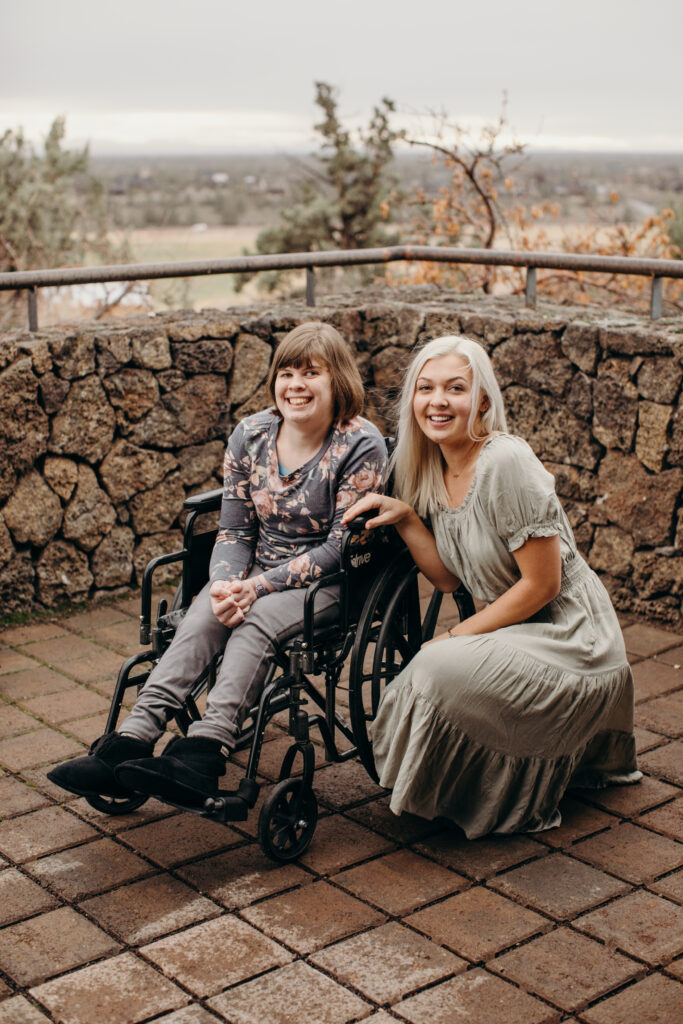 It's funny, but it's been a while since I'd considered this genuinely incredible feat that she accomplishes every day.
No matter how long it takes.
No matter how difficult it is to wrestle her limbs into the right holes. One leg, one arm at a time.
And no matter how few people witness the results.
Then I considered myself – and you – and wondered how often we convince ourselves that "we're ill-equipped" or that "it's taking too long" or perhaps "we're not making enough progress."
Maybe whispered to ourselves, "And no one really notices anyway."
I sure understand that impulse and have whispered those very words. I've struggled with that deep discouragement in various stages of my parenting, certain seasons in my marriage, and in some friendships and Christian communities.
I've even struggled with this kind of weariness in my own personal growth—at times, especially in this area.
I've cried out to God and asked Him, "I don't understand how you could've called me to this – this relationship, this task, this calling – when I don't seem fit for it!"
Why God? Why this child? This marriage? This relationship or job? Why this challenge?
And how about you—do you know this lament?
Perhaps you haven't said it out loud but have kept your cries to yourself. It seems too hard and you're tired of trying.
If this is where you're at today, I'd like to offer you a short word of encouragement.
Reach out.
I recently had a good friend message a few other friends and me to ask for prayer. She didn't give many details, nor did she need to, just enough so we could offer a word of encouragement or wisdom, as well as how to pray for her.
Sometimes we need someone to cheer us on and lift us up.
I appeal to you, brothers (sisters), by our Lord Jesus Christ and by the love of the Spirit, to strive together with me in your prayers to God on my behalf,

Rom. 15:30
Bend Down.
If you're facing what feels like an insurmountable hurdle or going through a particularly tough season, come to the Lord with your burden. Pour out your heart and cares before Him. Many of us carry around a general sense of worry and pressure and call that "prayer" rather than truly entering in.
But God invites us to fully trust Him with this difficult relationship, this heavy task. The enemy of our souls wants us to believe we're "on our own," but we are NOT alone. No challenge is too big for God.
Do not be anxious about anything, but in everything by prayer and supplication with thanksgiving let your requests be made known to God.

Phil. 4:6
Press On.
Now that I'm a woman in her 50s, I can look back and see the many times I was tempted to give up and how God came through—not always in the way I expected and not necessarily in the timing, I would've chosen. But He did come through.
I needed – and still need – to persevere.
And maybe you do too.
And let us not grow weary of doing good, for in due season we will reap, if we do not give up.

Gal. 6:9
Let's Press On Together
So, friend, no matter how big the challenge before you or how slow the progress seems, I hope we'll continue to press into what God has called us.
Like Avonléa, let's press on—one day, one leg, one arm at a time.