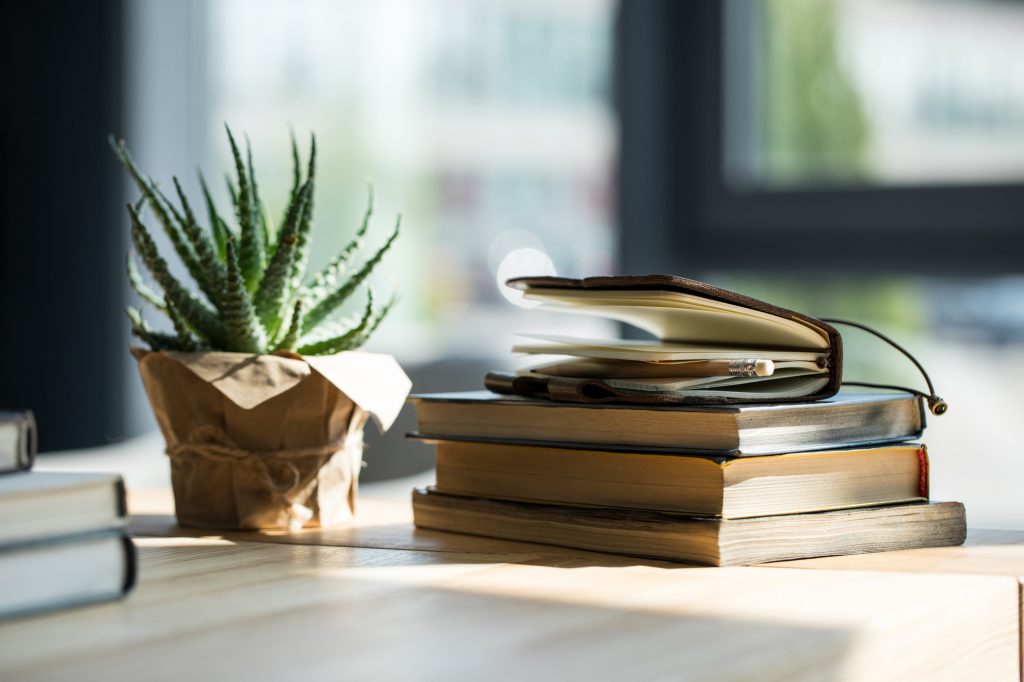 The spirited redhead who is just as likely to break a slate over someone's head as she is to be found in raptures about a plum tree-lined avenue has earned her place in the cannon of favorite literary heroines. It is, indeed, hard to resist Lucy Maud Montgomery's Anne with an E. She is endearingly flawed, perfectly honest, and sees beauty in the world around her.
Montgomery has kindly given us eight books devoted to Anne and her family, but it's hard not to want more of the whimsy and heart we get in this beloved series. If you're feeling the need to read more books like Anne of Green Gables (or are looking for a good gift for the Anne-lover in your life), let the collection below be an inspiration.
Also by L. M. Montgomery
Montgomery was a prolific writer and if you haven't picked up her other work, it's a good place to start. The Emily books, starting with Emily of New Moon, are a personal favorite. They chronicle Emily Starr's move to New Moon Farm, her desire to be a writer, and the relationships she forms. It has a more melancholy, mature feel but they rival Anne in appeal.
Her collections of short stories like Christmas with Anne, Akin to Anne, and Along the Shore are also favorites. Most are out of print but are worth keeping an eye out for any place used books are sold.
More Books Like Anne of Green Gables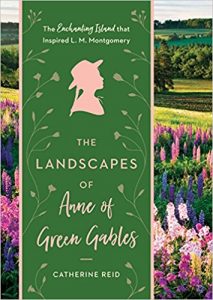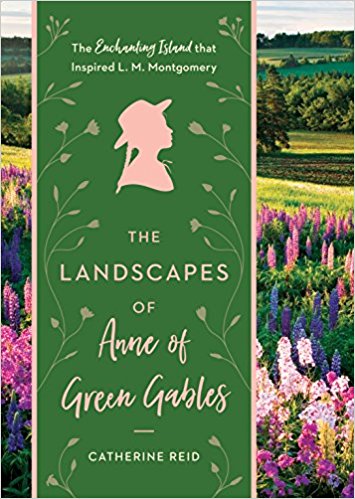 L.M. Montgomery is well known for long descriptions of the natural world in her books. Whether it's Anne talking about the trees surrounding her new home with Gilbert or the unique blue of the Lake of Shining Waters, Montgomery has created an entity all its own with the landscapes written into her novels. The Landscapes of Anne of Green Gables celebrates the island that inspired such vivid word pictures. As someone who has been to Prince Edward Island (an Anne centric trip), I thought this book beautifully captured the magic of Anne's world. The photographs are lovely, the content is engaging and had a breadth I wasn't expecting. Catherine Reid not only presents the rich landscapes, but she also explores how they were a very part of Montgomery and her writing.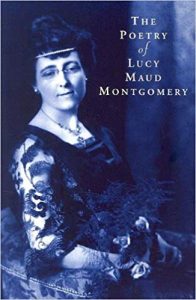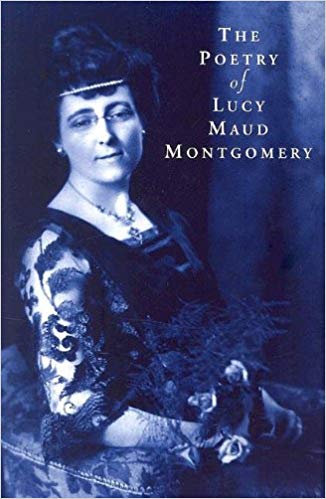 For my twelfth Christmas, my Gramma gifted me a book of poetry with Lucy Maud Montgomery gazing out from the blue-tinted cover. While poetry certainly wasn't my preferred genre as a teen, over the years I have done just what my Gramma's inscription suggested: "I hope you'll enjoy reading a poem from time to time and remember fondly our days on Prince Edward Island." Much of her poetry draws on Montgomery's interests in the natural world, relationships and stages of life — all prominent themes in her novels as well. This is a wonderful collection of Montgomery's straightforward prose that will delight Anne fans.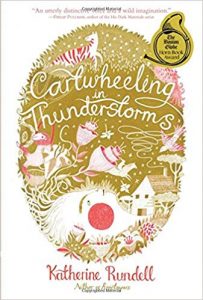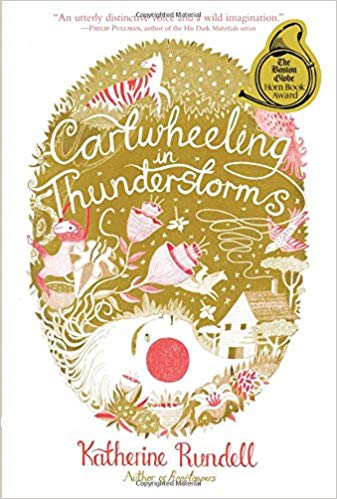 Will is a carefree girl whose mane of knee-length hair, perpetually bare feet, and offbeat social graces have earned her title of Wildcat. She and Simon, who could best be described as her bosom-friend, roam the Zimbabwean farmland with freedom and curiosity until circumstances thrust Will into the chilly hands of an English boarding school. Much like Anne, Will's upbringing hasn't equipped her to succeed in her new surroundings alone. This middle-grade coming of age story has a unique voice that readers will either love or hate. Will is a gritty heroine whose free spirit is tested by the cruelty of others. I found this quick read whimsical and full of heart.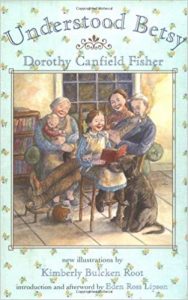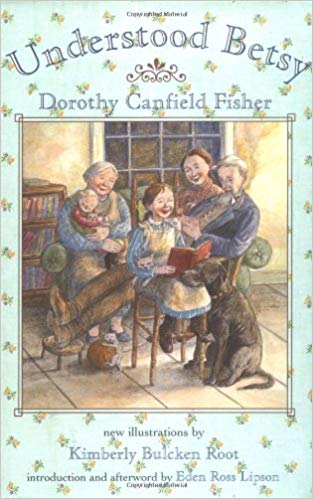 My mom's hardback copy of Understood Betsy with its ripped dust jacket sits on my bookshelves. I still remember the spark of little-girl importance and anticipation I felt holding a book my mom had enjoyed when she was my age. Orphaned Elizabeth Ann gets passed to several relatives until she lands on a farm in Vermont with her mother's family. Betsy, as she is nicknamed, is set on a course of self-discovery as she interacts with the people and work around her. It remains a favorite coming-of-age story that I look forward to placing in my own daughter's hands.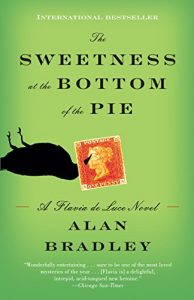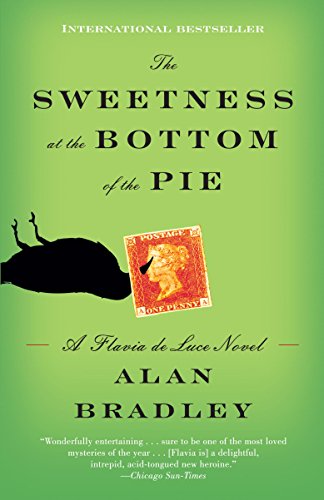 I'm not sure Marilla would have approved of Anne reading mystery novels, but I think Anne would have been taken by the sharp, sweet, and sometimes saucy 11-year-old heroine of this cozy mystery. I think fans of Anne will as well. Flavia de Luce has a proclivity toward chemistry which serves her well as she tries to figure out how a stranger ends up dead in the cucumber patch of the family's historied English estate. I love when books inadvertently teach me about obscure topics (in this case, philately — the study of stamps and postal history) and when I like a book and know there are more waiting for me. Those who fall for Flavia have nine more novels to enjoy (the tenth comes out in January 2019).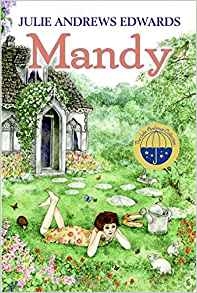 Mandy by Julie Andrews Edwards
If you're wondering if this author is the same Julie Andrews who could be seen pulling floor lamps out of a raggedy carpet bag or twirling, arms-wide on a verdant mountaintop, you'd be correct. Not only is she an imminently recognizable figure in entertainment, but Andrews has also authored many children's books that have the charm and heart of classics. Mandy is a ten-year-old orphan. Unlike Anne, has yet to be chosen by a family. In an effort to find a place of her own she escapes over the orphanage wall and finds a deserted cottage. Readers get to experience the magic of Mandy transforming this place into her secret hideaway and the unexpected friendships she makes.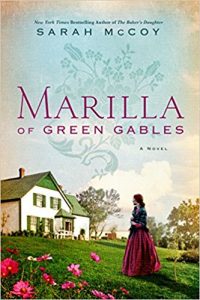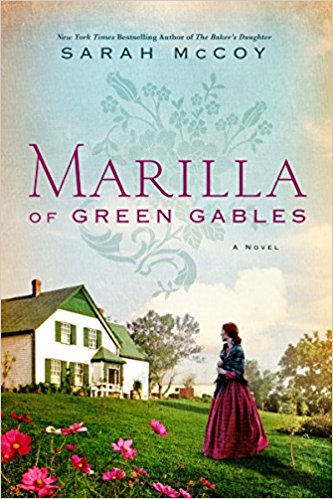 Most Anne fans are thrilled and a tad nervous when they hear about Sarah McCoy's novel.  It takes us back to Green Gables when a different heroine presided over that beloved PEI homestead. But I'm here to tell you that Sarah did an amazing job!  This novel is a sweet homage to a character and setting held dearly in many a heart. We get a glimpse at the friendships, tragedies, and love that shaped the Marilla we meet in Anne of Green Gables. I loved all the allusions to events in Montgomery's series and the glimmers of the fiery Anne in this young Marilla. I was equally wishing John Blythe and Marilla's future could somehow turn out differently. But then we wouldn't eventually have Anne.
Gifts for the Anne Fan In Your Life

Who among us wouldn't want to sip raspberry cordial and try Marilla's plum pudding (without the mouse)? Beautiful photos and simple recipes.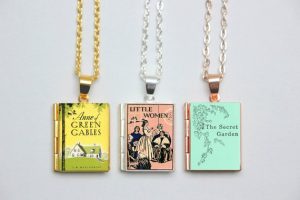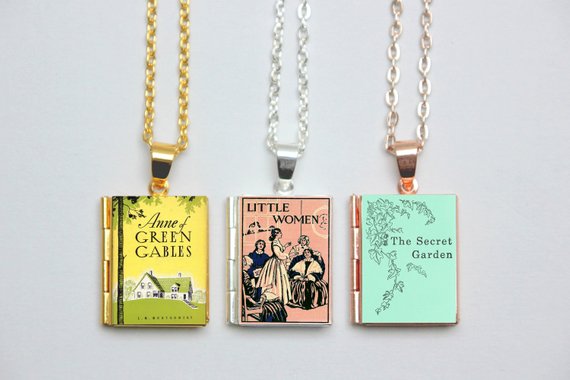 Vintage book covers on everything from earrings to these adorable lockets from The Locket Library.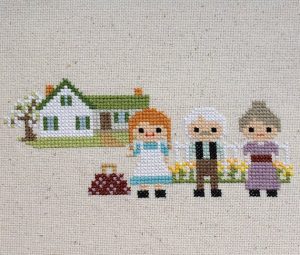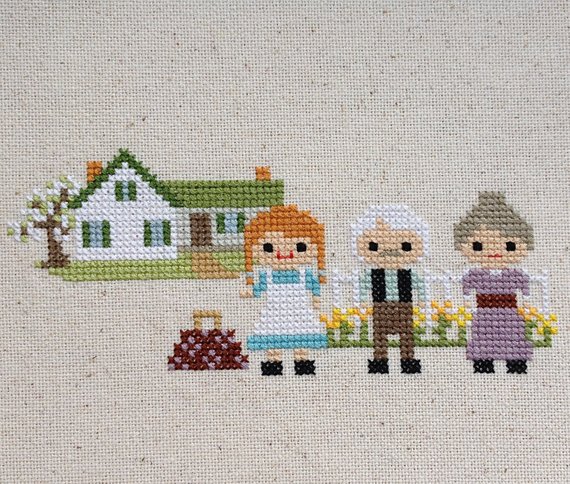 Cross-Stitch Patterns
The cutest Anne themed cross-stitch patterns: Kindred Spirits, Green Gables, and Carrots!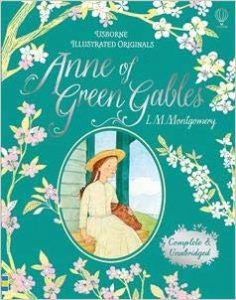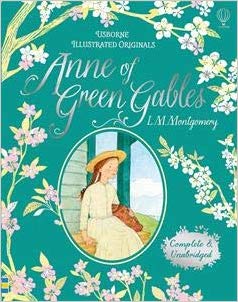 This beautiful new illustrated edition (complete and unabridged) makes Anne of Green Gables accessible to younger audiences. It will be the perfect addition to any Anne collection. (Usborne also offers an Anne picture book.)

Carrot Top Paper Shop
Jenny, the creative behind Carrot Top Paper Shop, has a host of swoon-worthy Anne gifts. Some of my favorites are the Anne and Diana Paper Doll Set, Kindred Spirits Card, and Lucy Maud Montgomery Bookmark.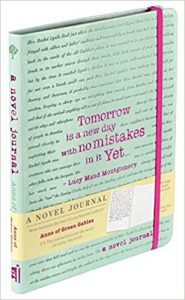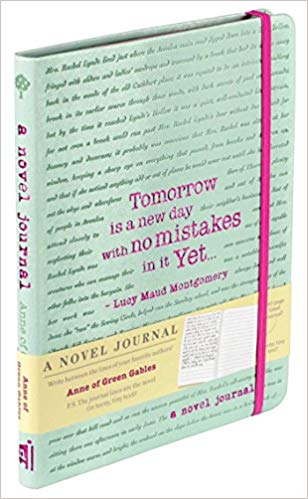 Each line of this journal is composed of the entire original text by Lucy Maud Montgomery in teeny tiny print!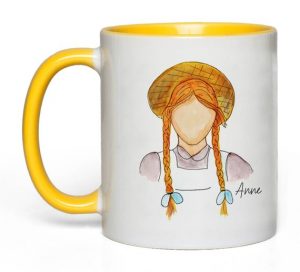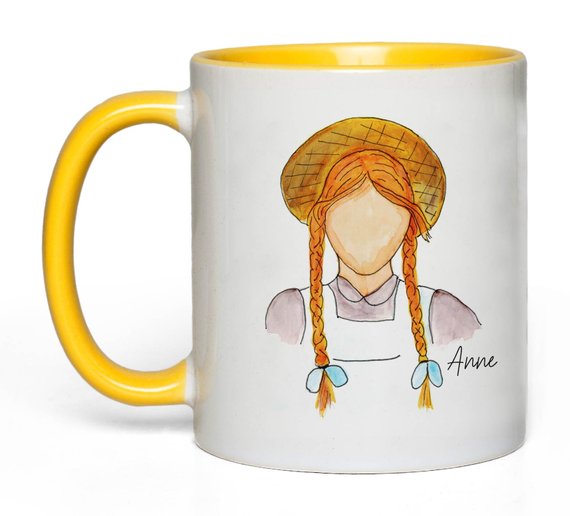 The perfect mug for drinking a cup of tea while reading Anne with an E!
What is your favorite work by L.M. Montgomery? Who is your favorite literary heroine?
In Him,
Emily C. Gardner
*A small reminder, or if you're new here: If you purchase the items through the links here, Club31Women might get a small affiliate compensation – with no additional cost to you – from some of  them and so I thank you for that. But while I appreciate your purchase, you should also know that we share this as our genuine opinion and personal enthusiasm for these items. See my full disclosure here.
Here at Club31Women, we recognize that not everyone has the same taste or point of view on books or movies, but we offer these short reviews for your consideration.  Our hope is that you will find something new and wonderful on this list of recommended reading!
~ Lisa Jacobson, Club31Women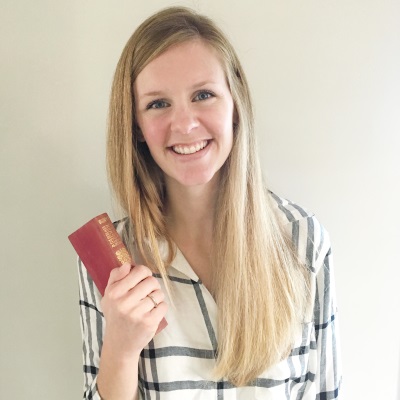 Emily C. Gardner is a Southern California native transplanted to the Northeast with her youth pastor husband and two sweet kiddos. She's a woman of many enthusiasms, which these days include reading, real food, and running. In her fringe hours, Emily channels her creative energy into curating book flights on her blog and sharing photos of her current read. Connect with Emily on Instagram and Pinterest.