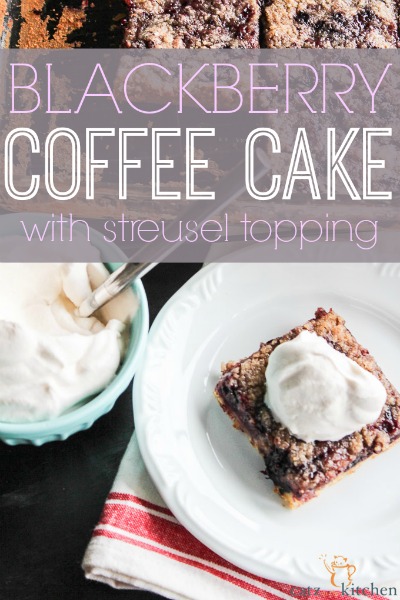 I had an interesting conversation with my doctor the other day.
I went in to see him for the results of my annual lab work and I started telling him about what was going on in my life. I figured that since there is some stress in my life and that could potentially affect my health that he should know what's going on. Thankfully, I have a doctor who's pretty easy to talk to and allows me to go on and on, because those who know me know that I can be pretty chatty once I get going.
After I told him pretty much everything, he sat back and he said, "I've seen a lot of people in your situation, and they are a mess. How are you as adjusted as you are? Is it because you have a supportive husband?"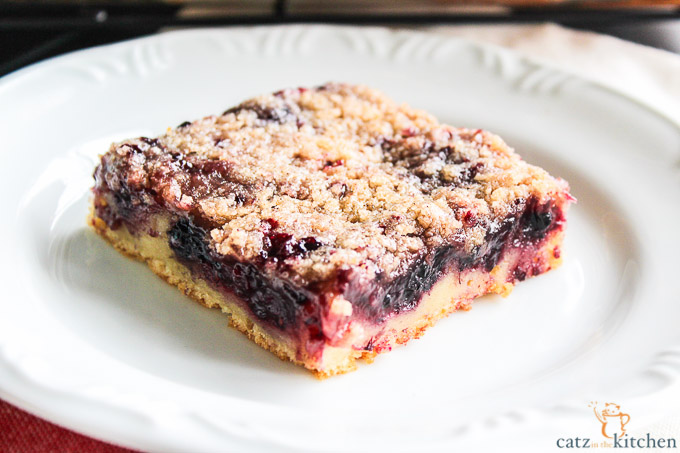 I took a moment and thought about how to respond because, first of all, I don't think I'm that well adjusted, but, yes, my husband is supportive. He's downright incredible.
But it's more than that . . . .
I said to my doctor, "I don't know how you feel about God. I don't like using the word religious or religion because it feels cold and organized. It's so much more than that for me. God saved me and intervened in my life and I finally just listened to Him because where I was headed, it would have ruined my life."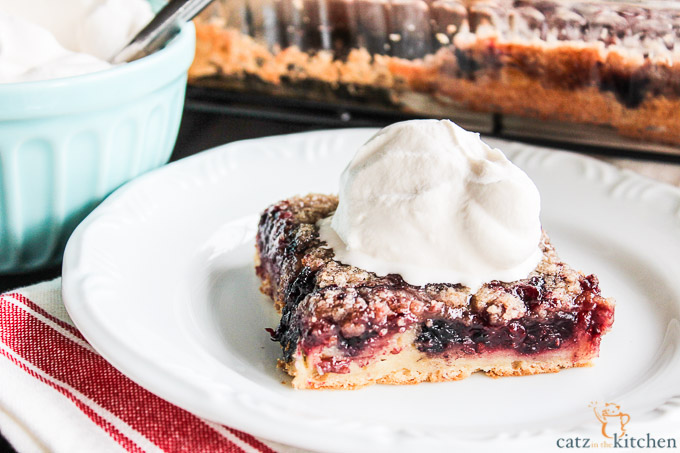 How to Keep from Crumbling
My doctor said, "I understand. I'm a Christian, too."
I felt shaky describing my relationship with my Savior and explaining how He reached into my life and touched me, that He surrounded me with godly people who support, encourage, and help me through all of my issues.
But when he said he understood…the shakiness went away. I was able to tell him how I had to make a choice to stop keeping one foot out the door, how I needed to commit my life to the Lord, and how I have to begin everyday, first thing, with His Word.
It is only because of His strength that we're able to persevere in this life (James 1:3).
Without it, we crumble.
The crumbling part is something with which I'm all too familiar. I held myself back from God for years, scared of giving away control. I wasn't ready to live for Him because I still wanted to live for me. Living for myself offers no hope . . . and no strength.
Now that I desire a relationship with my Abba Father, I need Him like oxygen. I have to have His presence in my life daily. I need His Word, even when I don't understand it . . . which is pretty often. But I want to understand it.
To sum it up, if I'm adjusted, it is only because I get counseling . . . from the ultimate Wonderful Counselor (Isaiah 9:6).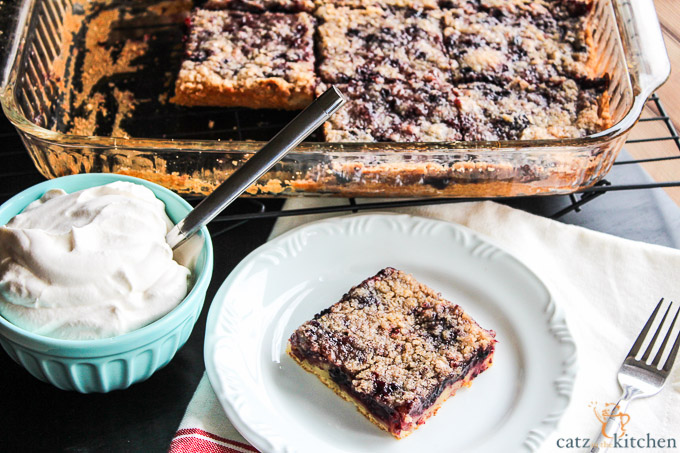 Blackberry Coffee Cake with Streusel Topping
Since we're talking about how well adjusted I am, allow me to introduce to you one of my favorite coffee cake recipes that you can easily adjust to the berries you have on hand! I usually squabble away all the berries we pick as a family over the summer for the fall and winter months for breakfast treats just like this!
And, I think it is worth mentioning that when bringing a meal to a family who has just had a baby, it's great to bring a breakfast treat, too. Coffee cakes are perfect breakfasts because they reheat easily, and they're guaranteed to give mama the energy she needs.
Bake and enjoy!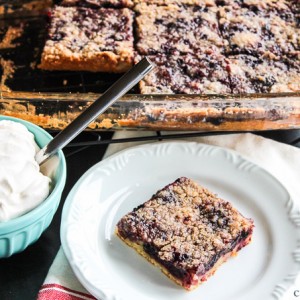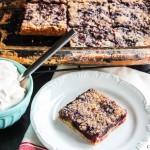 Blackberry Coffee Cake with Streusel Topping
Sweet and rich, this coffee cake offers the best of both worlds with tons of blackberries scattered throughout a buttery, crumbly, marvelous cake and topped with a sugary streusel topping. A simply easy and stunning breakfast to fill your bellies with.
Ingredients
For the Topping:

2/3

cup

all-purpose flour

1/2

cup

sugar

4

tbsp

packed brown sugar

1

tsp

ground cinnamon

1/2

cup

(1 stick) unsalted butter, cubed

For the Cake:

2

cups

all-purpose flour

2

tsp

baking powder

2

tsp

ground ginger

1/2

tsp

salt

1/2

cup

(1 stick) unsalted butter, softened

1

cup

sugar

2

large eggs

2

tsp

vanilla extract

2/3

cup

milk

3

cups

blackberries

, thawed
Instructions
Grease a 9x13 baking dish with butter. Pre-heat oven to 350 degrees. Set aside.

To make the topping, stir together flour, sugar, brown sugar, and cinnamon in a medium sized bowl. Using a pastry blender, blend the butter into the mixture until it resembles coarse crumbs. Set aside and keep in the fridge until ready to use.

To make the cake, in a medium bowl whisk together flour, baking powder, ginger, and salt. In a large bowl, cream softened butter with an electric blender. Add in the sugar and beat until light and fluffy. Beat in eggs and vanilla. Alternate flour mixture and milk until just combined.

Pour the batter into the greased baking dish. Scatter the blackberries over the top of the cake. Spoon the streusel over the berries. Bake for 45-60 minutes, or until a toothpick inserted in the middle comes out clean. Cool on a wire rack.

While the coffee cake is cooling, whip up some homemade whipped cream to go on top of the coffee cake.
Chels is a born-again believer who dreams of living with all four seasons in Central Oregon. She's a wife and stay at home mom to her four vivacious kiddos whom she home schools. When she's not schooling or chasing after her munchkins, she enjoys reading, bubble baths, and finding clothing/kitchen treasure at thrift stores. But more than all of that, she finds refuge in her kitchen where she and her husband can be found cooking and baking up a storm for their family and friends. You can read more about her culinary endeavors at CatzintheKitchen.com.