One Thing You Can Do Now to Strengthen Your Kids' Faith for Later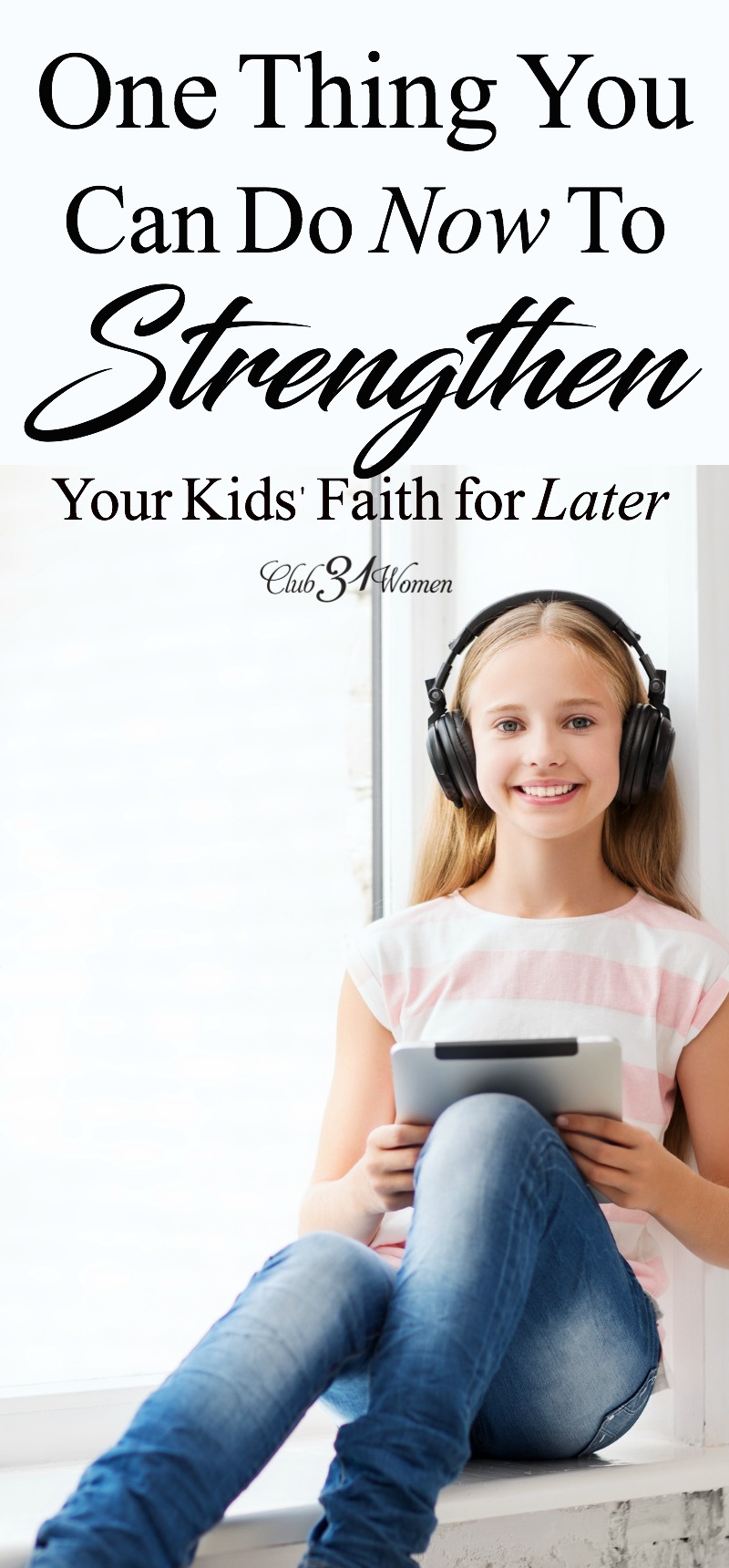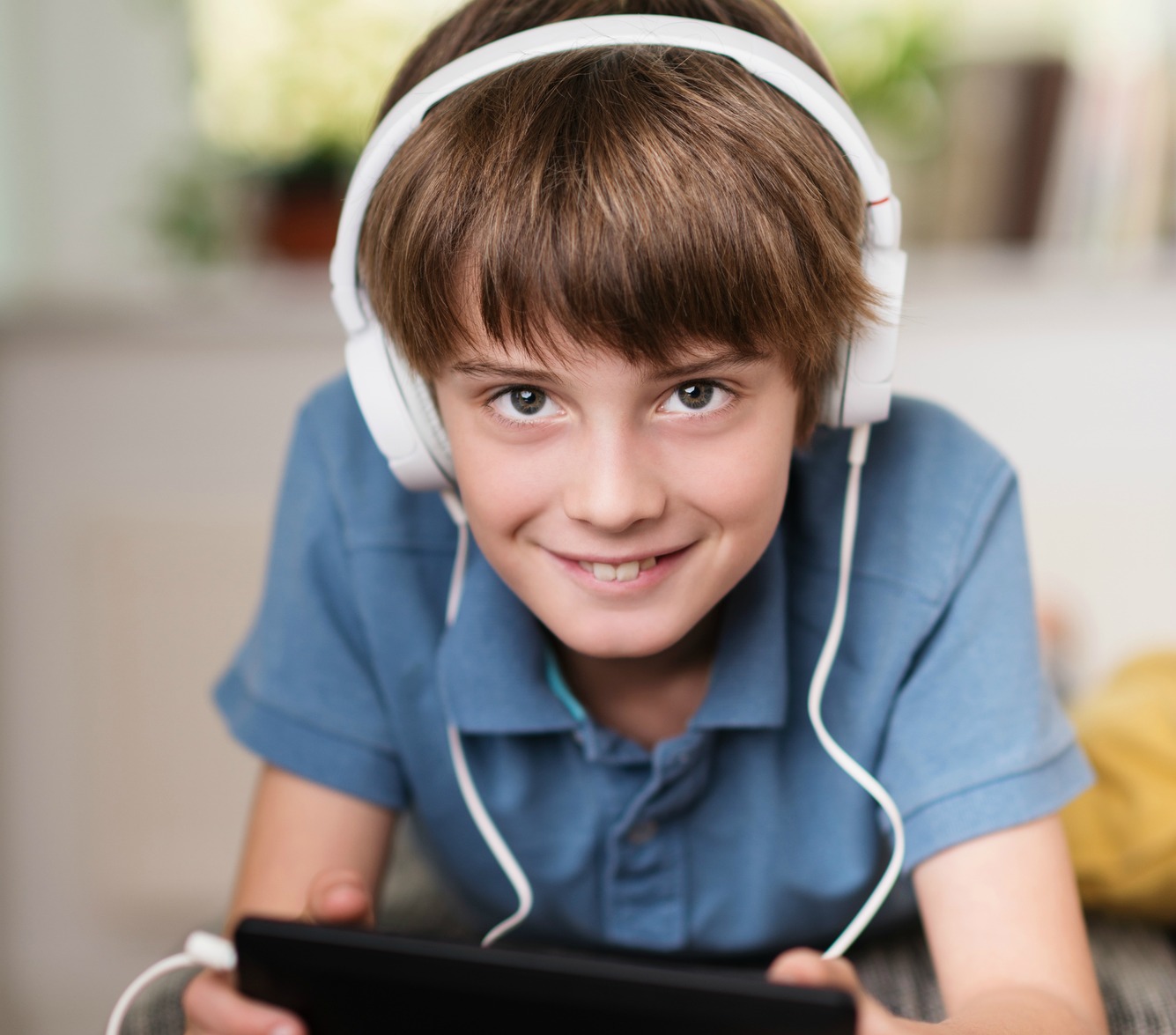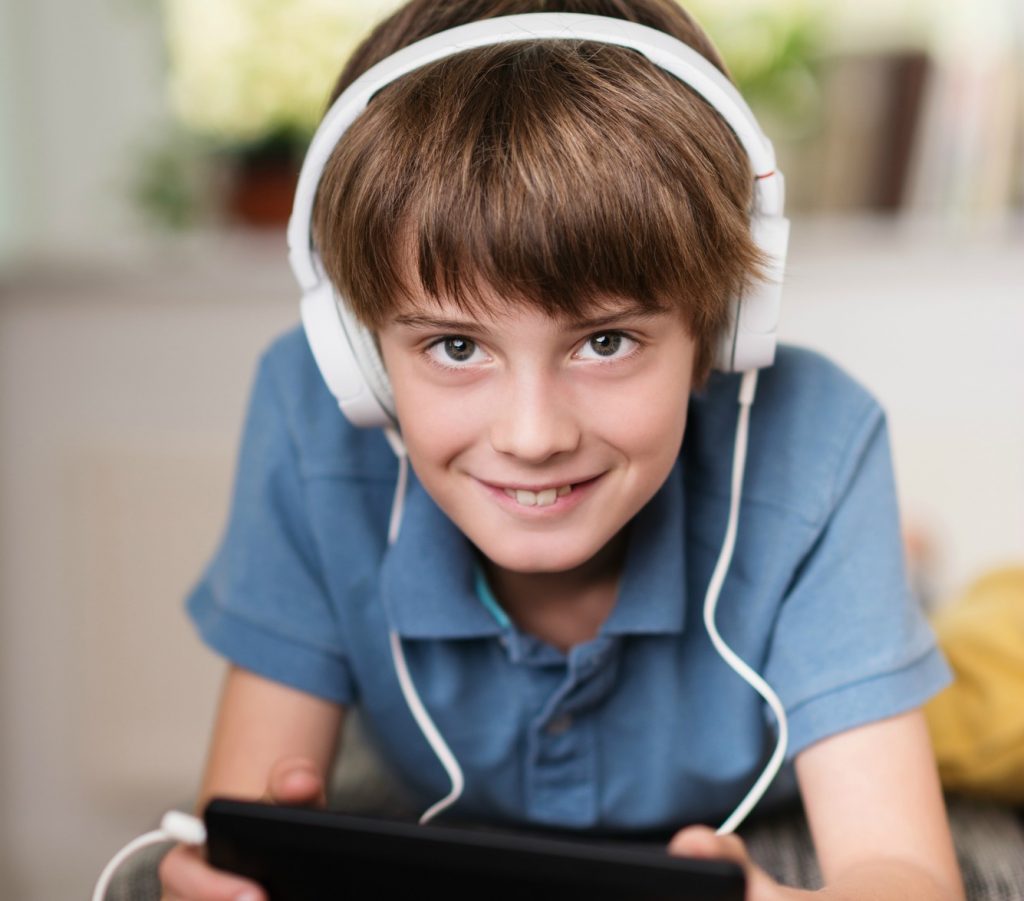 This post may contain affiliate links through which Club31Women might get a small compensation – with no additional cost to you.  See my disclosure policy here.
People often ask me about our oldest son. Things like…
"What would you say helped ground him in the faith when he was growing up?"
And, frankly, I can understand the question. I'd be asking the same thing too.
No, wait. I have asked the question.
Except I didn't ask me — I asked our son.
Now that he's in his 20's and works in the heart of Washington D.C. (the dark heart that it is). Where it's not exactly "cool" to be a committed Christian. Quite the opposite. He's had to make some very hard choices in his work and life in that powerful city.
And it's cost him. Yet he remains faithful.
So I asked him outright.
Looking back on your childhood, what things would you say helped prepare you to hold onto your faith as you went out into the world?
He's a thoughtful young man, so I was interested to hear his answer.
At first, he listed the things you might expect to hear. Things like, watching his parents and plenty of family time. Knowing the Bible. Being actively involved in church. Friendships with other Christian kids and their families.
But then he said something that I didn't anticipate.
He talked about the importance of having heroes and role models in books and stories.
Really. I'm not making that up.
Maybe I shouldn't have been surprised because we try to be intentional about such things. But it was sobering to hear him give direct credit to those heroes and role models — and how they influenced the faith he lives out today.
And it's true, we encourage our kids to read good books. We listen to powerful stories on Audible. And our kids — both sons and daughters — spent (and still spend) hours, and I mean HOURS, listening to the Jonathan Park adventures.
To be perfectly honest, it started out as an experiment. I was just one of those desperate moms looking for something interesting, entertaining, but above all, faith-building for our kids.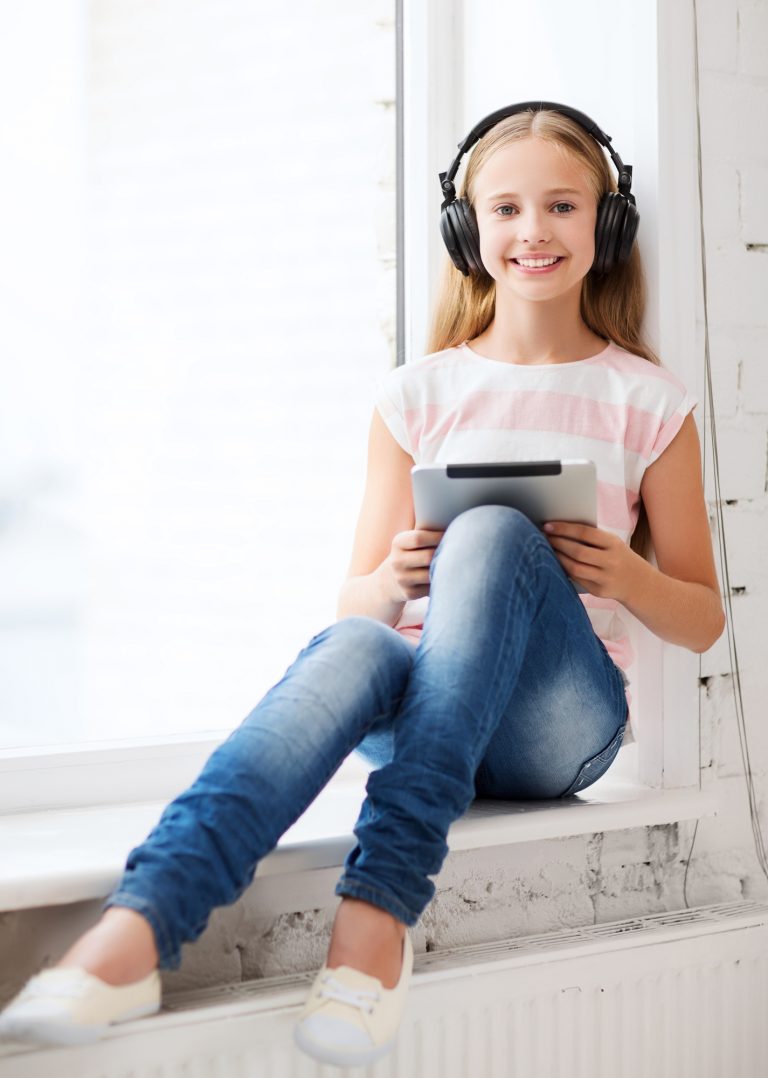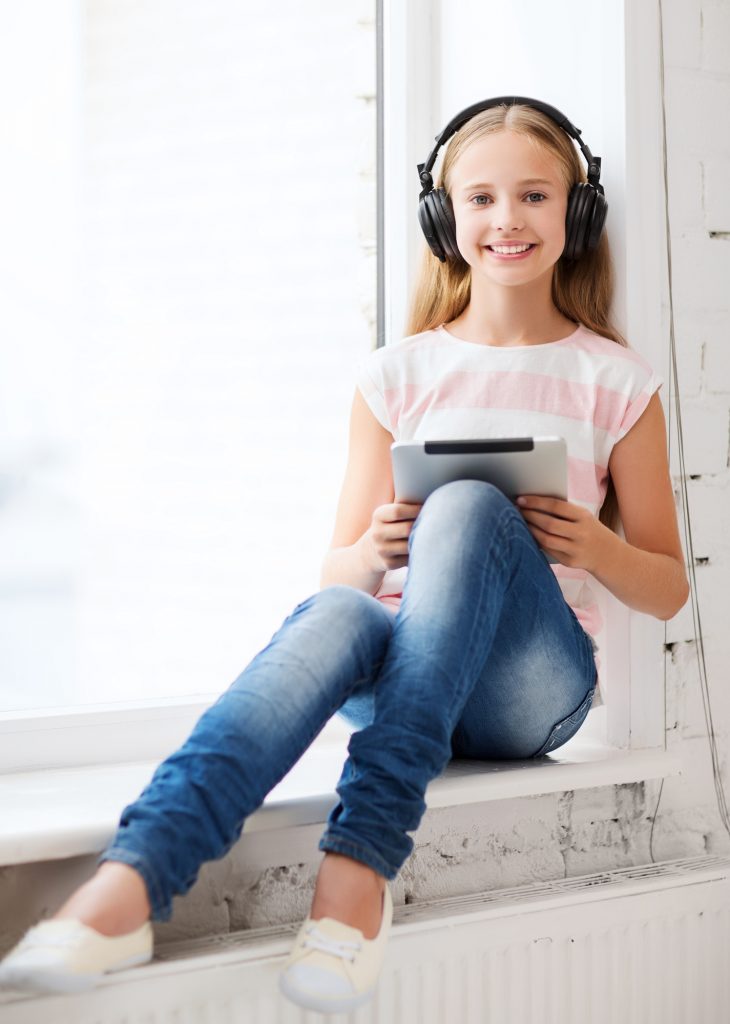 5 Reasons Why I (as a mom) am Such a Fan of Jonathan Park
1. Promotes Biblical family values
I appreciate having our family values upheld and promoted in such an exciting and creative way.
2. Highly educational
I know. You thought I said something about these being "entertaining" and so they are. But they're also surprisingly informational.
3. Far better than screen time
As a mom, I'm concerned that our kids will spend too much time in front of either a computer or movie screen – and so I appreciate having this great listening option.
4. Encourages godly thinking in an ungodly world
As parents, we try to teach and model for our kids on how to do what's right. The Jonathan Park series encourages our kids to do that as well – to make good decisions even if it's not "popular" or "easy."
5. Faith-building
I love how these intelligent and thought-provoking stories encourage the faith in our kids.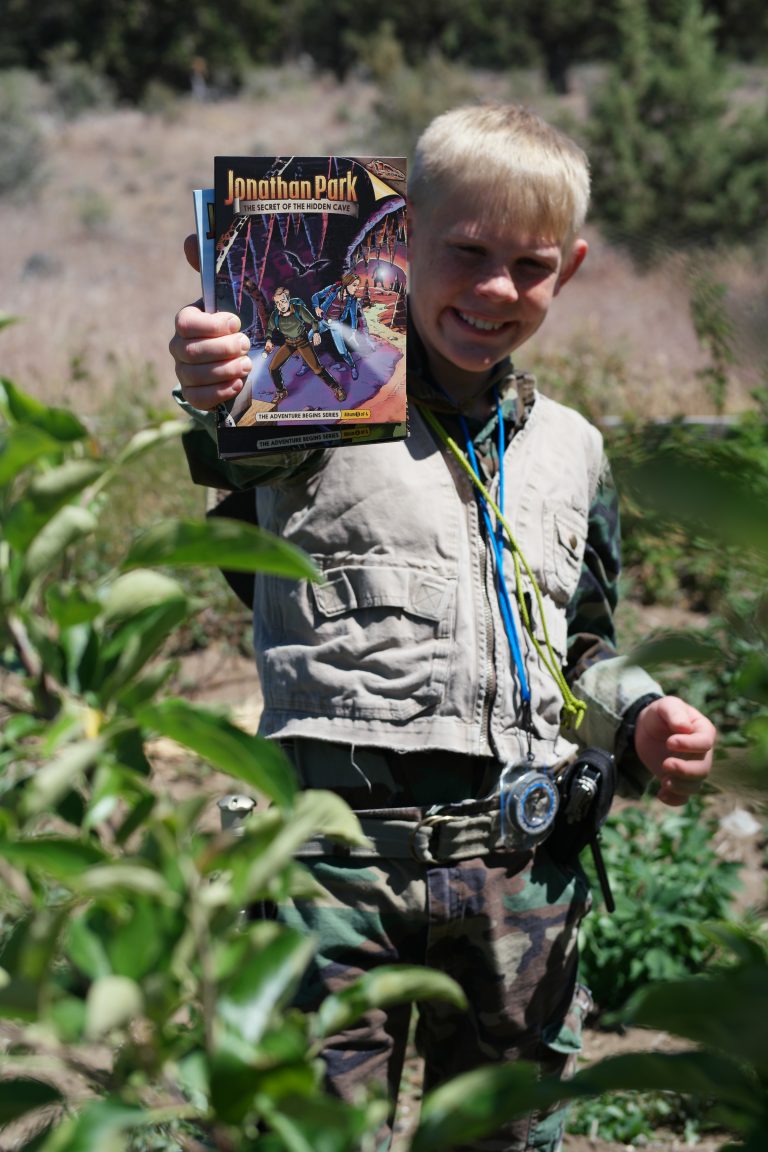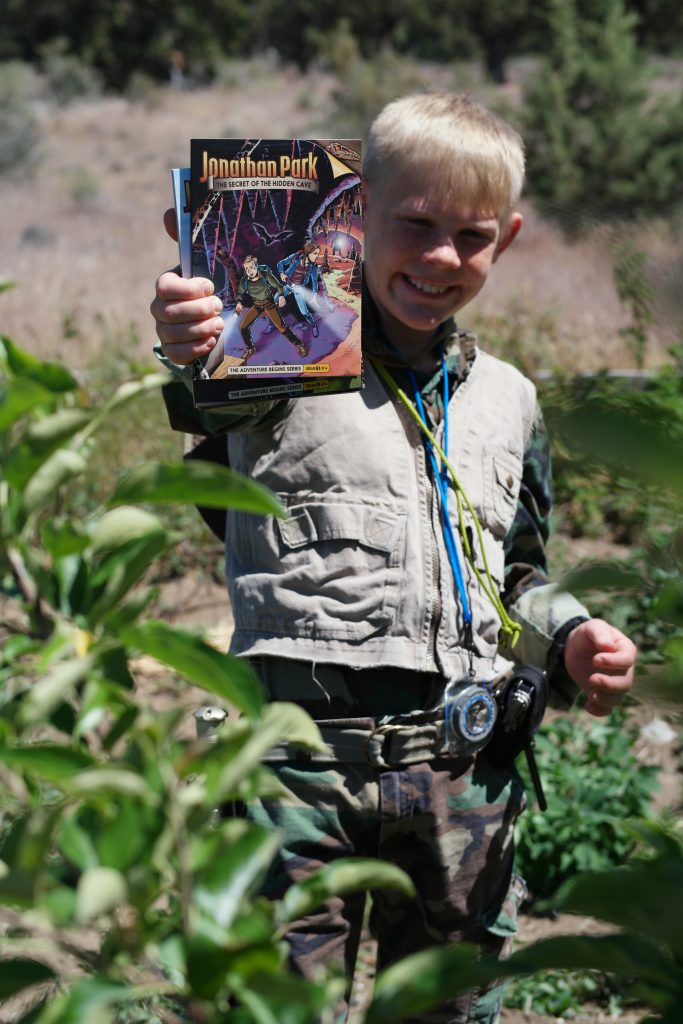 What Do My Kids Say?
"I love listening to the Jonathan Park Adventure series! It's interesting, exciting, and I like listening to them over and over again. I especially like how it gives Christian answers to tough questions and how it inspires me to do the right thing." ~ Dauntless, age 13
Okay, this is the answer I got when I asked our younger son (pictured above) why he likes the series so well. Really, what more could a parent ask for? And I already shared with you at the beginning what our 23-year-old son said about his experience.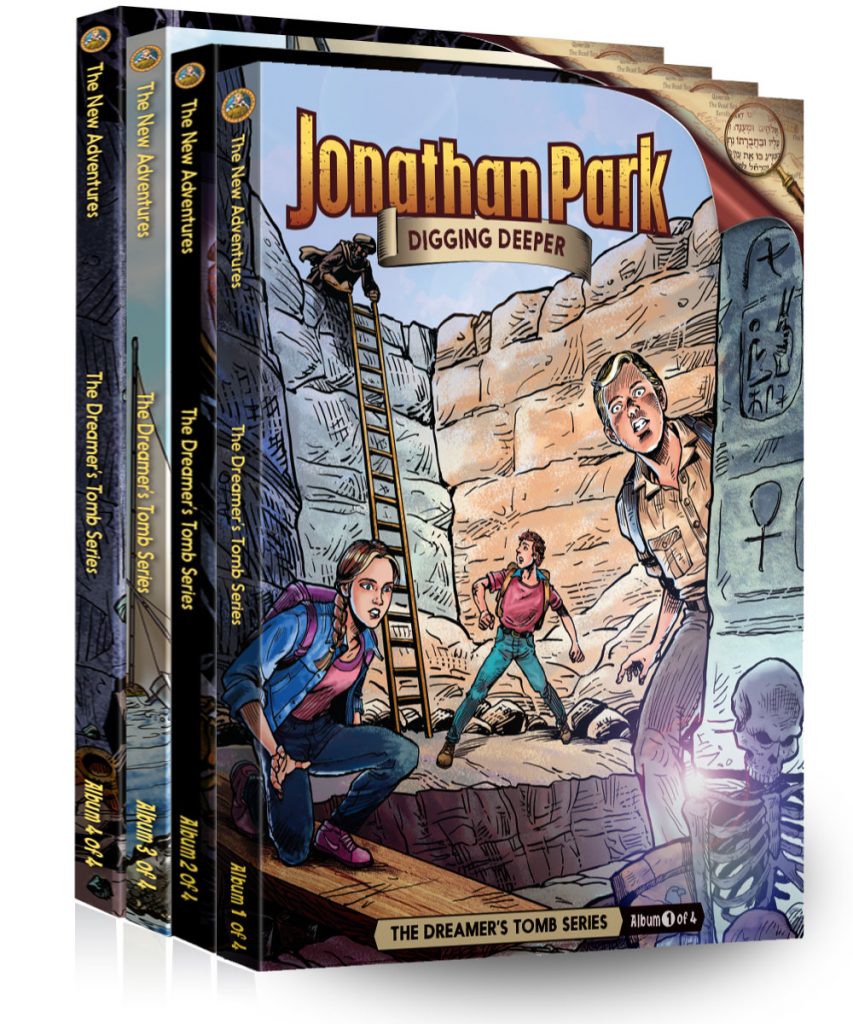 The New Adventures of Jonathan Park
Jonathan Park has recently released their new adventure series, The Dreamer's Tomb! This one is intended for a little older age group, ages 12-16 (but our 11-year-old son enjoyed them all the same).
TRUE STORY: My husband asked our three younger boys (ages 11, 13, 15) to harvest the garden at the end of the summer. This is not their favorite chore, so I grew curious, when after working for hours in the hot sun, why I hadn't heard a single complaint from them.
So I walked out to the garden to check on their progress and then I learned the reason why . . . .
They figured out how they could listen to the new Jonathan Adventure Series while they worked. They were so lost in the story, the job didn't seem so bad after all. Big win for everyone. Thank you, Jonathan Park!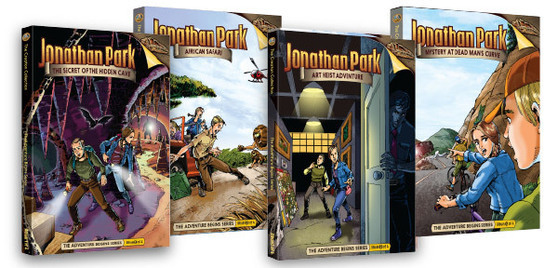 If you're new to Jonathan Park, or your kids are younger, you might want to start off with one of the Original Adventures . These stories are for tweens – or kids ages 7- 13 (but terrific for the whole family).
So what are Audio Adventures?
Audio adventures are fast-paced stories with memorable characters, powerful music, and great sound effects, all coming together to build a vivid adventure that stays with you.
Are they like audiobooks?
No, not exactly. The Jonathan Park Audio Adventures are all-original stories created with actors, composers, engineers, and writers, just like a movie – so they're more like "movies for your ears."
How about pricing?
As a mom to 8 children, I have to make the most of our family budget. So while I wouldn't put this series in the "inexpensive" category, personally I feel that they're more than worth the expense. Here's why:
Our kids listen to them over and over again (more than they would re-read a book)
They're cheaper than going to the theater (by a longshot!)
About the same price as buying a video (and far more edifying!)
Ready to bless your kids with these highly entertaining, faith-building audio adventures? (they make for terrific Christmas or birthday presents)
Whether you're a long-time Jonathan Park fan and are just interested in the new series (The Dreamer's Tomb) — or if you're brand new and would like to start your younger kids with The Adventure Begins, you can use your special coupon to take an ADDITIONAL 20% OFF ANY Series pack. Most are currently on sale for 33% OFF!
Coupon Code: Club31
Happy adventures to you all!
* I was thrilled when the people at Jonathan Park approached me about sharing their Adventure Series with you. So while this is a sponsored post, please know that the content and opinions expressed here are entirely my own. (See my full disclosure here)
Save
Save
Save