How to Recognize and Cure Your Thirsty Soul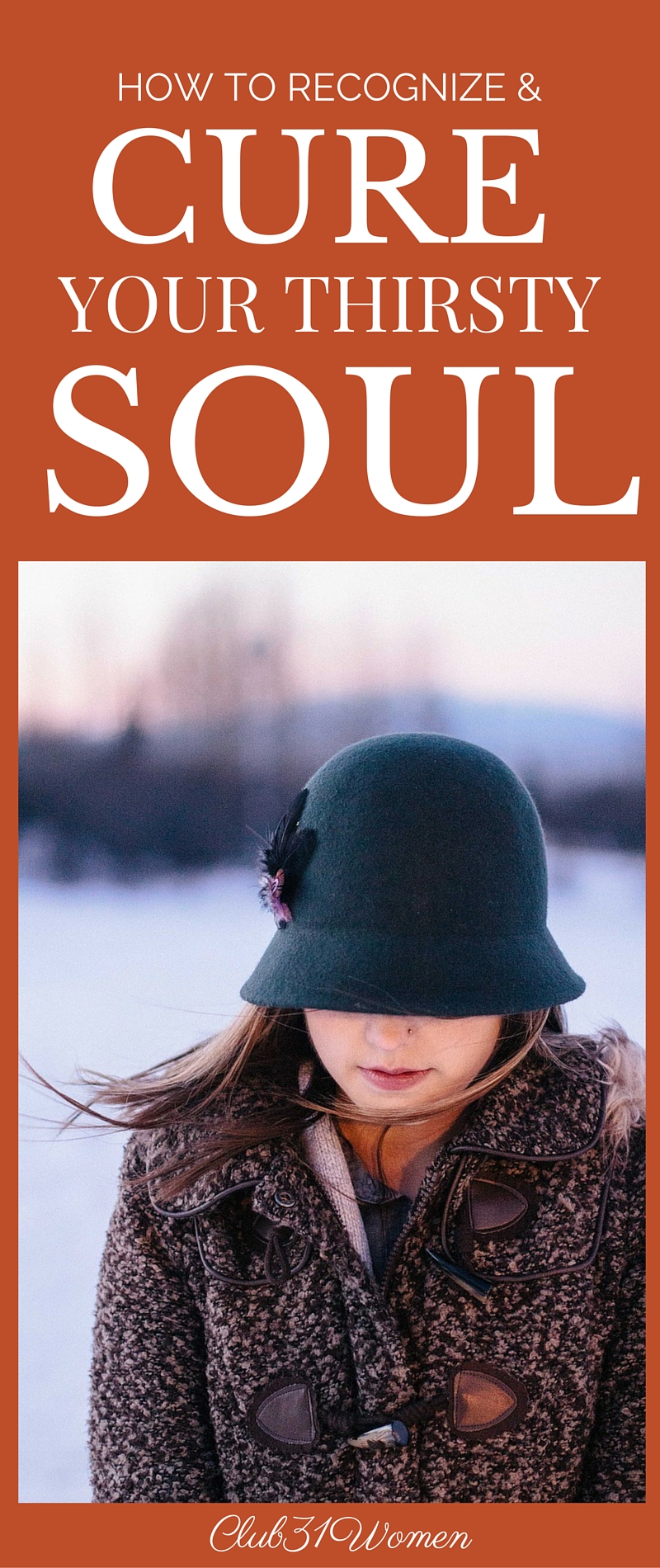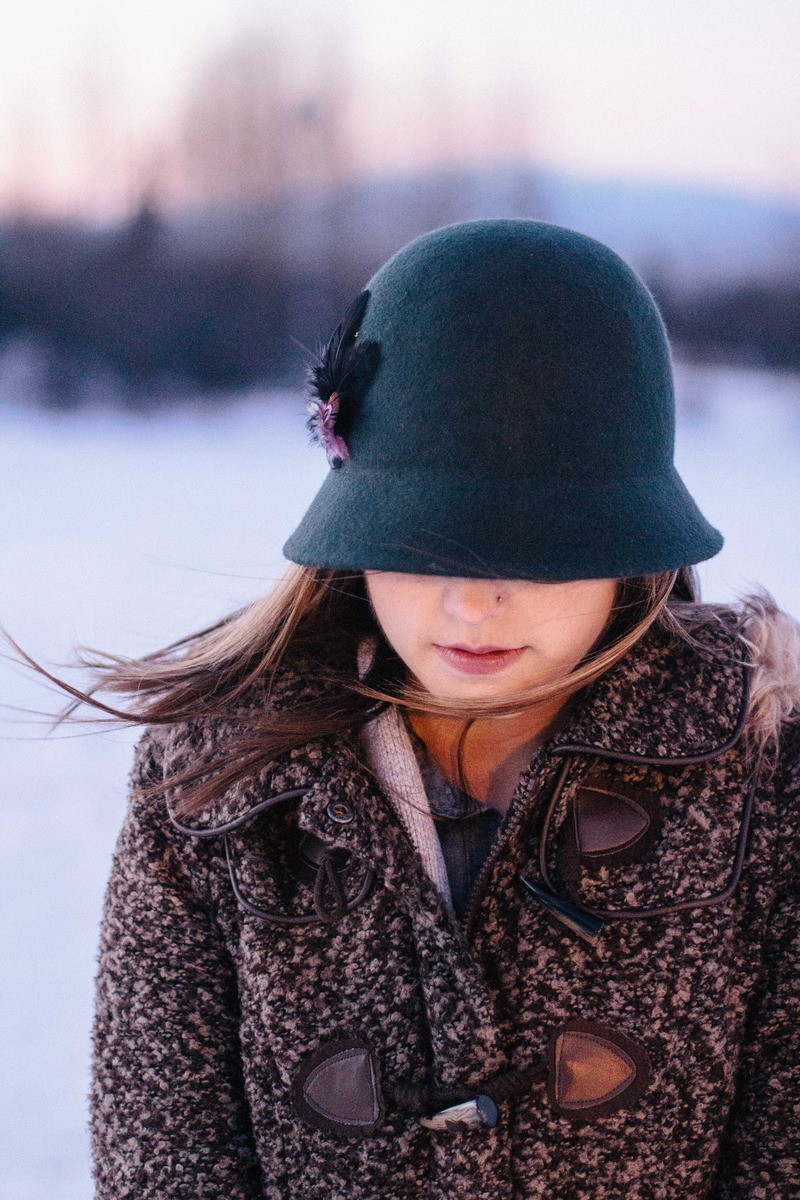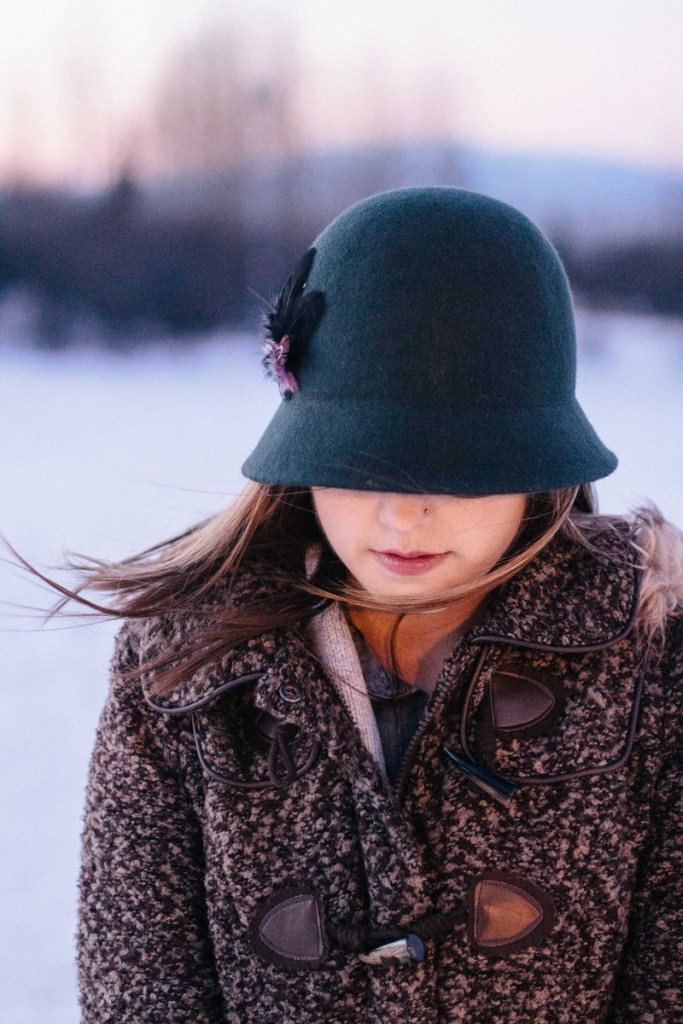 There have been more days like that than I care to admit.
Oh, I'd really prefer for you to think of me as having it all together. Waking before dawn all these past thirty-some years to reset my focus on Christ. Drinking in His Word and His presence. Changed. Refreshed.
But no, there have been too many days that my parched soul has responded first to something else.
Exhaustion. Laziness. An urgent deadline. To-do lists. Family demands.
And I push the thirst aside, sure I can quench it later. Or some other way. Through ministry or some quick prayers and a serving of yesterday's manna. Dry leftovers.
But too many of those days, and life tends to take a funny turn. It's so gradual that I barely feel it. Maybe a little at first, but then I grow used to a dry mouth, and the show must go on.
The thing is, as it all goes on, circumstances weigh heavier and mountains rise higher.
Irritations morph into serious offenses. Setbacks are equivalent to failures. Discouragement turns to despair.
Before long, joy and hope are missing entirely.
And they're signs. Signs that our souls thirst. That they've gone too long without Living Water. That the Word that once saturated us has evaporated. That we must drink daily.
The biggest indicator of them all?
This pervasive thought… that if we could change our circumstances, we could finally be happy.
I don't know why we do it. Why we believe it. Why we don't just write on our mirrors and send ourselves texts and emails:
Note to self:
You don't need to change your circumstances to find joy. You need Jesus. You need to drink deeply from His Word. Today. Tomorrow. And every day after that. Let it wash you. Refresh you. Revive what's so dead inside. Change your perspective on everything.
Because a changed perspective really does change everything. When it's God's perspective, that is.
I used to think it was my five little kids. Or the heat. Life in a poverty-stricken country. Adoptions that were never ever approved by an unfeeling, unjust, corrupted system.
Financial struggles. Problems with my husband or friends or children. My special needs son. Fears and dangers unique to my crazy life in Haiti.
But the parched soul can only find refreshment from one source.
And for me, sometimes that was in the dark of quiet early mornings. Sometimes in the heavy heat of the day.
Neither the time nor the method were life-changing.
But the key both then and now has been to recognize my need for what it is. To correctly decipher my feelings.
Discontent? I need the promises of Jesus.
Afraid? I need passages of courage.
Frazzled? The reminder to be still and know He is God.
Cynical? Angry? Bitter? I need to be washed afresh in His love, reminded of His humility and sacrifice for me.
Sad? Compassion from the Comforter Himself.
My soul… your soul… they express thirst in many ways. But they're only quenched through One.
Will we recognize our need today? Will we allow the words of our Creator, Savior, Lover to change our lives?
We've been led to the Living Water. Will we drink?
This post may contain affiliate links through which Club31Women might get a small compensation – with no additional cost to you.  See my disclosure policy here.
*I'd love to share my story with you… how the Lord quenched my thirst In a Sun-Scorched Land. If your circumstances aren't changing and you're weary in life's heat, I wrote this book for you.
Blessings,
HIGHLY RECOMMENDED: This newly-released memoir, In a Sun-Scorched Land: A memoir of adoption, faith, and the moving of Haiti's mountains by Jennifer Ebenhack, Foreword by Lisa Jacobson.
★★★★★"This was a book I couldn't put down. I'm afraid the laundry went undone for a few days until I could finish it! Jennifer's story shows that life is hard, but God is at work behind all of the seeming setbacks. He protects. He makes a path for us, even if it's a crazy, almost untraceable one. He gives strength when we don't have any left. When I put Jennifer's book down, I felt encouraged to persevere through my own hard days. An excellent read that I highly recommend." ~ Amazon Review
In A Sun-Scorched Land is available HERE.