15+ Quality Audiobooks Your Children Will Enjoy and Grow From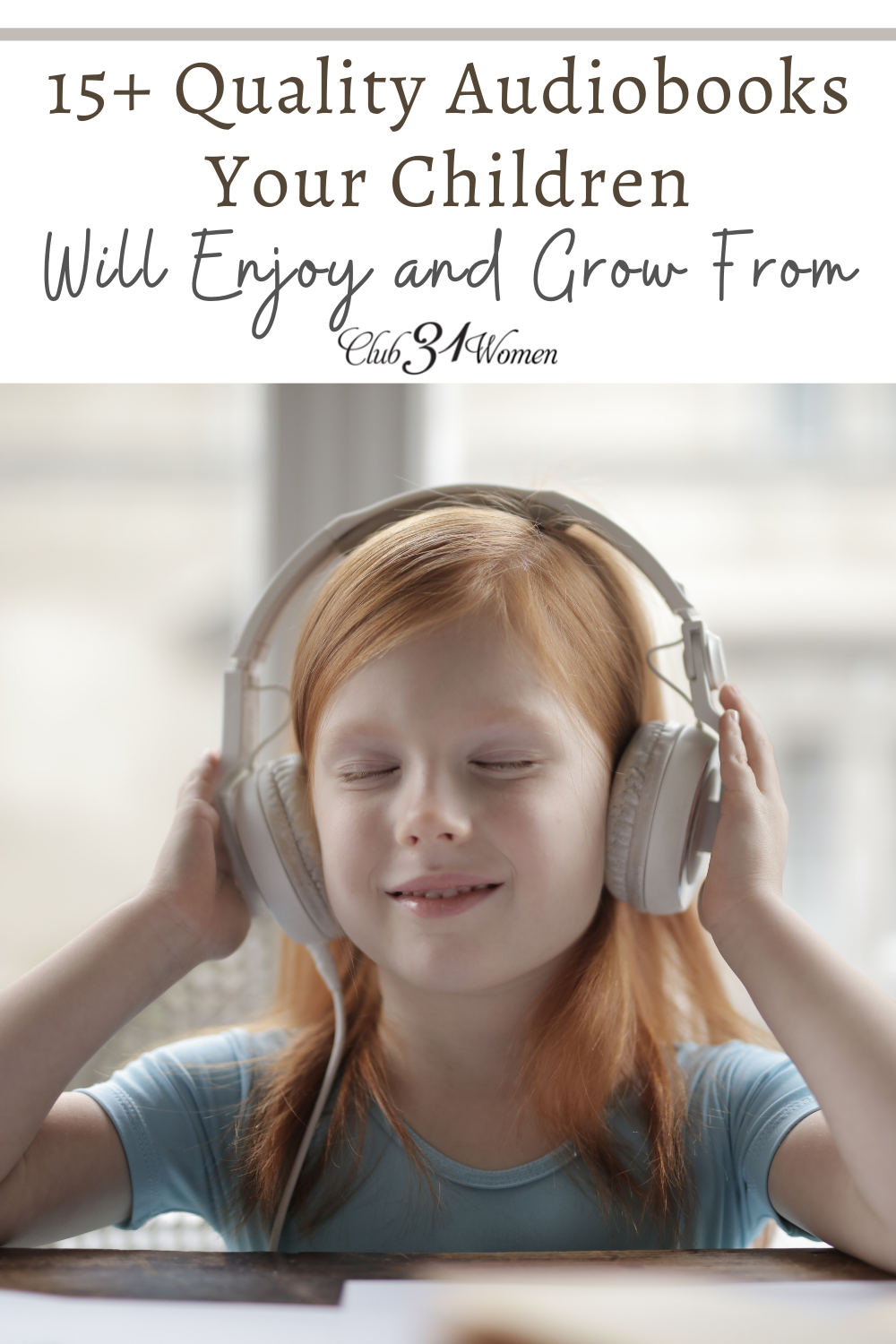 Quality audiobooks can be a treasure for your children to go on adventures and grow their imagination!
"Is there a new Boxcar Children? Please check!" Natalie excitedly requests when daily "room time" rolls around. Her love for Henry, Jessie, Violet, and Benny is in full evidence as she interacts with them throughout the day, explaining to me how Violet is borrowing a specific clothing item or Benny is going to sleep on the couch. When I comment on her imaginary friends, she hastily and vehemently corrects me, "They are not pretend!"
But it's not just the Boxcar Children who have become literary friends to our family. Mary and Laura Ingalls, Misty of Chincoteague, as well as Winnie-the-Pooh and Tigger, are just a few of the other friends that often join us in our home.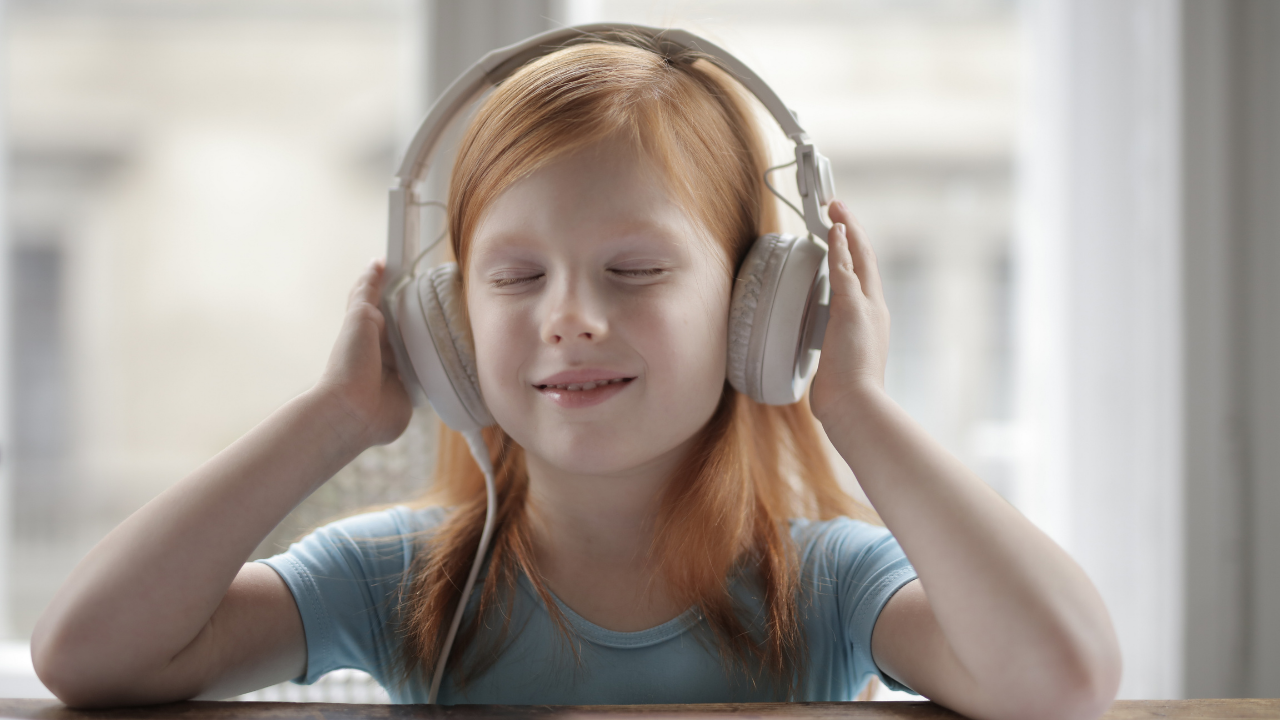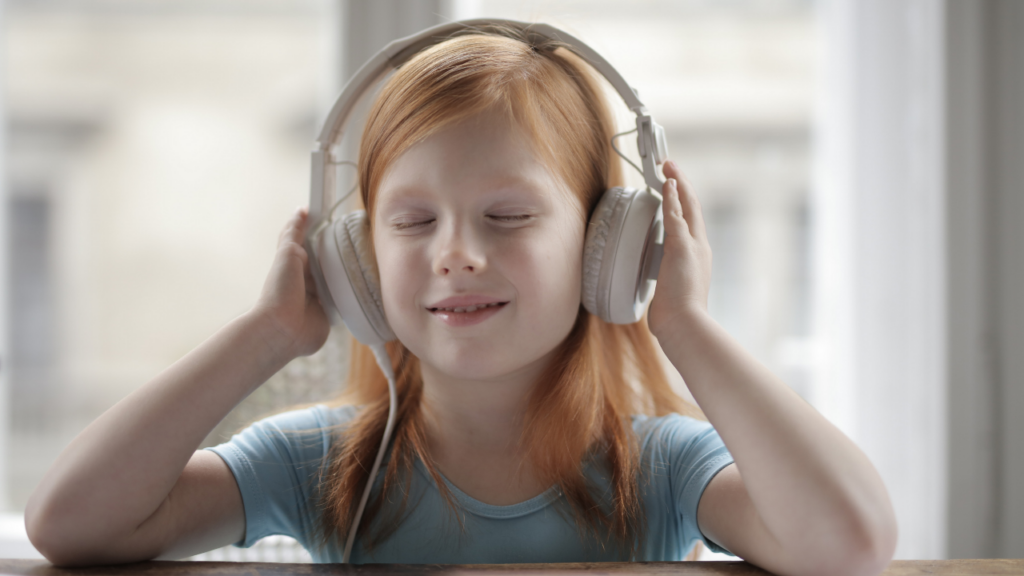 I'm so thankful my daughter loves audiobooks. Since busy mama life means I can't read aloud for hours on end, audiobooks come in handy in multiple ways. While Natalie enjoys alone time in her room, she is also being introduced to quality children's literature at a young age. Many of these books are ones I loved when I was younger. Listening to those beloved audiobooks repeatedly has exploded her vocabulary as well as built her listening comprehension beyond what a single reading would have accomplished.
And lest you think you need to go out and buy all the audiobooks, I'd encourage you to first research what your library offers. We are blessed that our library carries a plethora of audiobooks; and they can be checked out easily (and repeatedly!) through listening apps like Libby and Hoopla. Plus, you don't have to be an Audible member to purchase individual Audible books on Amazon. Scribd is a membership-based audiobook option that offers a 60-day free trial.
Here are a few of the audiobooks that are favorites in our household.
This post may contain affiliate links through which Club31Women might get a small compensation – with no additional cost to you.  See my disclosure policy here.
Mr. Popper's Penguins by Richard and Florence Atwater (narrated by Nick Sullivan)
Life is turned upside down when Admiral Drake sends a penguin to Mr. Popper, the painter. The penguin, Captain Cook, enjoys life at the Popper residence, but eventually acquires a lady friend, and then the two penguins expand their family to include ten baby penguins. I love seeing my daughter's interest in various animals grow based on which audiobook she has recently listened to!
The illustrations in Jill Barklem's books are beautiful and fascinating, and I would recommend you initially introduce your children to the Brambly Hedge stories through the "actual book." Then once you and your child have poured over the darling illustrations, this audiobook is a delightful listen. A Year in Brambly Hedge is a glimpse into the festivities and adventures of the mice residing in Brambly Hedge. Among other things, the mice plan a surprise birthday picnic and turn an enormous snowstorm into an enormous snow palace.
The Brown family adopts Paddington after finding the little bear in a train station, and thus begins a series of troublesome and entertaining events in their household. Paddington's first bath floods the bathroom; his venture into painting first destroys a painting of Mr. Browns, then wins an art contest; and a trip to the seaside almost ends in disaster when Paddington is caught in the tide. Natalie has thoroughly enjoyed not only this first Paddington audiobook but each and every one we've checked out from the library.
Mercy is a porcine wonder (i.e. pig), adored by her owners, but detested by neighbor Eugenia Lincoln. This pig loves toast slathered with butter, Eugenia's pansies, and going for a ride in the car. These books (audio as well as "actual books") have been thoroughly enjoyed and often requested by both my little ones. (The three audiobooks include six short Mercy Watson chapter books; we've loved five of the stories, but have not listened to "Mercy Watson: Princess in Disguise" as we don't dress up for trick or treating.)
Zeb is caught in a snowstorm but manages to make it to an old log house that his grandfather helped build. The current owner welcomes Zeb, and tells him the Christmas story, beginning with creation. This is a beautiful reminder of how God's plan for redemption was woven throughout the Bible, and how that first Christmas was long anticipated. I'm thrilled that my children are able to listen to a well-done chronological telling of the Bible, but I wouldn't want them to hear this book without glancing through a physical copy of One Wintry Night. The illustrations in this book are breathtaking and were a huge part of what made this book a favorite when I was growing up.
Misty of Chincoteague by Marguerite Henry (narrated by Edward Herrmann)
Paul and Maureen Beebe save their pennies with the hope of buying the wild horse Phantom on Pony Penning Day. But when Paul discovers that Phantom has a colt, they are able to bring both animals home to the Beebe farm. Misty is a sweet-tempered filly, and helps her mother to acclimate to life in captivity. Misty of Chincoteague was a favorite book of mine, and I was delighted to introduce this horse story to my daughter.
These eight animal stories give a glimpse into farm life as seen through the eyes of veterinarian James Herriot. Sheepdog brothers Gyp and Sweep are best of friends, but Gyp is completely silent, never barking or yipping at anything. The amazing instance where Gyp suddenly breaks his silence is shared by James Herriot. Then there's the Blossom, the cow who is determined not to be sold at market; Oscar, the cat fulfills his need to socialize by attending various town events; and four other farm animals. This is another audiobook that I'd recommend being accompanied by a physical copy, as the beautiful illustrations will help your children really visualize the stories.
Frog and Toad are fabulous friends with hilarious escapades that are bound to entertain. In this collection of the four Frog and Toad books, Frog helps Toad search for a lost button, Toad brings Frog melted ice cream, and Toad is determined not to do anything unless it is written on his list. One of the best things about these stories is the laughable details young children may not catch, but which will delight any adult within earshot (such as the letter which is delivered by literal snail mail, and the self-control shown by throwing the cookies to the birds). (I have skipped over the "Shivers" chapter in Days with Frog and Toad as I decided it might encourage my daughter's already active imagination a little too much!)
Homer Price and his donut disaster bring back memories of sitting in my grandma's basement, reading an old paperback copy of this book. I was delighted to find the audio version of Homer's adventures, and have enjoyed revisiting the town of Centerburg with my littles. Homer's days are not just spent helping his uncle at the diner (and producing hundreds of extra donuts), but also using his pet skunk to capture four robbers, and seeing a real live "superhero" crash his car.
While Winnie-the-Pooh is well known to many, I love the fact that through this audio collection my four-year-old has repeatedly listened to the longer chapter book The House At Pooh Corner (narrated by Peter Dennis). Some of these stories (such as Woozle hunting and Eeyore losing his tail) were familiar to me, but it's also been amusing to hear the new-to-me stories about Tiger's arrival in the forest and Owl's move into the Wolery (which actually used to be Piglet's house).
While not actually an audiobook, this musical story is sweet, entertaining, and teaches some wonderful lessons. An eclectic group of animals has formed a club with the motto,"To fill the world with fun and friendship." Through funny conversations and cheery songs, listeners follow along as jobs are assigned, such as Zig the Rabbit becoming the "vice president of hugs and kisses" and Beamer being named as "chairman of cheerfulness." Songs such as "in matters of manners, manners really matter" replay in my head from years ago when I listened to The Friendship Company repeatedly. I love watching Natalie dance around the room to the songs on this CD, as she becomes acquainted with some of my old "friends."
A plethora of Beatrix Potter's loveable and mischievous animal friends live in these Complete Tales, from Peter Rabbit and his cousin Benjamin to the sweet washer-woman Mrs. Tiggy-Winkle. There's also naughty Tom Kitten who was almost made into a dumpling roly-poly pudding, responsible Pigling Bland who rescued poor Pig-Wig from the farmer's cottage. These animal characters each have their unique personalities and will be a wonderful addition to your youngster's listening time. I was thrilled to realize I already possessed a hardcover copy of these stories so that my children can flip through the darling illustrations and see Beatrix Potter's characters come alive.
Skunk and Badger by Amy Timberlake (narrated by Michael Boatman)
Badger is quite happy living alone, working on his rock collection, but suddenly his quiet life is changed by the arrival of Skunk. Badger plans to kick Skunk out immediately, but his landlady has different plans. Skunk cooks scrumptious meals, but also attracts chickens like crazy. Badger learns that perhaps friends are important, and maybe even a skunk can make a good housemate. I loved how chickens played a part in this hilarious tale, and my daughter has enjoyed listening to it multiple times.
Years ago I played Boxcar children in the woods with my friend and brother; now the Alden family are constant companions to my daughter. Her excitement over each and every Boxcar Children audiobook she's heard, as well as her extreme interest in searching for mysteries around our home probably nominate these as her very favorite audiobooks. In this collection of the first three Boxcar Children books, Henry, Jessie, Violet, and Benny are alone in the world until they find a loving home with their grandfather. A summer on an island isn't complete without a mystery, and the abandoned yellow house on their grandfather's property provides yet another mystery for the Alden children to solve.
This is the sweet, classic story of Laura and Mary Ingalls' youngest days, when they still lived within "driving distance" (horse and wagon-style) of extended family and snowy days brought bears as well as real maple syrup straight from trees. The girls' excitement overseeing a town for the first time and Pa's discovery of a honey tree is here to expand young listeners' horizons. I'm so pleased that my littles have a close acquaintance with Mary and Laura, from this as well as the next couple of books in the "Laura Ingalls Wilder" series.
Recently, we've expanded our audiobook horizons to include A Year in the Big Old Garden (by James Witmer) and In Grandma's Attic (Arleta Richardson). A Year in the Big Old Garden was a new treat for me, and Natalie loved the creative tale of the squirrels, cardinals, and rabbits. And seeing my daughter's enjoyment over In Grandma's Attic was extra delightful since I have thoroughly loved all of Arleta Richardon's books. As these new friends have joined my daughter's plethora of imaginary visitors I'm thrilled all over again at the chance to introduce my children to quality literature at a young age. My list of "why isn't there an audiobook for this…" old favorite book continues to grow, but I'm thankful for those we listen to on a regular basis!
Off to the library,
Jennifer Church
Here at Club31Women, we recognize that not everyone has the same taste or point of view on books, music, or movies, but we offer these short reviews for your consideration. Our hope is that you will find something new and wonderful on this list of recommended resources!
~ Lisa Jacobson, Club31Women