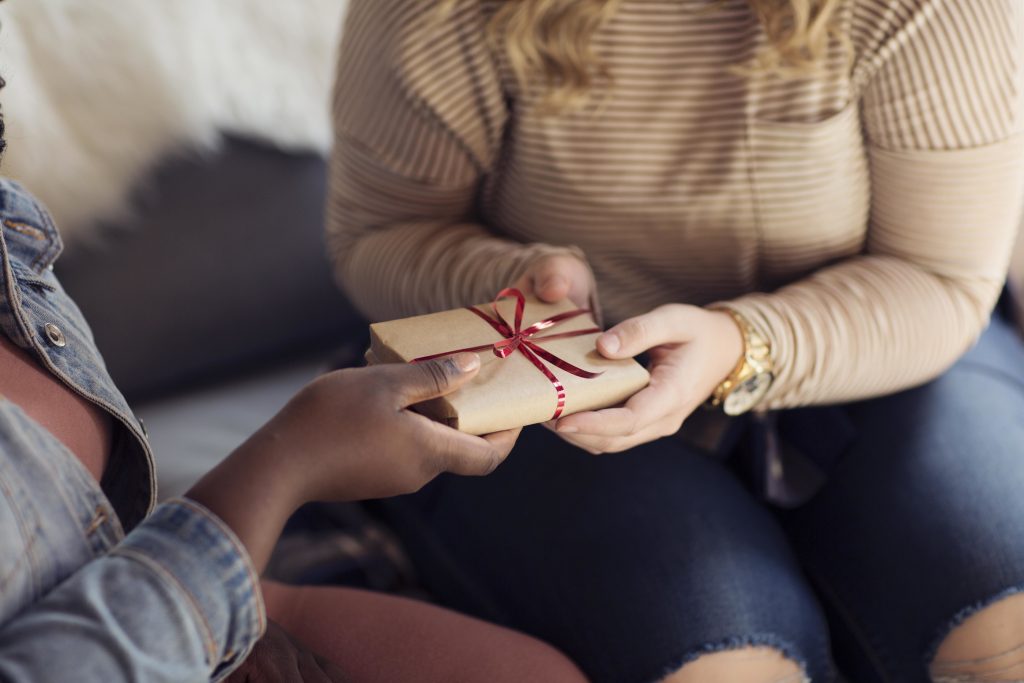 What to get her? 
That's the question that's been going through my mind.
I'd like to come up with something special, but that fits into our small Christmas budget as well.
You probably know what I'm talking about here.
I could get all the "regulars" – those "specials" that are displayed at the same stores we both shop at, but that feels a bit lame.
I want something more.
But that costs less.
And those kinds of gifts are much harder to find.
So I've spent hours and hours researching on that kind of gift.
And now I'm sharing what I've found with you. In case you might be facing that same dilemma.
Simple. Special. Affordable.
I think you're really going to enjoy these lovely gift options! 
15 Gift Ideas for All the Girls on Your Christmas List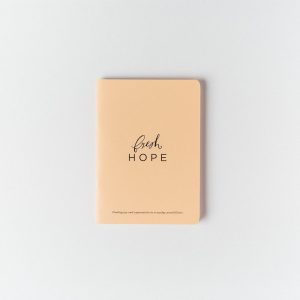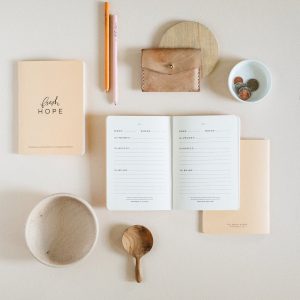 I took one look at the prayer journal and – with just the title alone – my eyes filled with tears. I don't know about you, but so many of my friends could use some "fresh hope" right now! This simple prayer journal is such a lovely, encouraging gift to just about anyone. (Also available as "Fresh Start" and "Fresh Courage" if you prefer). Available—>HERE
So I was given an apron like this one and I wear it ALL the time! I even get compliments on it (because I keep forgetting to take it off when our company arrives – lol!). This apron is seriously cute and it comes in quite a variety of patterns (you can see the many options here.) Available—>HERE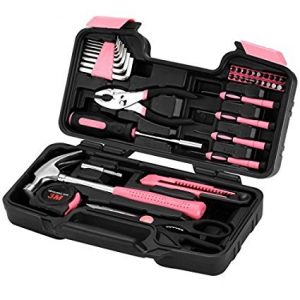 Now don't laugh. I think this is a fantastic gift! Personally, I'd love to get something like this. (Haha! and it would even match my apron.) While not particularly "handy," I can fix a thing or two when I need to and this would give me the tools I'd need. Know anybody else like that? This one's for them—->HERE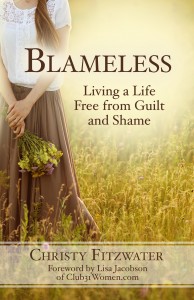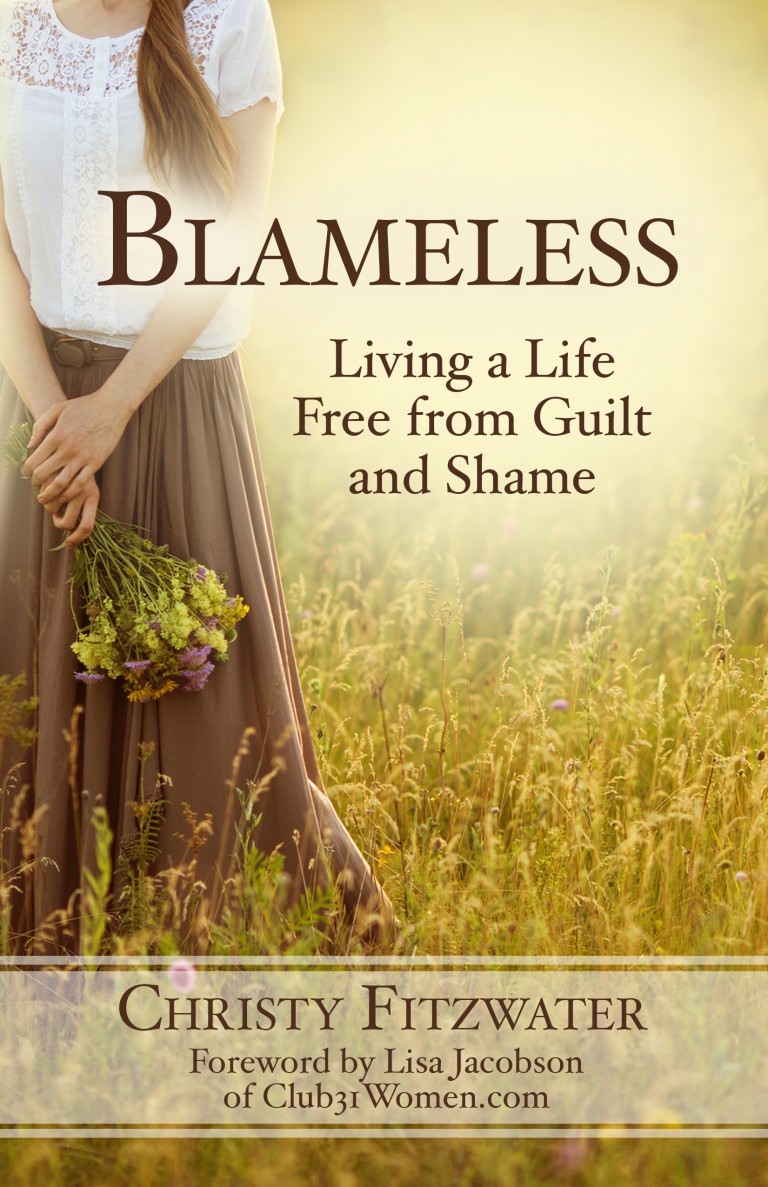 4.  Blameless by Christy Fitzwater
This is my pick for Book-of-the-Year.  I loved everything about this book! The hope, the encouragement, and the gentle challenge. But don't just take it from me. Here's how another reader put it:
I've read hundreds of books in my life, many of them very good. But few have made me laugh so much, given me so much hope, and made me so eager to share its pages with my friends. ~ Elisabeth
You can read more here or just go straight to Amazon and read all the 5-star reviews there. Available—>HERE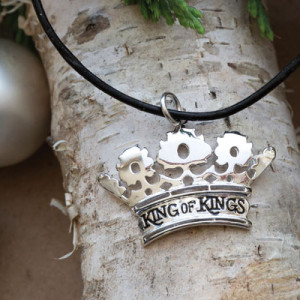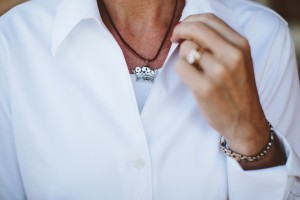 Something about the simplicity of this necklace that makes it a favorite of mine (yes, that's really me "modeling" my own). You can also add it to a charm bracelet, necklace, or longer silver chain, if you prefer. Either way, it's a gorgeous reminder and wonderful conversation starter! Available from Ever Thine Home—HERE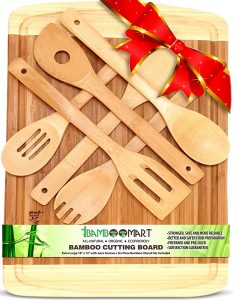 I recently gave a set like this as a hospitality gift to a good friend of mine. My husband had doubts when he first saw it. "You sure she's going to like this?" he asked. She did. She actually liked it a lot. I tried not to look too triumphantly at him. 😉 Available—>HERE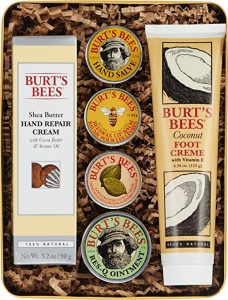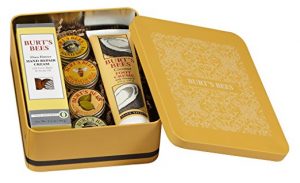 I've been using Burt's Bees products for years, so you can hardly go wrong with this one. Includes Lemon Butter Cuticle Cream, Hand Salve, Beeswax Lip Balm, Res-Q Ointment, Shea Butter Hand Repair Cream and Coconut Foot Cream in a giftable tin. Pretty and practical! Available—>HERE
My husband and I wrote these little books a couple of years ago, but had no idea on how God was going to use them to encourage marriages all over the world.
You wouldn't believe the difference reading these books will make in your marriage!! I highly recommend them and we read them over and over again. We love, love these books!  ~ Teresa
You can purchase both books as a bundle at a discount (23% off!) OR individually as well.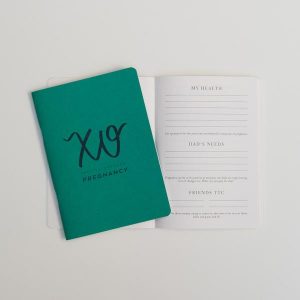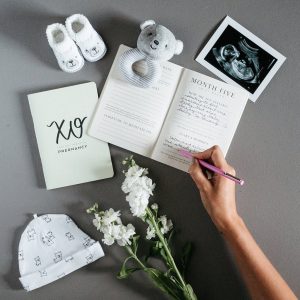 I nearly gasped when I first saw this lovely journal! What a beautiful idea!! If you have anyone on your Christmas list who is expecting, this is a precious gift to give. Available—>HERE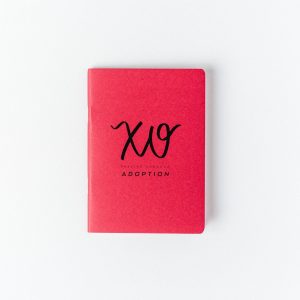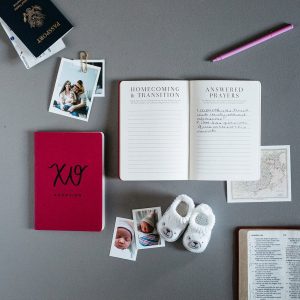 Just when you thought it couldn't get any more wonderful? Here's sweet prayer journal for those who are on the journey of adoption. Another gift that made my heart soar! Available—>HERE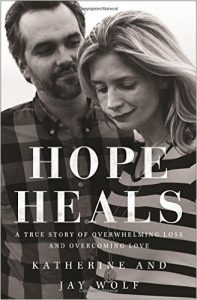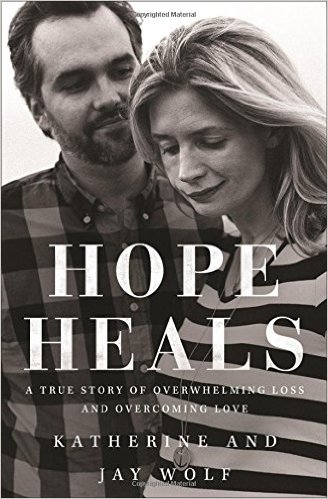 11. Hope Heals by Katherine and Jay Wolf
Okay, here's my other Top Pick for books this year.  I've been giving this book to friends and family, left and right! So powerful. So fresh. So hard and yet hope-filled. This true story touched me deeply and I'm sure it will you too, along with anyone else you know who needs an encouraging word of healing. Available—>HERE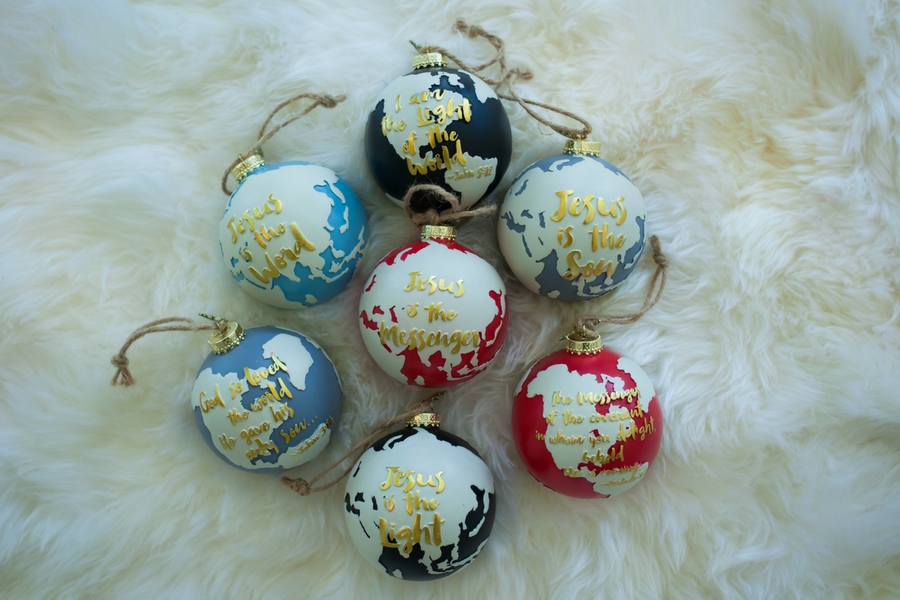 Aren't these exquisite, though? Advent, means "His Coming" and I appreciate the symbolism of the Earth in the background – the world He came to save. You can place one for each week of Advent OR all at once when you decorate your tree. Comes in a lovely gift box too.  Available—>HERE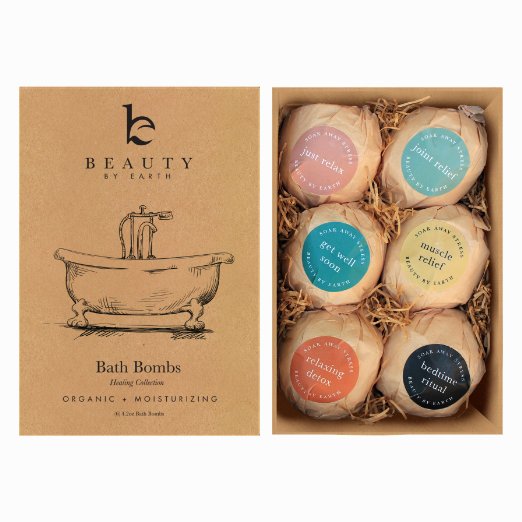 Know anyone who could use a little pampering? How about this one? Organic. Moisturizing. Relaxing. Treat your sister or a friend (maybe even yourself!) to this luxurious bath experience. These are a delightful treat! Available—>HERE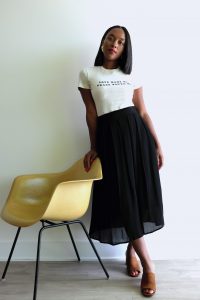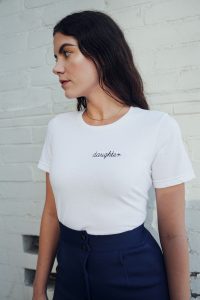 I had such a hard time deciding between these two shirts that I ended up sharing both of them with you! You can read the beautiful story behind this fashion line here: The Day My Love for Fashion Collided with God's Call to Modesty.
Saved By Grace t-shirt: The softest organic fine jersey cotton tee with "Love Made Me, Grace Saved Me" print. Inspired by Ephesians 2:8 | For it is by grace you have been saved, through faith—and this is not from yourselves, it is the gift of God. Available (and on sale!) —>HERE
Daughter t-shirt; Ultra soft tee with "Daughter" embroidered on the chest to remind you who you are, and whose you are. Inspired by 2 Corinthians 6:18 | And, "I will be a Father to you, and you will be my sons and daughters, says the Lord Almighty." Available—>HERE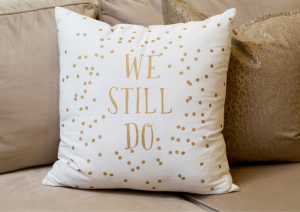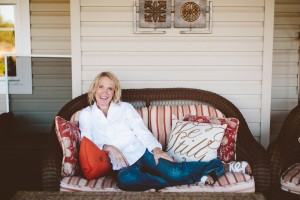 Because "I do" was the biggest promise you've ever made. Every day married couples will want to remember their promise to hold fast to one another and resolve to continue to stay faithful to those vows. We have one pillow in our living room and another outside on the back patio!  (Available in several styles). Available—>HERE
I hope you've found some wonderful gift ideas here!
Merry Christmas to you and the ones you love!!
SaveIn His grace,

*A small reminder, or if you're new here: If you purchase the items through the links here, I might get a small affiliate compensation – with no additional cost to you – from some of  them and so I thank you for that. But while I appreciate your purchase, you should also know that I share this as my genuine opinion and personal enthusiasm for these items. See my full disclosure here.
Other Helpful Gift Guides:


15 Affordable and Fabulous Gift Ideas for Every Guy On Your Christmas List


12 Great Gift Ideas for the Guy {On Your Christmas List} 


15 Surprisingly Romantic Gift Ideas for the Man You Love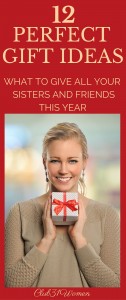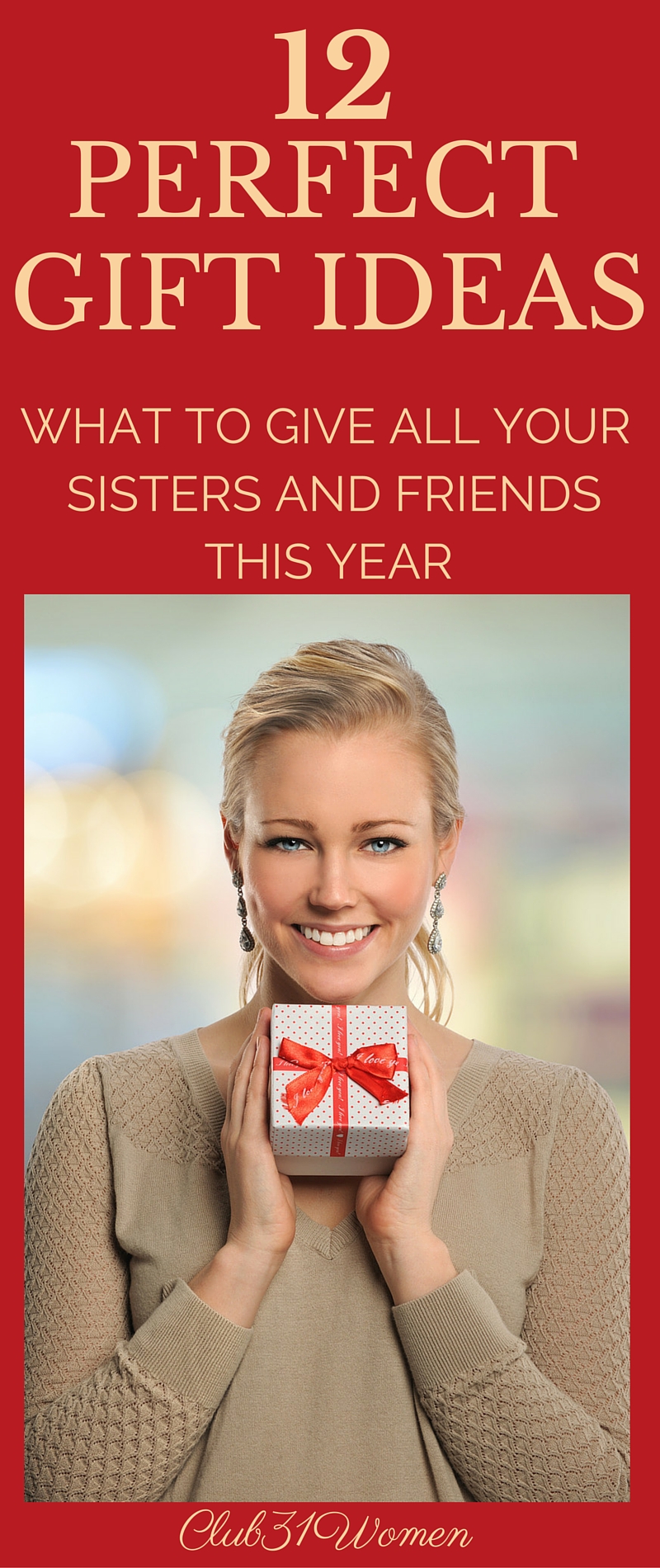 12 Perfect Gift Ideas: What to Give All Your Sisters and Friends This Year