Yesterday I shared a few little things with you. Well, maybe more than a few.
Actually, it was a list of 20 little things that can make a big difference in your marriage (click to see original post).
Things I didn't know when we started out together, but that I learned along the way. So for those of you who've already asked….here's a free printable to download! You're also welcome to share it with any friends who might like it too.
Simply download by clicking this link: 20 Little Things to Make a Big Difference in Your Marriage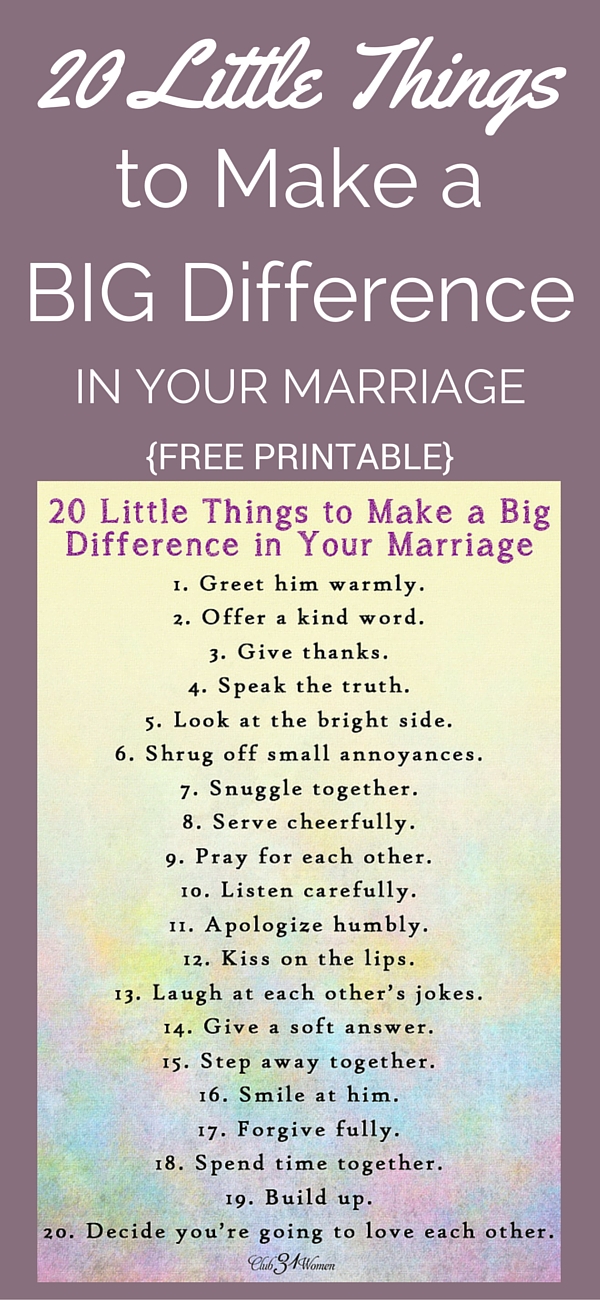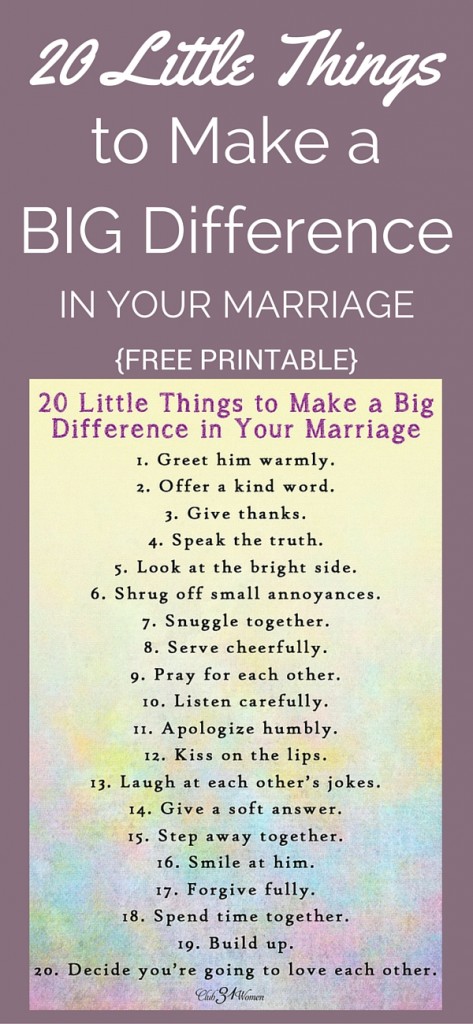 Many blessings on you and the one you love!
In His grace,


(This post may contain affiliate links. Read my full disclosure.)