Yesterday I shared a few little things with you. Well, maybe more than a few.
Actually, it was a list of 20 little things that can make a big difference in your marriage (click to see original post).
Things I didn't know when we started out together, but that I learned along the way. So for those of you who've already asked….here's a free printable to download! You're also welcome to share it with any friends who might like it too.
Simply download by clicking this link: 20 Little Things to Make a Big Difference in Your Marriage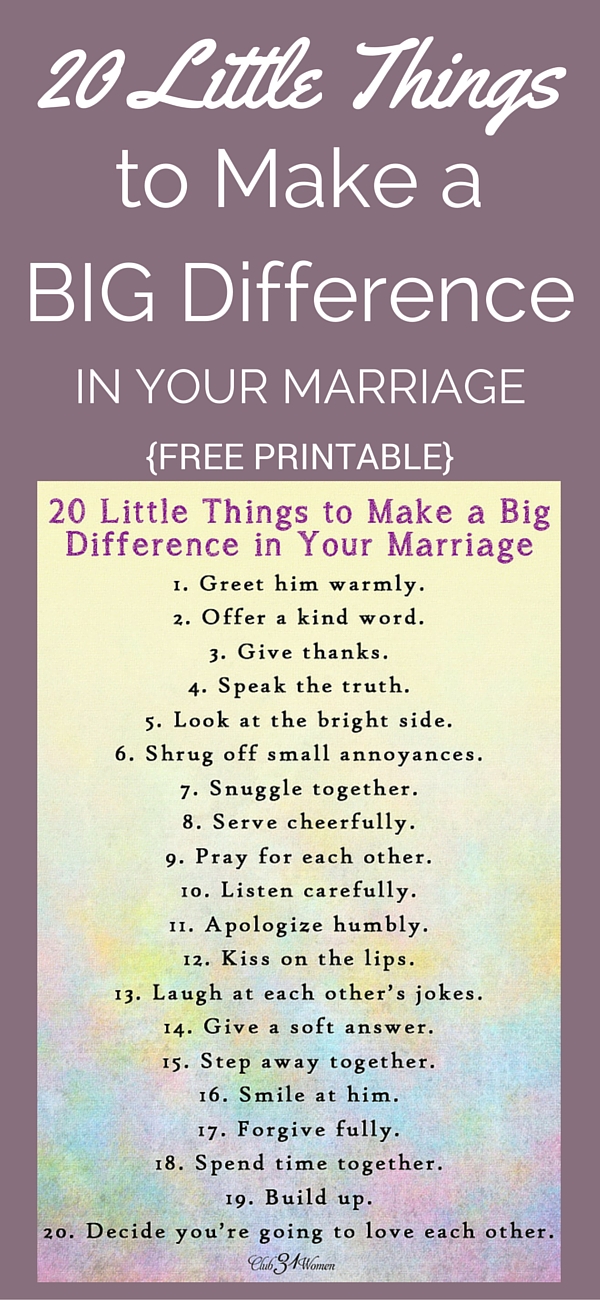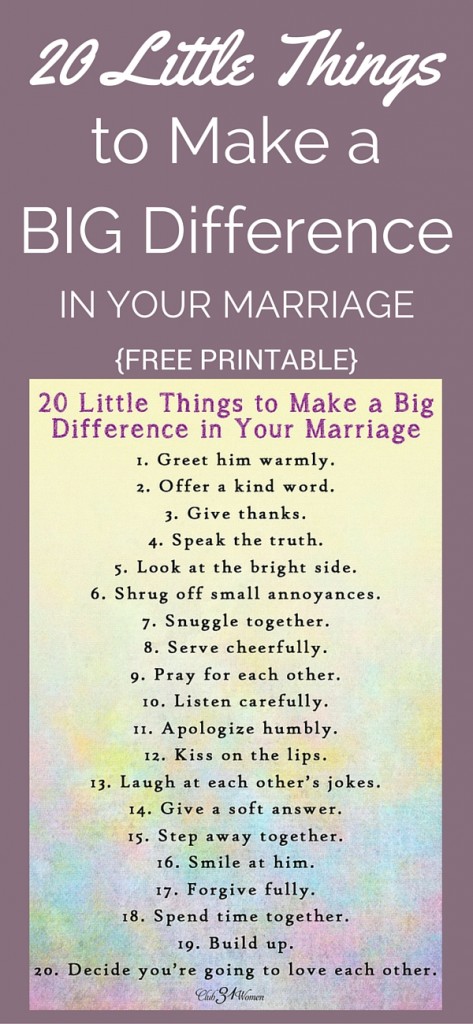 Many blessings on you and the one you love!
In His grace,


(This post may contain affiliate links. Read my full disclosure.)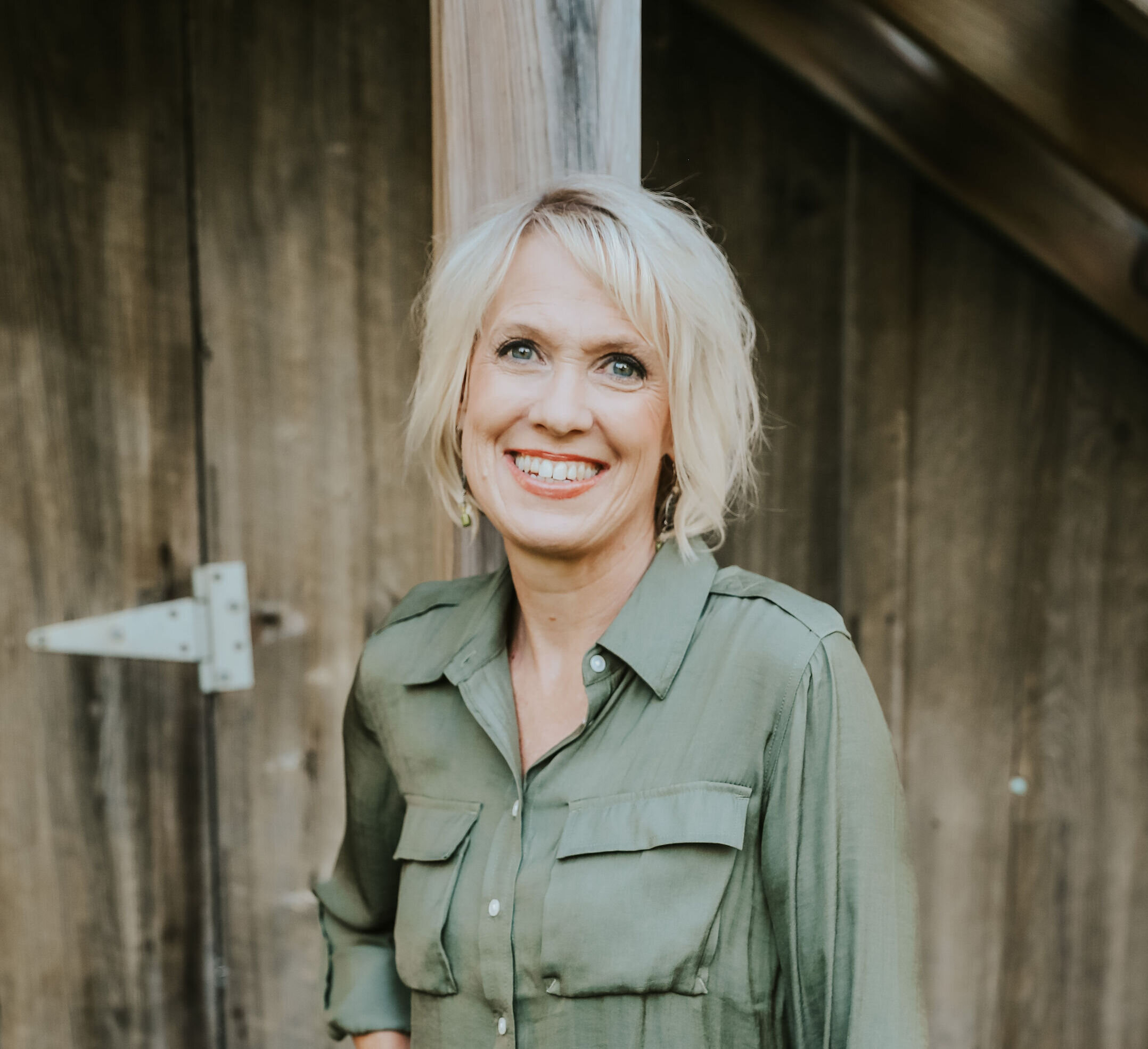 Lisa is the happily-ever-after wife of Matt Jacobson and together they enjoy raising and home-educating their 8 children in the beautiful Pacific Northwest. She encourages women to embrace the rich life of loving relationships and the high calling of being a wife and mother. Lisa is the author of 100 Ways to Love Your Husband and her husband is the author of 100 Ways to Love Your Wife. Matt and Lisa are also the co-hosts of the FAITHFUL LIFE podcast where they talk about what it means to be a biblical Christian in marriage, parenting, church, and culture.