FREE Printable: 20 Little Things to Make a Big Difference in Your Marriage
Yesterday I shared a few little things with you. Well, maybe more than a few.
Actually, it was a list of 20 little things that can make a big difference in your marriage (click to see original post).
Things I didn't know when we started out together, but that I learned along the way. So for those of you who've already asked….here's a free printable to download! You're also welcome to share it with any friends who might like it too.
Simply download by clicking this link: 20 Little Things to Make a Big Difference in Your Marriage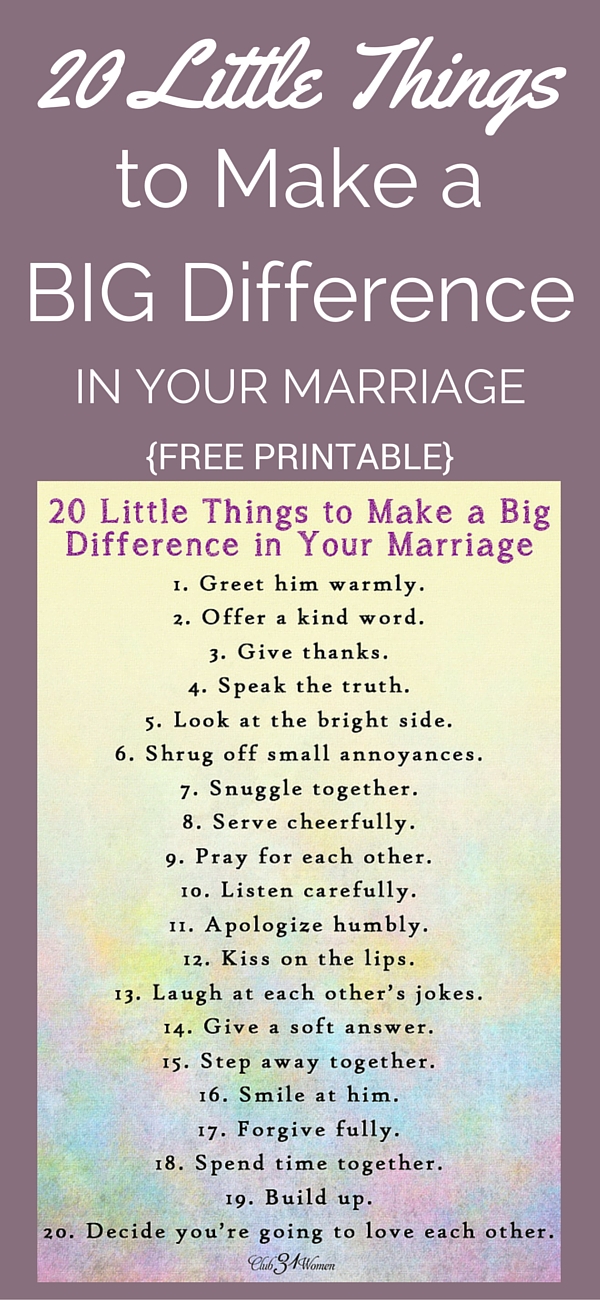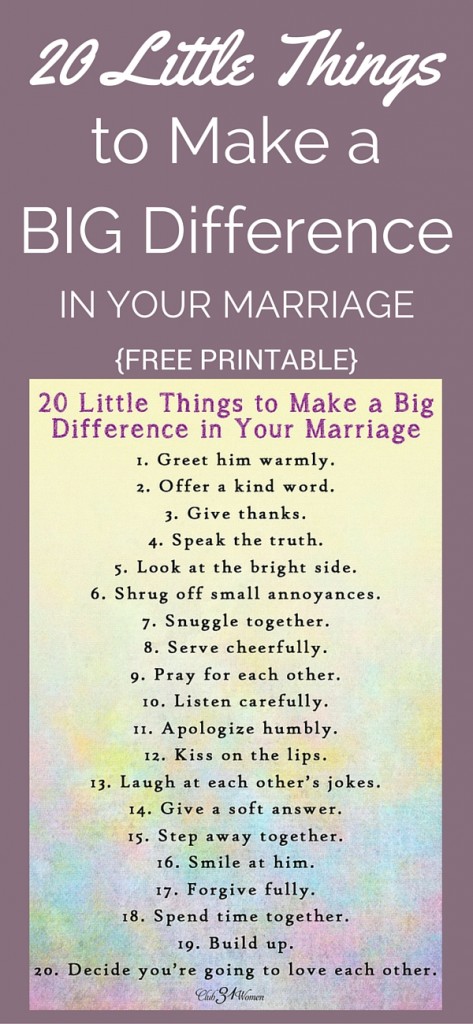 Many blessings on you and the one you love!
In His grace,


(This post may contain affiliate links. Read my full disclosure.)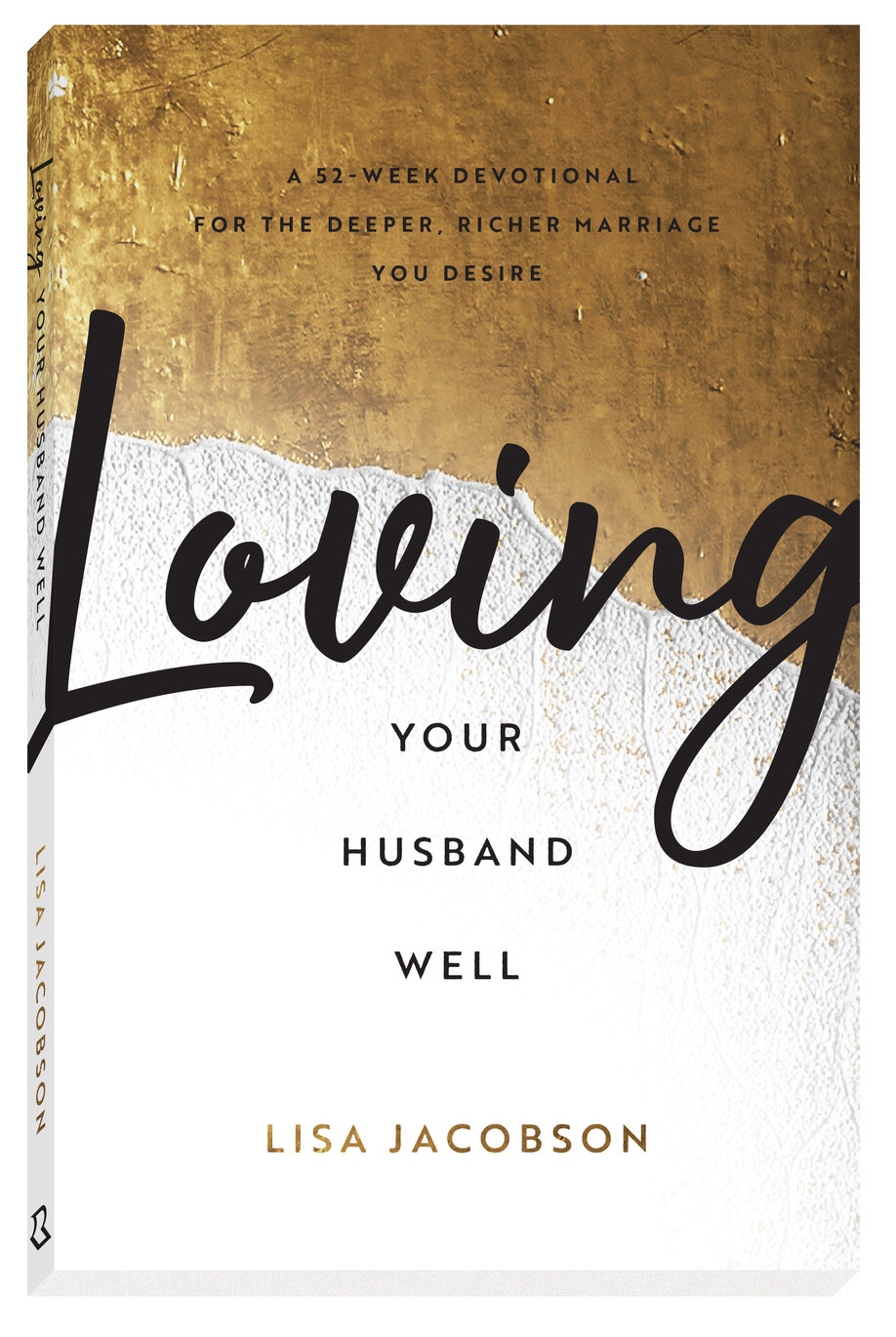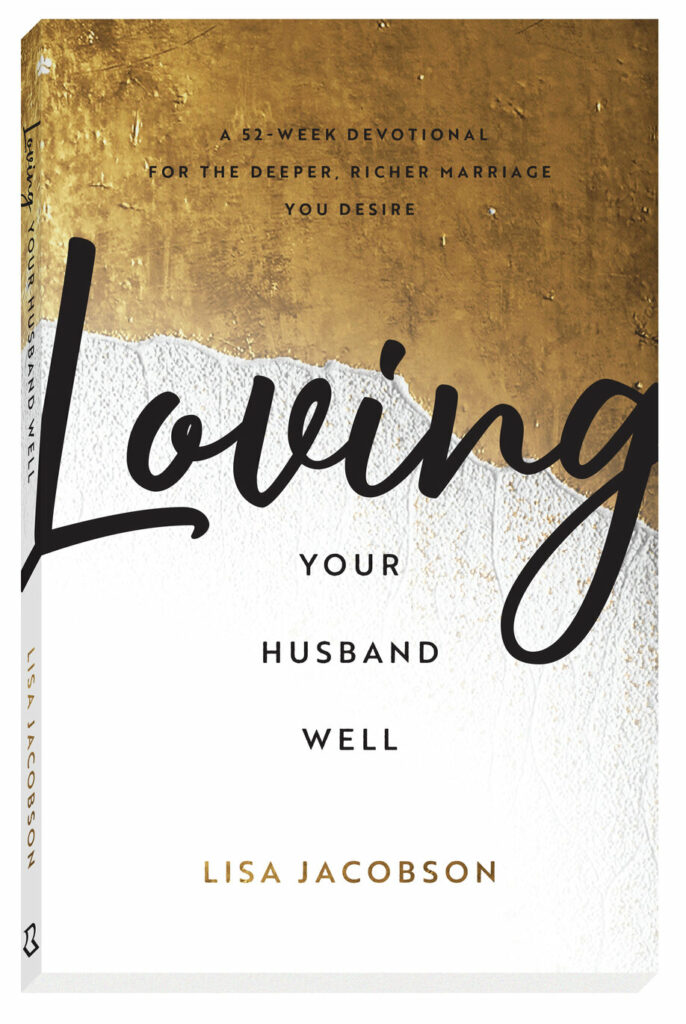 A 52-Week Devotional for the Deeper, Richer Marriage You Desire
An intimate, loving marriage is so much closer than you think

Imagine if, at the end of the year, despite your busy schedules and all the demands on your time and attention, you and your husband were more in sync, more connected, and more in love than ever before. Sounds amazing, right?

That kind of marriage is what is waiting for you as you read through the fifty-two weekly devotions in Loving Your Husband Well. Each entry includes a specific theme, related Scripture, a powerful devotion, thoughts for further reflection, practical ideas, and a prayer, all designed to help you love, cherish, and serve the man who shares life's journey with you.