Growing Out of Childhood into Tween Girlhood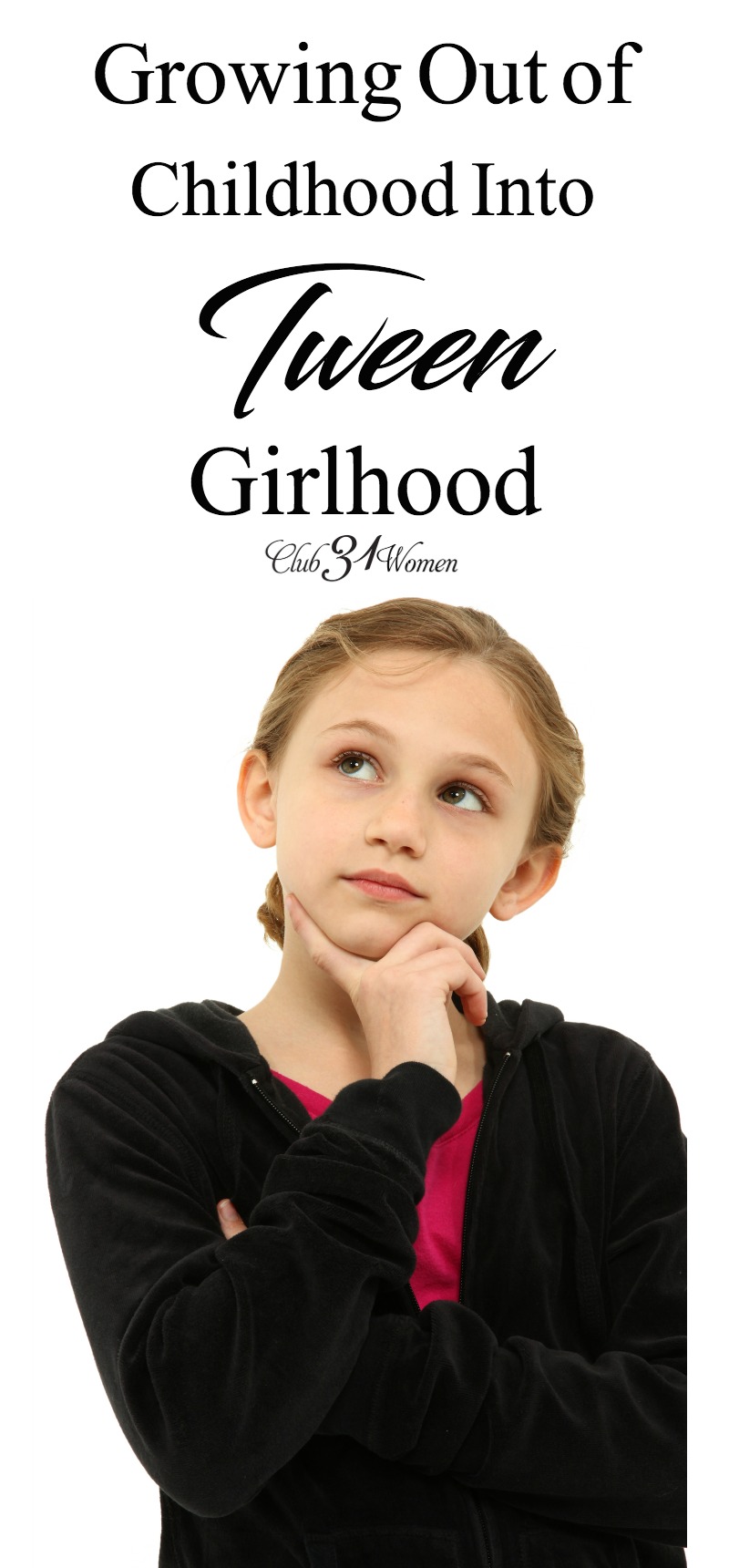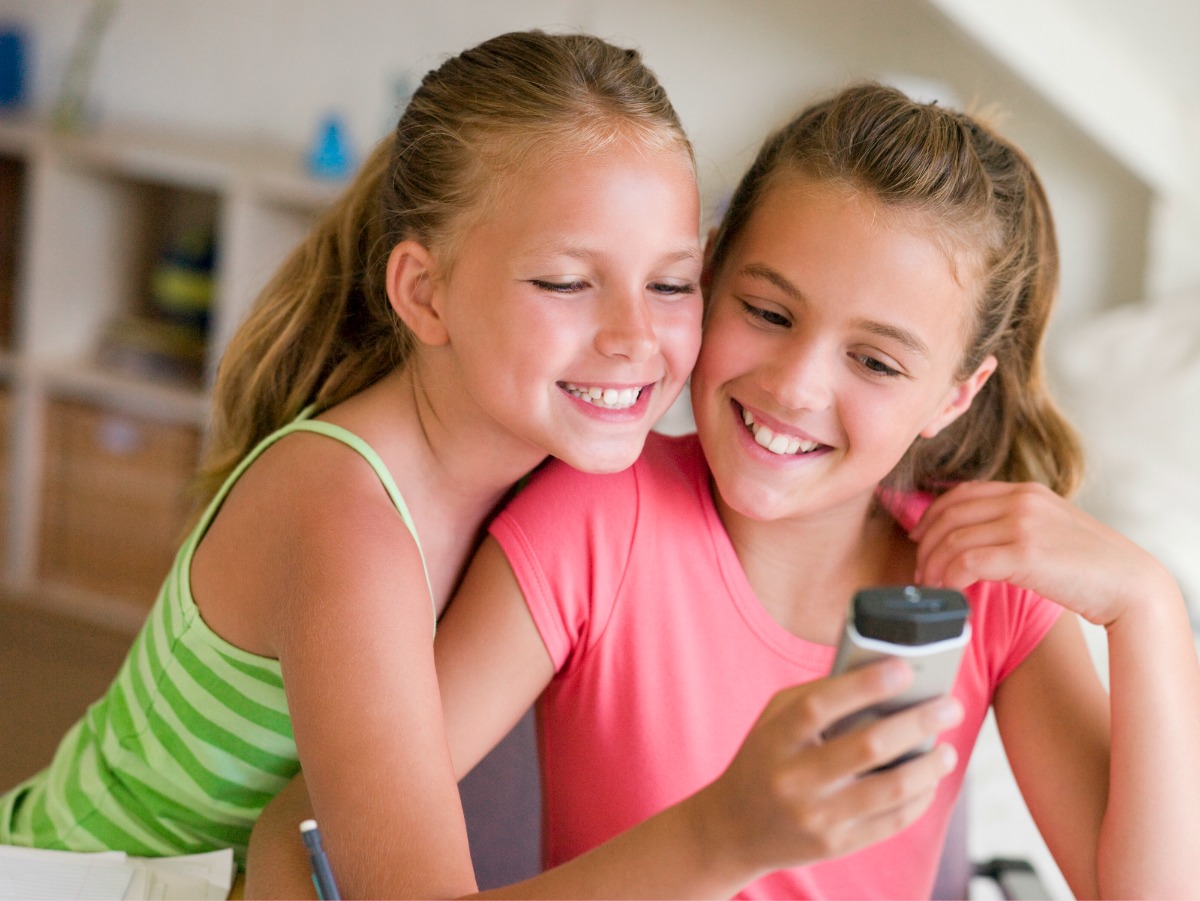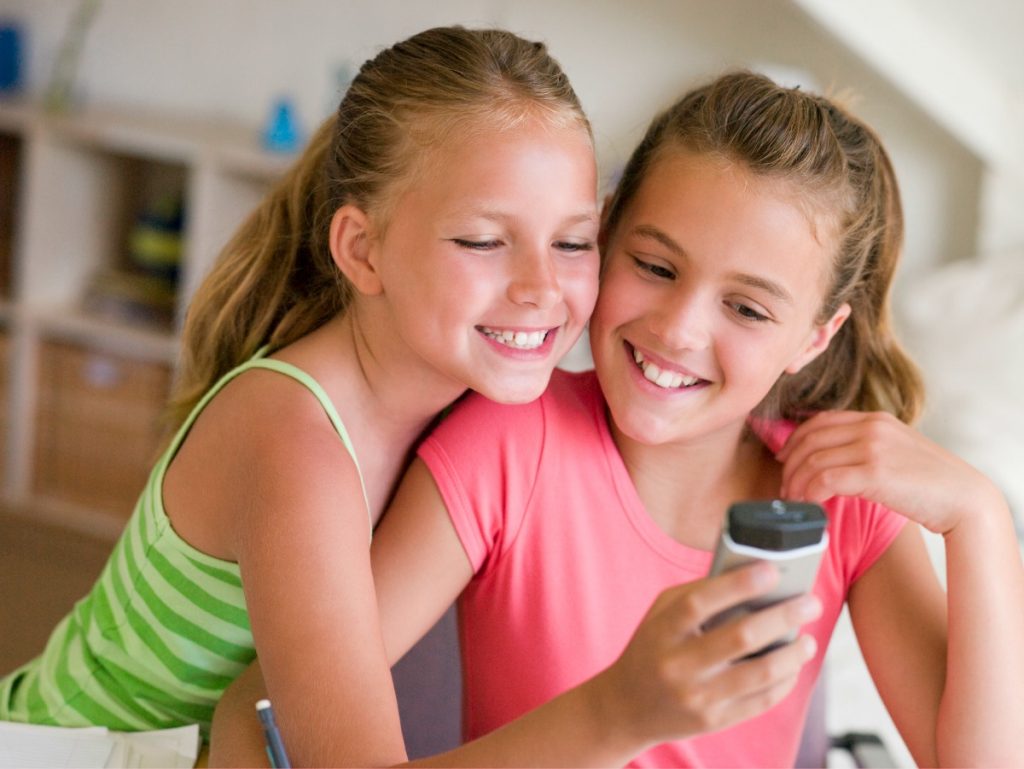 This post may contain affiliate links through which Club31Women might get a small compensation – with no additional cost to you.  See my disclosure policy here.
When my eldest daughter was beginning that season of moving from childhood to girlhood, childhood seemed like such a long stretch, comparably, but oh it is still so short.
It wasn't long ago when she was dressing up in frilly tutus and plastic dress up shoes. Then she began spending more time pouring over books on writing, learning how to build robots, and writing endless stories. Now she is owning her high school education, has published a novel, and is talking about college choices.
This growth hasn't come without some of the more difficult stages of mood swings and a battle of the wills, though. One particular day we found ourselves in such a battle.
(FYI, I asked my daughter for permission to write about our incident and she okayed it).
My purpose in writing is not to harm my daughter or tear her down. But to enlighten others who may be going through the same thing and learn from each other. Trust me, I have a lot to learn when it comes to handling this stage of mothering and the tween years.
It started when I asked my daughter, who was almost 11 at the time, to go clean her room after breakfast. To me, it seemed like a simple, straightforward request. But for her, it was overwhelming and unfair. So it exploded into a battle of screaming, crying, and threats.
I don't handle estrogen well. I'm trying and I'm learning. But off the handle, I can pretty much end up sounding like a grown-up tween myself.
After asking a friend for counsel, I decided to take my daughter out that evening on a date to Starbucks. Just her and I and the Beautiful Girlhood book study. We learned about character building and oh how it was so timely in lieu of our little mishap that morning.
Shaping a Child
There is a lot more involved in shaping a child then merely behavior modification or management. (This really goes for boys).
A child who doesn't understand what she's going through simply needs to be understood. My daughter, once she gets going, has a hard time stopping, especially if we keep threatening or piling on punishment. It often escalates the issues.
She is human and admits she deals with a selfish heart. She admitted this on her own. This helps me know how to pray for my daughter and really focus my attention on what needs help.
A selfish heart is really the root of all our issues, isn't it? It's at the root of my heart when I want my children to behave because it's easier for me.
It's Not About Easy
But easy is not the life God has called me to. Striving for ease only robs me of the rich life God has for me. I must choose to invest. And there are seasons of motherhood when more is required of us–more time, more wisdom, more emotionally and mentally. I definitely found that to be true in the tween years.
So, once per week, my daughter and I would head out to Starbucks, do our Beautiful Girlhood study, and then write, side by side, with our laptops. Getting away from everyone allows us to have uninterrupted girl talk. One of the barista's overheard us talking last week and glanced a smile at me.
My daughter is worth investing in and rather then spend my one writing day alone at Starbucks, I chose to spend it with her at Starbucks. Our children need us to care and they need us to show them we care.
Do you have a tween girl who's going through some changes that you are both struggling with? Might I suggest the Beautiful Girlhood study and weekly date night? If you can't go out, lock yourself in a bedroom for an hour with a plate of cookies instead. Make it special, and just for the two of you.
For His Glory,