A Wise Word to The Mom With Boys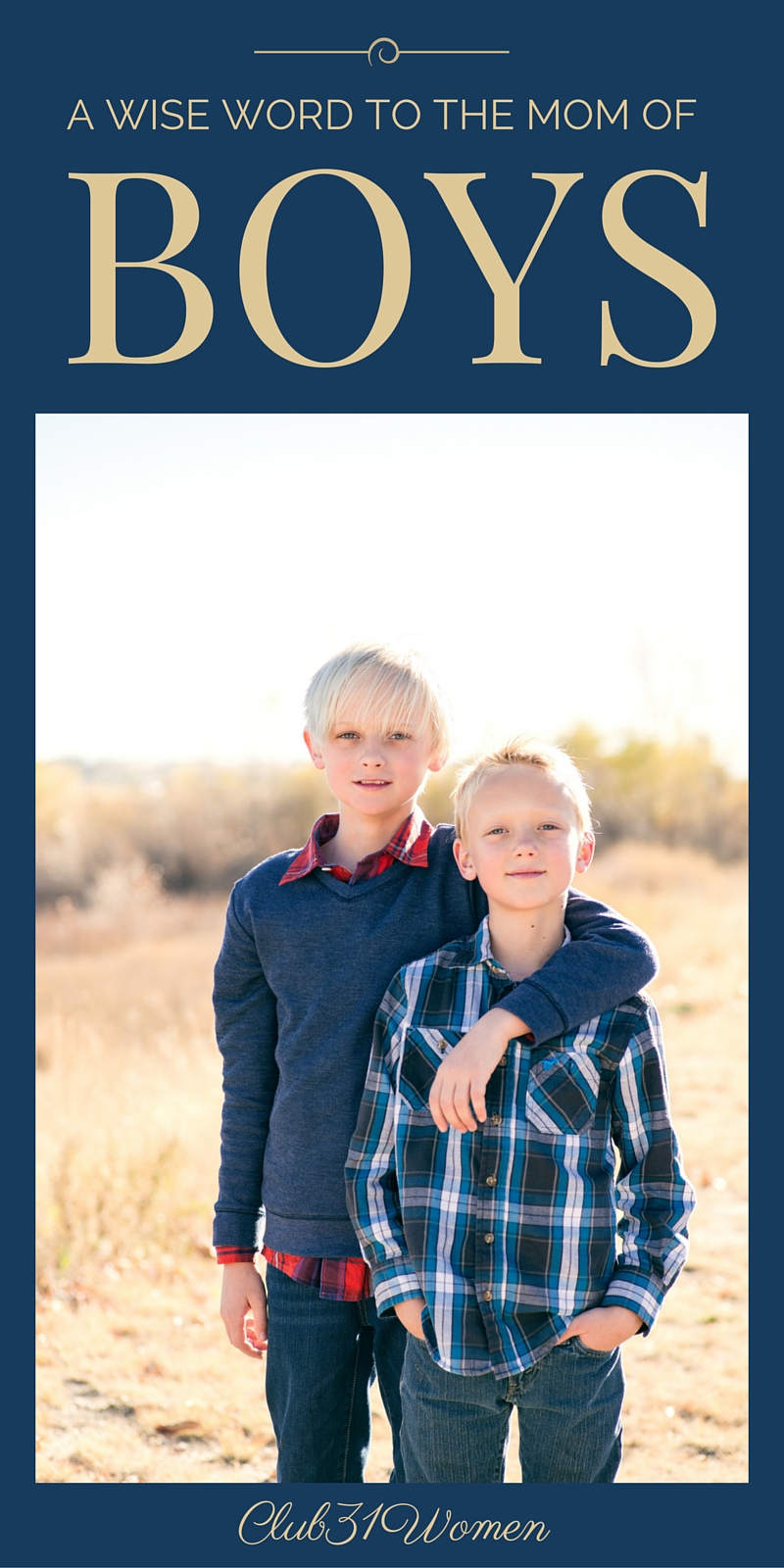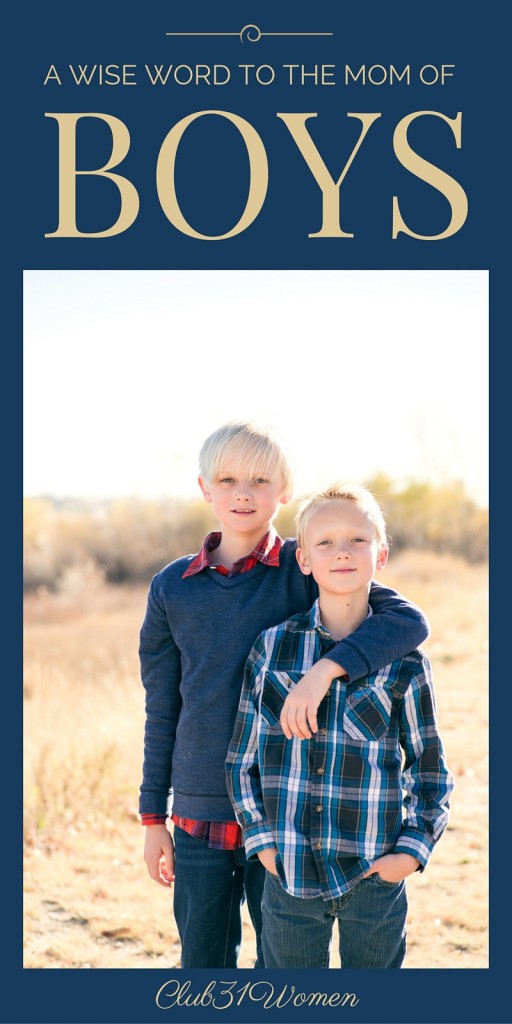 A friend sent out a text, inviting several of us to a girls' night at her house.
With that, she made us promise we wouldn't look at her toilets, well, because of her boys and all.
I could not believe the volley of return texting that immediately followed her message. All these moms of boys had a lot to say about understanding what it means to have constant yellow drips on and around the toilet, especially my friend who has six menfolk in her house.
This last summer we had our septic system cleaned, and the most wonderful thing happened. The septic-finder-thingy that the septic guy flushed down our toilet got caught in the pipe, and we had to call a plumber to come remove the toilet and get it out.
"Does this mean you're going to have to re-caulk around the toilet?" I asked the plumber.
"Yes, I will."
"Will the caulk be clear?" I asked, with tears in my eyes. "Not yellow?"
Okay, now he thought I was seriously weird. But fresh, clear caulking, girls? You're with me in this, right?
When we're down with a scrub brush, nose-to-nose with the toilet, it's easy for us to be resentful of having boys in the house. We might let them have a piece of our mind when we're on our hands and knees cleaning up.
But I want to encourage you to back up. Back way up and look at how awesome your boys are.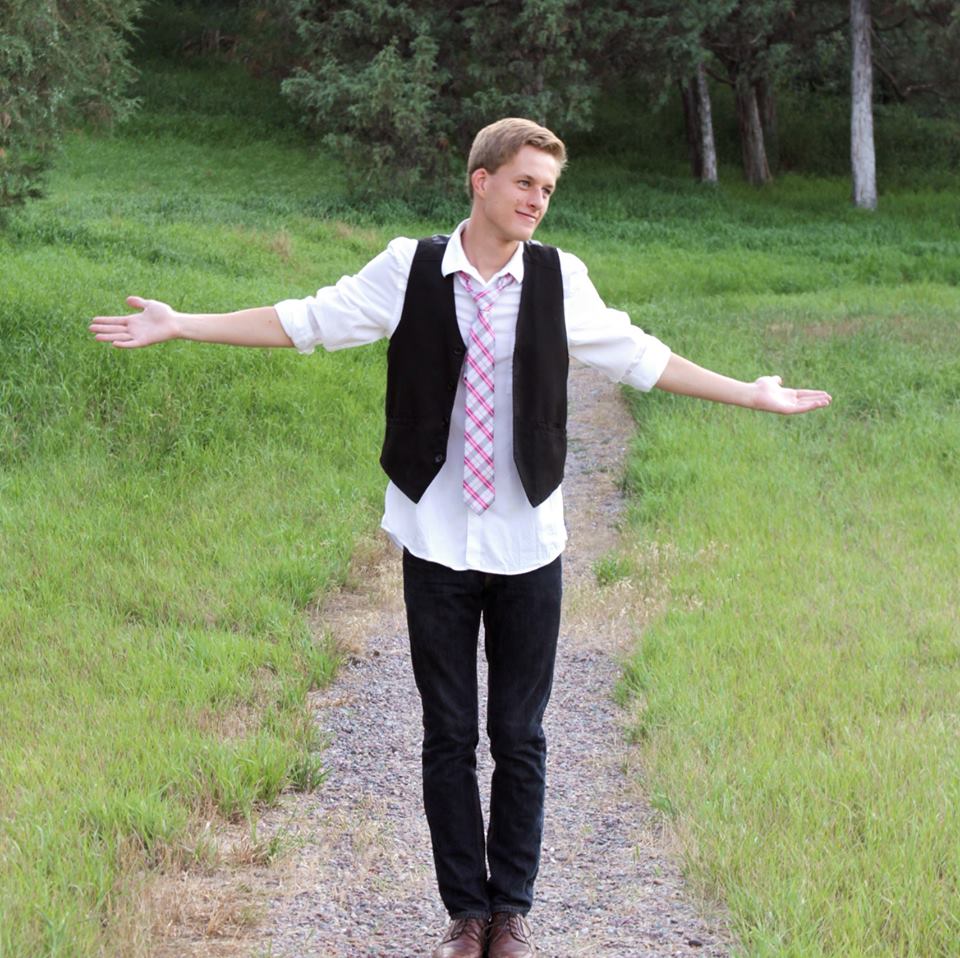 At the girl's night at my friend's house, she showed us the senior pictures of her firstborn son, and we all got choked up. She couldn't stop talking about what a treasure he is to her and what a good, gentle spirit he has.
We agreed. Yellow forgotten.
Because we really love them, don't we? What would we do without our boys?
In Proverbs 19:11, we find this advice:
Good sense makes one slow to anger, and it is his glory to overlook an offense. (ESV)
Moms, it is to our glory to overlook the offending toilet situation with our guys. We are sensible women if we force ourselves to be very slow to anger over this common annoyance we face.
Let's speak up here today, not about commode complaints but about what a treasure our guys are. What do you appreciate about your boy(s) that makes it easy for you to overlook the toilet stains?
Your friend from Montana,
*Picture of the young man above is the author's own awesome son. 😉
This post may contain affiliate links through which Club31Women might get a small compensation – with no additional cost to you.  See my disclosure policy here.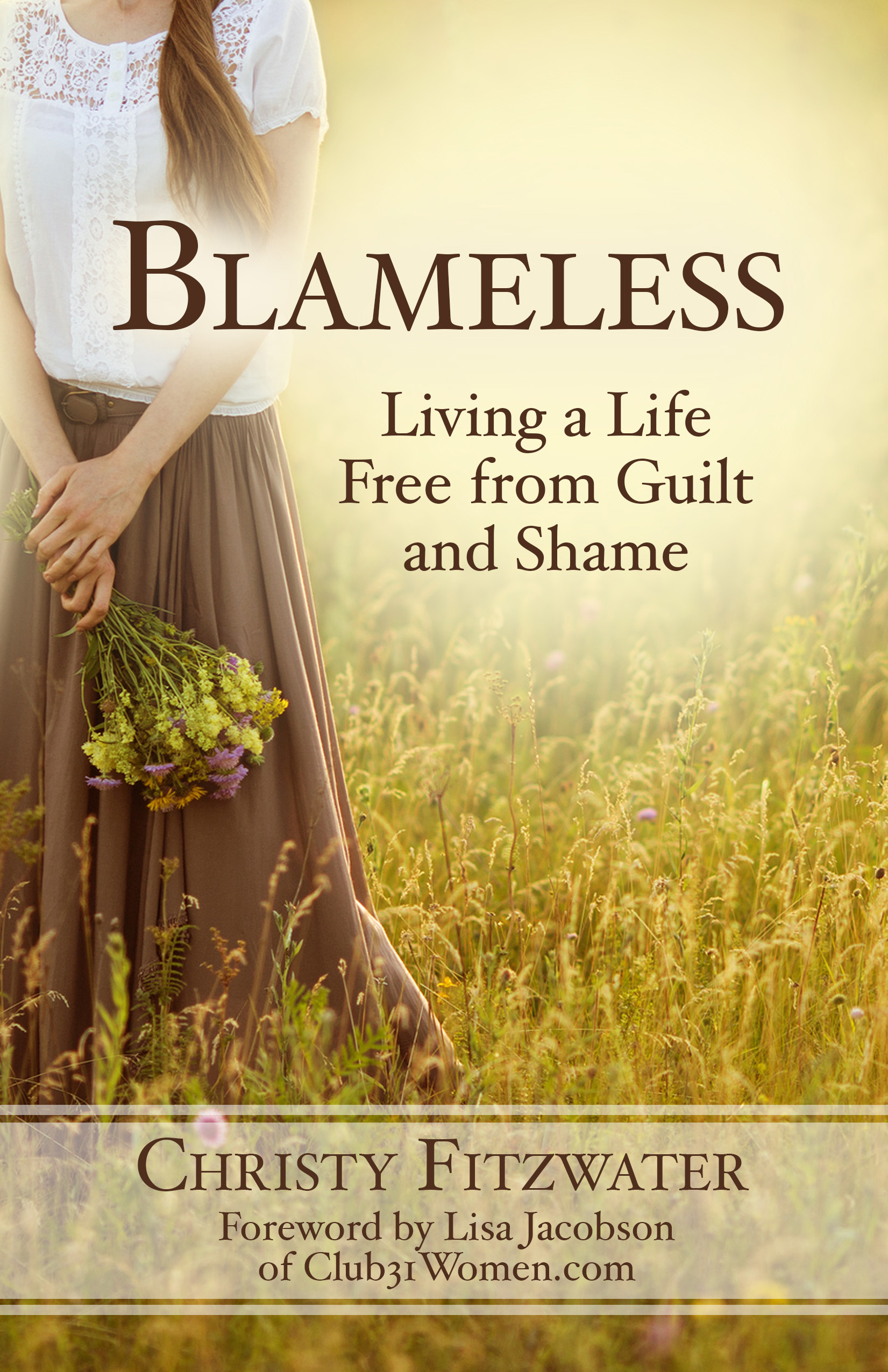 We're so excited to announce the new release of Christy Fitzwater's book, Blameless: Living A Life Free From Guilt and Shame with Foreword by Lisa Jacobson of Club31Women!
I've read hundreds of books in my life, many of them very good. But few have made me laugh so much, given me so much hope, and made me so eager to share its pages with my friends. ~ Elisabeth
15 Things to Love About Being a Mom of Boys
Boys Are Awesome and How to Love Them
21 Questions Your Son Really Needs You to Ask Him
(This post may contain affiliate links. Read my full disclosure.)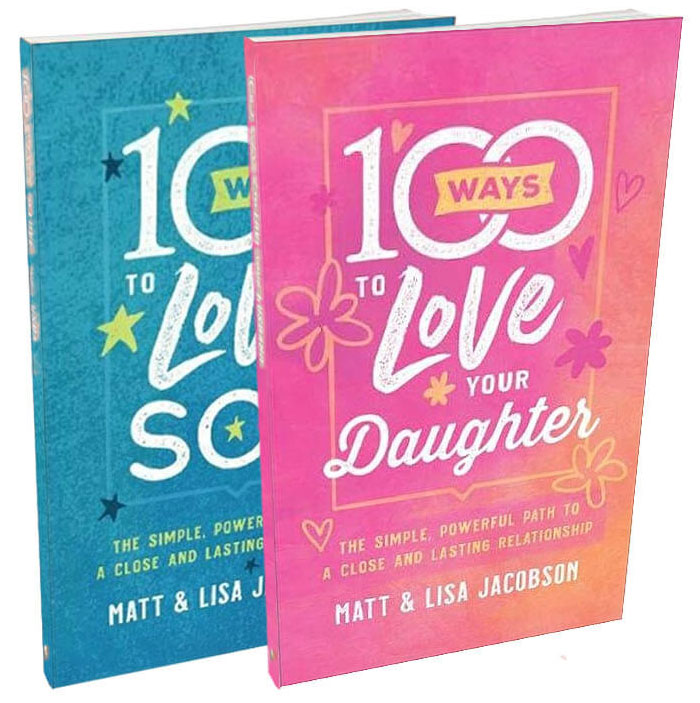 100 Ways to Love to Your Son/Daughter
You love your son and daughter–but that doesn't mean you always know the most effective ways to show that love, ways that will connect with their hearts, and stick with them no matter what life throws their way.
These practical books by the authors of 100 Ways to Love Your Wife and 100 Ways to Love Your Husband give you 100 specific, actionable ideas you can implement to show love to your children, no matter what age they are.
The best part? The short, bite-sized readings make it easy to start right now!