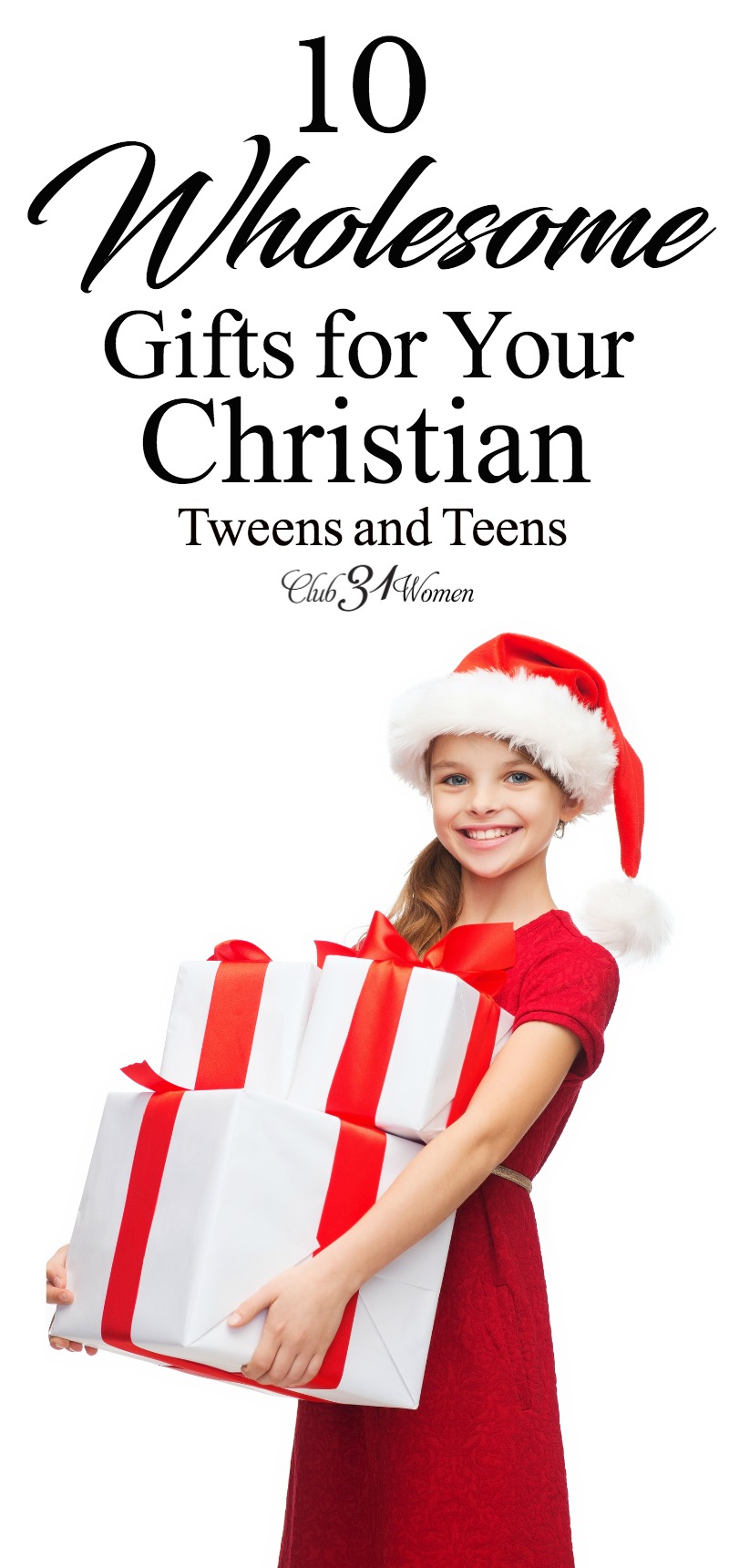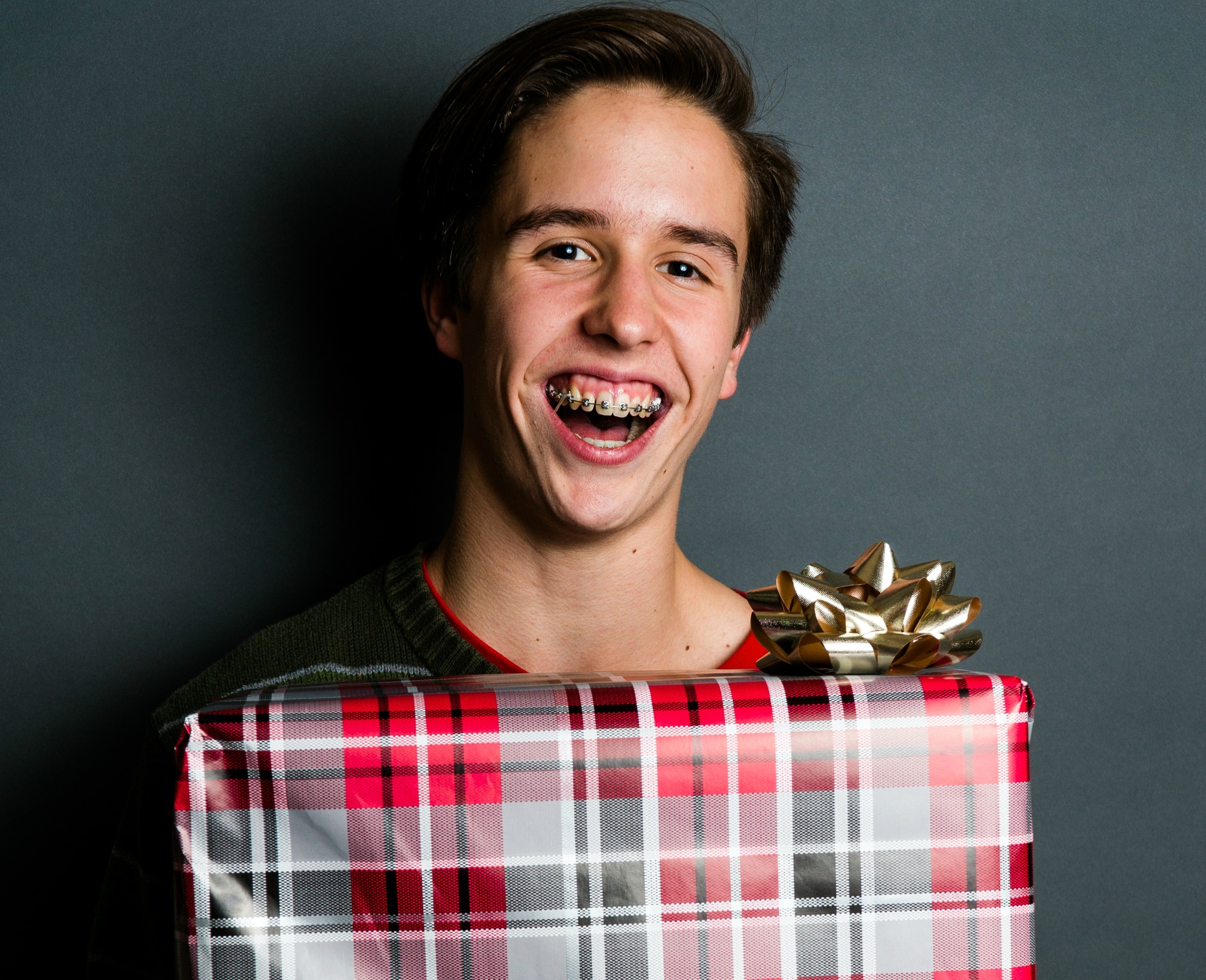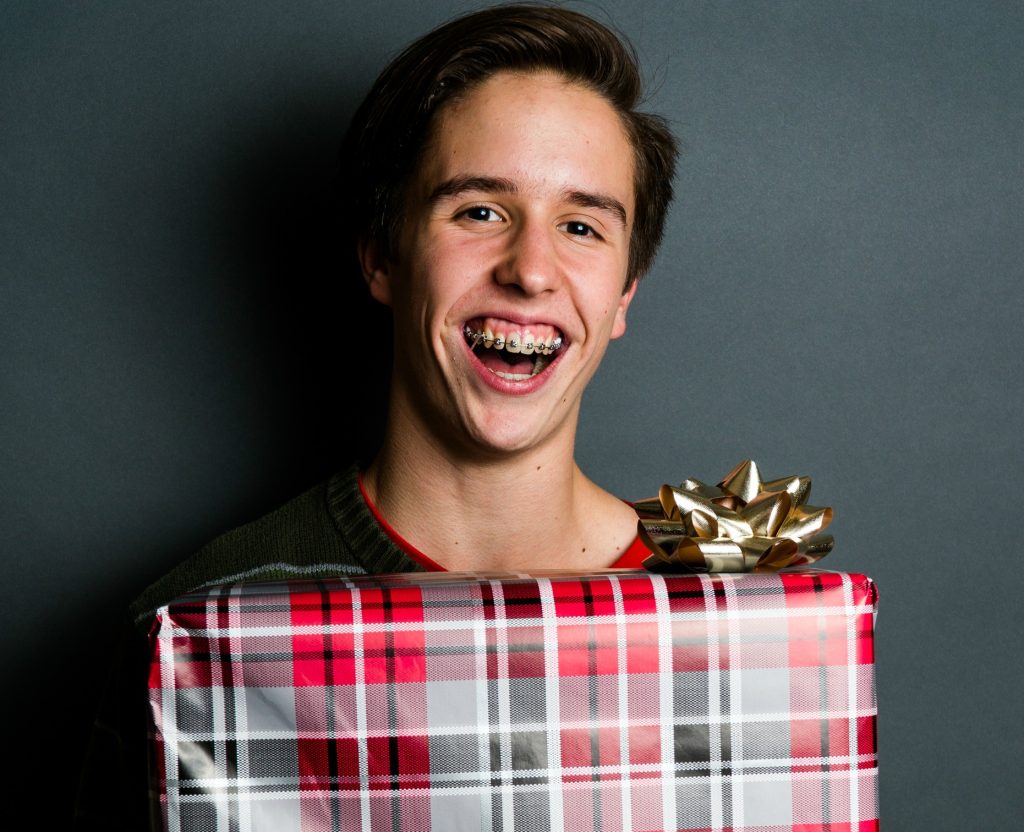 Looking for some wholesome gifts for your favorite teens, tweens, and kids? Here are 10 great suggestions!
Five of them.
I'm serious! We have five tweens and teens in our home right now.
Tweens are kids ages 8 to 12 years old.
Teens…well, I'm guessing you already know about them.
And since we have a 10 and 12…14 and 16…and 18 year old…
in our home this Christmas.
You can imagine I've been thinking hard this year on what would be wonderful and wholesome gifts for our teens. Both boys and girls.
And since some of you might be searching high and low for the same kinds of gifts for your teens, I'm passing on what I've come up with for this year. I'm actually quite excited about each one of these options!
Also, if you know me, they happen to be rather affordable.
Which is important to me too.
Now here they are…..
This post may contain affiliate links through which Club31Women might get a small compensation – with no additional cost to you.  See my disclosure policy here.
10 Wholesome, Faith-Based Gifts for Teens, Tweens, and Kids

This high-quality hoodie is offered in many colors and is made to last. It's quite comfortable to slip on and the inside is soft, plush, and warm. Reviews raved over this one! Available—>HERE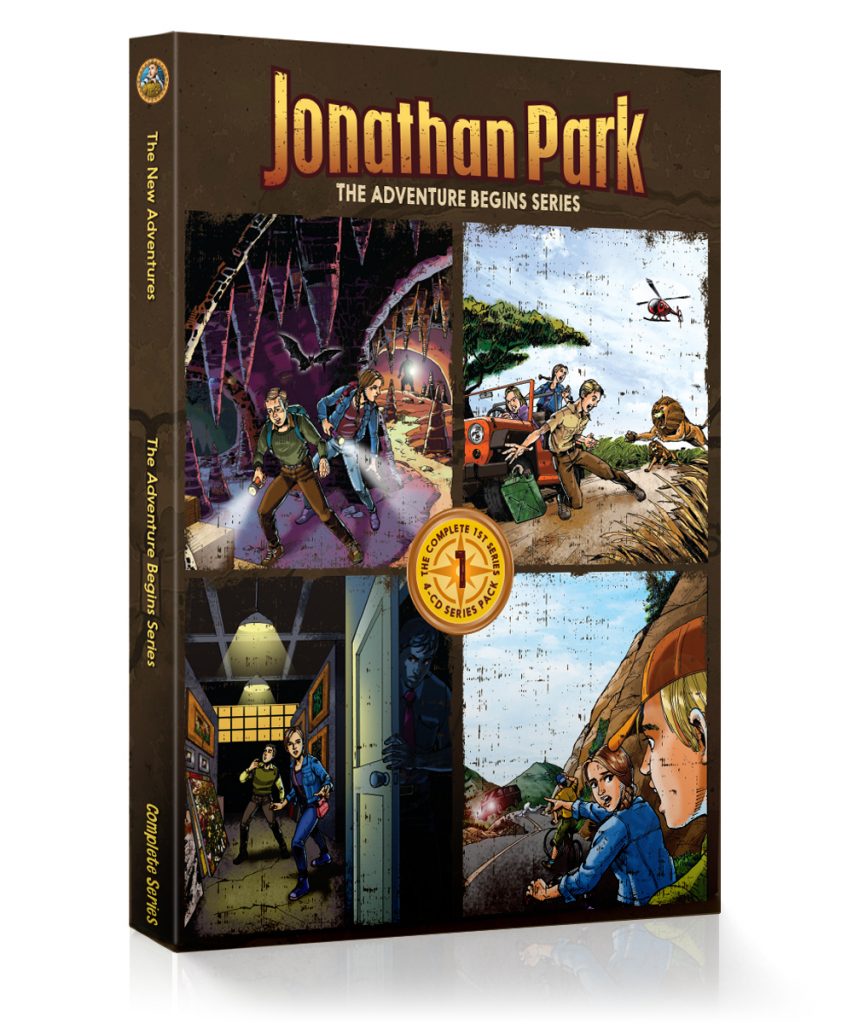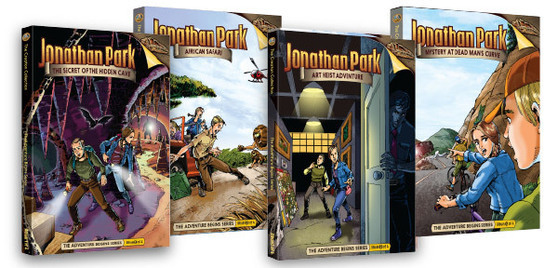 If you've been around here much, then you already know I'm a big fan of this character-building series. Our older kids grew up listening to these terrific audio adventures, and now our younger kids are loving them too.
And our family just discovered some FANTASTIC NEWS! Jonathan Park Audio Adventure Series Packs (Regularly $59.99) are ON SALE for just $19.99! Go to www.JonathanPark.com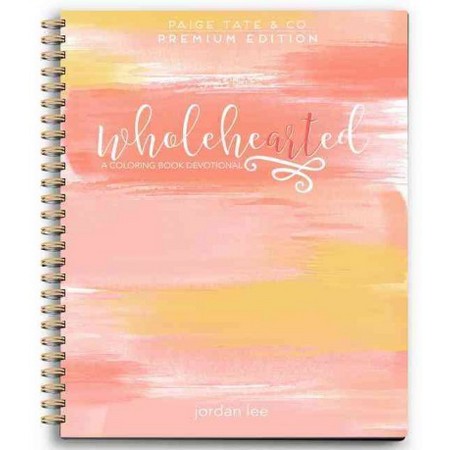 This devotional is so much more than simply a "devotional"! Not only does it contain 30 days of guided study, but it offers 15 coloring illustrations, designed for the reader to engage creatively and beautifully with the Scripture. I've personally given this Devotional, along with the colored pencils, as a gift and it's been a big hit each time!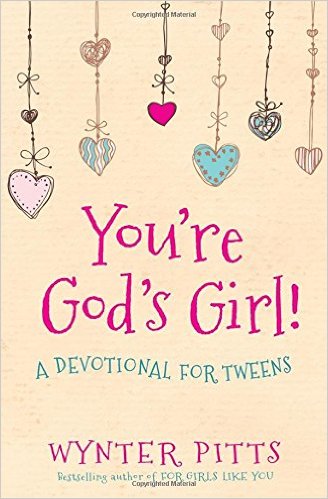 Wynter Pitts, author of For Girls Like You, offers this wonderful devotional for tween girls. I recommend these delightful devotionals to all my friends with tween-aged girls! They are full of such encouraging wisdom and help for our young girls. Available—HERE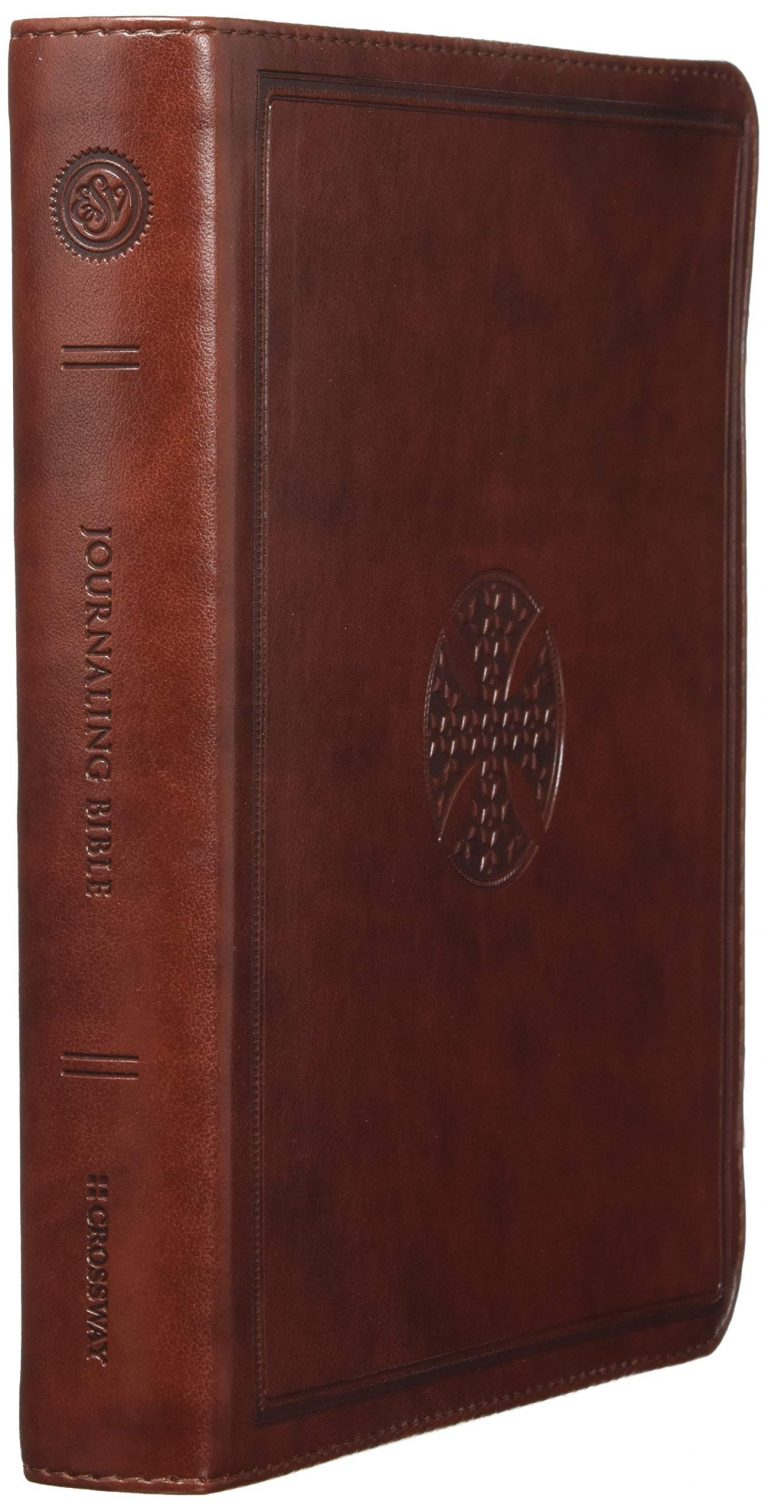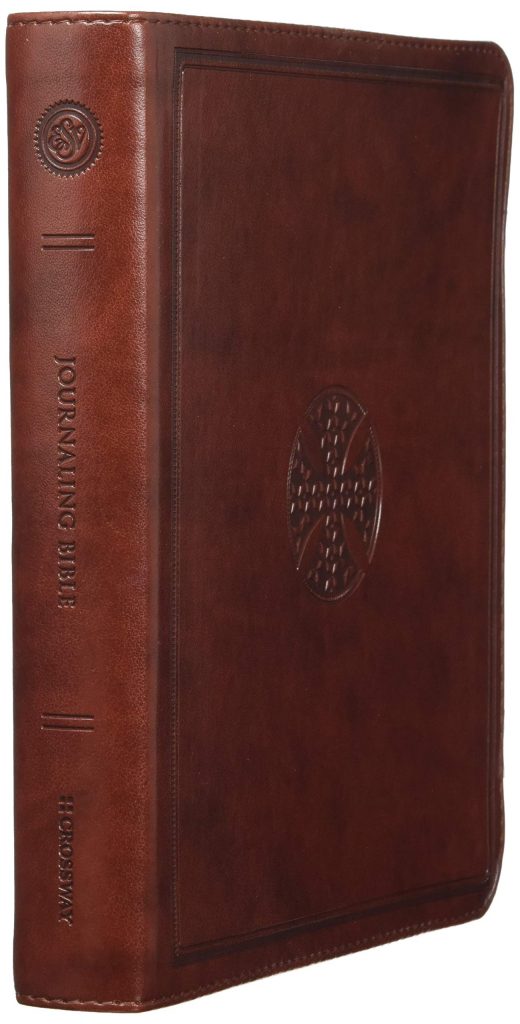 As a teen, I was always torn whether I should write in my Bible..or not. On the one hand, I wanted to emphasize those passages that stood out to me and to make notes on others. But then again, it started looking rather "messy" rather fast. So I LOVE this idea for a Bible – to actually design a place to write that is intended for notes and thoughts. Available–>HERE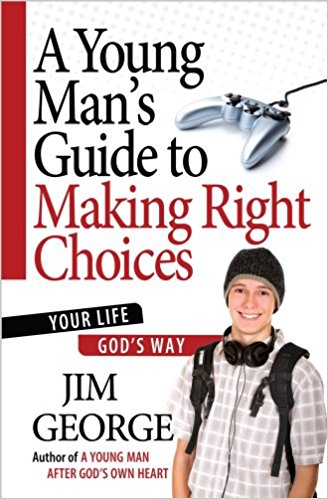 Guiding a boy toward making right choices will equip him to think carefully about his decisions, assuring a more fulfilling and successful life. In this book, Jim George focuses on all the high points of a young man's life―the things that matter most. Available—HERE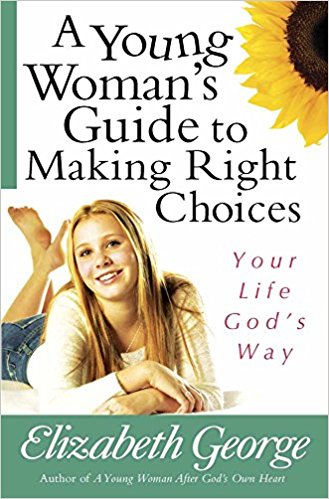 Bible teacher Elizabeth George takes teens through the step-by-step process of making decisions that are life-affirming, godly, and wise in areas that include—
managing emotions
improving relationships
developing confidence
living in the center of God's will
avoiding trouble and bad situations
This is an excellent resource and conversation-starter for teen girls! Available—>HERE
More Inspiring Gifts for Your Teens!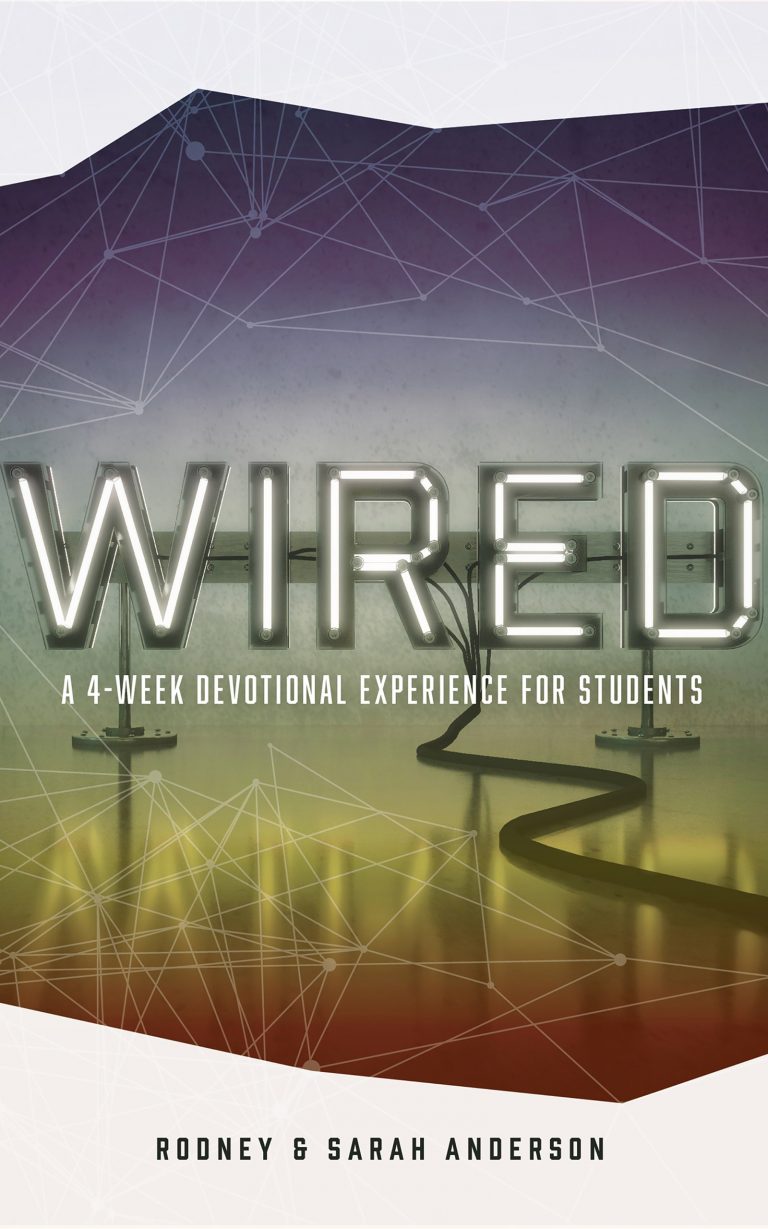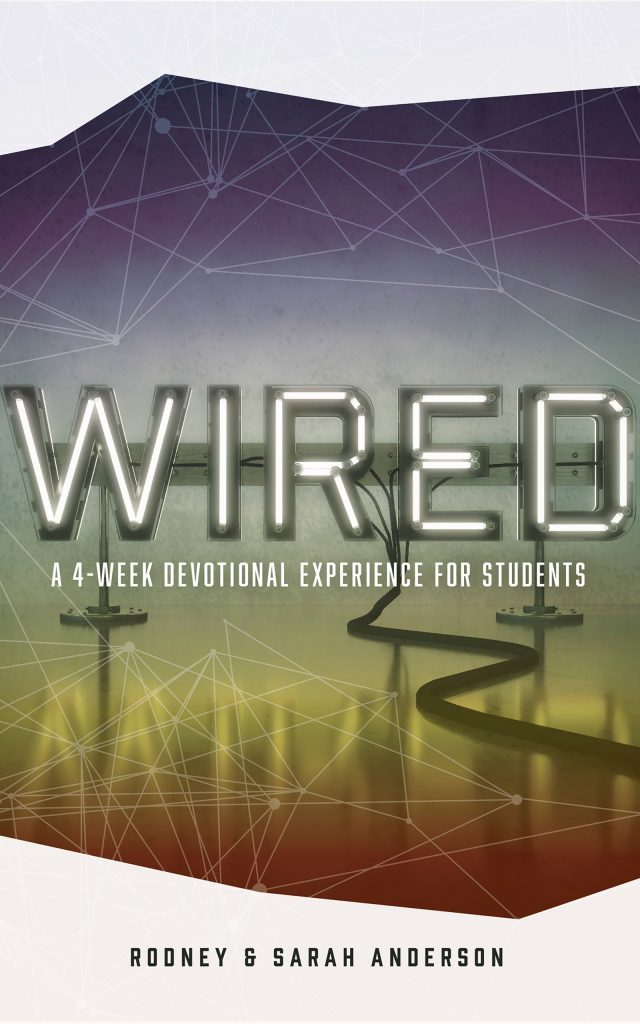 You have heard that this generation of students is disengaged. They have checked out. They can't peel their eyes away from their phones. Maybe you believe they're a hopeless case. In a disconnected and distracting world, how can teens connect with God and with others? Yes! Available—>HERE
I appreciated the simplicity – and message – of this bracelet. We often remind our kids of this as they leave the house and what a gorgeous way to say it. (Comes in several styles too). Available—>HERE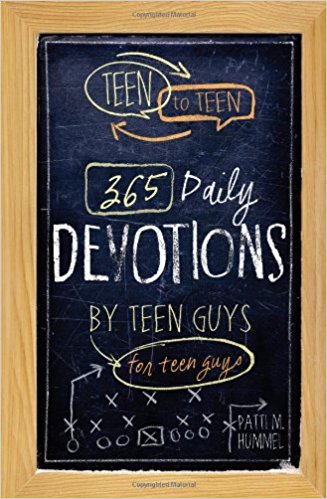 What more encouraging way to gain perspective than by talking to someone who has been there, especially when that someone is one of your peers. Written expressly for teens by teens, this unique devotional creates a safe, social atmosphere for teens to learn that they are not alone and that God is at work in their lives. Teens learn from other's failures and triumphs how to make the right choices. Available—>HERE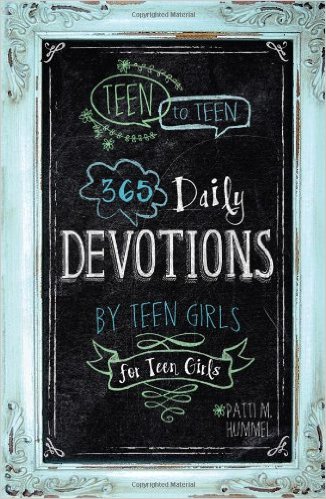 Written expressly for teens by teens, this unique 365 day devotional is filled with personal experiences that are relatable and heartfelt. Short and easy to read. An encouraging gift for your favorite teen girl! Available—->HERE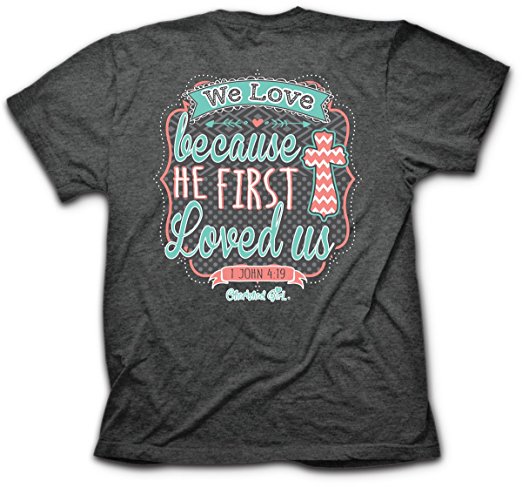 This shirt had so many 5-star reviews that I had to check it out. People described it as "beautiful" and "soft" and "well-made." Apparently, it was a big hit for everyone! Makes greats gifts for your tweens and teens! Available—>HERE
For Kids!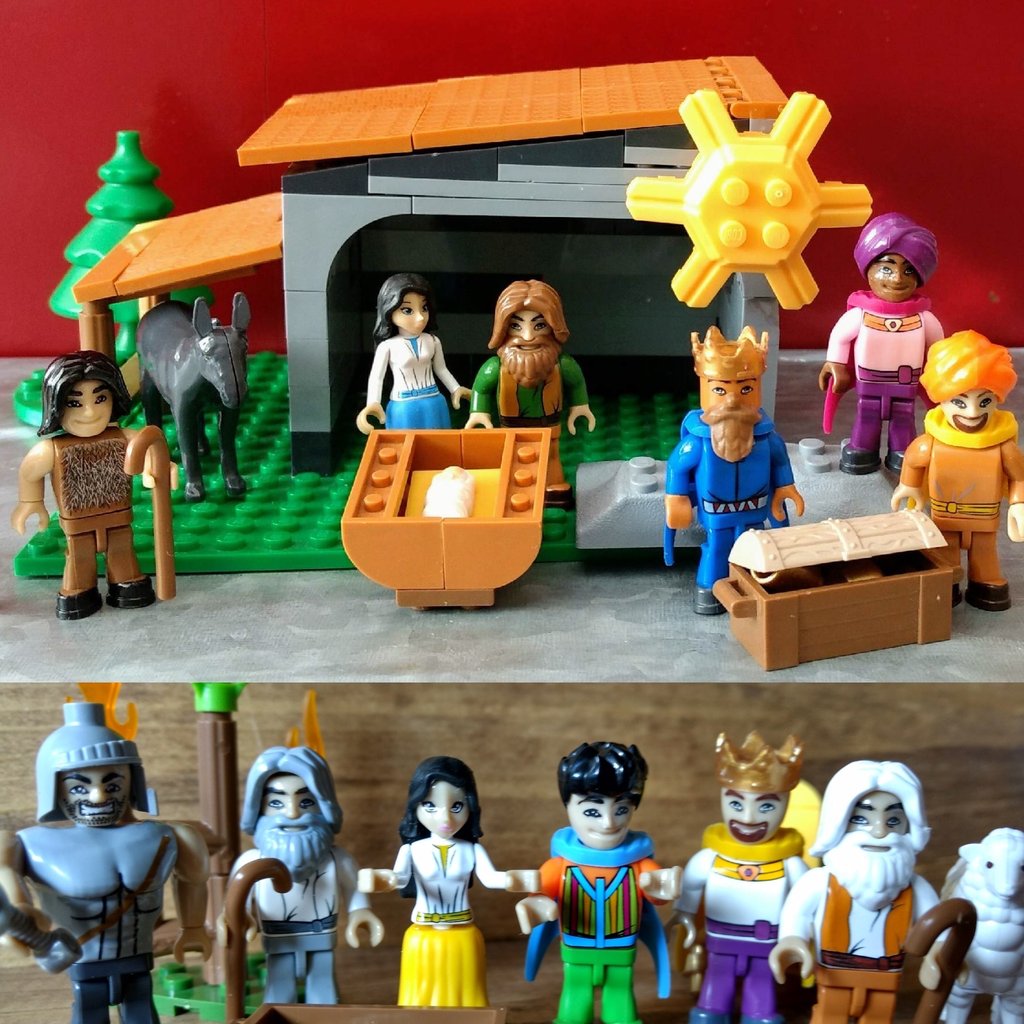 This set depicts the Nativity Story and birth of the baby Jesus as told in Luke Chapter 2 in the New Testament. You can use it to teach the Nativity Story, use it as part of advent or pair it with a lesson to make it interactive and fun! Then, let the kids play all month long while they recite the story. This set includes 140 total pieces!
And, yes, these building blocks ARE compatible with other BRANDS! 🙂 Available—>HERE!
Every kid loves the fun surprise of opening a Mini-Figure package! This Collection includes SIX Mini-Figures from the Bible! Each figure comes in its own package with a fun accessory (or two) for creative play.
★ Moses (with the Burning Bush)
★ Noah (and Cane & Sheep)
★ King Solomon (with his Throne)
★ Goliath (with his Sword & Shield)
★ Baby Moses (in a Cradle & his mother, Jochebed)
★ Joseph (with coins and his multi-colored coat)
This collection is a perfect addition to building block sets you already own + is a great way to enhance lessons, Family Home Evening and Bible Study! ON SALE now—>HERE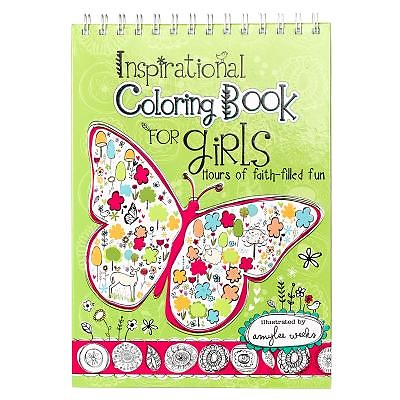 Illustrator Amylee Weeks has combined her trademark style artistry with Biblical verses familiar to kids to create a faith-filled coloring book to enchant your girl. Join in the fun – the perforated pages make this a shareable pastime. When you're finished, hang your artwork for constant encouragement. Available–>HERE

Ready for adventure? Embark on a fun, exciting journey through God's Word with the full-color NKJV Adventure Bible. It provides interesting facts that help you better understand God's Word and includes hands-on activities to help you apply biblical truths to your life. Highlights great verses to memorize; a concordance for help in finding verses; book introductions for basic facts about each book of the Bible (who wrote it, where it took place, and why it was written); 20 special pages with Bible facts and fun, all with a jungle safari theme; and 8 pages of color maps. Available—>HERE
So aren't those great picks to choose from? I thought so too!
A Merry Christmas to you and your young people too!
In His grace,
Lisa Jacobson
Other Helpful Gift Guides:
15 Surprisingly Romantic Gift Ideas for the Man You Love
15 Simply Special Gift Ideas for Every Friend and Sister On Your Christmas List
12 Perfect Gift Ideas: What to Give All Your Sisters and Friends This Year